Bikaner has carved out a place for itself on the world map though not for her tourist attractions. The delicately prepared 'Bikaner Bhujiya' is a sought-after delicacy. Nearly every day, Bikaner exports tons of this product to avid customers around the world.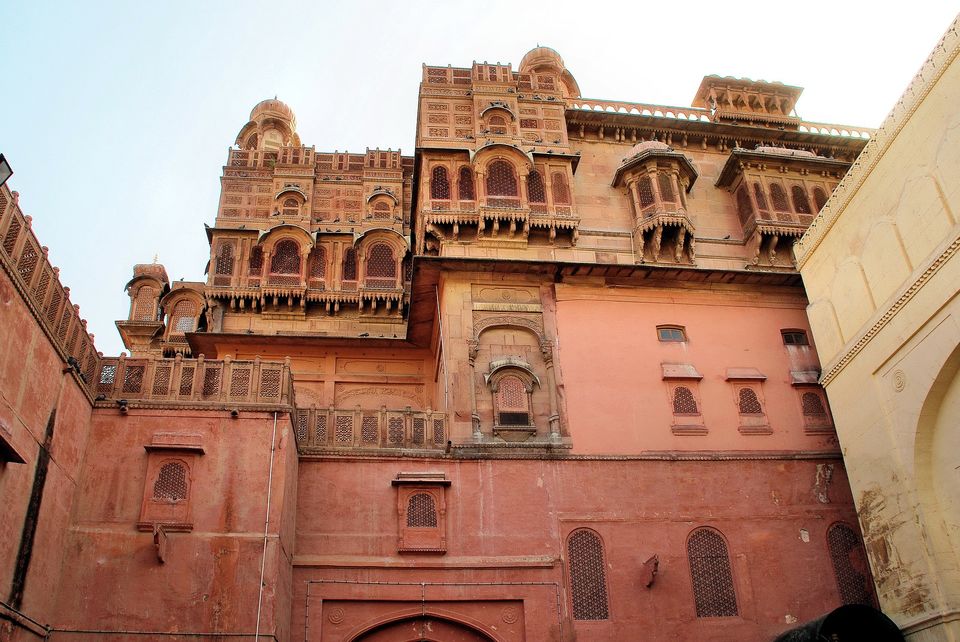 While the State of Rajasthan is on every traveller's itinerary, surprisingly Bikaner is skipped by many. However, for anyone looking for quieter getaways without compromising on the true Rajasthani aspects, Bikaner is the place to visit. Nicknamed as 'The Camel Country', Bikaner offers the same grandeur, architecture, and royal heritage akin to any other city of Rajasthan.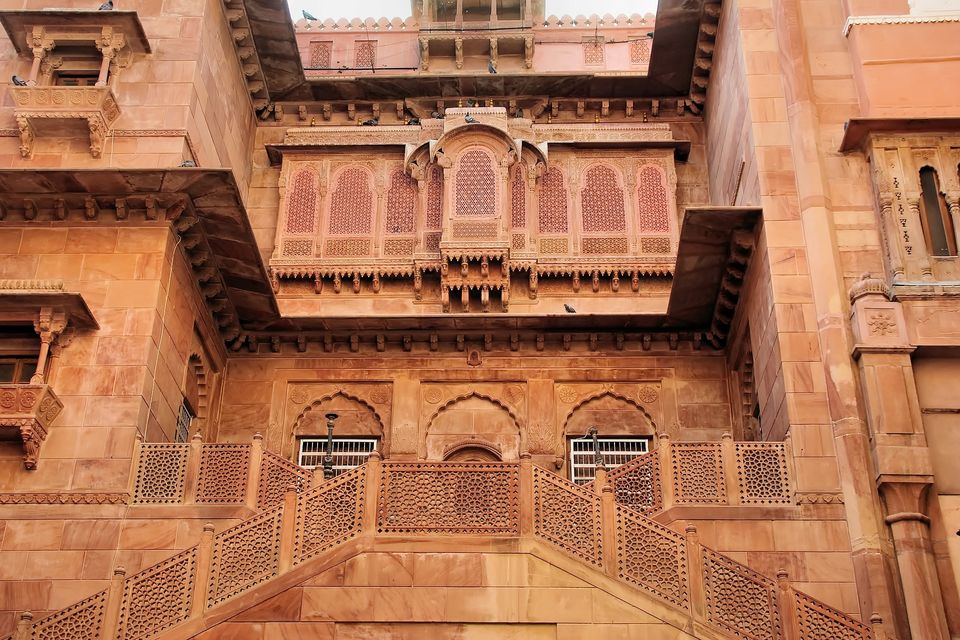 Raja Rai Singh built Junagarh Fort during his tenure and is considered it an impregnable fort that was never conquered. The fort is an architectural marvel made from red sandstone and marble which is bound to leave you speechless. There are seven palaces inside that fort that you can explore.
Laxmi Nivas Palace represents the residential palace of the erstwhile king of Bikaner, Maharaja Ganga Singh. Sir Samuel Swinton Jacob, the British Architect, is credited with designing the palace in 1902 and the construction was completed in 1926. It is part of the Lalgarh Palace, and the architecture follows the Indo-Saracenic style. The mansion now stands converted into a luxury hotel where visitors have the opportunity to live life king style.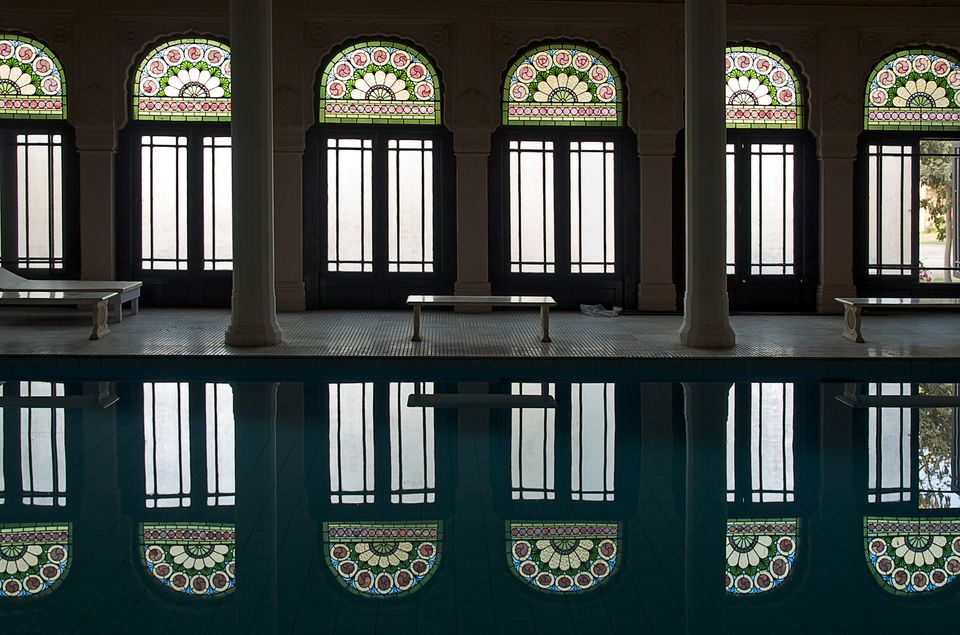 There are several temples in Bikaner that are worth a visit. Foremost among them is the Bhandasar Jain Temple built in the 15th century and dedicated to the fifth Jain Tirthankar, Sumatinathji. Built using red sandstone, the temple is decorated with leaf paintings, mirror work, and frescoes. Legend has it that the temple was built with 40,000 kilograms of ghee and locals claim that you can see it seeping through the walls on hot days.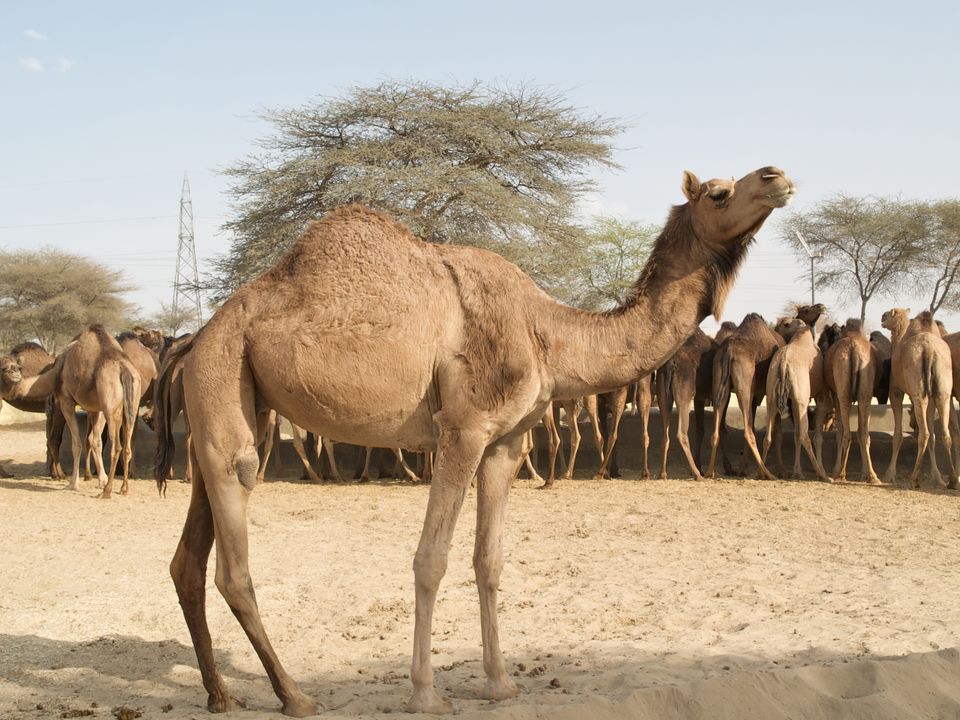 The National Camel Research Centre is a unique place to visit where you will find over 4000 camels of four different breeds. In the afternoons, visitors are welcomed here to learn about camel breeding which is popular in this desert region. The snack canteen offers camel milk ice cream and other beverages.
Desert safari in Bikaner should be preferred over a similar exercise in Jaisalmer because of better wildlife and vegetation around Bikaner. A quality desert safari in Bikaner can cost about $25 per day with knowledgeable and friendly guides included. The National Camel Research Centre also offers the camel safari experience.
One important aspect of visiting Rajasthan is indulging in some local cuisine. You cannot leave Bikaner without visiting the Bhujia Bazaar. Chhotu Motu Joshi and Chai Patti are a few outlets that are known for serving some unusual varieties of Bhujias. Chhappan Bhog, Near Silver Square on the station road is among the oldest of food joints in Bikaner. You must try the Raj Kachori and Rava dosa with freshly ground coconut chutney which are one of the favourites locally.
Like any other place in Rajasthan, Bikaner is best visited in the winters between the months of October and February. Notably, the famous Camel Festival takes place in the month of January. We recommend you book a cab to Bikaner for a comfortable journey. The Nal Airport located at 13 Km from Bikaner is the closest airport connected to Delhi via a few flights. The frequency of the flights is slightly on the lower side, so if required you can fly to Jodhpur and take a private taxi from there to reach Bikaner.
Bikaner Junction and Lalgarh Railway Junction are two major railway stations that connect Bikaner to rest of the major cities. You can also take a private or government bus from other nearby cities and reach Bikaner via road. Autos and tongas can be used for commuting in the city. If you're looking to add Bikaner to your Rajasthan itinerary, book a cab with Savaari Car Rentals for a comfortable road trip. Happy Vacationing!