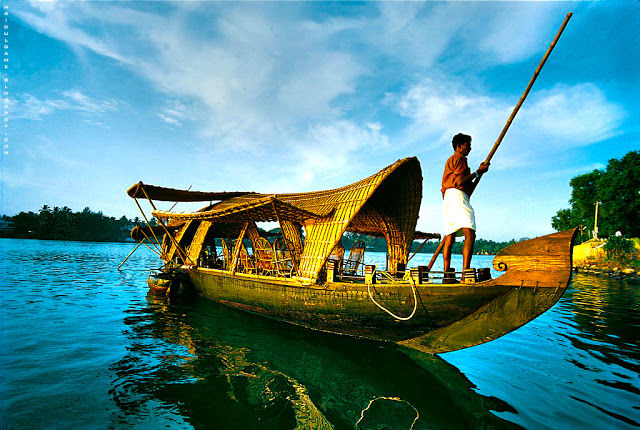 Backwaters of Kerala is one of the most beautiful attractions in India. The tranquil sights, fluttering waters, lush nature and soothing sounds of nature…….this goes on and on! With the fact, someone have lived all their life in Kerala, yet these backwaters shall simply enchant them always!
The backwaters here comprises of a chain of saline lagoons and lakes lying almost parallel to western coast of Kerala state. You shall spot these kind of lagoons and lakes all through Kerala.
The primary modes of transportation in Kerala were once through these backwater channels and even cargoes were carried in Houseboats. There were Kettuvallams (houseboats) specially made for people willing to go for long journeys.
Travel Tip: Would you like to hear the slicing sound of smooth waters as you move ahead? Then Kerala is the right place for you to take a break from busy life. Take a bus simply by booking online bus tickets on redbus as this saves your time, also allows you to choose from the vast list of bus operators and bus types. Select the one that suits all your requirements and reach the backwaters quickly!
Why are Backwaters of Kerala unique?
These backwaters are blessed with a unique ecosystem, where the waters of the Arabian Sea meet the freshwater of rivers. At certain places, for example, Vembanad Kayal (Kumarakom), a bank has been built so that the freshwater of the lake doesn't gets combined with salt waters of the sea. This water is used for irrigation purposes.
The backwaters houses various different species of aquatic animals inclusive of frogs, crabs and mudskippers, along with water birds such as darters, kingfishers and many more. Turtles and otters can also be spotted here. Thick bushes, palm trees, several leafy plants and shrubs on the banks of the backwater, offers an intense lush view.