If you're someone whose love affair with the mountains has only just begun and you aren't ready for a difficult trek but are desperate to test the waters, here's an easy trek that will show you the best of the mountains – the best of Leh. The Likir and Tingmosgang trek, takes you through the imposing beauty of Leh, while it continues to be a comfortable and enjoyable one. The trek is typically a 4-5 day long and is an experience you will not forget.
Where is it?
The basecamp to this trek lies in a small village called Likir, which is located 56km (2 hours) away from Leh. Typically, trekkers spend a day in Leh (11,500ft.) for acclimatisation , and then head to Likir Monastry the next day, from where the trail head for the trek begins. You can stay at Zostel, Leh which is one of the most affordable properties that is also centrally located. You can get a bed at Zostel ranging between ₹499-₹1999.
Difficulty Level: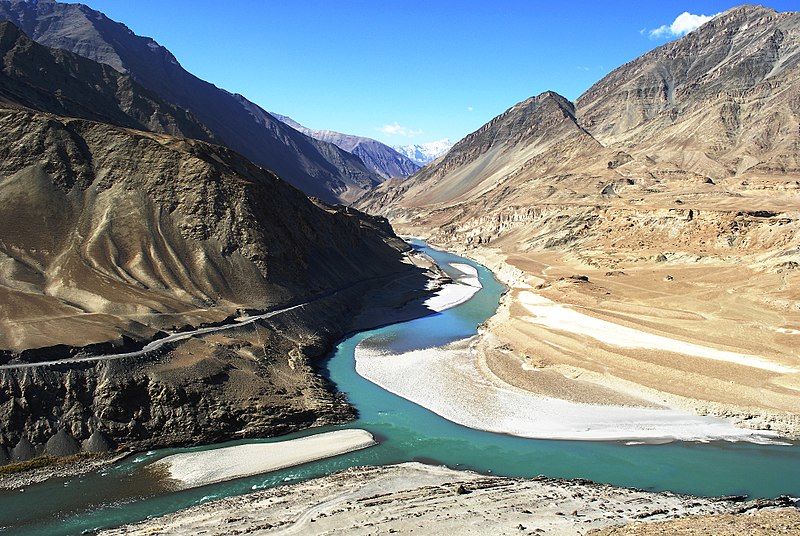 This is an easy trek that will take you along River Indus, through historical villages of Likir, Ridzong and Tingmosgam. The trail majorly lies on a gorge and offers easy ascents that are ideal for beginners. Throughout the trek, breathtaking views of sprawling wheat fields, snow-capped mountains and a rugged terrain will add to the beauty of your trekking experience. This trek is not one that you undertake with the aim to conquer mountains, but it's a humbling experience, rife with places of spiritual significance– stupas, chortens and small gompas. Revel in a unique kind of peace, as you work your way to reach Shushut Pass at 13,123ft., the highest altitude you will reach during the trek.
DIY or Not?
Although this trek is easy, it's also offbeat. So whether you attempt it yourself or enroll with a trekking company is something that can only be decided based on the kind of traveller you are. If you love exploring places and have done it many times before, then you can surely do the trek yourself. However, if this is your first trek and you're not too confident about exploring unknown paths on your own, then you must go with a trekking company or take a guide.
A few companies that offer the Likir and Tingmosgang Trek are:
1. Ancient Tracks : Offers a 3 night, 4 day package that starts and ends in Leh Leh. This package costs ₹12,000 per person if you go in a group of two. This cost is inclusive of all meals, accommodation in guesthouses and home-stays, transport and guide. You can also add a few days of sightseeing to your package which will make it worth ₹13,000
2. Friends Adventure Team : Offers a 3 night, 4 day day package that starts and ends in Delhi. This package costs ₹20,000 onwards per person. This cost is inclusive of all meals, domestic flights, accommodation in hotels or homes-tays and a guide.
In case you plan to go by yourself, you will not need to take a tent since the trek takes you through villages that offer numerous guesthouses and home-stays. You will not need any other trekking equipment either, but make sure you're wearing proper trekking clothes and ankle-length weather proof shoes. The temperatures vary between 4-15 degrees celsius through the day and night, so make sure you're carrying fleece jackets, caps and gloves.
When To Do It:
The trek is open all-around the year, so you can do it anytime of the year. However, each season brings its own pros and cons, so do consider those before you decide when to undertake this trek. May-September are the ideal months for this trek because the weather is clear, temperature don't drop too low and the night sky is ideal for star-gazing.
The Route: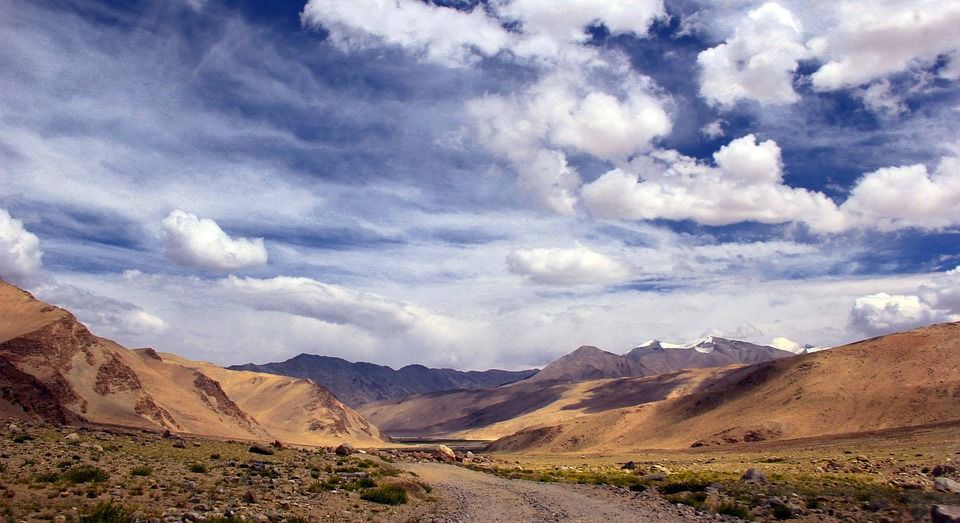 This 4 day trek begins from Likir Monastry, which is located 2 hours away from Leh, onward to Yangthang. After an overnight stay in Yangthang, head to Shushut Pass, which is the highest point of this trek. From here, you'll have majestic views of Hemis Shukpachan and various other peaks. After this begins the gradual descent to Hemis Shukpachan from where you head to Mebtak La, then the village of Ang, and the final stop of the trek, Tingmosgang. From Tingmosgang, you drive back to Leh.
This is the route for Likir to Tingmosgang trek: Likir – Yangthang – Shushut Pass – Hemis Shukpachan – Mebtak La – Ang – Tingmosgang.
Itinerary:
Day 1:
Drive from Leh to Likir Monastery, after that you begin your trek towards Yangthang. This 4-5 hour trek will take you through mild challenges offering sights of mountains, River Indus and wheat fields. Stay the night at Yangthang.
Today is the main day of the trek where you'll cross the highest point of the trail. Trek towards Hemis Shukpachan via Rizong Monastry that is located at the tip of a rocky side valley. This is a 19th century monastery that will give you a bird's eye-view of Indus River and the valley sprawling ahead of you. From here, you ascend further up to Shushut Pass, from where you begin an easy descent to Hemis Shukpachan, a village in Sham. Stay overnight at Hemis Shukpachan. This day you will need to trek 6-7 hours.
Day 3:
Today will be a shorter 3-4 hour trek that will take you along various stupas down to another pass, Mebtak La. From here you go further down to Ang village and finally, Tingmosgang. Stay the night at Tingmosgang.
Day 4: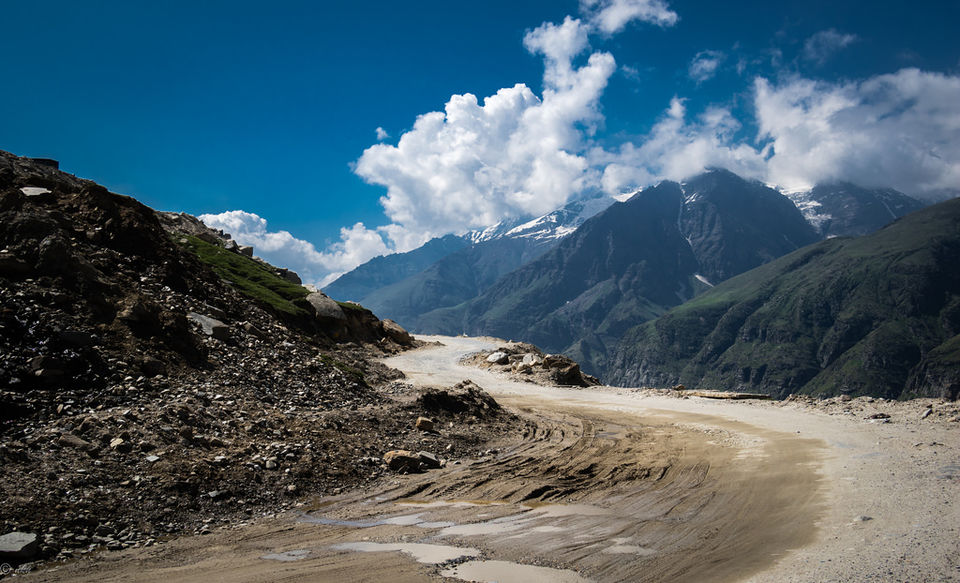 Your trek is now over, so you can spend the day going around Tingmosgang, exploring local culture and the village. Drive back to Leh, located 6 hours away.
What To Pack:
The average minimum temperature on this trail is 4-15° C, with temperatures often plunging even lower during December - January when it snows. It is essential that you carry enough trekking clothes that will keep you warm, and at the same time, not burden you as you trek. Carry trekking tracksuits, fleece jackets, weatherproof down-jackets with hood, ankle-length hiking boots, snow boots if you're visiting during snow months. The sun is very strong at such high altitudes, so it is important that you carry sunglasses for your trek. Gloves, scarves, woollen caps, towels, and essentials like walking sticks, torches, energy bars, vitamin capsules and swiss-knives should be carried too.