Southeast Asia brings with it exotic locales, chaotic crowds, jaw-droppingly gorgeous landscapes and diverse cuisines. It offers a plethora of exciting experiences that draws people from, not just India, but all over the world. What's more? It's super affordable! That explains why swarms of young and aspiring travellers flock here. Other than backpackers and budget travellers, Southeast Asia successfully attracts various other kinds of tourists –honeymooners, party-goers, families and even thrill-seekers – owing to its variety of options and tourist-friendliness.
Although there are a million things to do here, I have attempted to present to you the very best. This article is dedicated to 5 different experiences you must have when you're in Southeast Asia. So if you have any plans of going there in the near future, this article is perfect for you!
Go for a family reunion and engage in fun activities in Thailand
Are you planning that family reunion but can't unanimously decide on a destination because too many people want too many different things? If you find yourself in a sticky situation like that, Thailand is your best bet. Not only is it super close and accessible, it also spoils you for choice with its wide range of activities and tourist attractions. Whether you're 17 or 70 years old, there's something for everyone, because Thailand caters to all kinds of interests and all age groups.
Explore limestone caves at Railay Beach, try go karting (Krabi Kart Speedway) or zip-lining (Krabi Fun Park) in Krabi; take the kids to the cultural theme park of Fantasea, let them enjoy the massive waves of Karon Beach, or to the three-storey house built upside down (Baan Teelanka), all in Phuket; shop at The San Kamphaeng Road, see a wide range of wild animals and take pictures with your kids in Chiang Mai; swim at Namuang Waterfalls in Koh Samui; you could go to Funarium and visit the largest indoor pool in Bangkok or the Sea Life Bangkok Ocean World for a face-to-face interaction with sharks!
Stray away from the ordinary and explore unusual things in Bangkok
After you've shopped to your heart's content and partied until the wee hours of dawn, it's time to take it up a notch and do something different in Bangkok. There is an undiscovered side to the bustling capital of Thailand that is yet to be experienced. Once you do, it'll take you by surprise and make you fall even more in love with it! Take off for a quick getaway to the hidden gem of Koh Khram, a relatively less popular island but no less beautiful! With its crystal clear, aquamarine waters boasting of rich coral life and sunny beaches, this undiscovered island will amaze you.
Go off the beaten path and fall in love with these unexplored places in Southeast Asia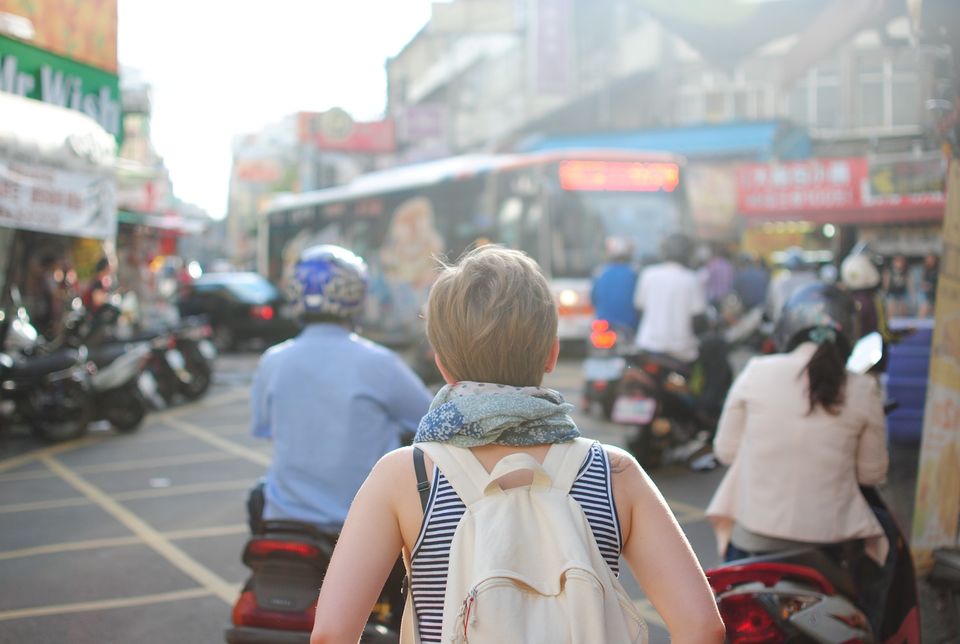 Does your mind automatically go to Thailand, Singapore or Malaysia when you're thinking of a Southeast Asian holiday? If that is the case, you need to explore some lesser known destinations here, that are bound to sweep you off your feet. Although a Thai or Singaporean vacation brings their individual sets of adventures, countries like Cambodia, Myanmar, Laos and Vietnam are undiscovered paradises that are bound to make you keep going back for more. Not only are they budget-friendly holidays, these locations are breathtaking in their individual ways and have something different to offer.
Cambodia: Make sure to visit the coastal province of Kep because it is known as the St. Tropez of Southeast Asia and will not disappoint you with its balmy beaches, seafood and French colonial aura; Koh Tonsay or Rabbit Island if you want to eat, drink, relax on beaches while you soak up the sun, or go for a swim in the azure water; visit Kampot for its gorgeous sunsets.
One way fare to Cambodia starts at only ₹7,059
Myanmar: Go to Hpa An if you have an adventurous streak in you and like to go caving, trekking or enjoy Jurassic scenery; visit Mergui Archipelago if you're a water baby and would love to discover beaches and islands that aren't even shown on a map!
One way fare to Myanmar starts at only ₹6,714
Laos: If you're in the mood for a rejuvenating holiday, head to Champasak to revel in an unspoiled traveller's retreat; if your idea of fun is to be surrounded by pristine beauty and admire the wonder of nature, go to The Bolaven Plateau. You'll get to witness stunning landscapes and majestic waterfalls. What's more? This place is known for delicious coffee!
One way fare to Laos starts at only ₹7,423
Vietnam: Let Ha Giang blow your mind with its majestic vistas; visit the uninhabited and remote islands at Phu Quoc and be in awe of its unique marine life; head to Con Dao Island and explore the tropical jungle and its charming colonial towns
One way fare to Vietnam starts at only ₹7,059
If you are an adventurer, head to these places for the time of you life!
If you're a thrill-seeker, Southeast Asia has plenty of wonderful destinations that will offer you a variety of fun activities to pick from. Singapore, Philippines and Indonesia in particular are popular to cater to such adrenaline enthusiasts.
Singapore: If you love speed, cars and racing, head to the popular Marina Bay Street Circuit and let loose on the F1 Circut in Singapore (Cost: ₹15,000 onwards); go cable skiing at Singapore Wake Park, East Cost (Cost: ₹2,200 onwards); conquer your fears by going reverse bungee jumping or trying extreme swings at G-Max, River Valley Road (Cost: ₹2,300 onwards); experience the thrill of indoor skydiving at iFly, Sentosa (Cost: ₹6,200 onwards).
Philippines: All water sport enthusiasts can go scuba diving at Apo Reef, Mindoro (Cost: ₹3,400 onwards); try something new and go sea kayaking at El Nido, Palawan Island (Cost: ₹1,200 onwards); you can also go spelunking at Sumaguing Cave, Sagada (Cost: ₹650 onwards).
Indonesia: Go quad biking in Ubud, Bali (Cost: ₹3,000 onwards); if you love to hike, that too amidst nature and wildlife, do the Padar Island Hike at Komodo National Park at Sunda Islands (Cost: ₹3,600 onwards); Nias in Sumatra offers many opportunities for surfing (Cost: ₹4,200 onwards)
Explore The Very Best of Malaysia on your own
Malaysia is another incredible country you can plan your vacation to, and you don't need to depend on travel packages or tour operators. Yes, you can totally manage it all by yourself, in other words, a DIY itinerary.
Once in Kuala Lumpur make sure you take time to explore this magnificently modern city (Petronas Twin Towers, shopping at Bukit Bintang). Recommended places to stay are Shangri La or Impiana KLCC. Eat at Dining in the the Dark or Drift Dining and Bar.
On day 2, spend a family day out at Sunway Lagoon Amusement Park, embark on a spiritual sojurn at National Mosque of Malaysia and absorb the serenity of the place and visit Kuala Lumpur City Centre. You can stay at The Majestic Hotel or Sheraton Imperial. Eat at Quivo Restaurant, Tamarind Hill
Visit Boh Plantations, take the Mossy Forest Hike or go swimming at Thompson Falls at Cameron Highlands. You can stay at Copthorne Hotel and eat at Kougen or Yong Teng Cafe.
Visit Pengang on day 4 and visit the hilltop Kek Lok Si temple, take a scenic tram ride to Penang Hill and Fort Cornwallis, an 18th-century English fortress. You can stay at Cititel and Eton. Eat at Boatman Restaurant or Rubin Mardini Cafe & Restaurant.
On the 5th day visit Banding and take a tour to Tangkuban Perahu volcano. Go on a family day out at Trans Studio Theme Park, bathe in the Maribaya Waterfall hot spring. You can stay at Aryaduta or Hilton. Eat at Feast Restaurant and Tizi Cake Shop & Restaurant.
Take a short flight back to Kuala Lumpur.
What is your favourite Southeast Asian destination and why? Tell the Tripoto community all about your travels and adventures and help travellers plan their next vacation!
In association with AirAsia.