Are you sick and tired of the cliched crowded and noisy beaches which makes you forget that there is a sea in front of you in the first place ? Are you looking forward to re-live an experience of man meeting the beach for the first time? Then 'Tilmati' beach near the coastal town Karwar in Karnataka will be a perfect wedlock for you
One of the best kept secrets in Karnataka ,Tilmati beach ' is one of the most secluded beaches in India. Set up in the western ghats about 1 km from the coastal village Majali ,Tilmati streches about 200 meters in length.It is also known as the Black beach as the sand here is pitch black and resembles the black sesame. When translated into native language Konkini' Til' means sesame and 'mati' means sand and hence the name Tilmati .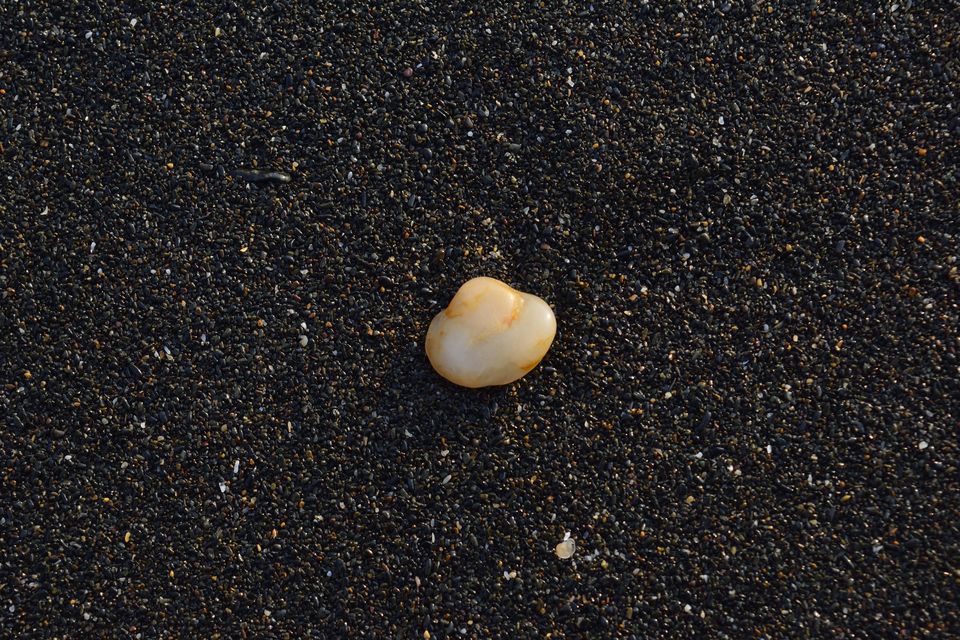 How to get there.
By road
Tilmati is about 10 km from the Karwar town ,just two kilometers before the Karnataka -Goa border.One can get any bus that goes to Majali,Canacona or Madgoan from Karwar bus station and should get down at Gabitwada. From there a 2km walk through the road that cuts left from the highway following the direction board will lead to the Majali beach . A two wheeler or four wheeler vehicle can also come in handy in reaching upto Majali Beach . At the right end corner of Majali beach ,there is small stream that should be crossed to reach the starting point of the trek to Tilmati .A 20-25 minutes (about 1km) trek through the existing trails of the mountains should be enough to reach this unexplored beach.
By rail
Nearest railway station is Karwar which is about 16 kms away.
By air
Nearest airport is Dabolim International Airport,Goa which is about 87 kms away.
Best time to visit
On any given day early in the morning or evening
Accomodation and other Facilities
There are no hotels ,restaurants or resorts for food and accomodation as of now in Tilmati or Majali . The accomodation and other food arrangements can be made at Karwar town where you can get a double room under 1000 rupees . One has to carry water and other nominal supply of eatables along with them during the hike .
Things to do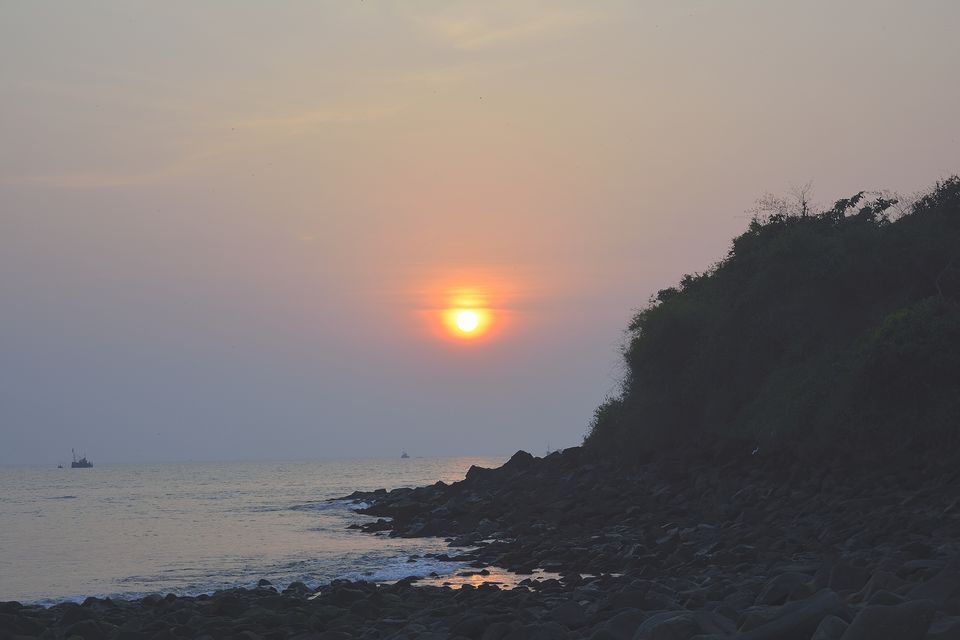 Obviously there are no preset plans that applies to a place like Tilmati, as it is open for your improvisation. You can take a bath in one of the cleanest waters available and sit there watching the setting sun, with no sense of time .Once in a while you may see old men with their fishing nets reminding you about a Hemingway story and that's when you probably sense a human presence in this untouched piece of nature. But don't worry they will pass like winds and if you are interested you can accompany them for fishing.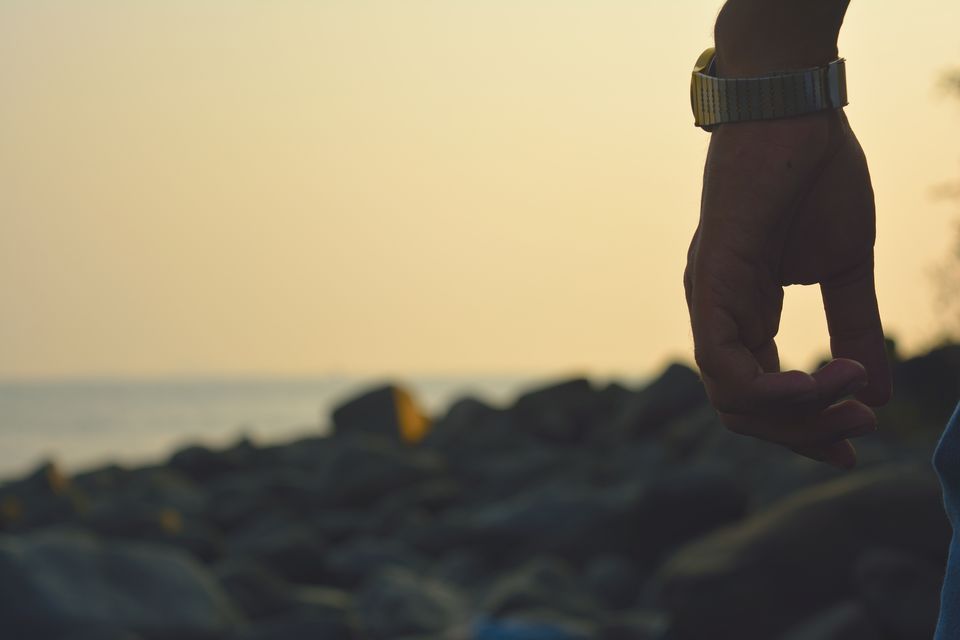 So to conclude, If you had not taken your camp tents ,then it's time to say 'adieu' after the sunset. You will not feel like leaving .But as it turns out, you can come again because you are the road, not the rabbit or the turtle.