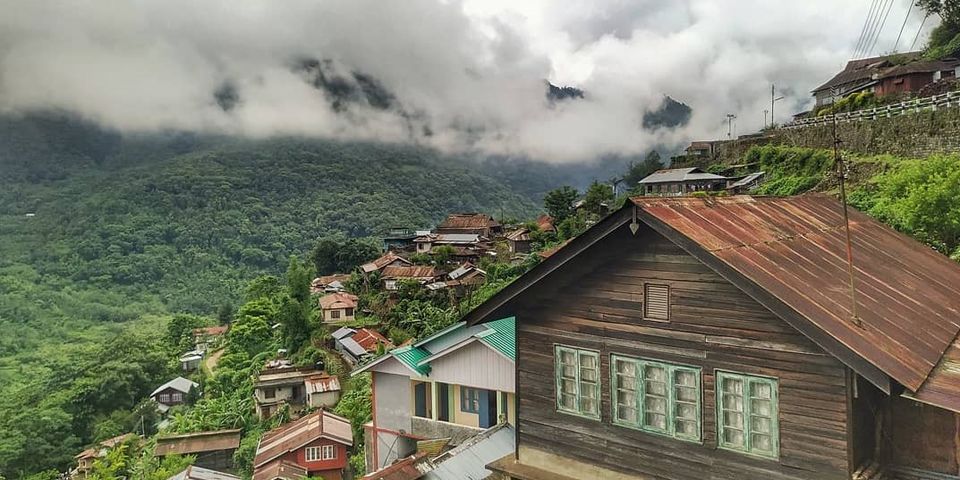 Khonoma (locally known as Khwunoria) could surely be anybody's long nurtured dream of loosing themselves into nature's serenity. It is recognized as Asia's first "Green Village". This village is surrounded by thick canopy of natural green and inhabiting the true warriors.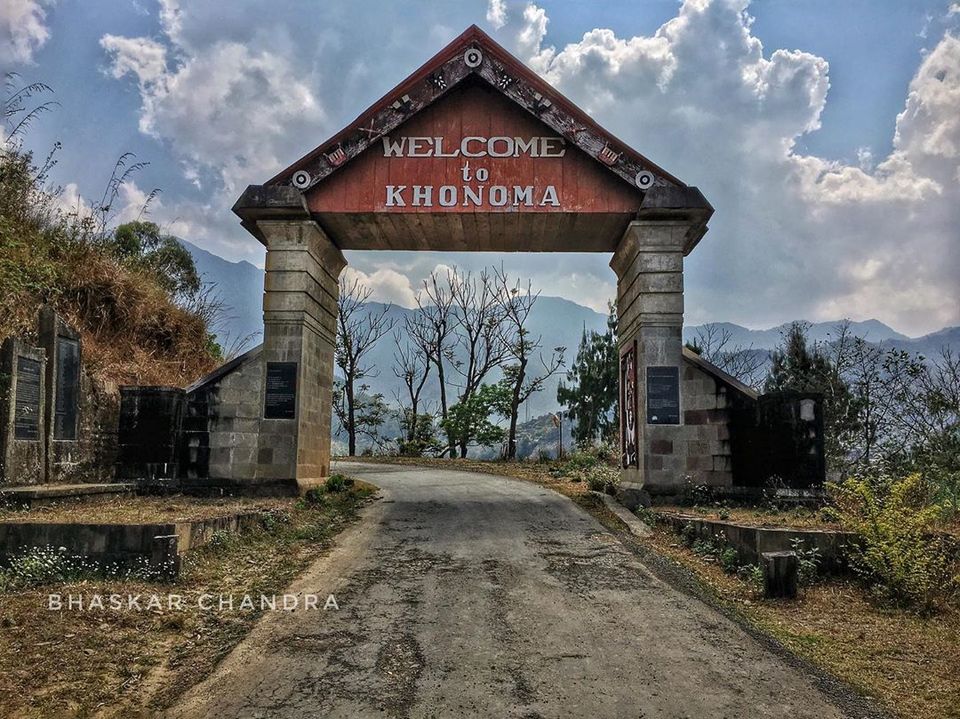 Khonoma is like 20 km west from Kohima, which is the capital city of Nagaland. A taxi from Kohima should cost around Rs 500 - Rs 600/-. At the entrance of the village there is a registration office where they take Rs 30/- per head and for guide to explore its Rs 500/-. The guide helps us to explore the entire village and explains everything in detail. The climb to the ASI protected monument gives a very good view of the entire village and the terraced rice fields. This tour gives us an insight into the way of living of the people of Naga village. On the way also you can saw the alder trees are not felled but pollarded at a certain height to encourage new growth at the top. These trees help in nitrogen fixation and highlight the environmentally conscious mentality of the community.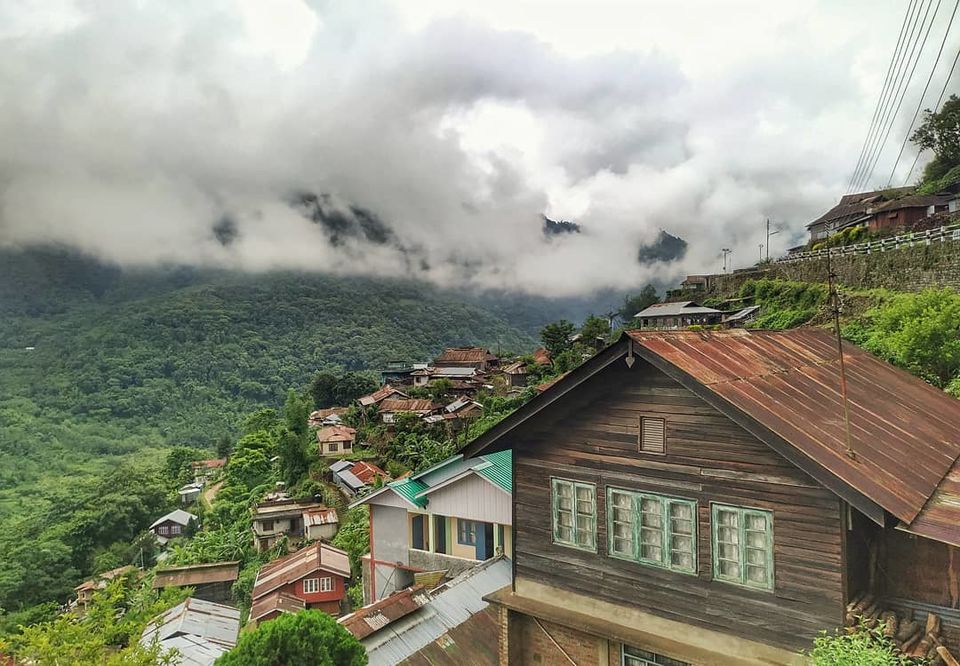 The tribes of Nagaland celebrate their festivals with gusto and fervor. To promote cultural heritage of Nagaland, the Government of Nagaland organizes the Hornbill Festival every year. This festival is organized during 1st of December to 10th of December. Hornbill Festival is held at Naga Heritage Village, Kisama which is about 12 km from Kohima. All the tribes of Nagaland take part in this festival. The aim of the festival is to revive and protect the rich culture of Nagaland and display its extravaganza and traditions.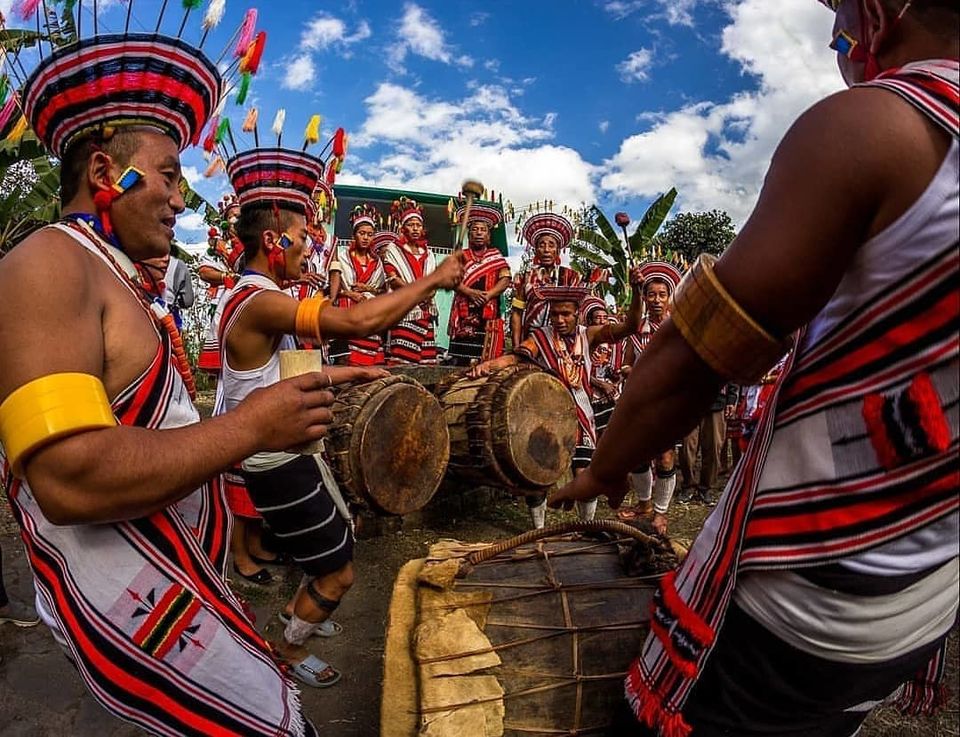 Most of the houses here were made of wood and stones and tin roofs. and are ornamented by beautiful flowers. Different Morong designs have been used for the front of a few houses. You can also view the terrace cultivation along the slopes of the hills from here.
The local craft activities are minimal, as weaving and basket making are now practised by just a handful of families. Also the influx of tourism has made the residents a somewhat weary.
Major Takeaway / Fact from the Khonoma Village
1) Least or no use of plastic is found here.
2) No alcohol, or any type of tobacco product is available due to strict local village law which visitors has also to follow.
3) Even being at a height of 5000 ft water is in more than abundance due to their age old water harvesting technique.
4) Welcoming village. Youngsters greet their elders every time they come across which is well reciprocated.
5) Be Fit. If one is to roam around the village then he has to be fit as the village can also be called the village of stairs.
6) Most house in the village is ornamented by beautiful flowers all around.
If you are one who loves to explore village life, needs a getaway / break to a quiet place Khonoma is where you should be heading.
Stay connected with me over Instagram for more https://www.instagram.com/preetishpriyadarshi/