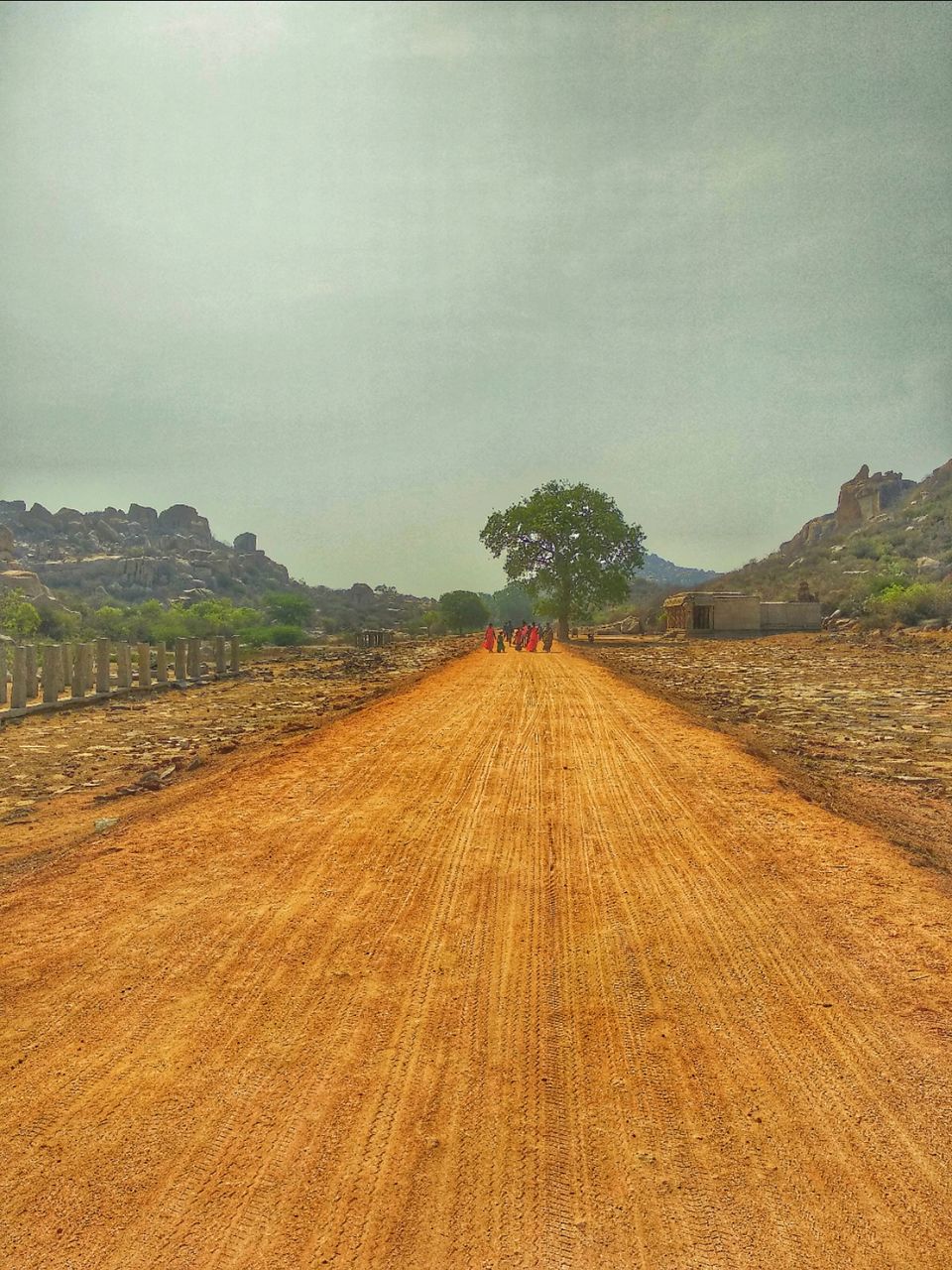 A sunny day at Kannur international airport, I was waiting for my flight to depart from its terminal to Hubballi airport in Hubli, Karnataka. The flight took off by 5:30pm , and after a wonderful flight I reached Hubli airport by 7pm. It took around 1.5 hours from Kannur to reach Hubli by air.
After checking out from the airport by 7:30pm I took a bus from Hubli to Hospet which is 150 km away from Hubli. Hospet is the nearest town to Hampi, and the main halting station for tourists who comes to explore Hampi. By 12am I reached at my hotel in Hospet and after a heavy dinner , I went to my room. As it was a long journey by road from Hubli to Hospet I was tired and fall asleep soon as I lay on my bed.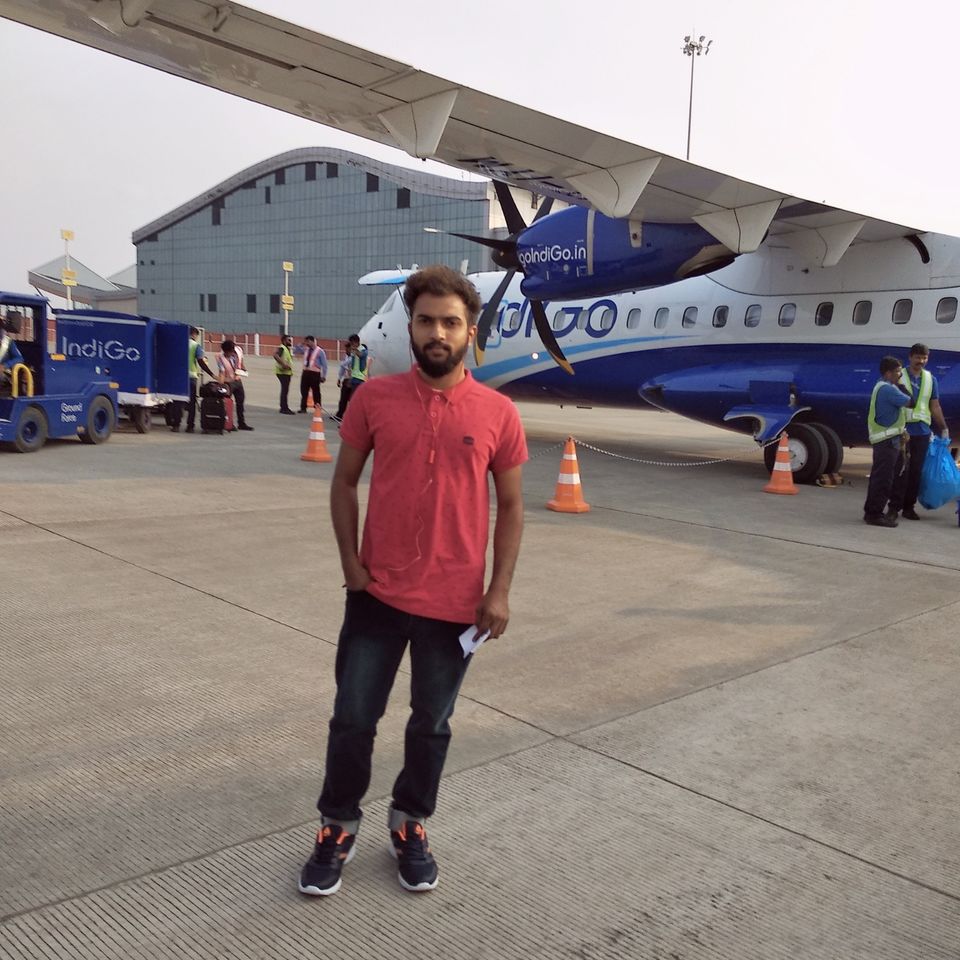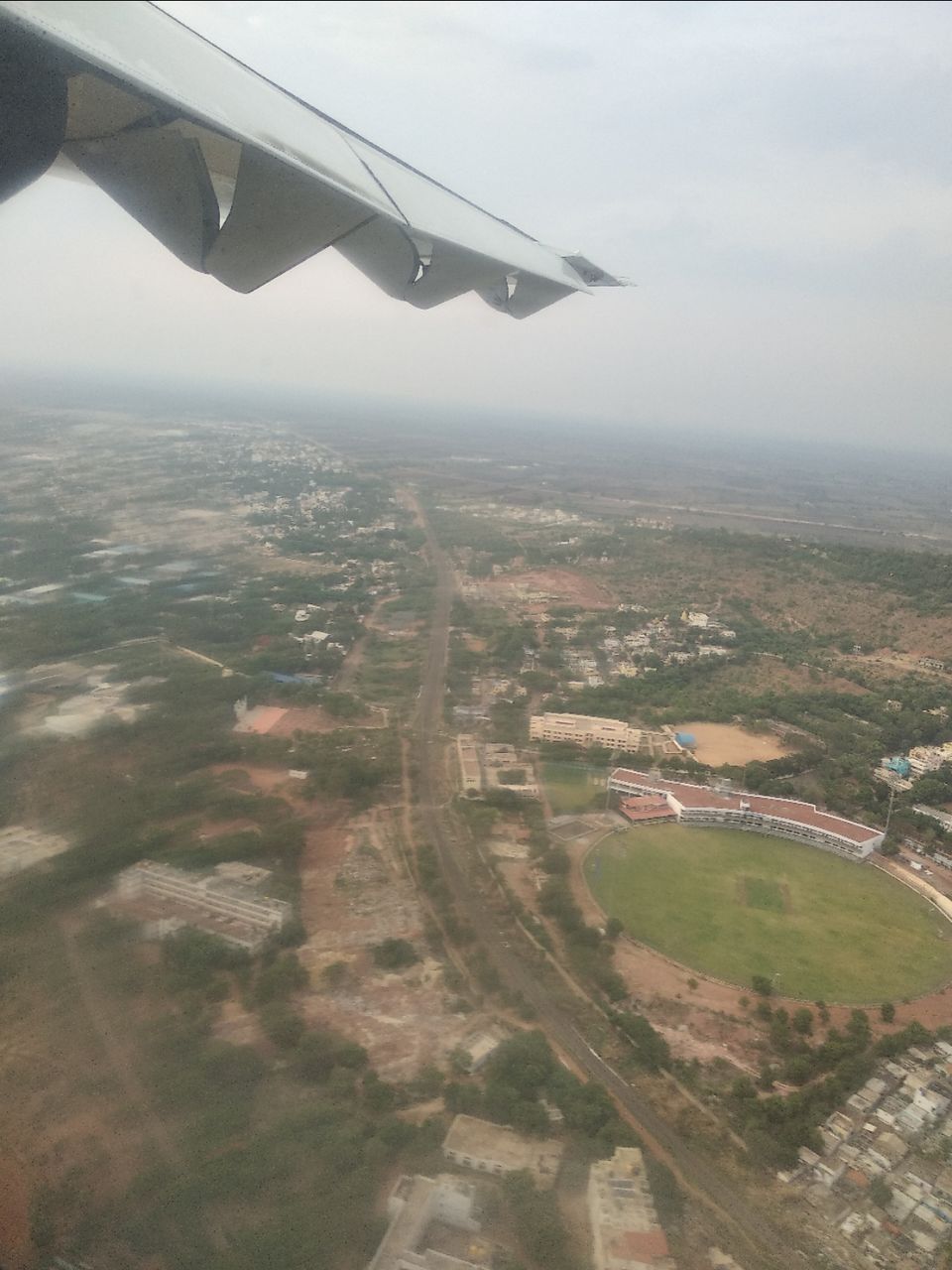 I woke up by 5am and by 7am I had my breakfast from a hotel in Hospet, As Hampi is a historical, cultural and religious place hotels in Hospet only serve vegetarian foods. Idli, vada, dosa, meals are the main dish we could possibly get here.
By 7:30 pm I took my taxi and was ready to leave to the Vijayanagara Empire, Yes Hampi was the place where the mighty vijayanagara Empire was built and established between 1336 and 1570 CE. The golden age of Hampi was during the rule of the famous King Krishnadevaraya.
It takes just 30 minutes from Hospet to reach Hampi which is 13 km away. On the first day I planned to explore one part of Hampi and the other part on the last day. First I went to the Vittala temple complex. I reached there by 8am. Vittala temple complex is the place where the famous musical pillars exist and the chariot which is printed on the new 50rs notes in India.
All these structures are a good architectural wonders, and most of the pillars and walls were carved to form beautiful art of Hindu gods and the ancient stories.
After spending half an there I took a walk along the side of these temple to the next spot, "The Kings Balance" it's just few metres away from Vittala temple complex. The king's balance is an ancient architectural structure used to balance scale goods. It's just take 1 hour to explore all these and by 9am I went to the next spot including the Great Bath, Elephant Stable and the Mahanavami Diba etc. Hampi is a vast land which spreads across around 650 km/sq. Exploring all of these would take more than 2 weeks in here. I planned to visit important attractions of Hampi in these tight schedule.
The Great Bath is the place where the beautiful woman of Hampi used to take bath. It's a marvelous architecture where the drainage is well constructed to the keep the waters inflow and outflow. It all took around 2.5 hours to explore all these areas. By 12:30 I returned to Hospet and had my lunch with a delicious South India meals.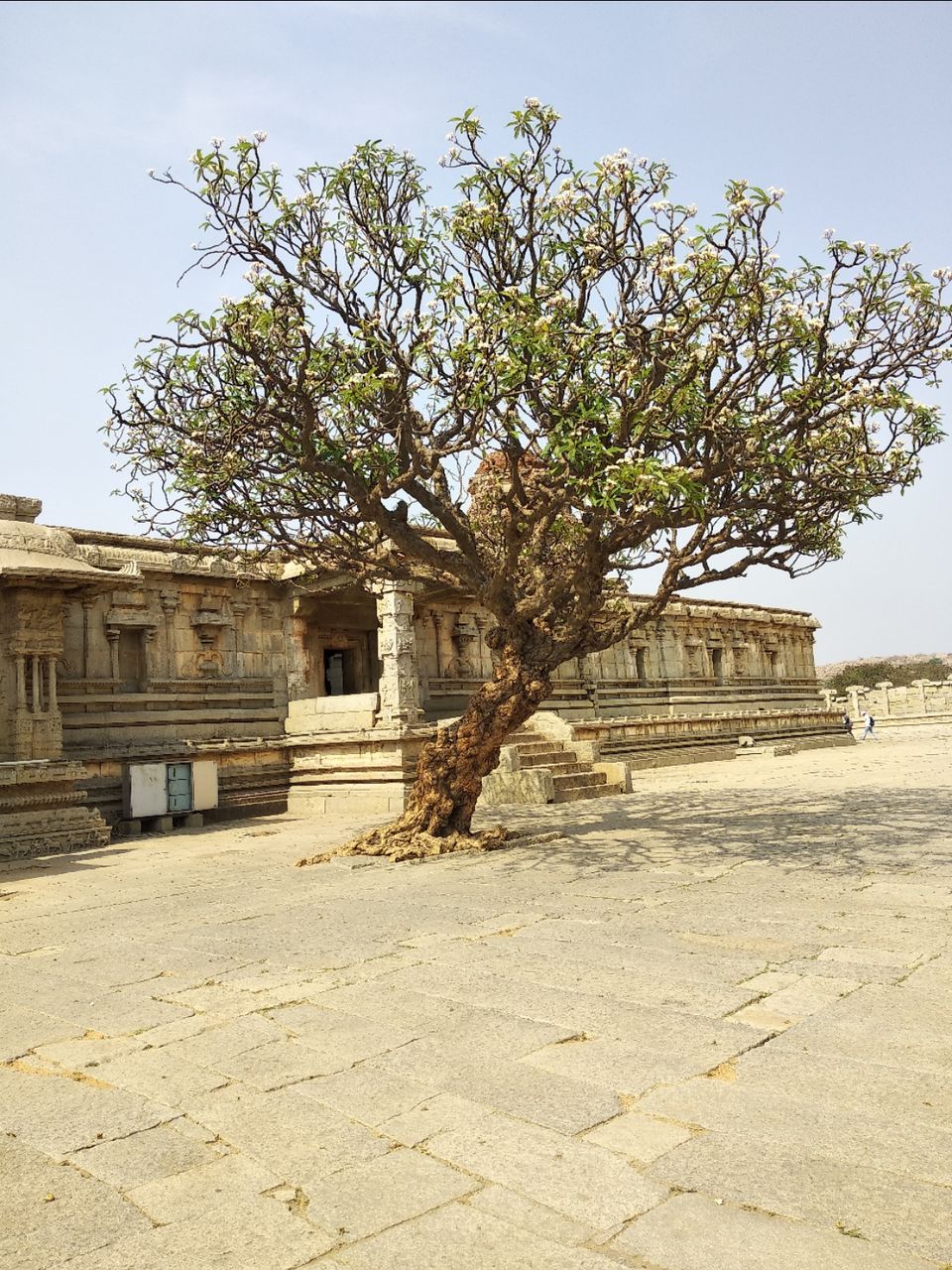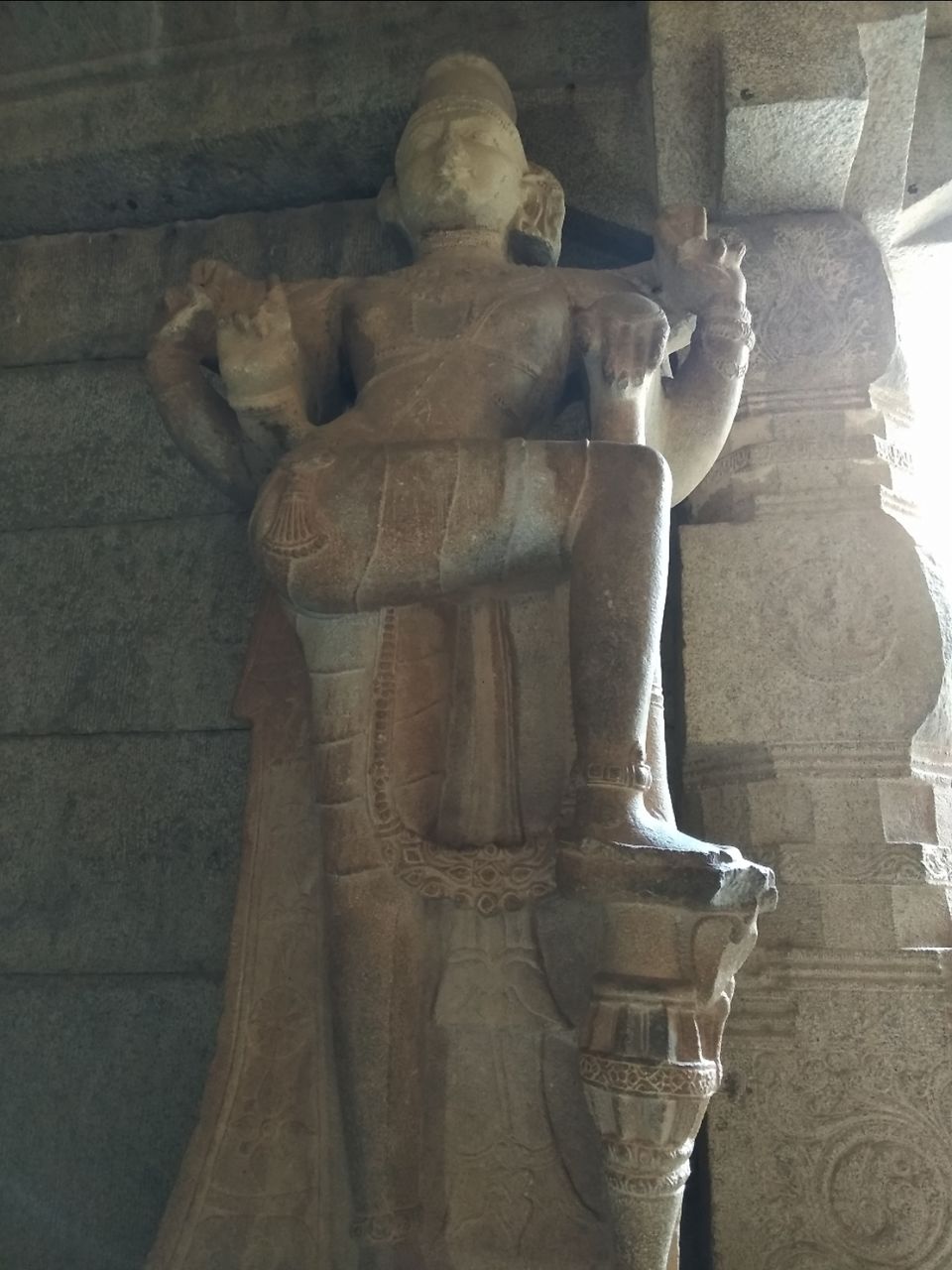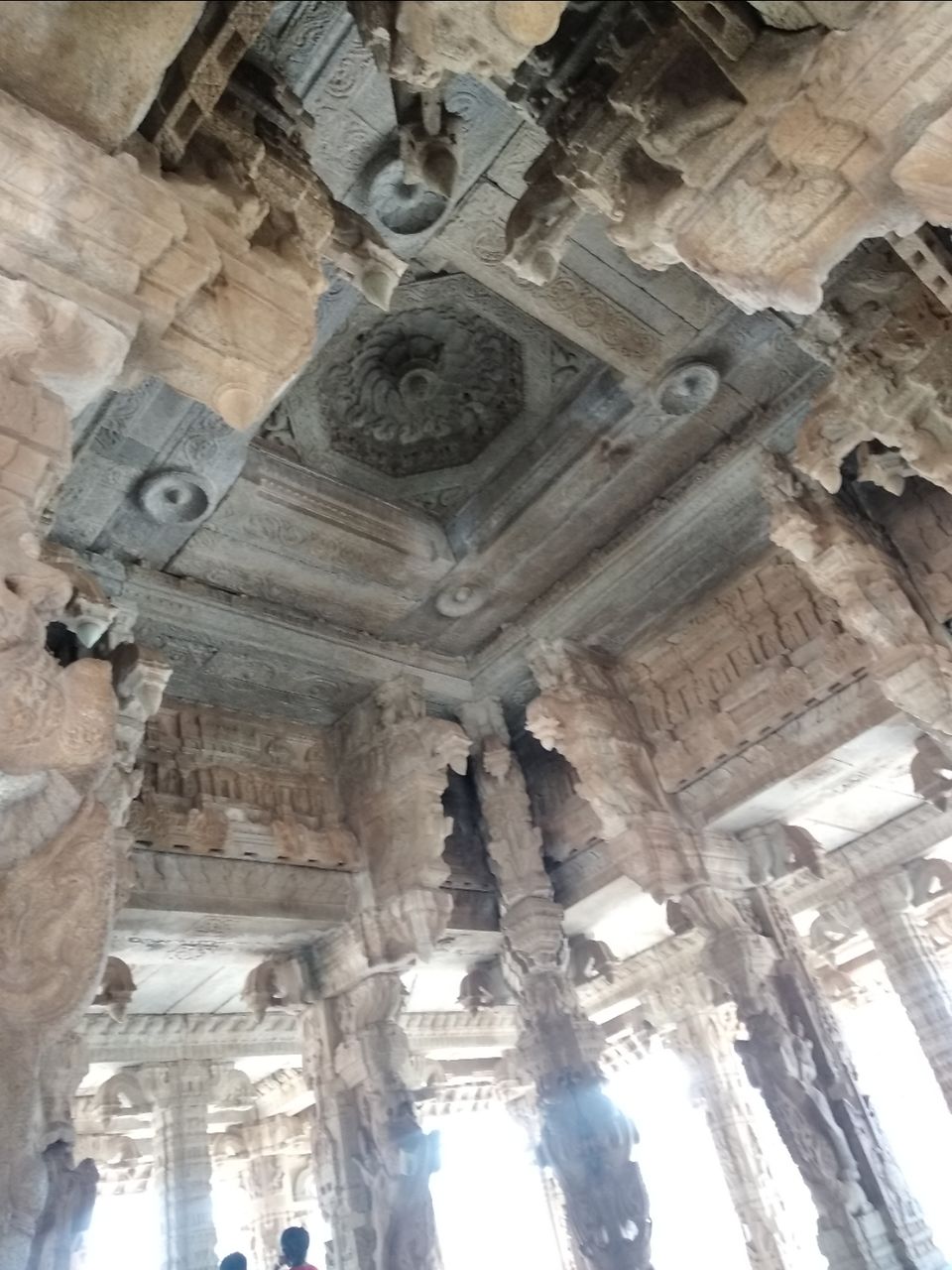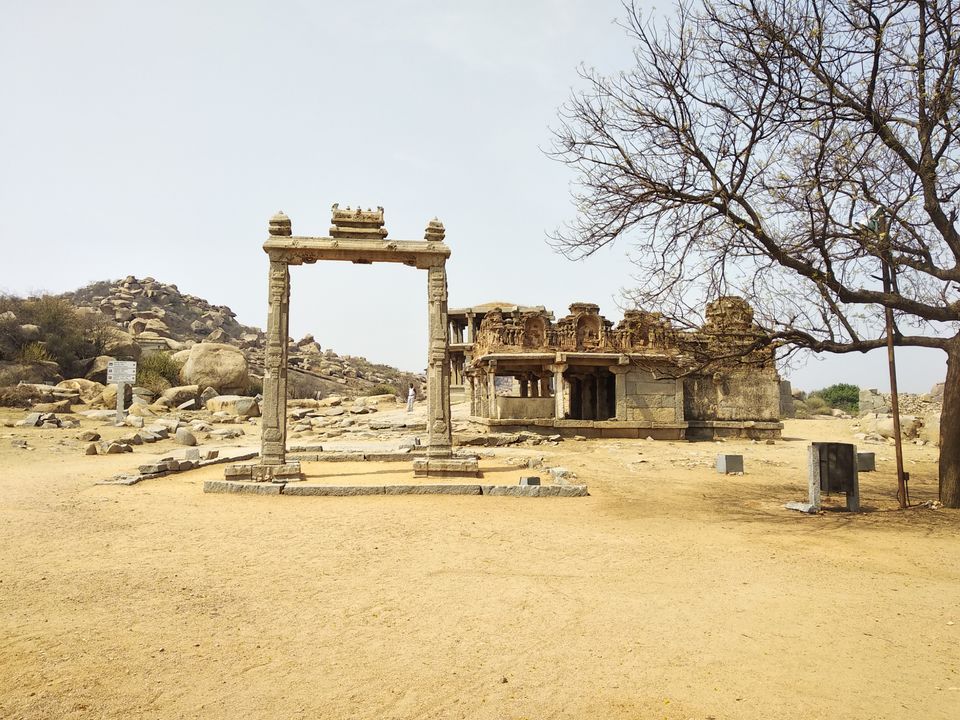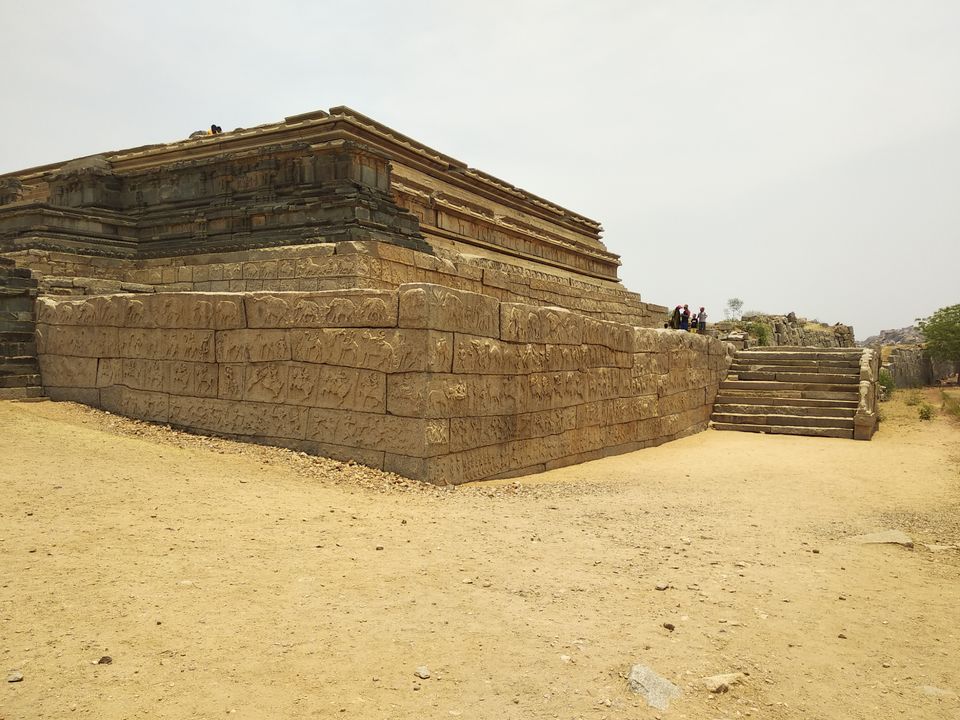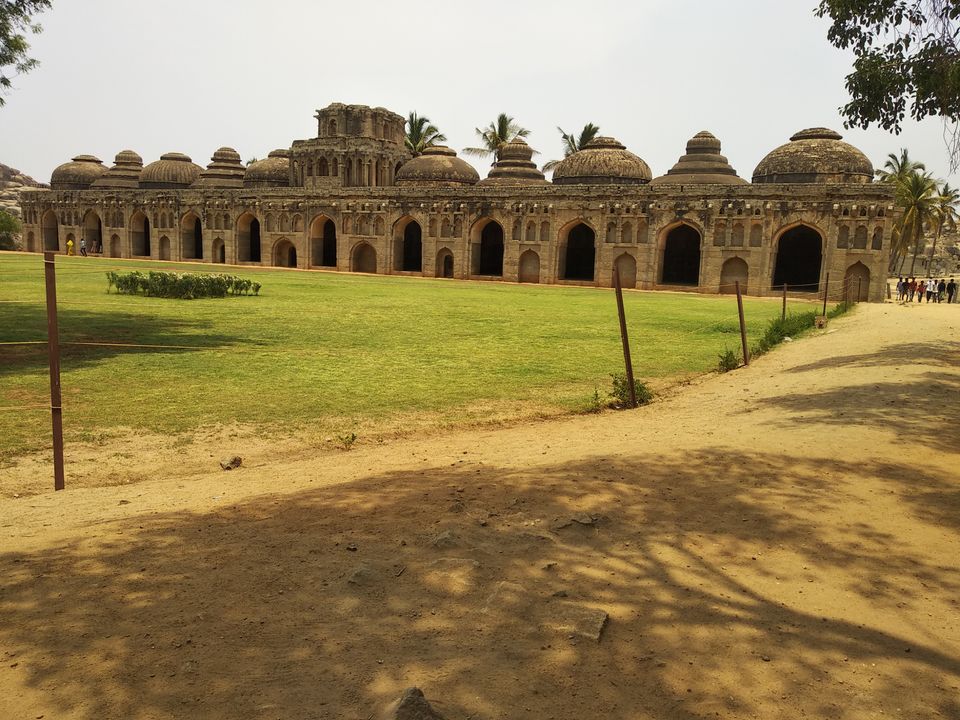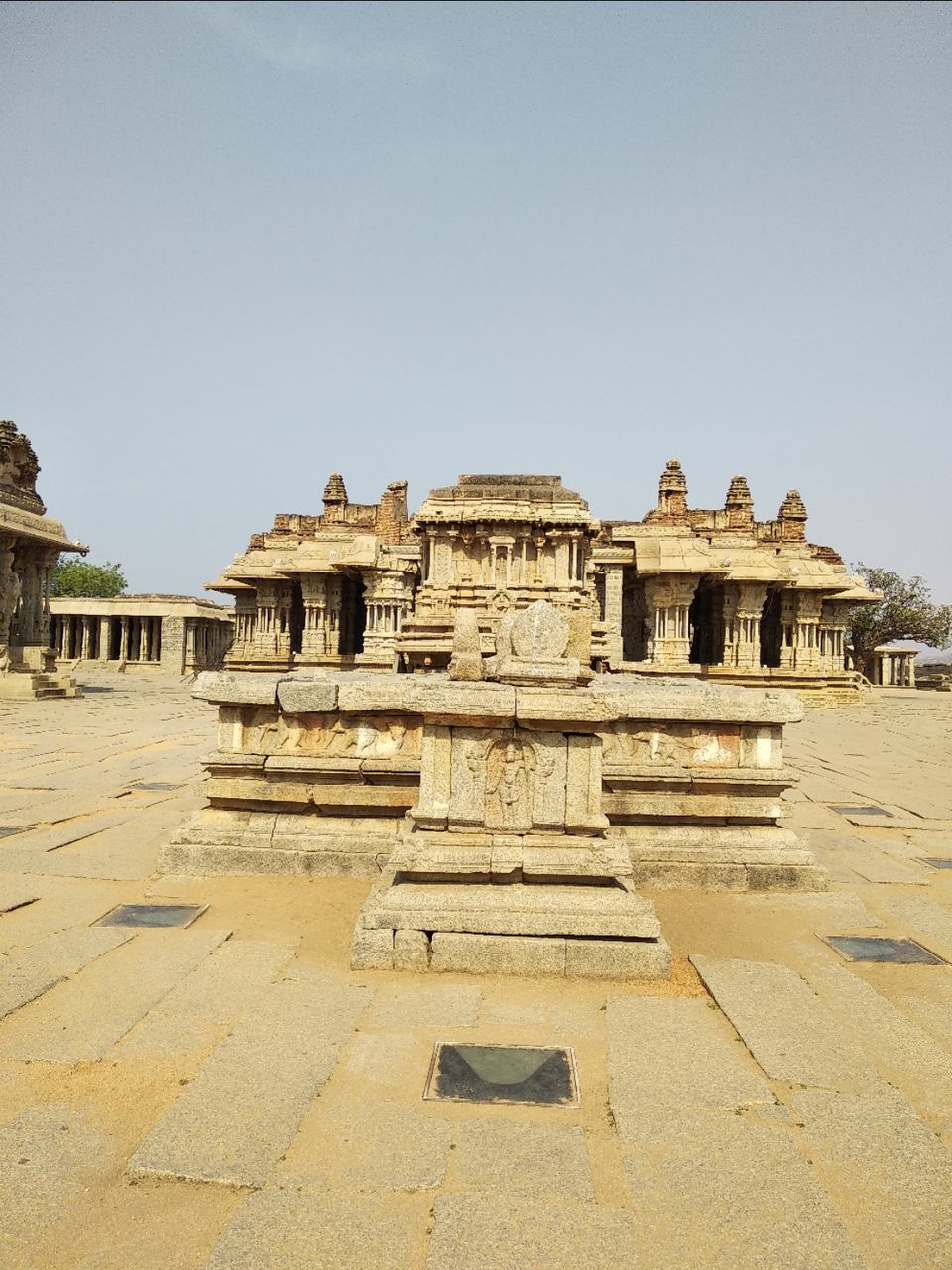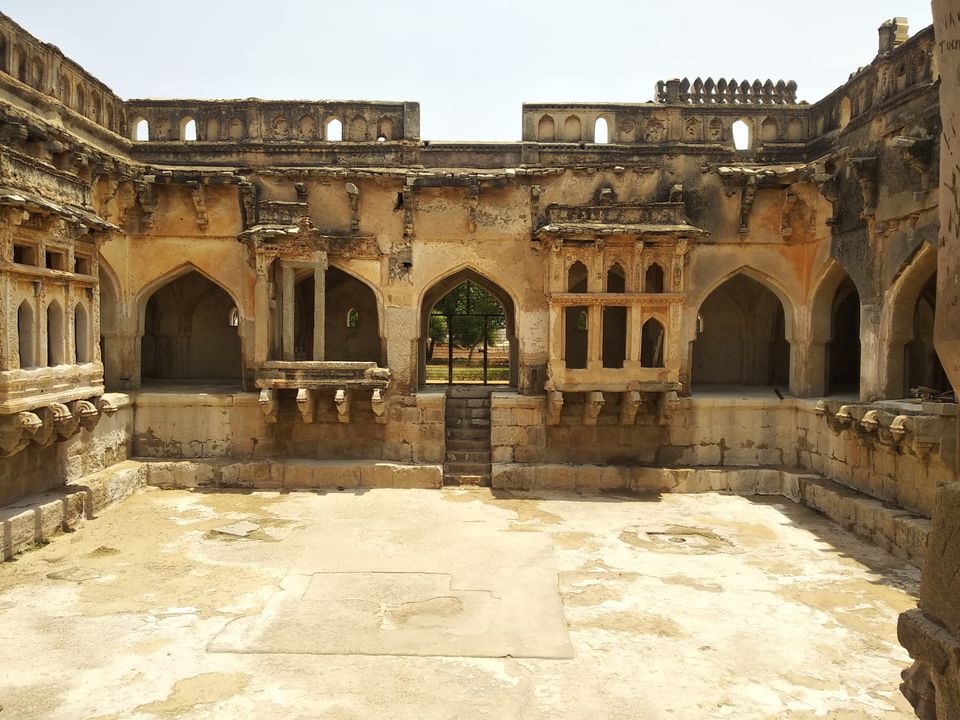 After having my lunch from Hospet, my next destination was the munirabad project area, the thungabadra dam. Munirabad is 13 km away from Hospet and it takes 30 minutes to reach there by road. I reached at the base entrance by 2:30 pm. A mini bus is placed at there for service, it carries the tourists from the base to the top of the dam. It takes around 15 minutes. As I entered the bus, it climbs up to the hills where your eyes could fill with beautiful sceneries of the dam and it's garden. The bus first stops at the top of the hill, where an aerial view of the dam is possible. A view point is near to the tip of the hill, evening time is best to stand here and watch the beauty.
Spending half an hour there, I departed the bus again to visit the dam face to face. The next stop was on the entrance of the dam. And from there an evening walk to the gardens of thungabadra. By 4pm I had a walk along side the dam and down to the gardens. The garden have lots of water fountains as it was a tourist attractive area. By 7pm a programm based on the light, music and water "the musical water dance" is the most attractive session in here. Adjacent to it situates an aquarium. By 8pm all the programme were over and the garden was to be shut down. As I reach back in Hospet, I had my dinner and fall asleep, keeping in mind that I have to explore more wonders on the next day.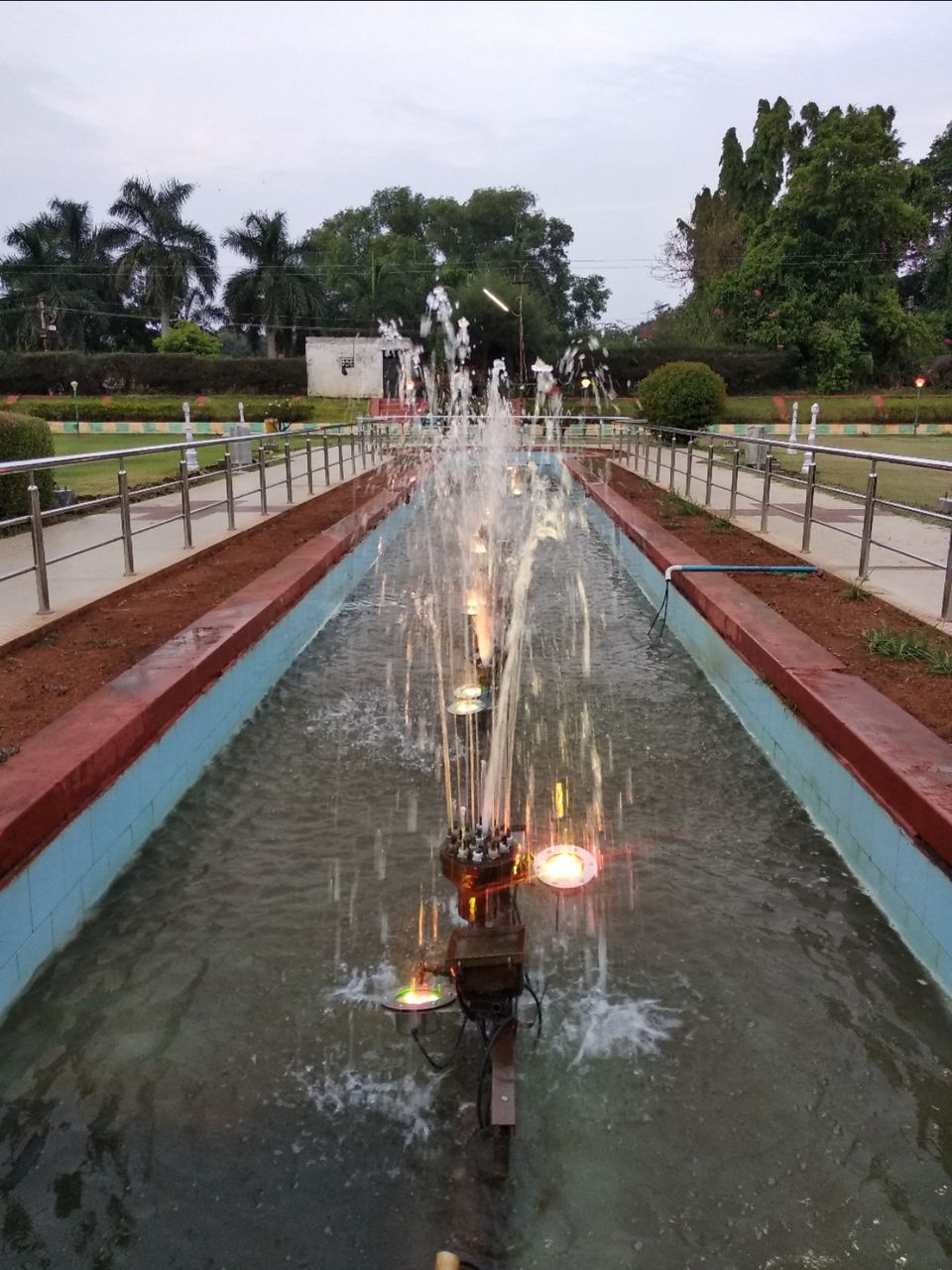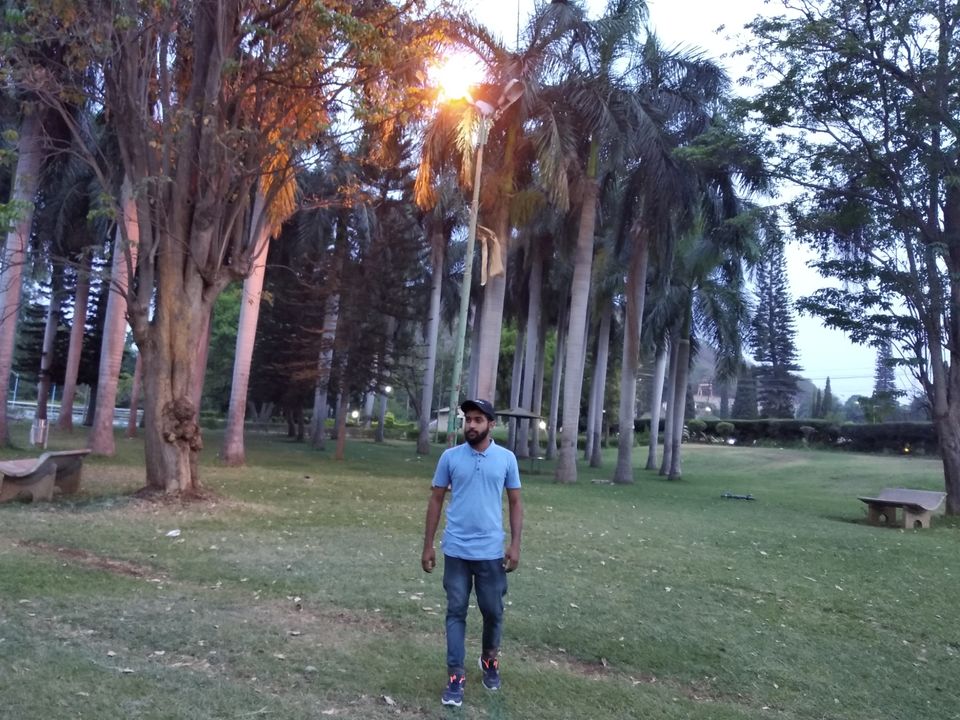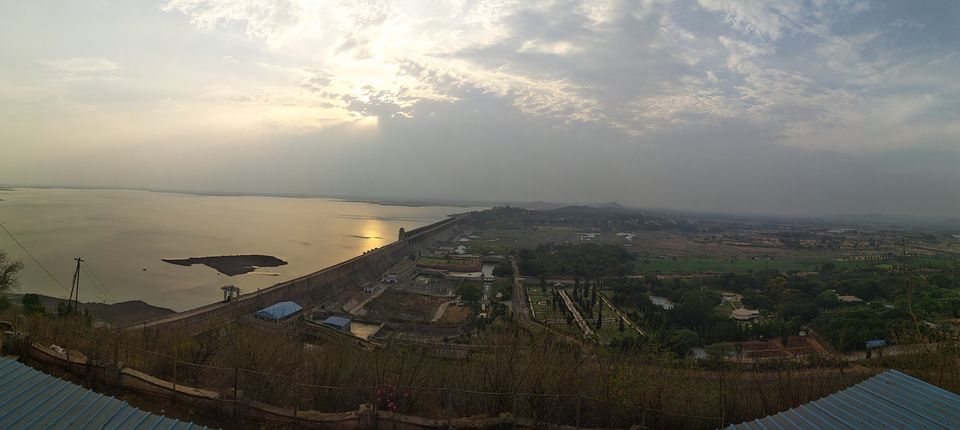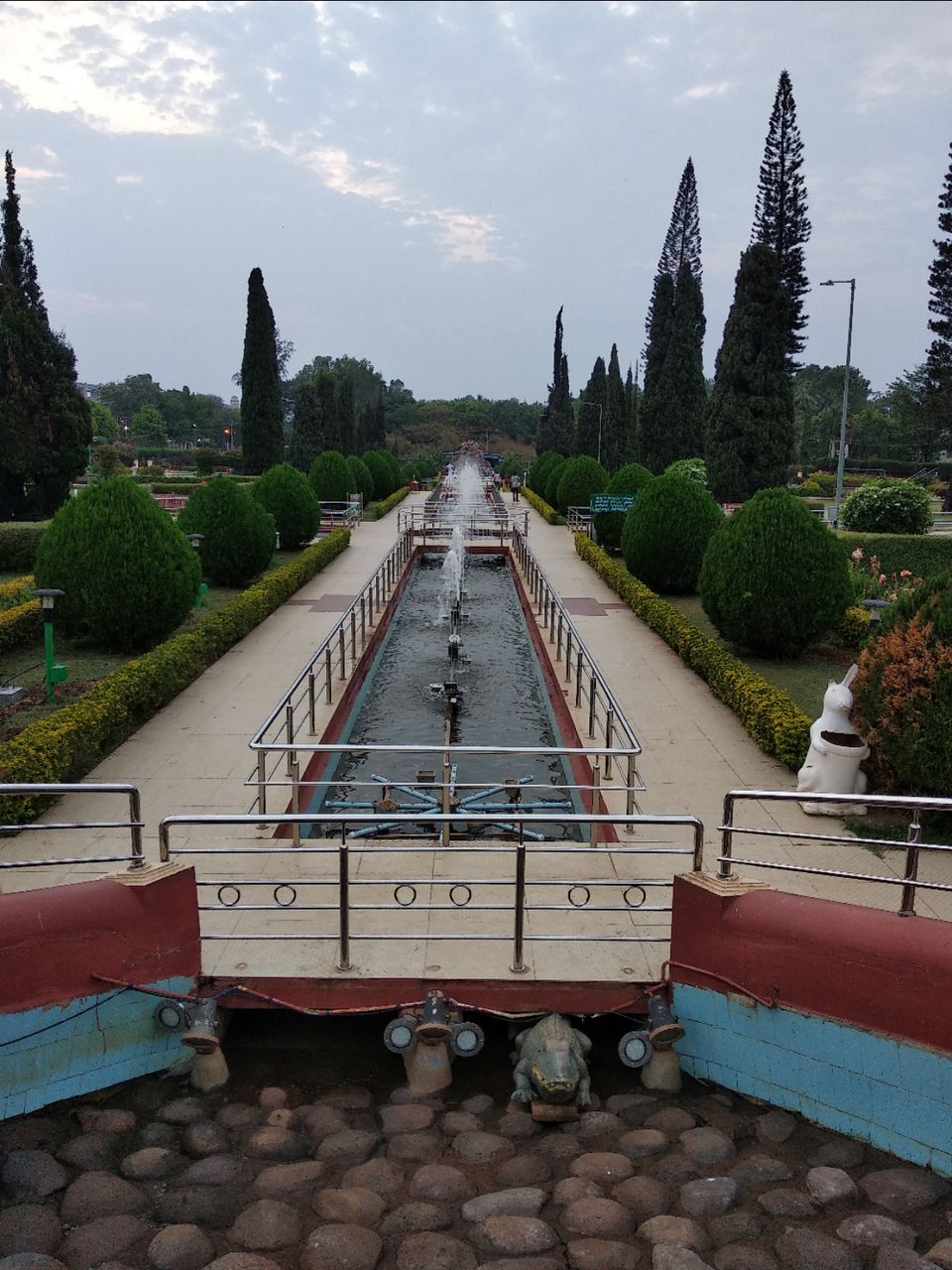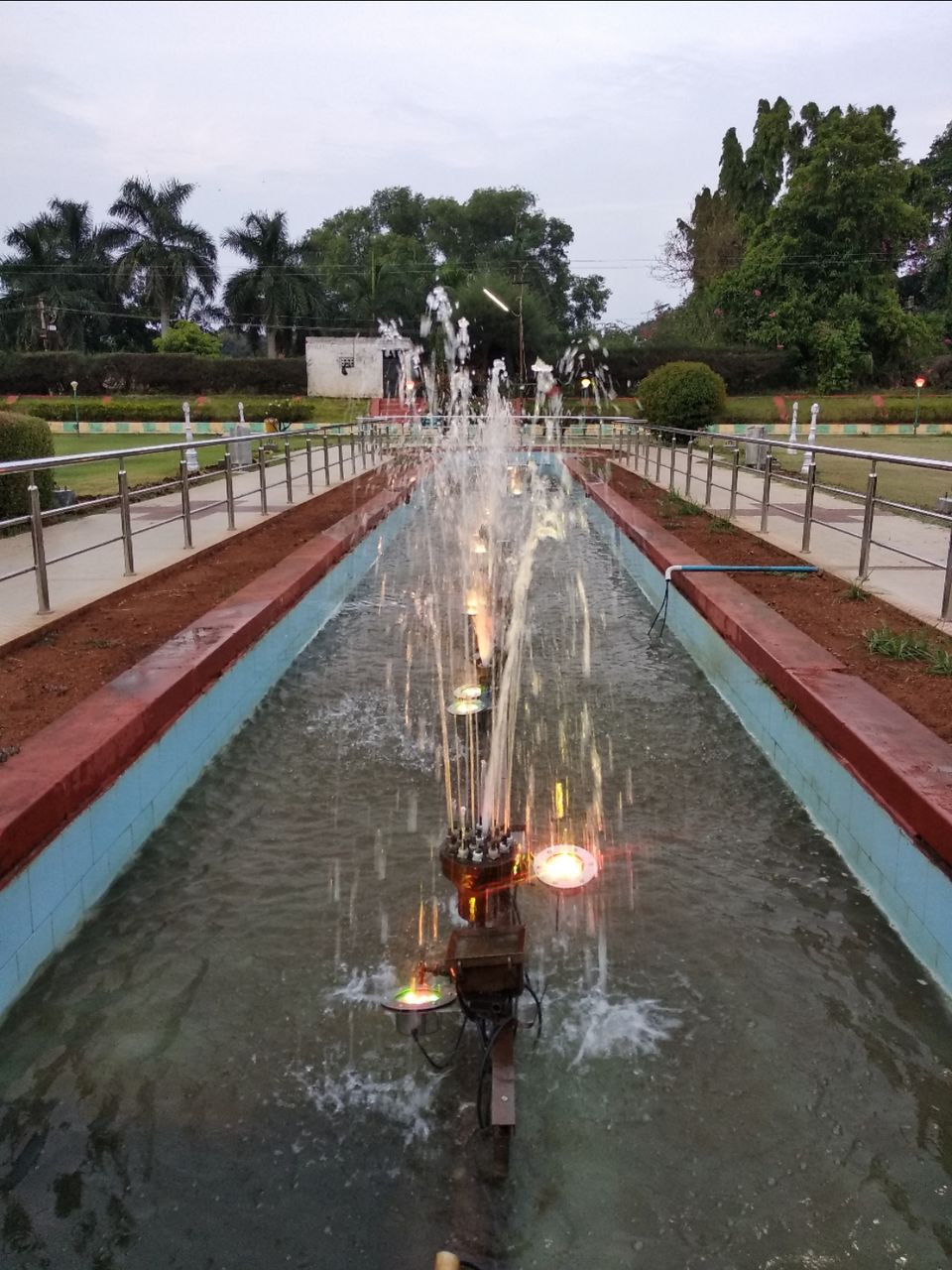 Badami is 130 km away from hospet and it takes around 3 hours to reach by road. I start the day by 6am and had my breakfast by 7am and went to Badami. I reached at Badami by 10am. Badami is an ancient rock cave cut temple which is believed to be built in 6th century. It's a sandstone rock structure, and it's carved to inside and marvelous sculptures were carved on those walls and pillars. I wondered how the ancient people managed to build these gorgeous temples without any technology developed during those days.
It's takes around 2 hours to explore all these structures and by 12pm i went back to my taxi and head to the next spot Pattadakkal.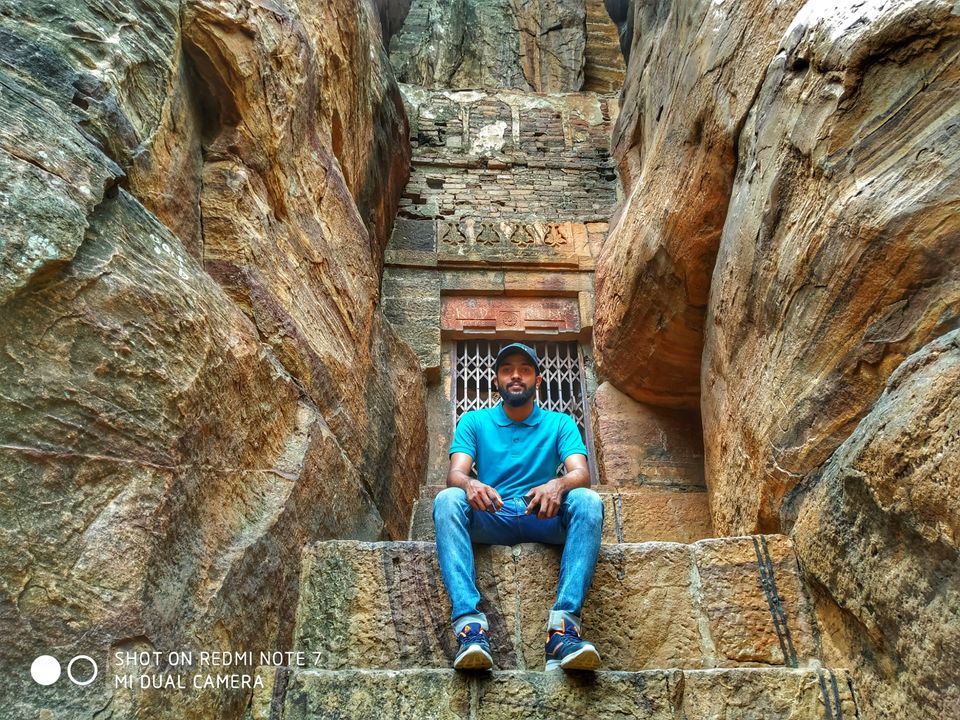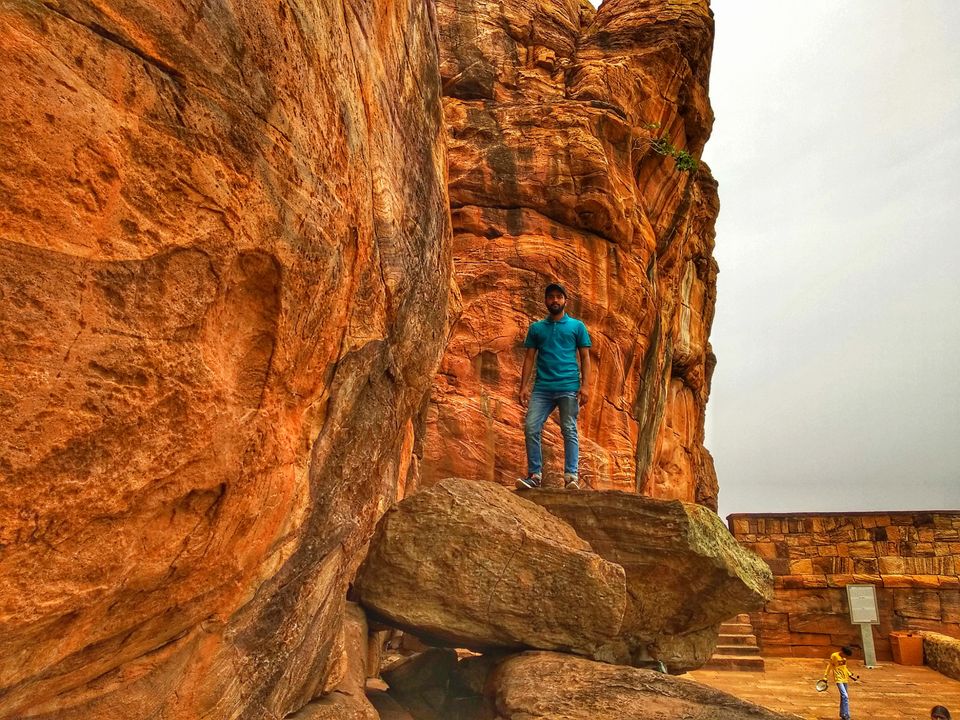 Pattadakkal is 21km away from Badami, and it takes 30 minutes to teach by road. I reached Pattadakkal by 1pm, and I had my lunch from a near by hotel, and by 2pm I begin to explore Pattadakkal. Pattadakkal is an ancient temple complex built for the worship of Hindu and Jain religions.
Pattadakkal is an architectural wonder which was built in 697-797 CE. I spent almost 1 hour in exploring pattadakkal and moved to the next spot Aihole.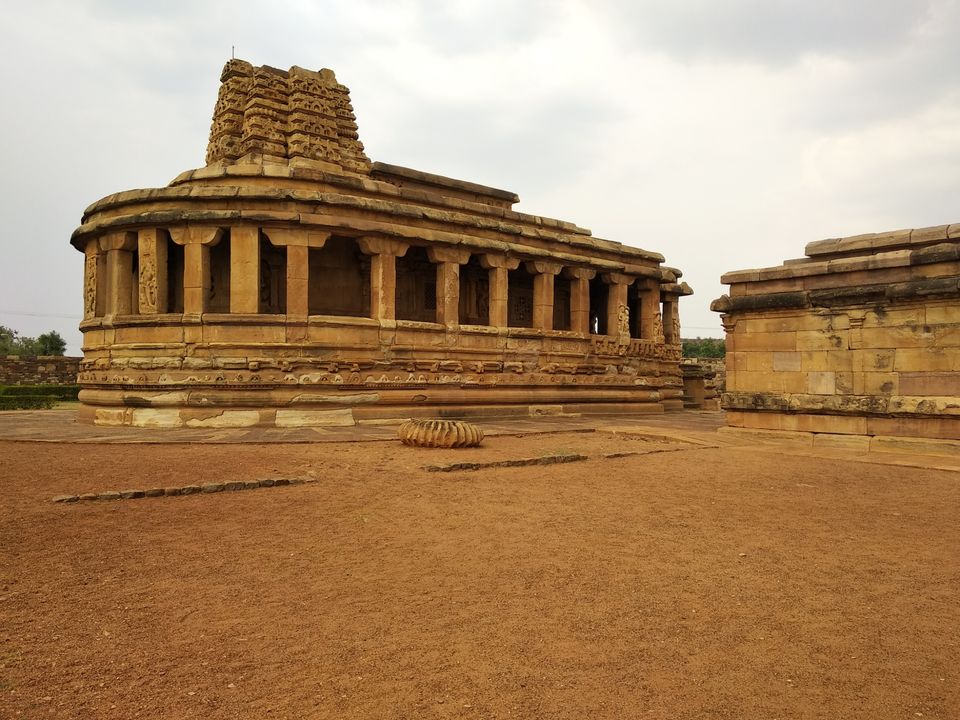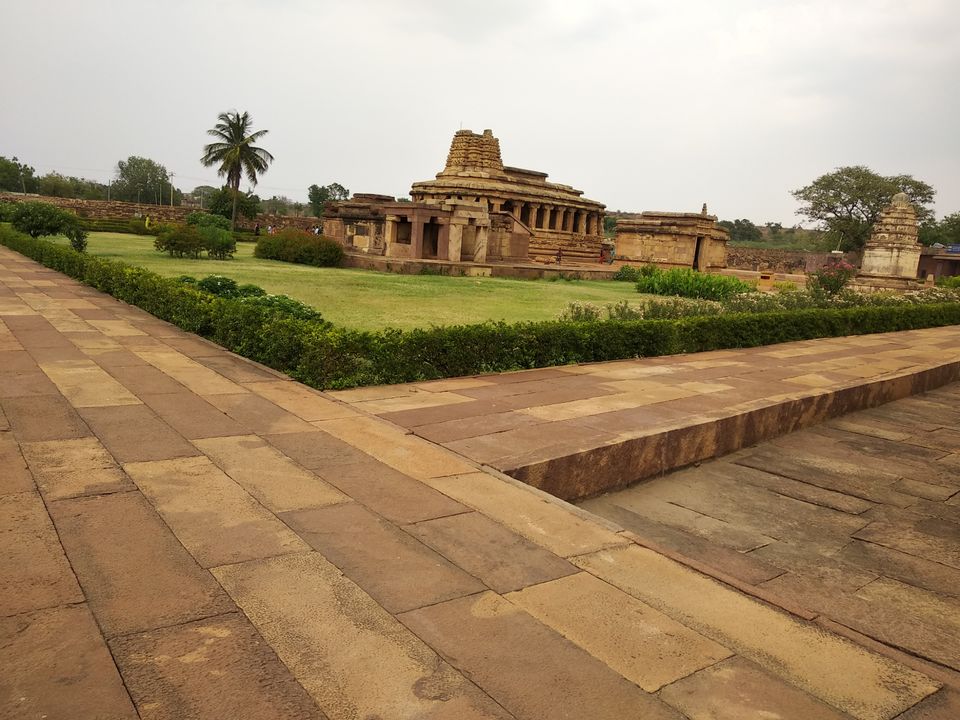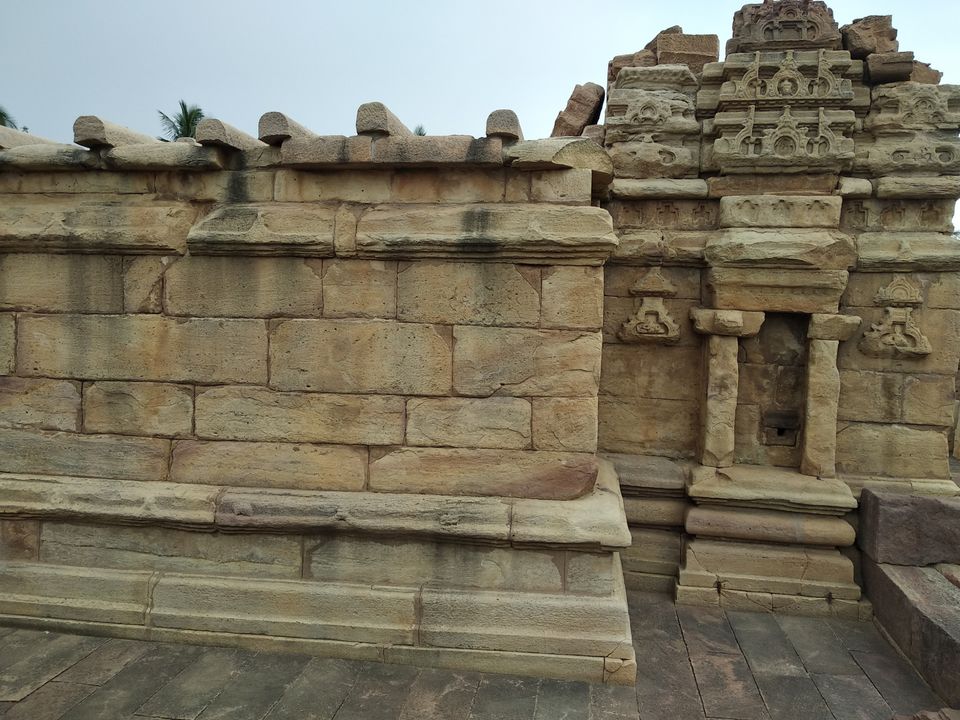 Aihole is 8km away from pattadakkal and it takes around 20 minutes to reach by road. I reached Aihole by 4pm and by seeing it's architectural structure and the way it is built your mind will fill up with doubts and curiosity to know more about the ancient architecture.
Aihole is an ancient temple which is believed to be built in 6th century and worships Hindu , Jain and Buddhist religions.
It had a great cultural significance during the time of Chalukya dynaysty, Kings were crowned in those temples of Aihole.
It takes around 2 hours to explore Aihole, and by 6:30pm I wind up my today's exploration and went back to Hospet. With a great dinner with South India meals, I end my day with a good sleep.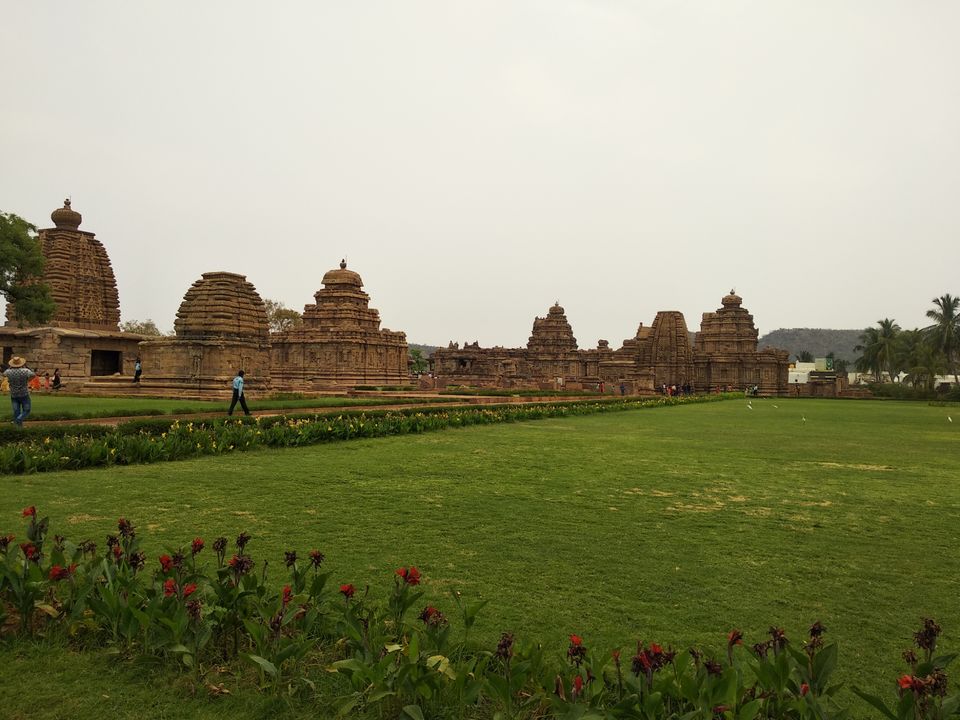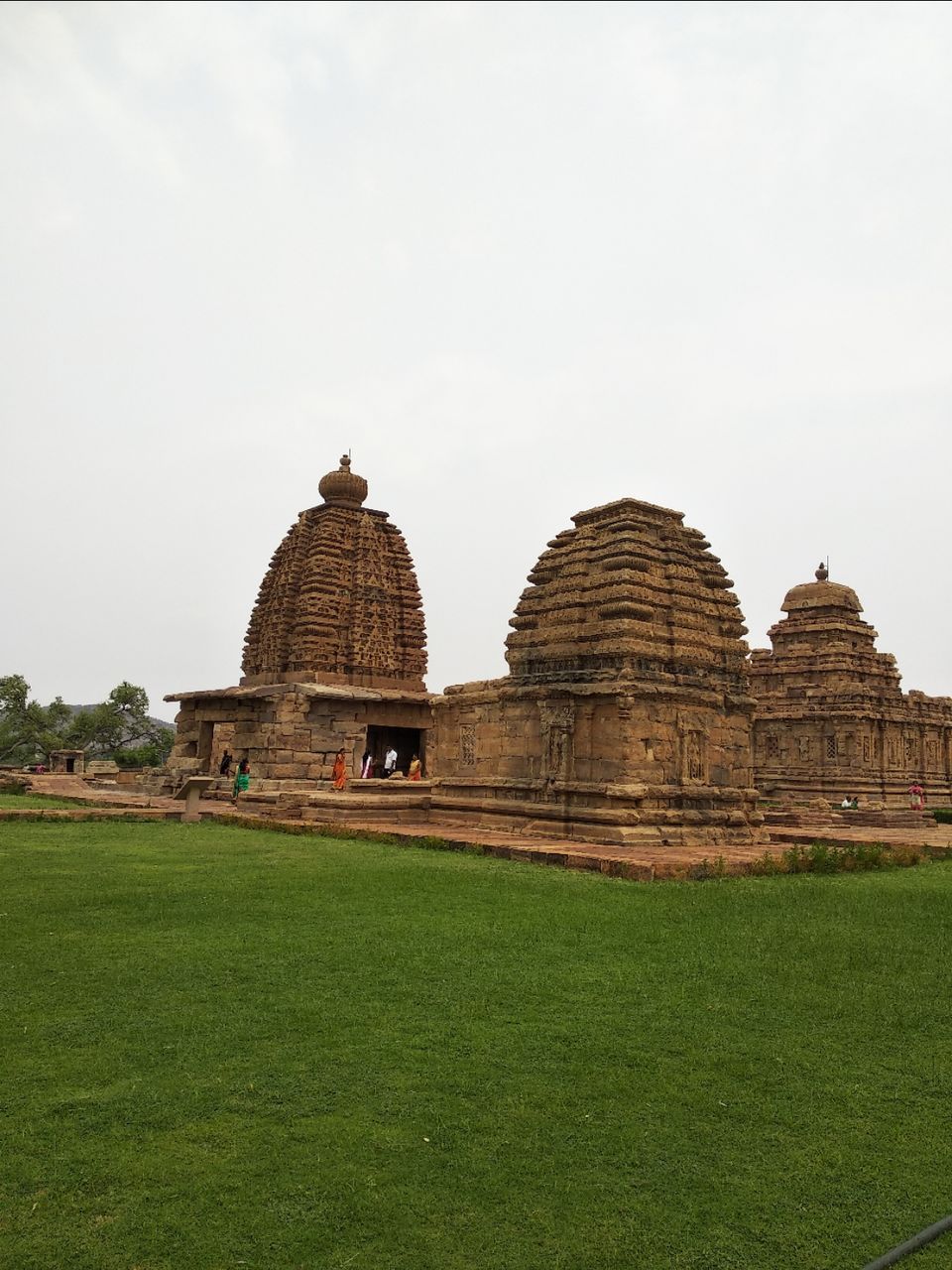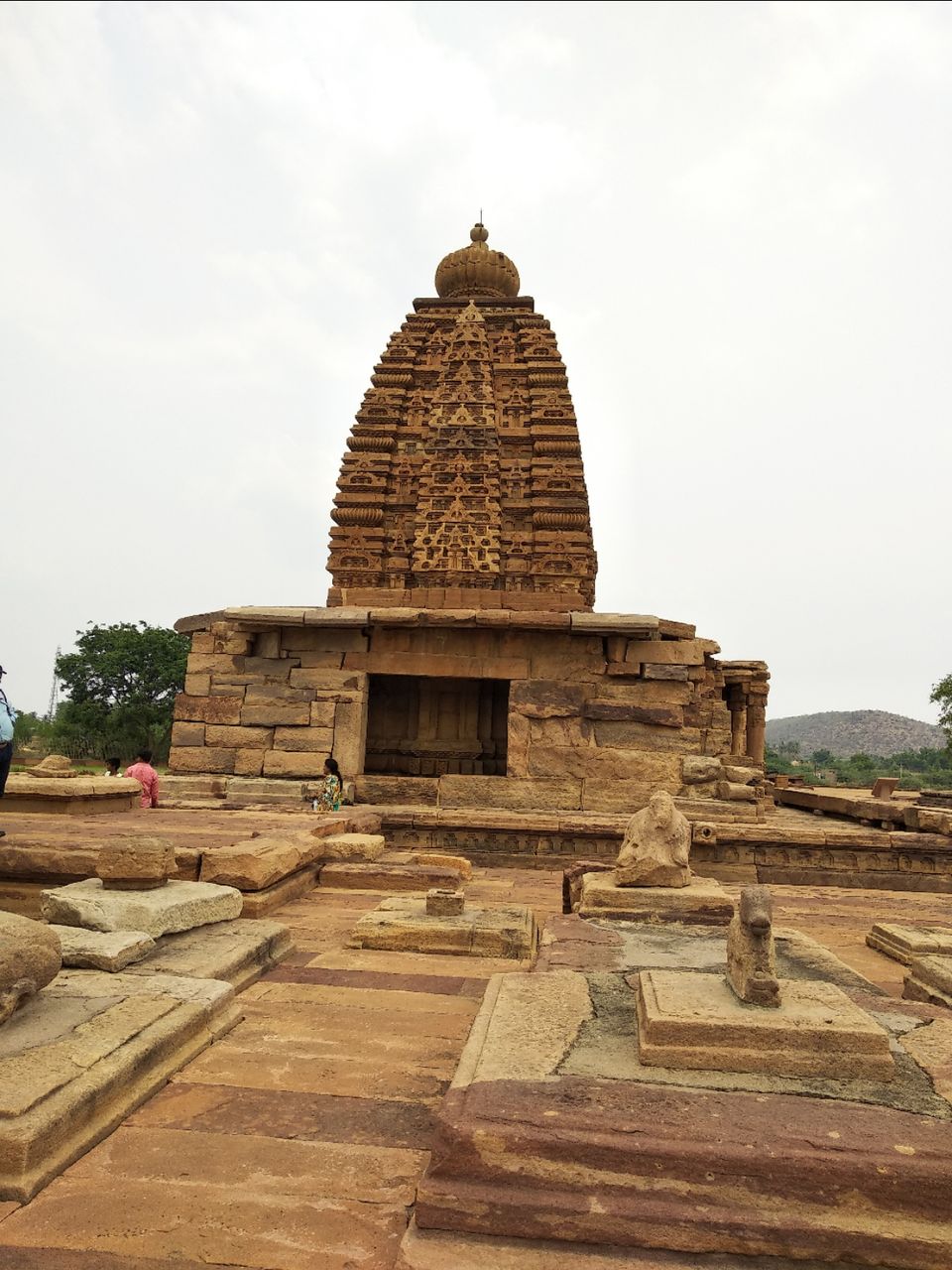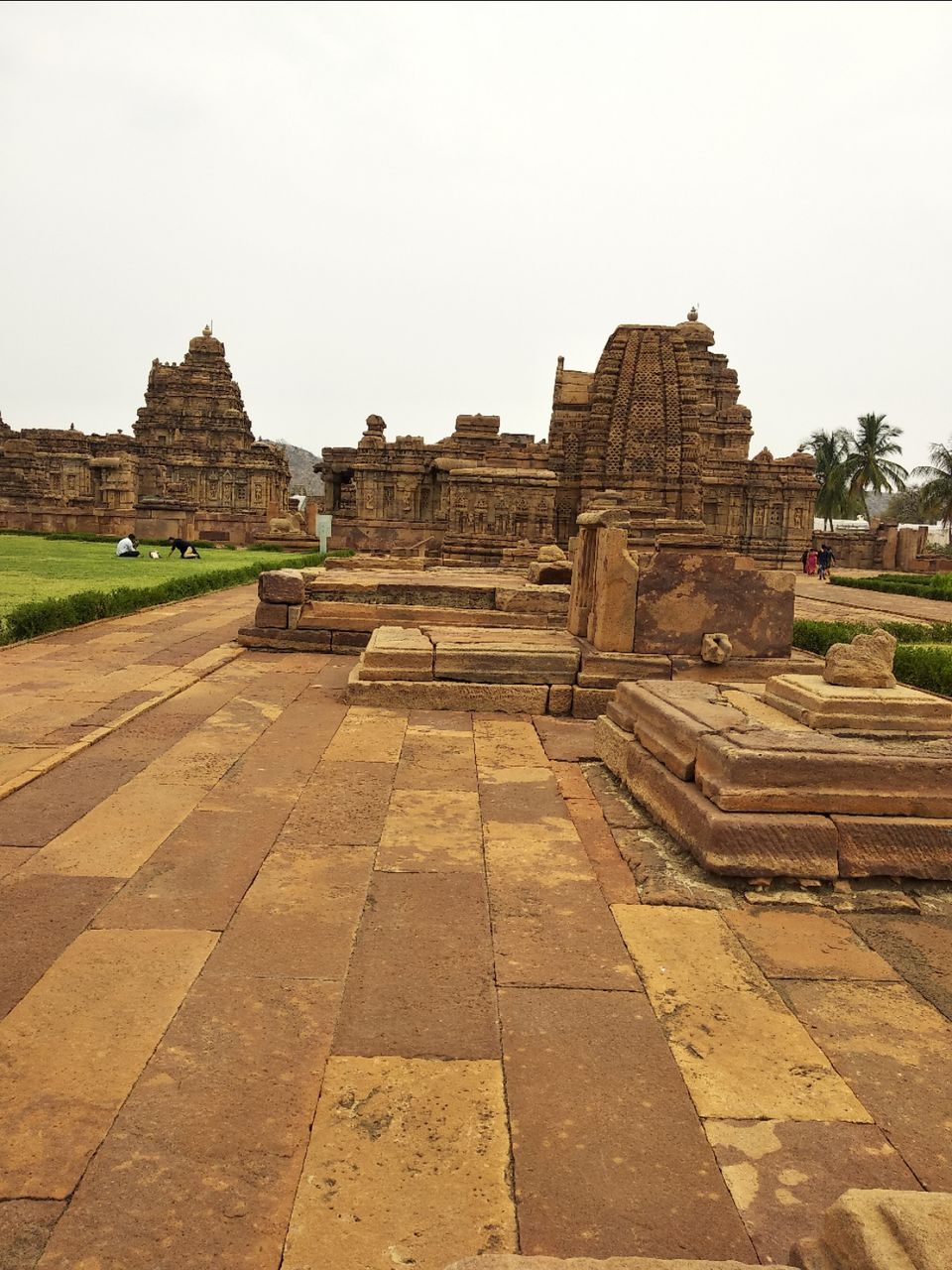 The last day in Hampi, I've got only time upto 1:30pm to explore today, because my flight back to Kannur is at 5:30pm from Hubli airport.
So I start the day by 5am, and after my breakfast by 6:30am I went to the other part of Hampi which I have left to explore. By 7am I reached at the Hemakutta Hills. It's beautiful in the evening for the sunset view. As I reached there by 7am, there was a little cold around here. The best attraction in here is the statue of lord Ganesha which is built by cutting and carving a single giant rock.
Adjacent to the Hemakutta Hills situates the famous temple in Hampi, The Virupaksha temple which was built around 740 - 745 CE. It's the oldest temple temple in Hampi. A walk along side of the ancient market structures near the temple will give a throwback to the ancient trade and market systems.
After visiting the Virupaksha temple, I moved to a nearby spot which is known as the Achutacharya temple, another oldest temple in Hampi
All these architectural wonders are iconic structures which will give a life time experience about the ancient life of South Indian people under the kingdoms.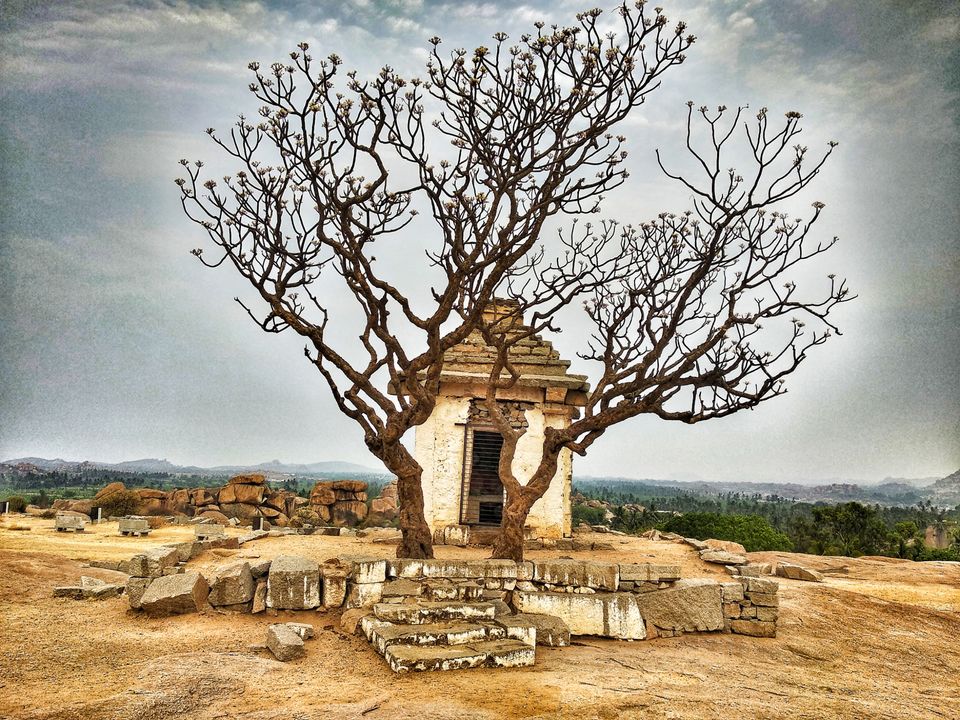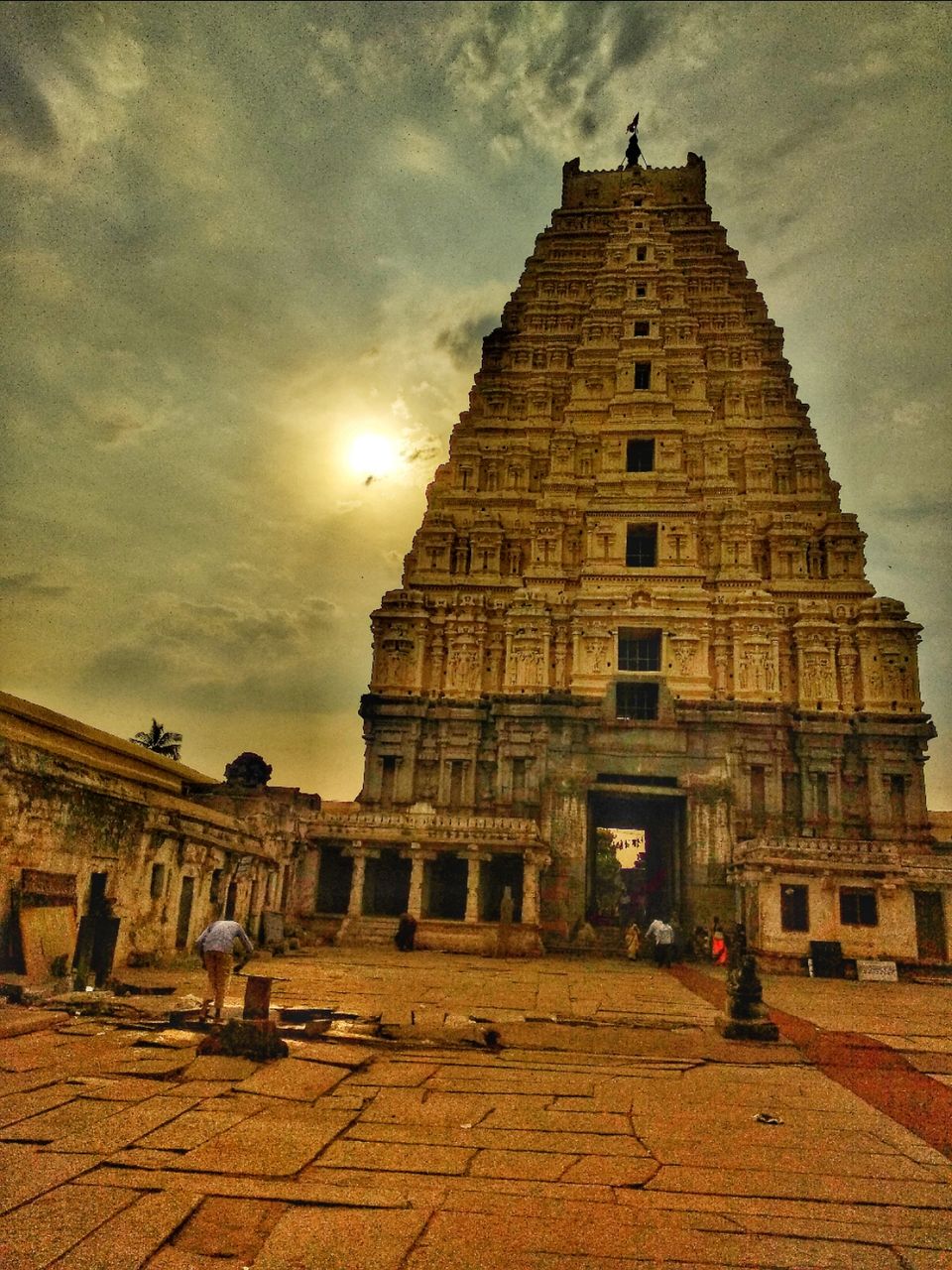 Finally it's over, my exploration in Hampi has come to an end by 1:30pm , and after my lunch I head back to Hubli to catch my flight back to Kannur international airport.
By 6pm I boarded the flight and it took off over the vast land. Once more I glanced out through the window and wondered how our ancestors managed to build and maintain such a vast empire for hundreds of centuries with prosperity and wealth.