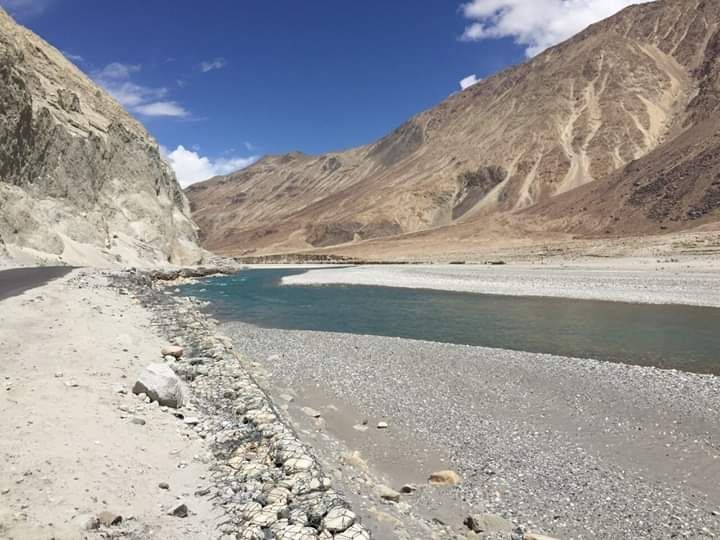 I was travelling with my mom, massi and our family friends. We reached Leh city in the morning and we knew that we needed to stay indoors for a day or two to get acclimatized to the weather and temperature there. We understood its intensity of  importance the hard way! We being travel enthusiasts thought why to waste a day or two in this beautiful city by sitting in our rooms. So after lunch we went out to a nearby temple which required us to climb 3 to 4 flights of stairs. After climbing it swiftly as we were curious to explore the new place, we were a bit out of breath. We sat there for a while, took in the air then understood the importance of acclimatization. Being hydrated is as important as acclimatization there. After spending a good hour and a half outdoors we went back to our accomodation had dinner and called it a night.
On the second day of our trip we were ready early and headed out to check out the Hall of Fame and Zorawar fort.
On the second day of our trip we were ready early and headed out to check out the Hall of Fame and Zorawar fort. The hall of fame was built in memory of the brave soldiers who lost their lives fighting for India at the Indo- Pakistan war. It is now maintained by the Indian Army.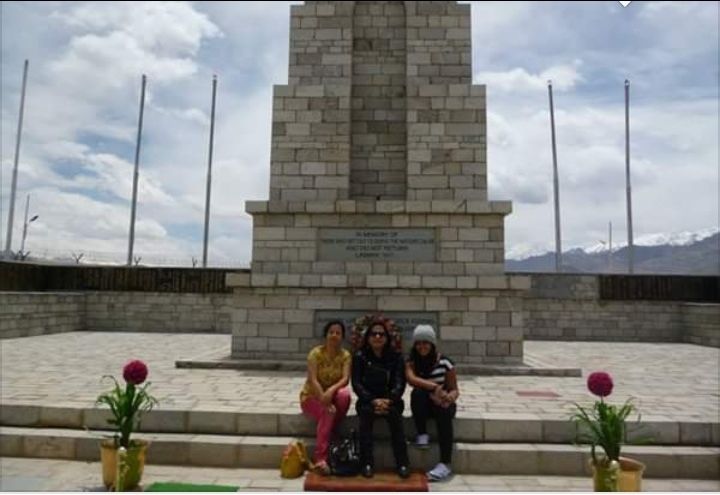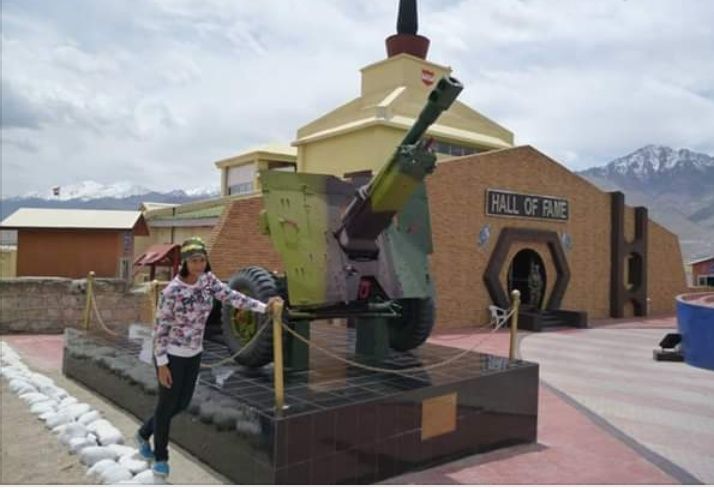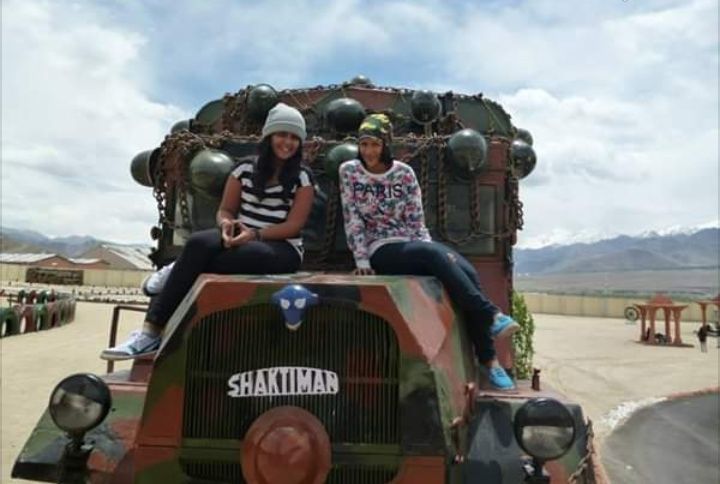 Zorawar fort is located at the edge of the mountain range with the view of Leh city. The fort was named after the late Zorawar Singh, who was the Conqueror of Ladakh. It's structure is made from a local types of clay, sun - dried bricks, stones and wooden frame all around the edges. The fort is declared as one of the national monuments in India by Archaeological Sites & Remains Act 1958.
On the third day we decided to cover alot of places in and around Leh. So we first visited Hemis Monastery.
On the third day we decided to cover alot of places in and around Leh. So we first visited Hemis Monastery & Museum. It is the most popular monasteries & tourist attraction in Ladakh. It is situated apporximately 45 kms from Leh city & is on the bank of River Indus. It is always so peaceful & blissful visiting monasteries. There is Hemis museum right opposite of the monastery which depicts their culture. There is a cafe right besides it where we they serve hot delicious food, we had our lunch there then headed to our next destination.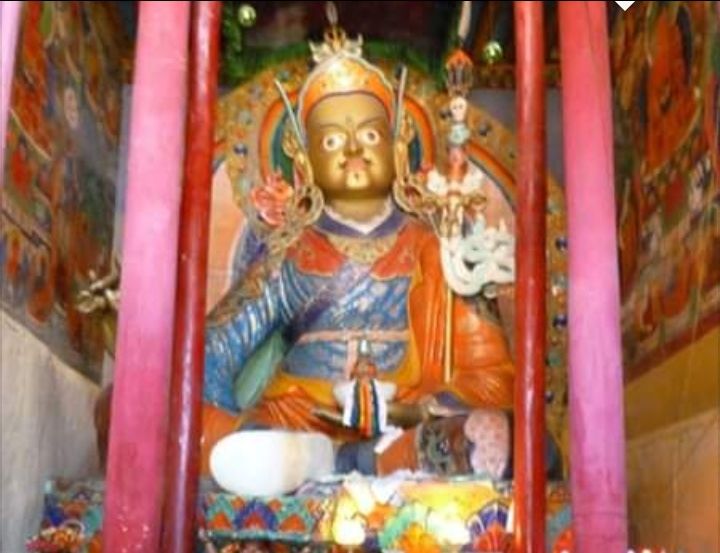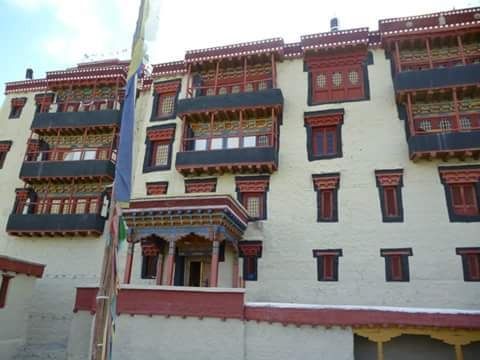 Gurudwara was constructed in the memory of Guru Nanak. It is truly beautiful and a place worth visiting. One will definately come out of it with great positive energy. The tea and halwa there is too delicious to miss it.
After visiting gurudwara which was not our plan actually but as it was on the way of magnetic hill, we decided to go there. The magnetic hill was one of the major highlights of our trips. The reason magnetic hill is famous that it pulls stationary vehicles uphill. Most of you'll reading this will not believe it until you experience it yourself. It is totally mesmerizing. There are alot of theories about it, some are superstitious, some are scientific, some are about optical illusion as well.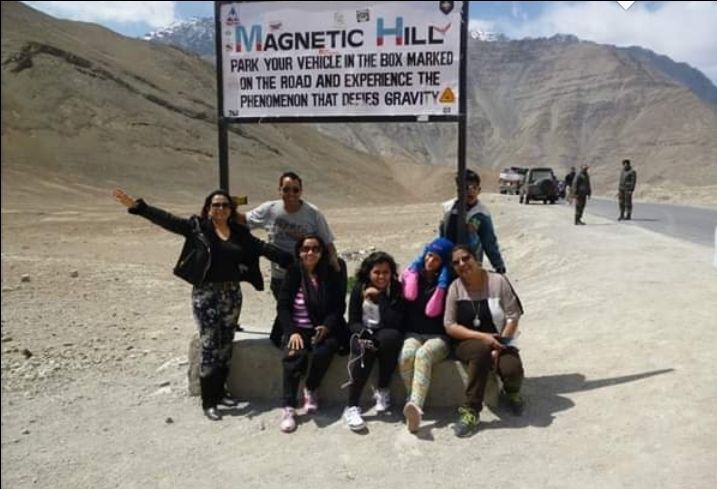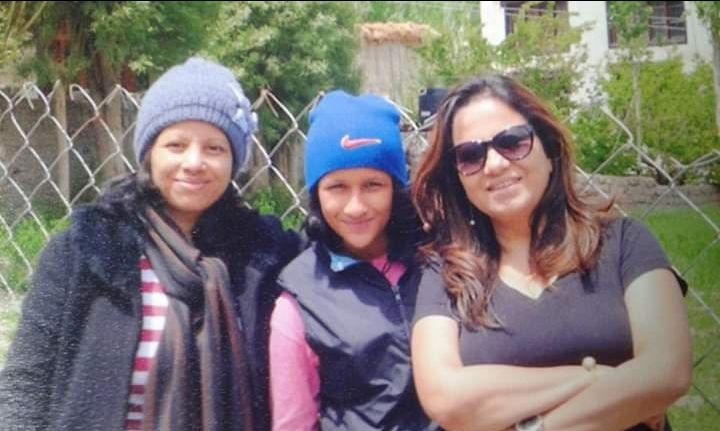 Then we continued our journey towards Sangam that is the place where the river Indus & Zanskar meet. The colours of two rivers can be distinctly seen at the confluence. We can just sit near its bank and relax.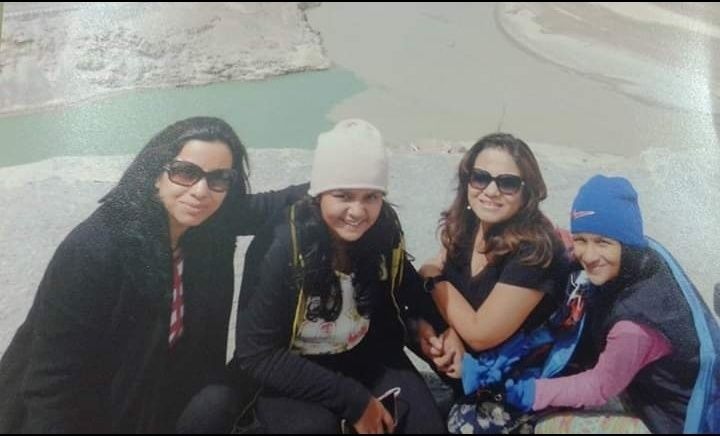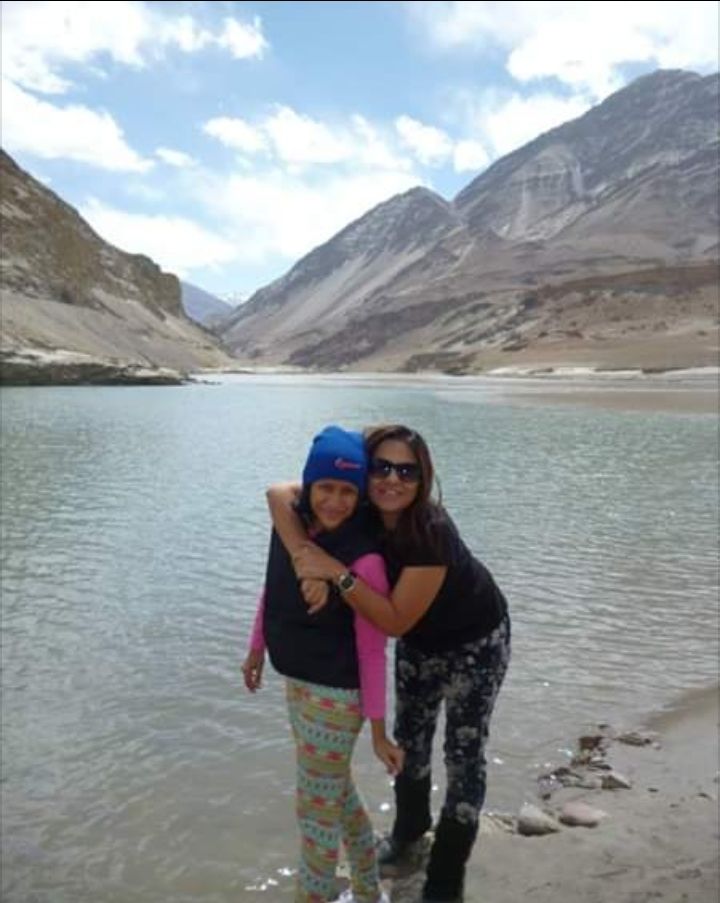 The next day our trip was to Alchi Village. It is located in the Khalsi tehsil on the back of Indus River. The drive till the village was the most scenic. As we entered the village the locals were so warm & welcomed us with ear to ear smiles. We then went to their tiny market where they were selling alot of local plus eco friendly stuff, some of which left us stunned as to how much we were harming the environment and how we could use substitute goods which were eco - friendly. After exploring the market for a bit we went to the monastery, as it closes at 3:30 pm. Alchi Monastery is situated on the lowland unlike other monasteries there. It was built according to the local tradition.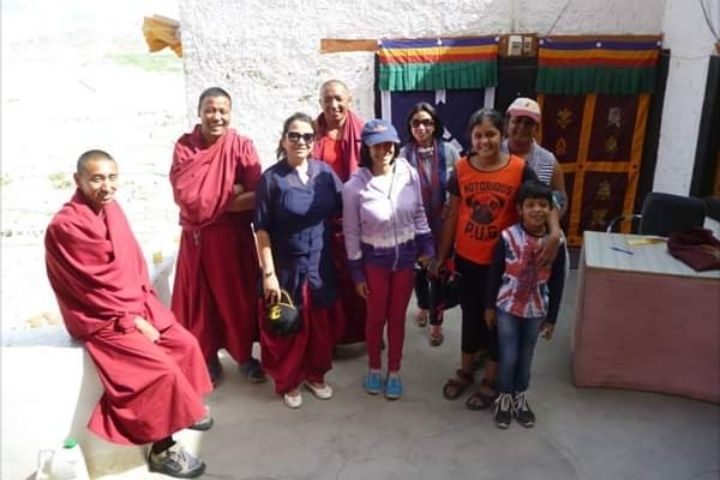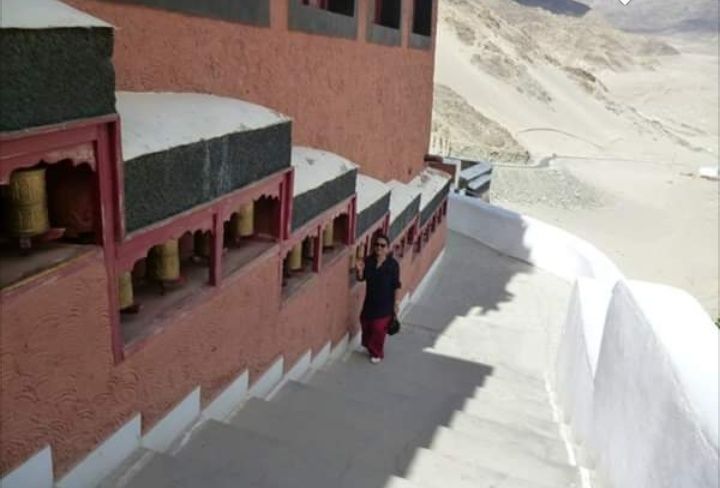 After having Lunch in Alchi, we visited Shanti stupa which is the Buddhist Temple in Leh. It was built by Japanese Buddhist Bikshu. It is one of the most magnificent structures I've ever seen. The view from there is absolute gorgeous.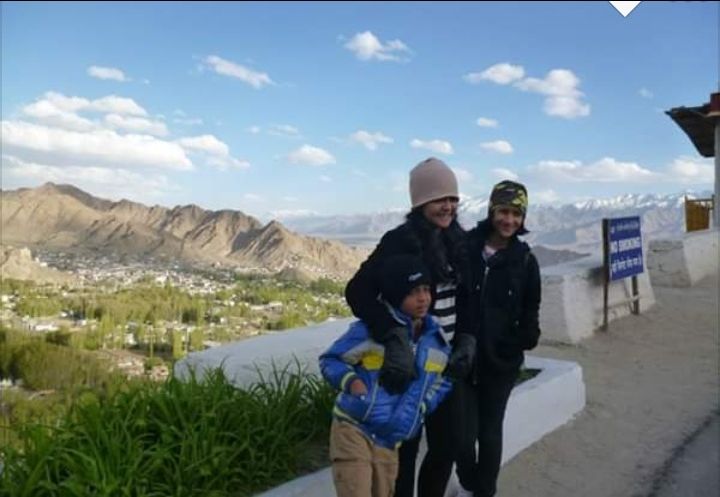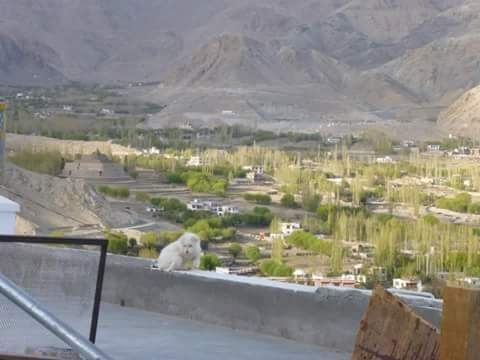 We also visited the Druk Padma Karpo School which is popularly known as the Rancho's School after the release of the movie '3 Idiots'. We could not go inside the school I think because it was a working day, but we went to the souvenir store and the Cafe besides it. There is information about how the school started, achievements of the students studying there and also few interesting facts.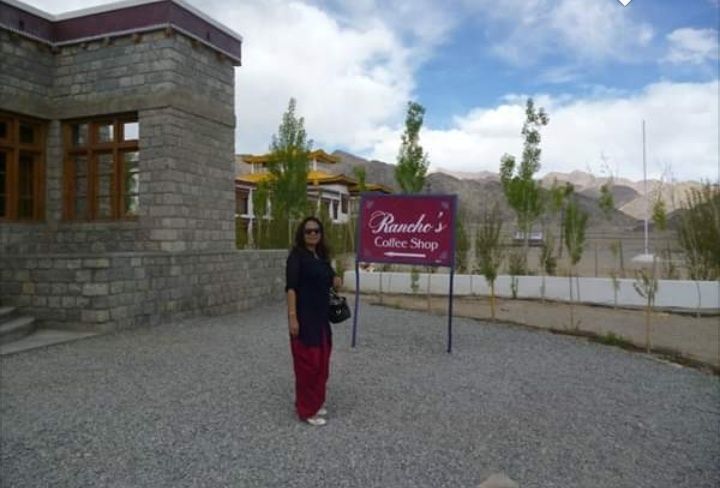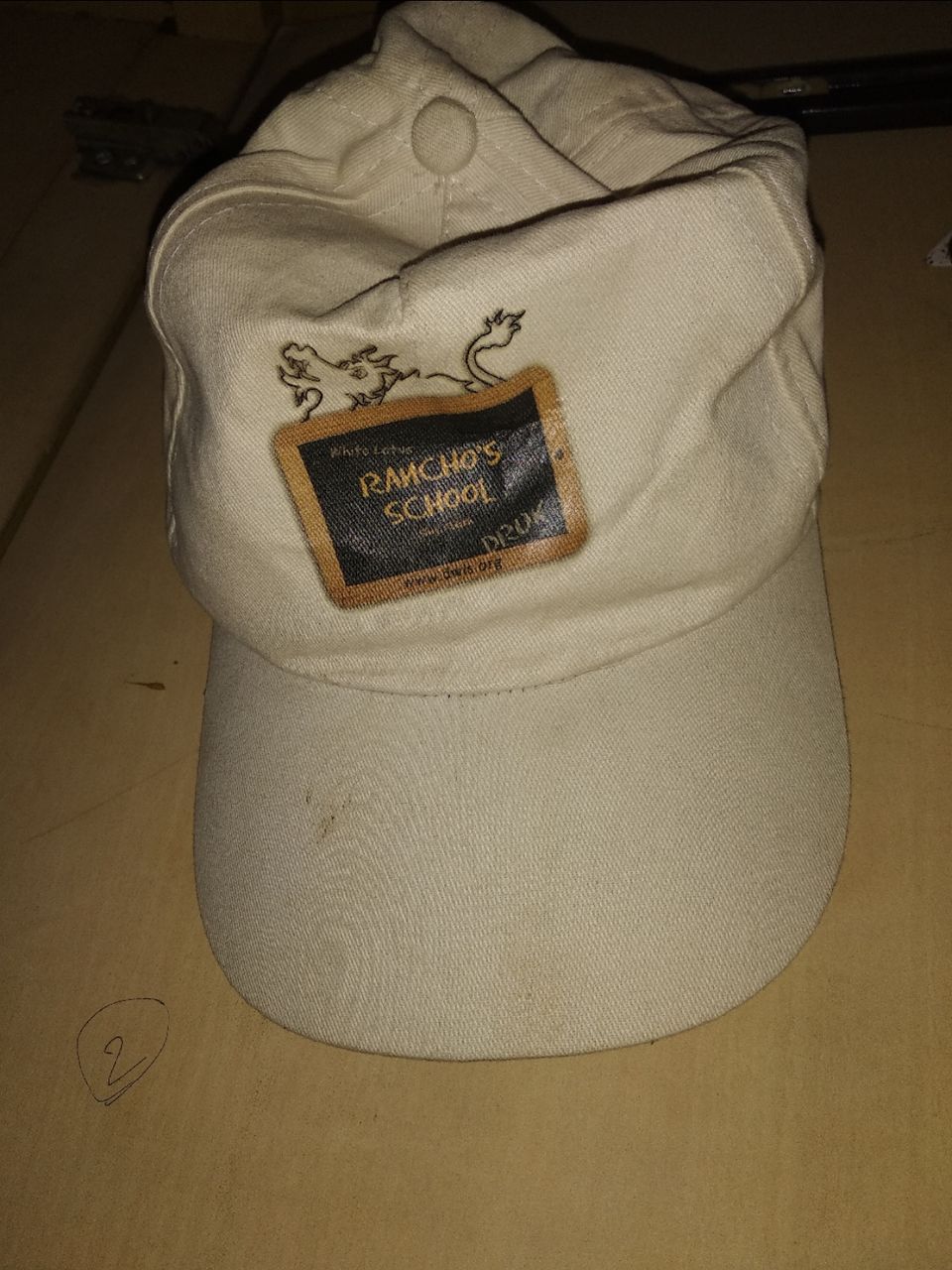 After that we went back to our accomodation and slept off, it was a tiring day in a good way and also we had many more adventures upcoming on our trip.