Episode 4 of the Spiti Valley Road trip covers my journey from Tabo to Kaza. The morning started with exploring the amazing 1000+ years old Tabo Monastery and then exploring Dhankar Village, a small 2kms trek to Dhankar Lake and then entering to the Kaza town & celebrating the evening in Kaza.
1. Tabo Monastery:
Founded in 996 CE by Rinchen Zangpo~ the Great Translator, this Buddhist temple complex is the oldest continuously functional gompa in India. The Tabo monastery as of now has nine temples, four stupas, and few cave shrines.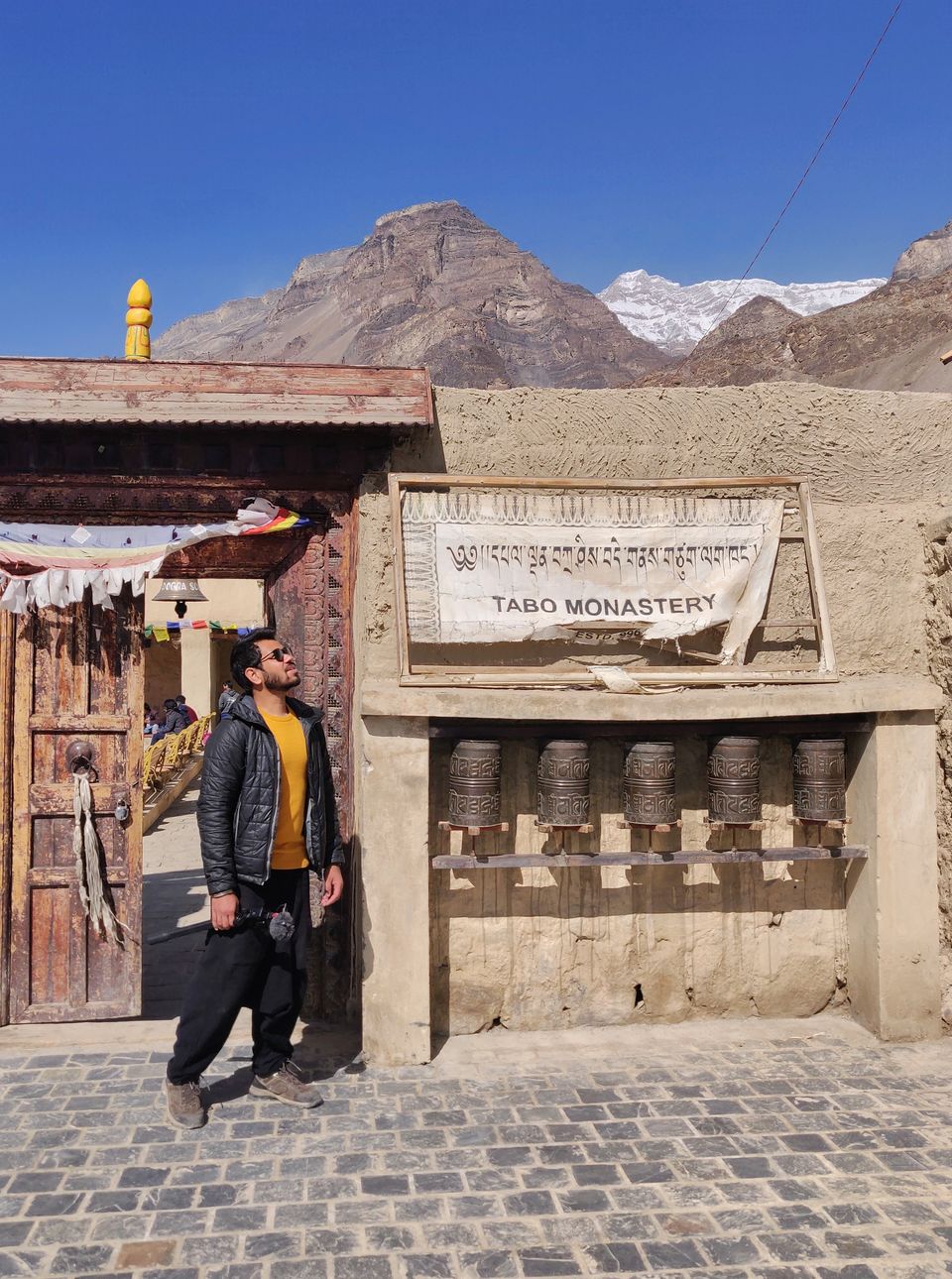 2. Dhankar Monastery:
This iconic monastery is said to be situated in the form of a lotus flower. Its petals are being formed by eight mountains surrounding it from different sides. Amidst these lotus shaped mountains, lies this small village Dhankar and the mountain named Lagphal Tashi Choling Gompa. All other mountains are abode to some Local Buddhist Gods.