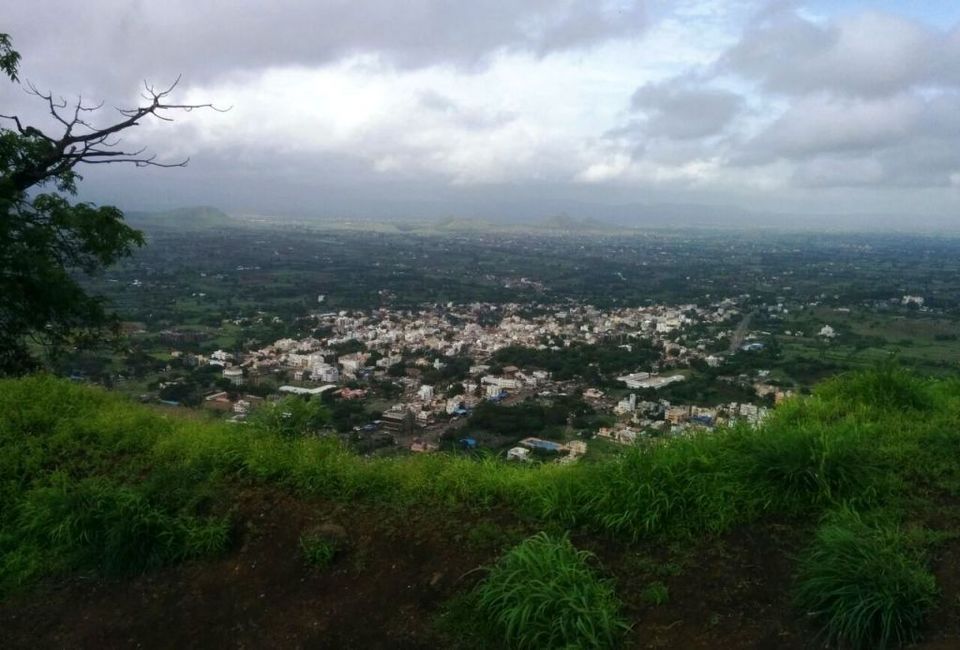 Malshej Ghat situated near the borders of Thane and Ahmednagar districts is close to 125 km both from Pune and Mumbai. It is a popular destination for trekkers, photographers, adventure seekers and obviously for people who want to spend their weekends away from the crowded cities. There are various trekking places in the Malshej Ghat region for all kind of people ranging from experienced trekkers to novice people like me.
Some of the popular trekking places in Malshej Ghat region are:
Harishchandragadh Fort Trek-> Trekking level- Difficult, Trekking duration - Mostly 2 day trek
Naneghat Trek->Trekking level - Medium, Trekking duration - ~3 hours climbing
Shivneri Fort Trek->Trekking level - Easy, Trekking duration - ~1 hour climbing
Kalu Waterfall Trek ->Trekking level - Easy, Trekking duration - ~2.5 hours from Savarne (Base Village). At Kalu waterfalls, waterfall rappelling activities are also arranged by various trek groups from Pune and Mumbai.
As the Malshej Ghat region is a must visit place during monsoon and we were not prepared for a trek, we decided to go on a road trip and sightseeing tour.
Our road trip -> Pune - Malshejghat Ghat - Naneghat - Shivneri fort - Pune
Pune to Malshej Ghat road journey
If you want to avoid traffic on road and crowd at tourist places, start early morning. We rented a car from ORIX - MYCHOIZE and started at 7:30 AM from Pimple Saudagar (Pune). The drive on Pune- Nashik highway was smooth but once we crossed Shivneri Fort area, the view was breathtaking. It was drizzling and I opened the car window to enjoy the rains and the perfect weather.
Food options - Even though we saw various restaurants that offered traditional Maharashtrian food like Mutton+ Bhakri (a round flat unleavened bread), Chicken+ bhakri or Vegetarian thalis, none of the restaurants looked hygienic from outside and hence we decided not to have food on the way to Malshej Ghat.
Malshej Ghat
Malshej Ghat is adorned by various cascading waterfalls and water springs making it a must visit destination during monsoons. It was sheer joy to walk through the waterfalls at Malshej Ghat. Due to the cold breeze, the water kept splashing on us. The drizzle, mists and fog added to the extraordinary charm of this place.
Food options -You will get roasted corn (bhutta), tea, maggi, bread omelet at the waterfalls. It was fun to have a roasted corn and hot tea after getting drenched in the waterfall. Nothing can beat the taste of warm roasted corn topped with salt and chilly powder. I did not like the tea as there was no ginger and cardamom added in it. MTDC Resort is also a popular place for lunch here but we did not visit the place as it was crowded.Malshej Ghat Waterfalls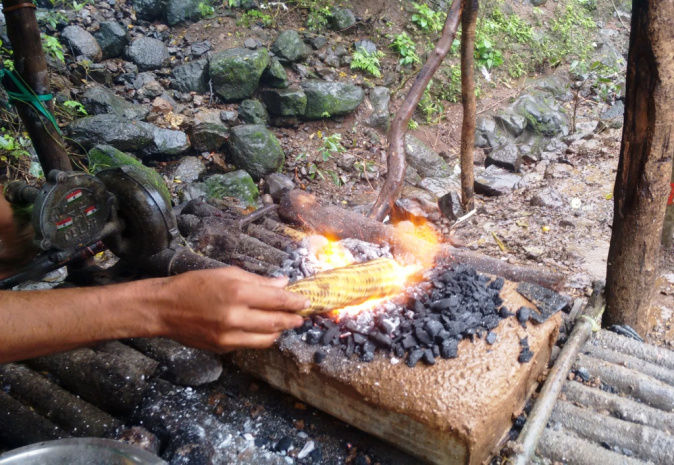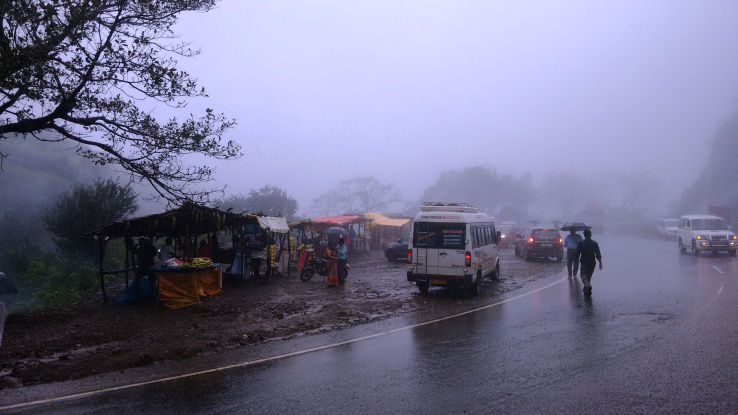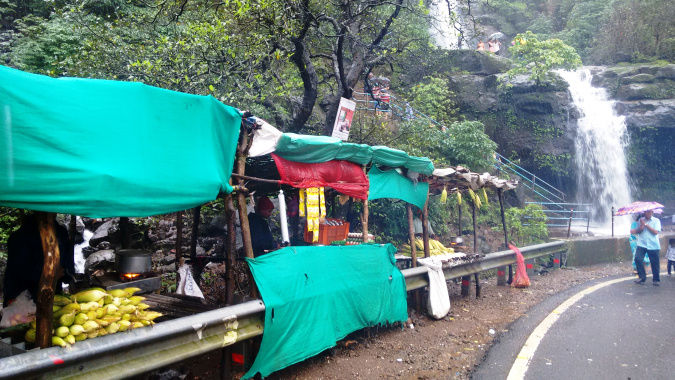 Malshej Ghat to Naneghat road journey
We followed the road on Google maps - took a right turn from Ahmednagar- Kalyan road. Some of the villages on the way were Bagadwadi, Khandichiwadi, Hirdi. The roads were bumpy and it look 80 minutes to travel ~30 km distance but the drive was scenic. We saw farmers working in their farms on a rainy Sunday morning and children playing outside the house.
Food options -Naneghat Valley Heritage Resort which is on the way to Naneghat caves (1 km from the caves) offers some breakfast options. Even though it was lunch time when we reached this place, only onion pakora (kanda bhaji), bread omelet and tea was available. The food was hot when it arrived. Onion pakora was crispy and spicy. It satisfied our hunger.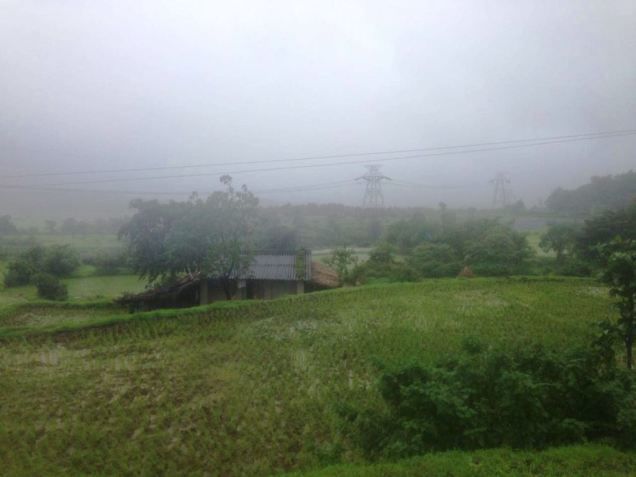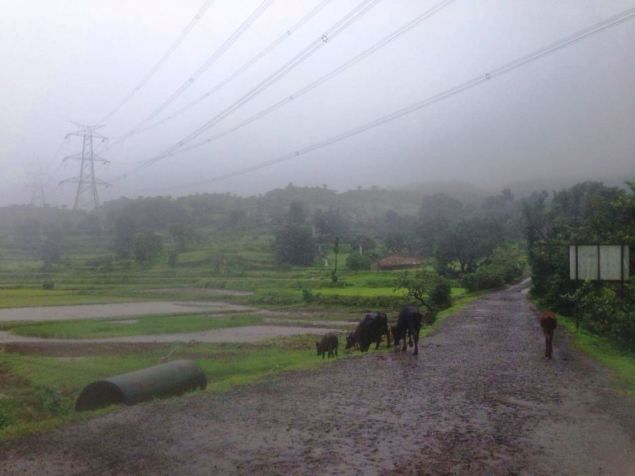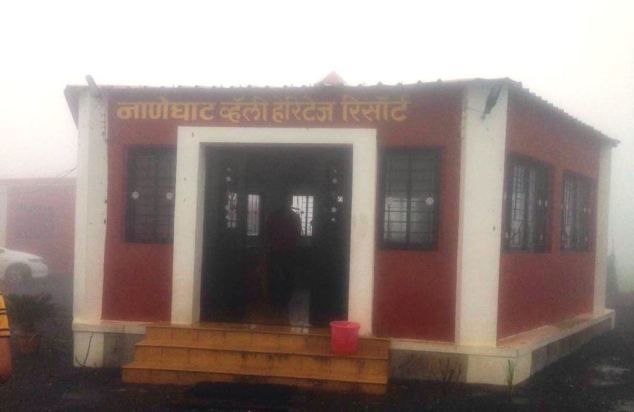 Naneghat
After having food at Naneghat Valley Heritage Resort, we drove to Naneghat caves. Naneghat is a great place for trekking during rains. The front side of the ghat is a long trek (~3 hours of walking and climbing) whereas the rear side allows cars to reach the caves directly. We went from the rear side directly to the caves. Even though the weather was good, this place was very crowded. Many drunken groups were creating a scene making it difficult to enjoy the place. We left the place within half hour.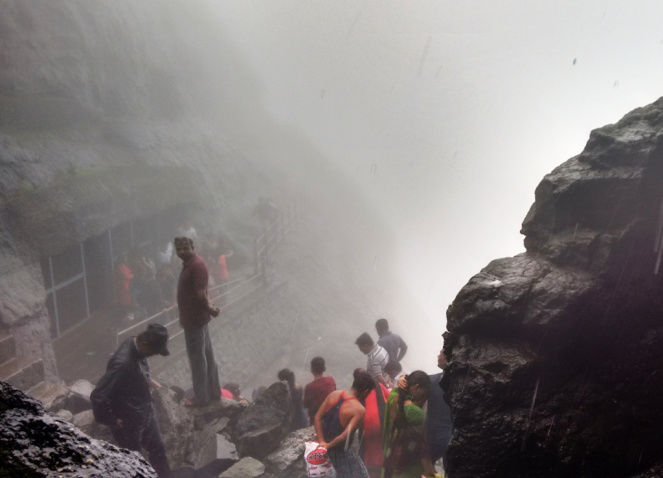 Shivneri Fort
From Naneghat we went straight to the foothills of the Shivneri fort. We climbed what felt like never ending stairs and crossed the 7 doors of the fort to reach the top. We saw the Shivai temple, Ambarkhana, Statue of Jijabai and Shivaji Maharaj and Badami Talav. The trek was easy and fun.
Apart from its historic significance, what I liked about the place is it is not commercialized. Even on a Sunday afternoon, it was not crowded. The fort area was clean and well maintained. The trees and plants were pruned to improve their appearance. When we reached the top, we were rewarded with a breathtaking view - surrounding mountains and villages.
Food options -You will get cucumber (with salt and chilli powder), nimbu sharbat (Lemonade), kokum sharbat and tea at Shivneri fort. After a tiring trek, having lemonade is refreshing.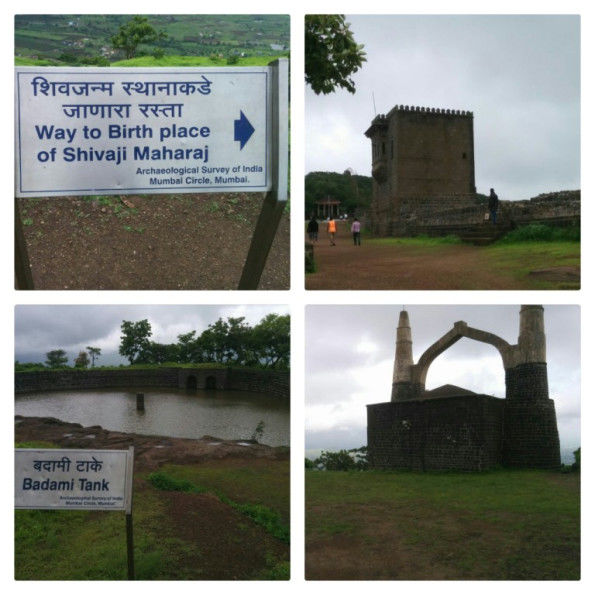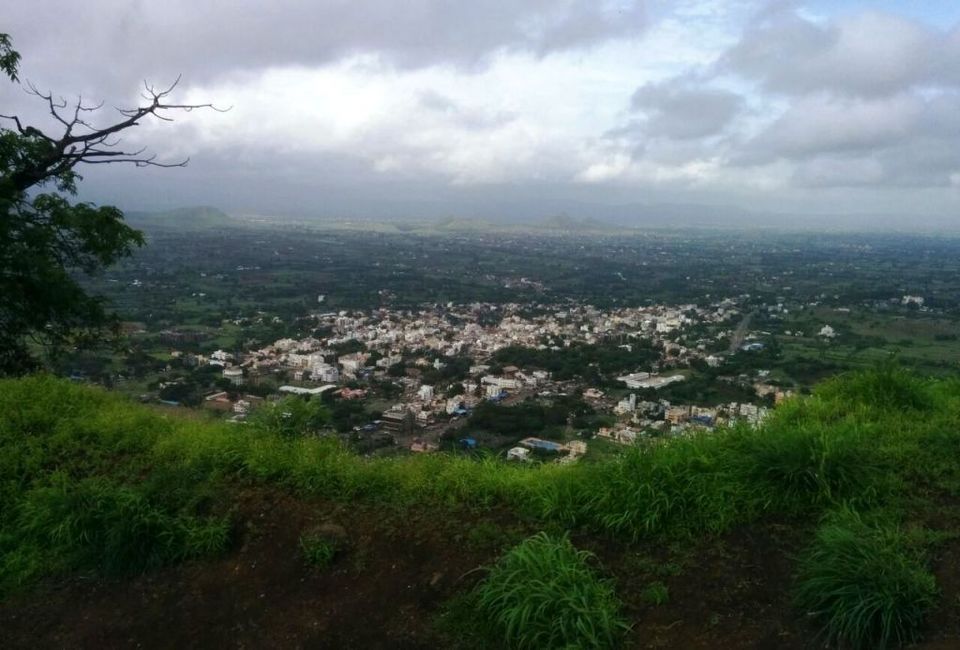 Things to carry (1 Day trip)
A change of clothes
Food & Snacks (Parathas, Plum cakes, dry fruits, chips etc)
Water bottles (You will get fake mineral water bottles and not the branded ones in this region)
Wear rain shoes/ trekking shoes
Umbrella/ Windcheater
Selfie stick - for obvious reasons
How much did the trip to Malshej Ghat cost me?
Car Rent for 12 hours - ₹ 1200
Diesel - ₹ 600
Road toll (car) - ₹ 46
Food - Approx. ₹ 400 (We did not find lunch option and hence had only snacks)
Shivneri Fort Car Parking - ₹ 20
Total Cost - less than ₹ 2500 for 2 people
Have you visited Malshej Ghat? Tell me about your experience in the comments below!