Hi, my name is ajinkya. I am a filmmaker and an artist. This is my first ever tripoto photoblog, I hope you find it helpful. Vietnam has been my first ever International trip which I would love to describe as a rollercoaster of new experiences.
Get familiar with Vietnam. Hanoi; is the capital city of the country. From amazing architectures to super tasty street food, you can experience it all here. As the capital of Vietnam for almost a thousand years, Hanoi is considered one of the main cultural centres of the country.
⭐ Places to visit:
Hoan Kiem Lake [2 hr].
Hanoi's Old Quarter [3 hr].
Lotte Center [3hr] or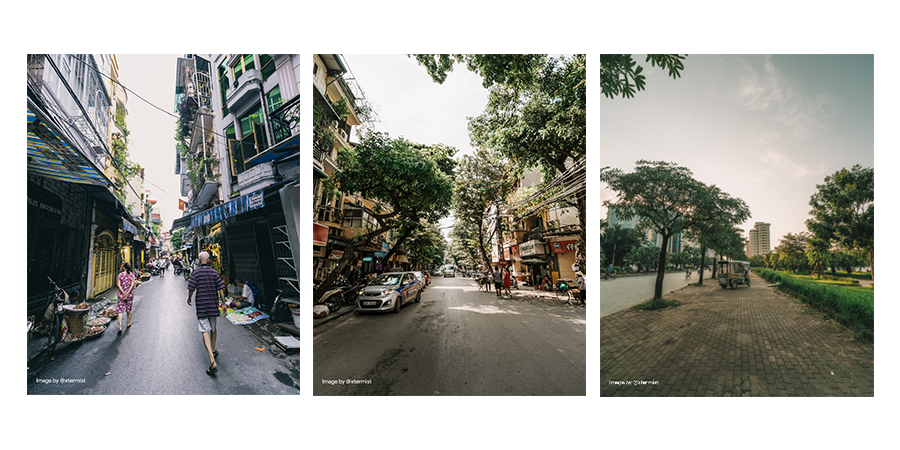 Exploring the world of Vietnamese Street Food.
(Must try: Bánh Cuốn [Steamed Rice Rolls] ; Mi Xao [Stirred fried noodles] ; Phở [Vietnamese noodle soup] ; BÁNH MÌ P TÉ XÁ XÍU [Vietnamese Sandwich] ; Vietnamese Cup Noodles ; BÚN ĐẬU [Pork+Tofu mixed noodles] )
⚠️ tip: please note that if you are a vegeterian person, please tell them 'no meat' while ordering any dish. most of the cuisines contains meat in vietnam. if you don't even consume eggs, mention them 'no meat and no eggs' decently. I prefer eating at places where I can see my food being cooked to ensure best experience. Street food tastes amazing and costs a lot less than having the same dishes in restaurents. And people in vietnam just love having meals together, you'll notice that. it is the best.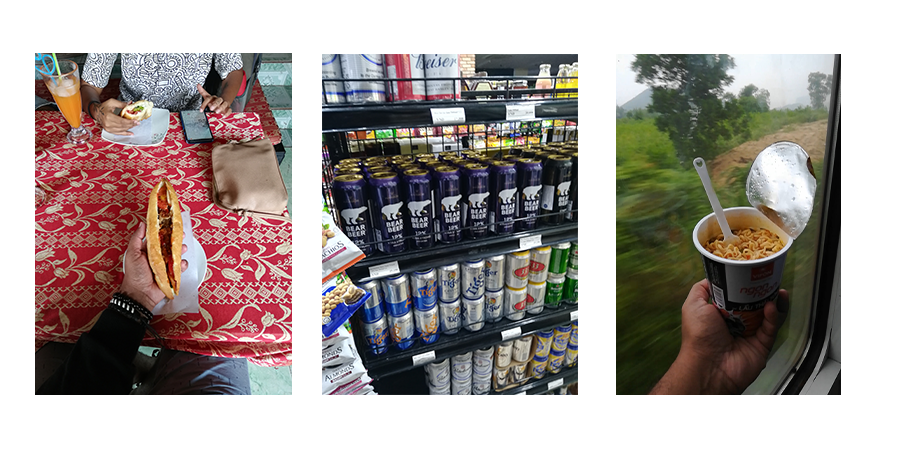 Take a Train from Hanoi to Ninh Binh, it is comfortable and a safe option to enjoy some amazing green landscapes. More info here.
Ninh Binh is the place you just can't get enough to wow about. Green lushy landscapes to wide highways and calming water bodies it is just a peaceful place to breathe, walk and feel good.
⭐ Places to visit:
Rent a bike for two days; Roam The Streets of Tam Coc area, Shop from local markets.
Ride to Trang An and experience the Boat Ride. [4hr]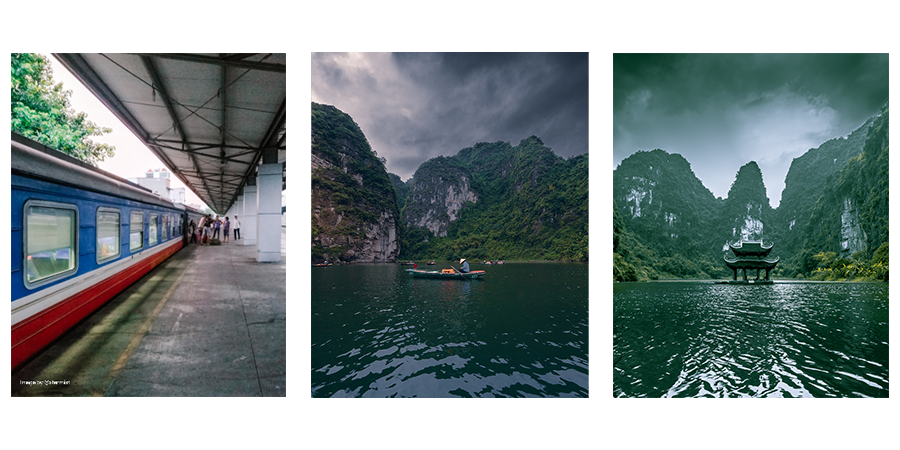 Walk through the magestic Hoa Lu Temple / Bai Dinh Temple [4hr]
or
Climb the amazing Hang Mua [3hr]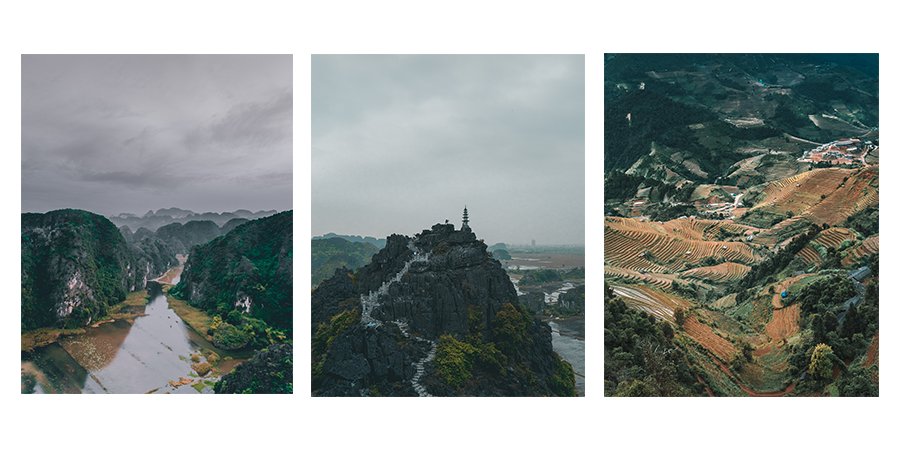 Take a train back to Hanoi. Take a flight from Hanoi to Da Nang. From Da Nang, book a cab for Hoi An.
Hoi An is exceptinally well built town which is also known as Village of lights. The best place to have some amazing time by the evening. You can walk by the ancient town, grab tasty dinner and watch everything that's happening around. It is indeed a lively place. You can book a cab an head to An Bang Beach to have a chill afternoon for yourself.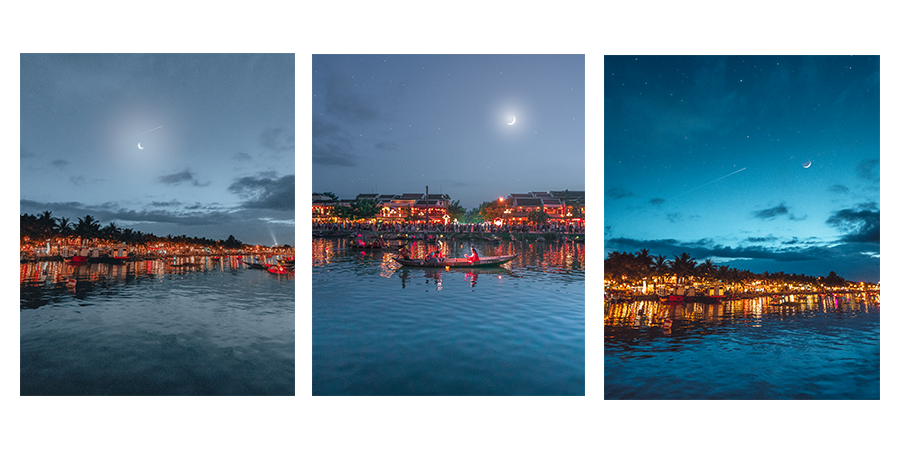 Take a taxi back to Da Nang and Take a flight to Ho Chi Minh City, popularly knows as Saigon
⭐ Places to visit:
Explore the city markets and try the bestest street food. (The Ho Chi Minh is popular for it's nightlife)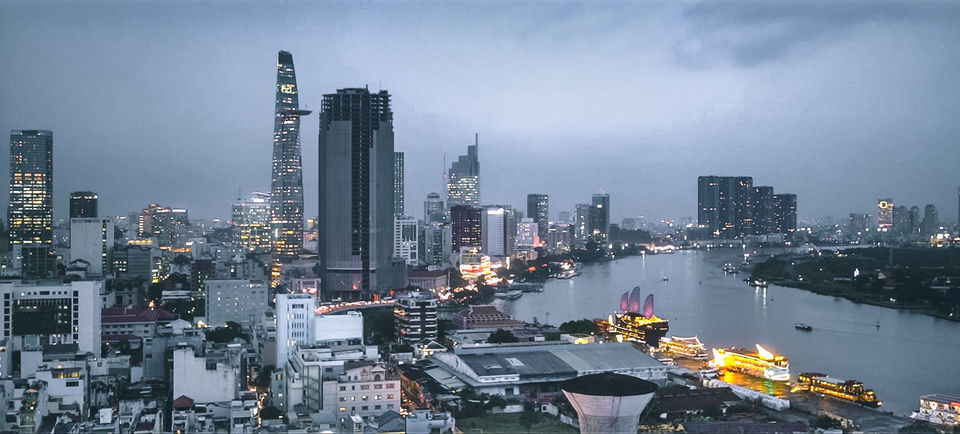 Visit Central Post Office
Book a train to Mui Ne from Ho Chi Minh City. Mui Ne is one of the best place to enjoy wide desert and calm beaches.
⭐ Places to visit:
Red Sand Dunes [3hr]
White Sand Dune [3hr]
Fairy Stream [3hr]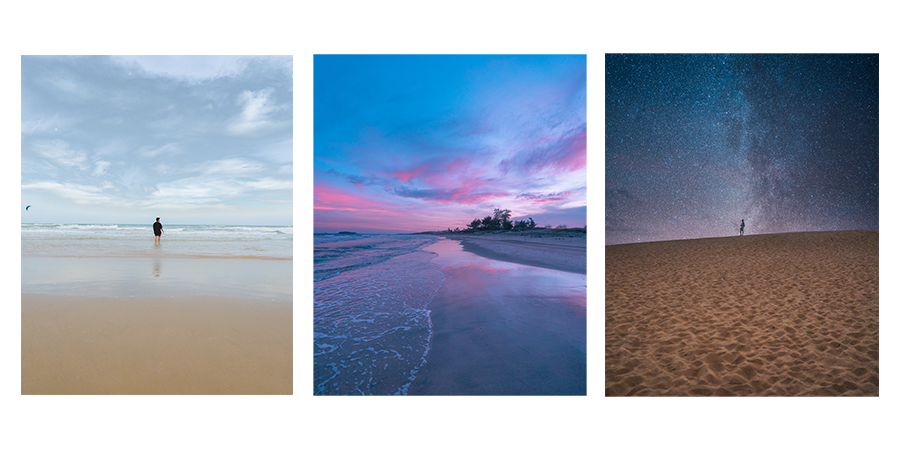 Take a train back to Ho Chi Minh City and you can fly back your home country at ease.
Please keep note of the following before you start roaming aroud.
1. Install offline package of Google Translate for English to Vietnamese.
2. Do your R&D before buying any stuffs.
3. Respect the people and their culture and you'll have an amazing time.
4. Keep enough amount of Cash handy.
5. Please learn about Vietnamese currency as you're most likely to get confused by the colors and 0's.
Hope you find this photoblog informative.
- - -