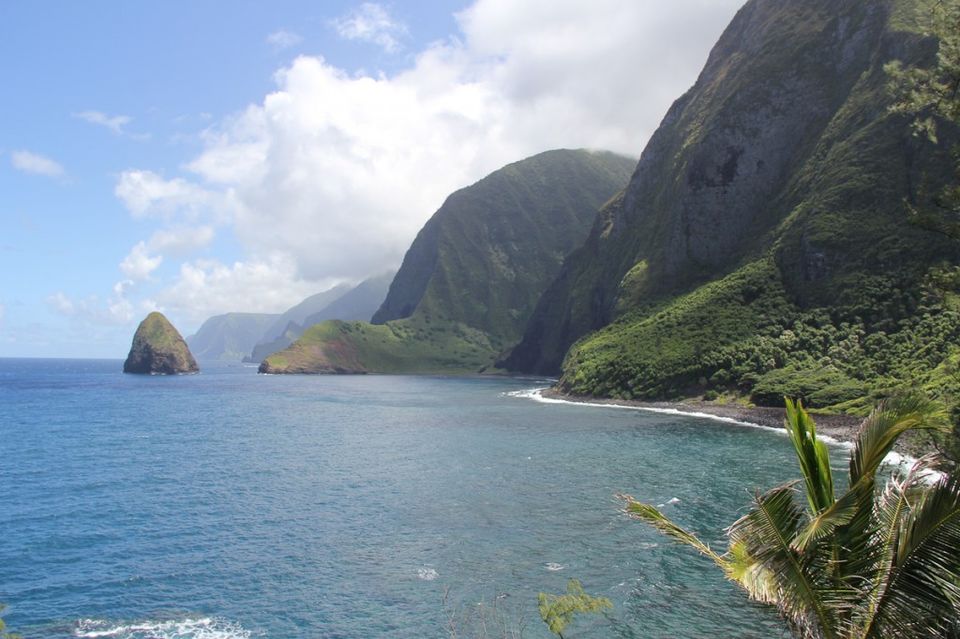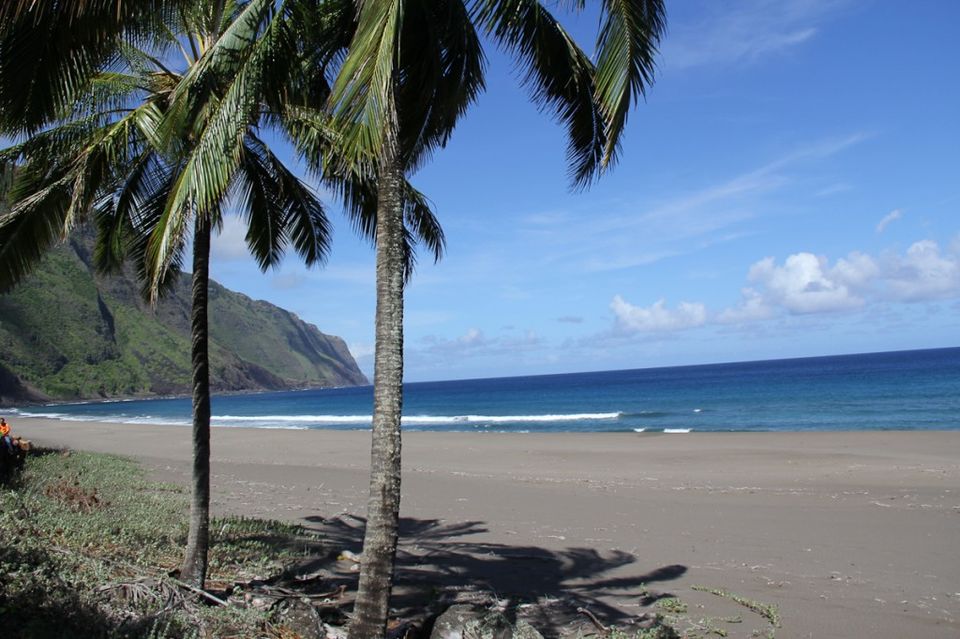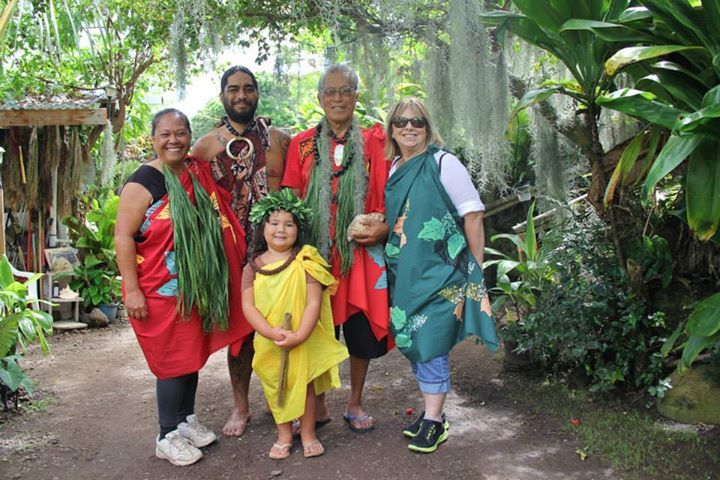 A trip to Molokai is an elixir for your mind, body and spirit. It is a great stress reliever, a delicious departure from day to day life, an escape to the extraordinary. It is a place to experience new things, challenge your limits, come face to face with your fears, soak in tradition and history, bask in the the sunlight, meditate in the mist, learn about local culture, breathe in the beauty of the island and its people, soul search or simply relax.
Molokai, is 25 minute puddle-jumping commute from Oahu, with breathtaking views from the air. As always, we approached this trip with two completely different views. Rick, his adrenaline pumping from the start, excited to greet every challenge. Sandi on the other hand, not so much. Afraid of flying, afraid of heights and fearful of everything else in between and allowing fear get in the way of her experiencing something new has become a way of life.
Molokai is one of the most beautiful and spiritual places we've ever visited. It has the highest sea cliffs in the world, lush tropical vegetation, a fascinating history and a population of beautiful souls.  There is nothing touristy about Molokai. It is authentic, genuine and unpretentious. Molokai will forever hold a special place in our hearts.