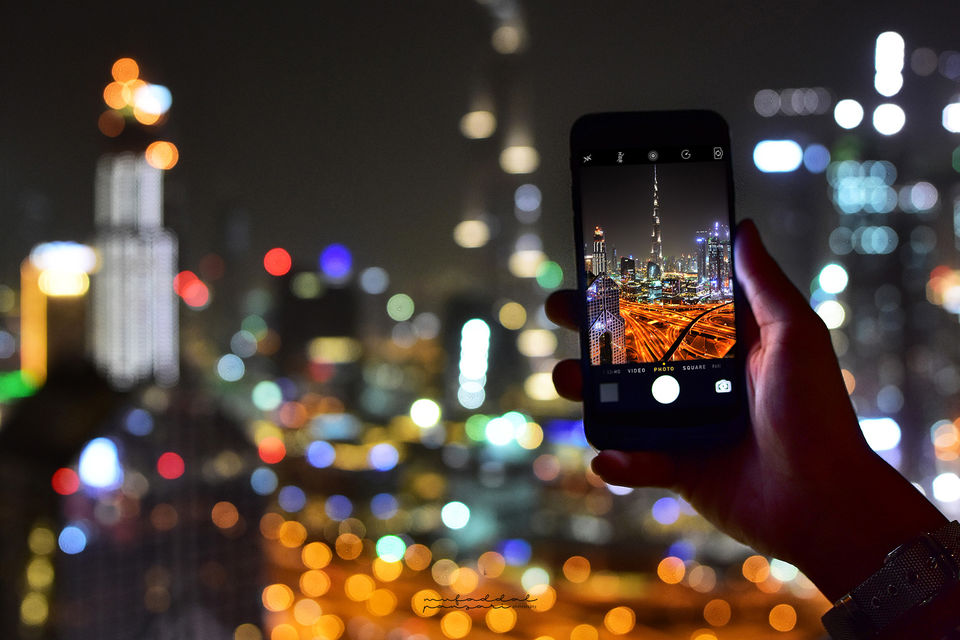 Whats the First image that flashes through your mind when you hear "DUBAI"? For me, its Fast Cars, Gold, Deserts, Technology and an overall image of Luxury, Opulence and Finesse.
Since I have been calling this city my home for over 18 months now, and traveled here before that numerous times, it is time I write about it.
So where do we start? Loads of things to talk and write about but I'm going to cover it in the below order.
Flights, Visas, Accommodation, Transport, Must See and Do Experiences, Shopping and Food.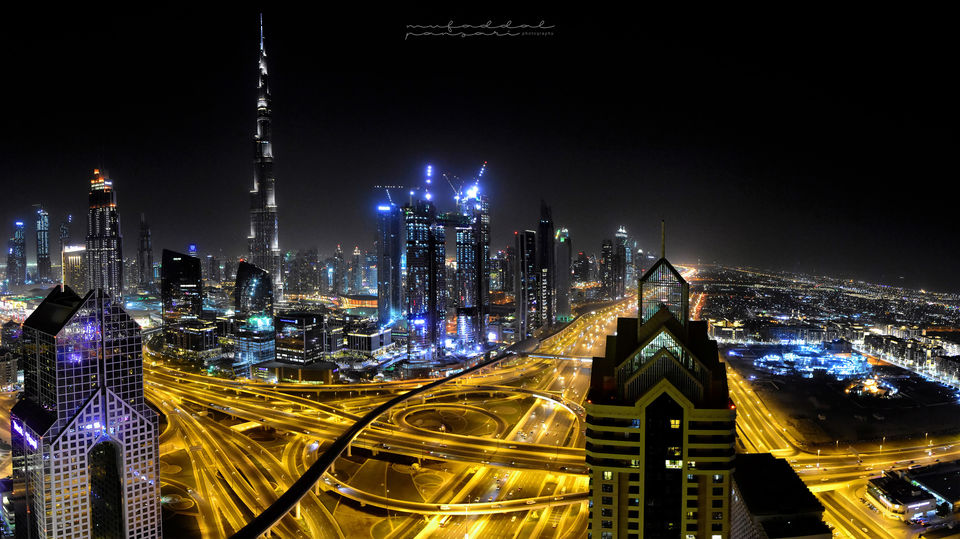 FLIGHTS:
Flights from most cities in India would cost you between 12k - 22k for a round trip to Dubai. Also Check out options to Sharjah as sometimes its cheaper to Fly to Sharjah which is another airport super close to Dubai. You could contact travel agents but the best way to do it is to do it yourself. Please ensure you read the fine print while booking flights, check your weight allowance, cancellation rescheduling and name change policies. There's no other airline like Emirates but again, it could get heavy on the pocket.
VISAS:
Visas to Dubai can easily be obtained for Indian Passport holders. There are a lot of agents who can help you get a visa. Usually it takes 5-7 working days for the visa to be issued. It is a paper visa and you do not need to submit your passport for visa issuance. If you know anyone living in Dubai, they could help you obtain a visa from Dubai as it is a little cheaper when your visa is applied from within the UAE than when it is applied from other countries.
If you have a Valid US visa stamped on your Indian Passport, then you're in Luck as you can avail a visa on Arrival at Most Airports in the UAE and this costs one third of the price of applying for the visa in India.
Nonetheless, if you need to apply for a UAE visa in India, here's my Go to guy for visas: Danish Lakdawala: +91 98209 10911.
ACCOMMODATION:
There are a lot of Options that you can choose from when in Dubai. From the Super Luxurious to the Super Economical, you can find it here. It will totally depend on how big a hole you want to burn in your pockets. Personal Suggestion: If you're going to be out and about most of the time and just need a cosy den to Sleep, Shit, Shave and Shampoo, then don't spend too much on accommodation. On the other hand, if you want a certain amount of luxury, then yes you will have to shell out a pretty Dirham!
Hotels: Good 5*, 4*, 3* and Budget hotels are available throughout the city. Here's a short list of the ones you can look at:
5* Hotels:
Burj al Arab, Atlantis the Palm, Emirates Towers, JW Marriott Marquis, Address Downtown, Fairmont the Palm etc.
4* Hotels:
Double Tree by Hilton MOE, Radisson Blu Business Bay, Aloft the Palm etc.
3* Hotels:
Citymax Bur Dubai, Holiday Inn, Four Points By Sheraton Downtown, Etc.
Hostels: California Hostels, Dubai Youth Hostels etc. Check out booking.com, hostelworld.com or hostels.com
Airbnb's:
Plenty of Airbnb options available to suit your budget and lifestyle.
TRANSPORTATION:
Transportation is Super Easy. There are taxis that ply by the meter starting at 5.00 AED. Then there is the Metro which offers tourists weekly passes and Dubai also has water based modes of transport which if planned well can be a sightseeing experience in itself.
Then apart from this you have UBER and CAREEM. Though they are the same company, they operate under different brand names and Careem is cheaper than Uber.
If you want your own personalized chauffeur drive, then that's available too! You decide what your ride needs to be like and a lot of Car companies like hot wheels, Europcar will get that organised for you.
Must See and Do Experiences:
1. Walk with the Photographer:
Mufaddal Pansari who has helped in getting all the images for this blog, also does a photo-walk for his clients. Here, you will mainly do sightseeing with your personal professional photographer, allowing you to capture your moments in DUBAI superbly well with professionally clicked photographs. Definitely contact him for a Brilliant Photo Shoot Experience in Dubai.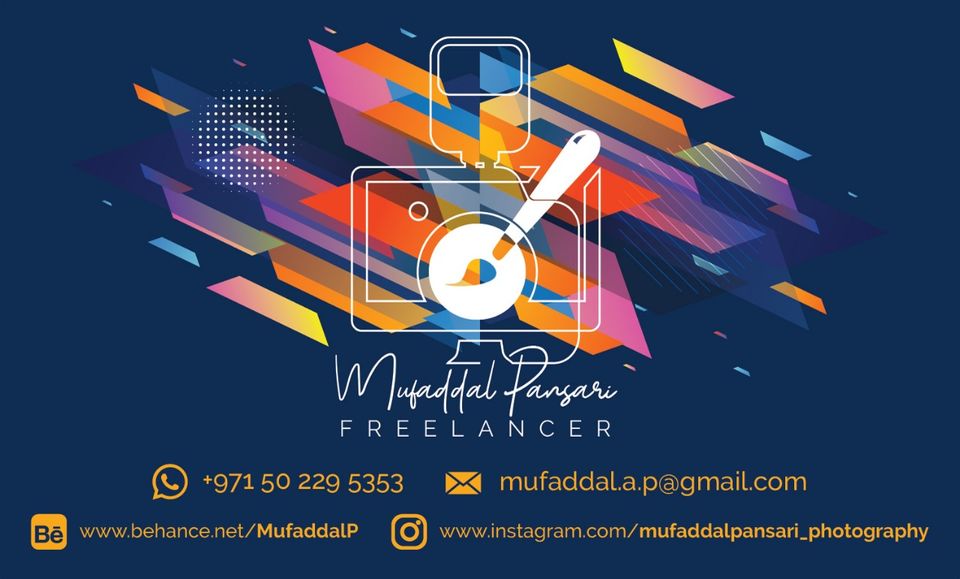 2. Dinner in the Dark:
A brilliant experience offered by the Fairmont Hotel Sheikh Zayed road. An experience where you eat food without seeing what you're eating. Just relying on your sense of smell, touch and taste to realise what you ate. The entire experience is a 2 hour affair.
3. Desert Safari with a Sun-downer Bar.
If you're with a group of Friends or just with your loved ones, don't miss doing the desert safari dinner with dune bashing and a brilliant camp. Add on the sun downer package and have a beautiful time in the Desert. Contact Travco Events to get this managed for you. www.travcoevents.com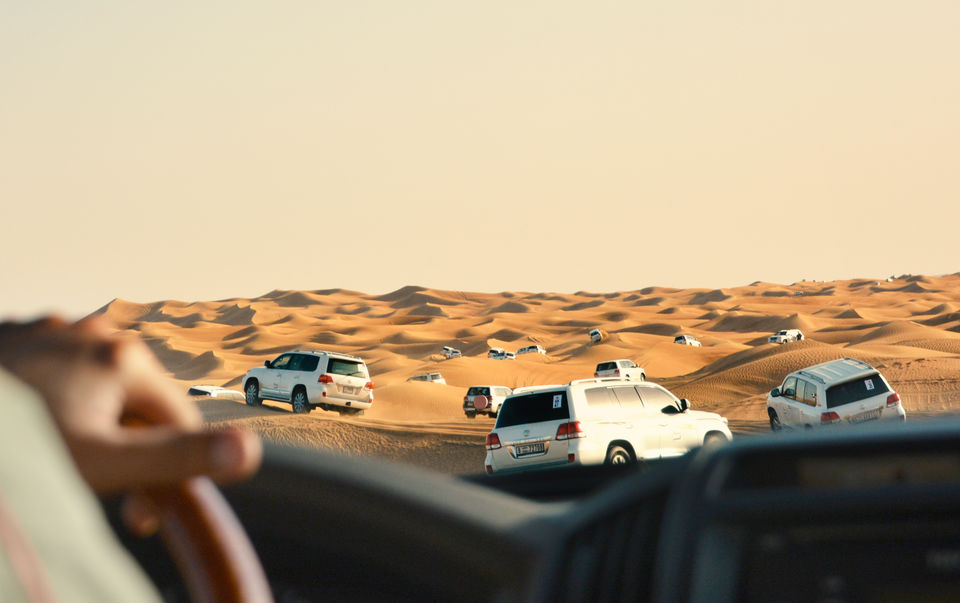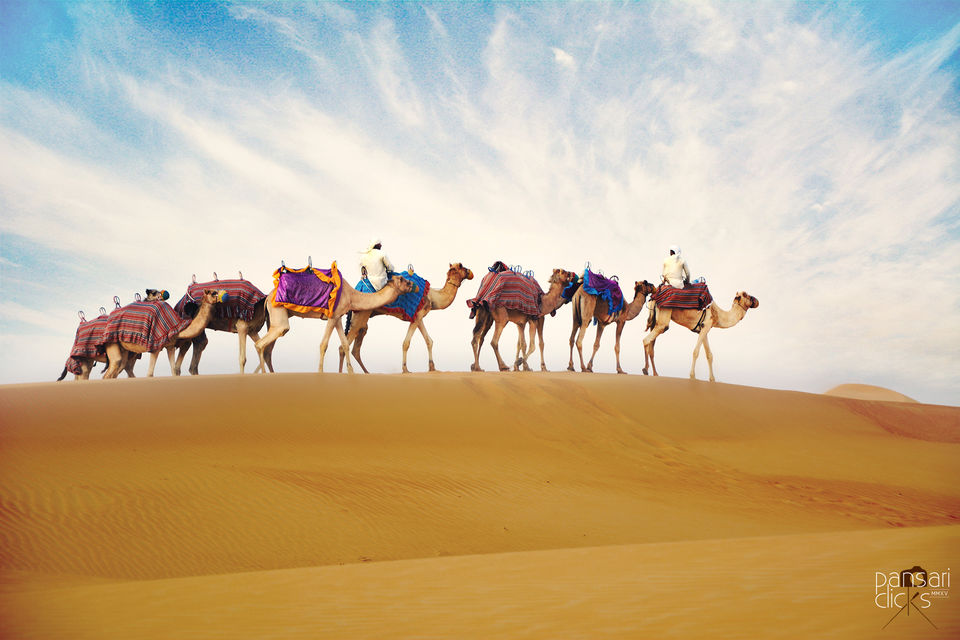 4. The Usual Suspects....
Burj Khalifa, A drink by the Dubai Fountain at Karma Kafe, The atypical Dubai City tour, Miracle Gardens and Global Village(seasonal), a day trip to Abu Dhabi etc.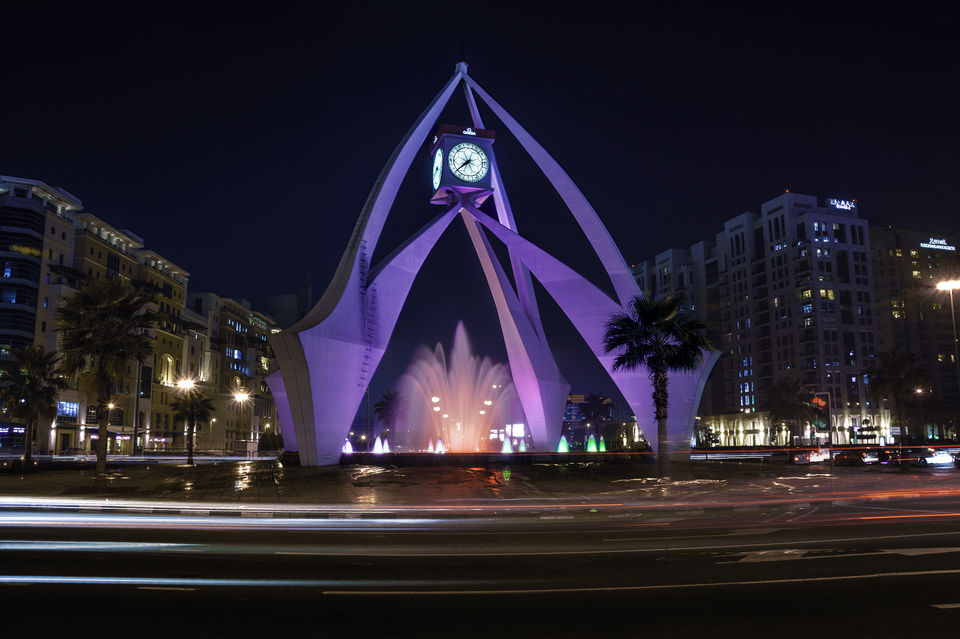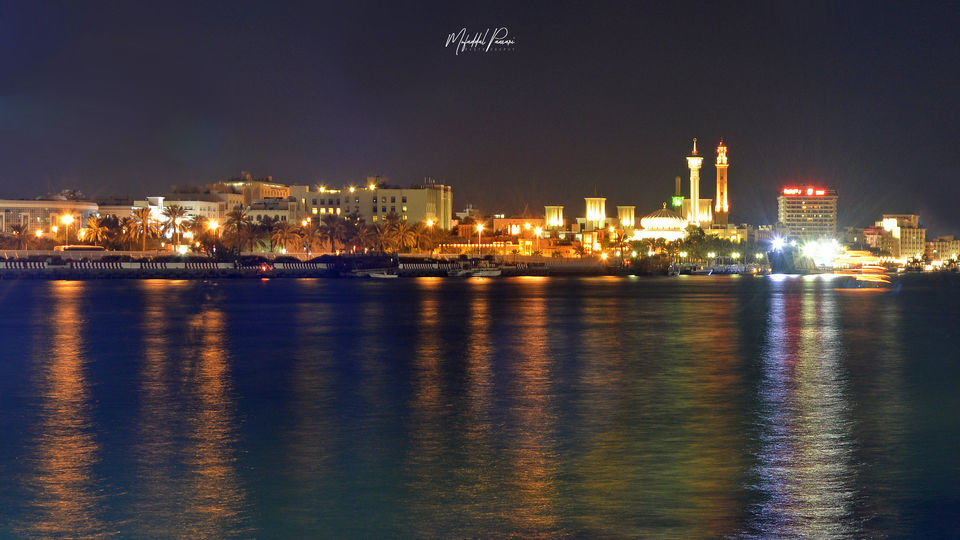 SHOPPING:
Home to the Largest malls of the world, Dubai has plenty to offer. From the Creme da la Creme of brands to the most economical one, Dubai is a Shoppers Haven. For discounted goods, visit The festival City mall or the Outlet Malls near Silicon Oasis. For the Brand conscious, you have Dubai Mall, Mall of the Emirates and Ibn Batuta Mall. Pick up your souvenirs and gifting items either in Meena Bazaar or Dragon Mart. If you're here in time, you could get an Opportunity to visit the GITEX. Dubai's ELectronic and Gadgets SUPER SALE. Gold should be bought at any of the Jewellery stores in Meena Bazaar. Though Gold Souk has a lot to offer, its also a TOURISTY place so the haggling is really not worth the effort.
FOOD:
What does your palette Crave?? Indian, Chinese, Nepalese, Continental, Arabic, Burmese, Thai, and the list goes on.....Dubai has something to offer for every traveler and every budget. Restaurants you MUST try are the Al Ibrahimi in Bur Dubai for Arabic food, Zoco at Al Habtoor City for authentic Mexican Cuisine, Peshwa and The Vasai Local in Bur Dubai for Maharashtrian and Vasai cuisine, Sarangaa Bhojan Shala for South Indian cuisine (Various branches across Dubai) and last but not the least, Calicut Paragon for Authentic Kerala Cuisine. (you might have to queue up here though.)
What else....well there's a lot more to be done and everything cannot be explained and spoonfed to everyone, so get here, explore yourself and do leave comments if I may have missed something that I should have included here.
PS: All photographs have been used with due permission from the Photographer Mr. Mufaddal Pansari.
Until then...Yalla, Bye.