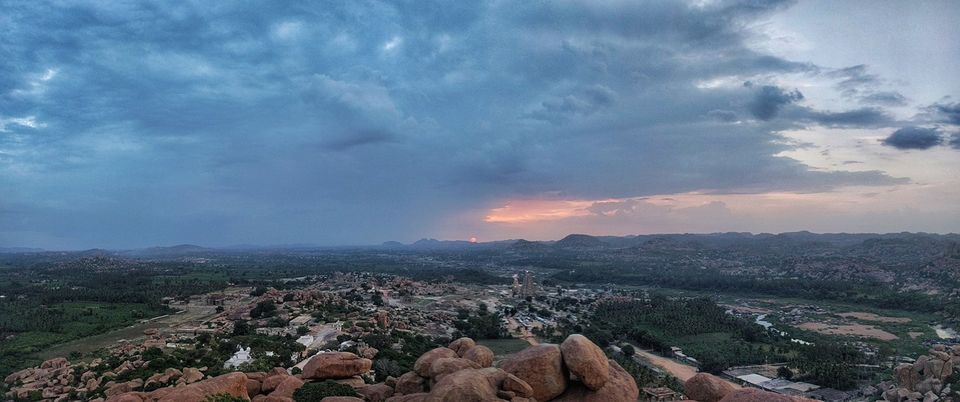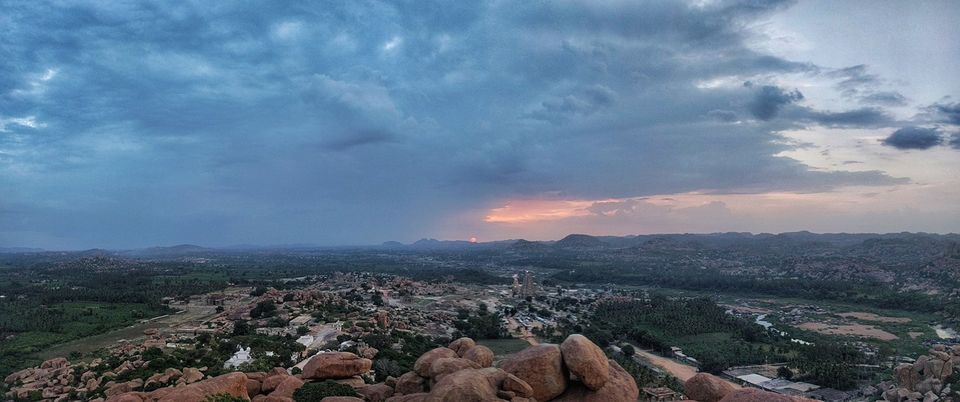 #coffeewithtripoto
My style of writing is not so much of painting a picture with words. I don't like to use bullshit words to make it sound pretty. My style is stating the facts and stating the events of the day.
I was in Bangalore for a month, working remotely, catching up with old friends and family, and I decided I want to visit Hampi. I tried making plans with a couple of friends, but when they all failed, I decided to go solo for the trip.
I took a bus from Bangalore to Hospet on the night of 4th August, around 11 p.m., and reached Hospet at 7 in the morning. I was swarmed by Auto drivers who offered to take me to Hampi for anything between 200-400 rupees (which is a short 8 km drive). I decided to walk down to the local bus stop and get a bus to Hampi from there. Buses deploy from Hospet to Hampi every half an hour, so I had to wait for 15 minutes to catch the 7:30 bus. It was just 13 rupees for the ticket.
I got down at the Hampi bus stop, and could immediately see the overdose of culture and heritage this UNESCO World Heritage site had, and decided not to stay on here. Instead, I walked towards the Virupaksha temple, towards the Tungabhadra river site, and got on a ferry (which is 30 rupees per ride per person) and made it to the other side of the river to an island called the Virupapura Gadde (though it is famously known as Hippie Island).
When you get on this island, people swarm you with offers to stay at their guest house or to rent a bike, but I walked through them to a small quiet guest house called 'Nargila' (a friend of mine who shares common travel goals with me suggested this place) and it was beautiful. I got a nice clean room for one night for 600 rupees, attached bath, and a hammock outside the room.
I hadn't slept a lot from the bus ride in the night, so I decided to get some coffee and some food in me. Ganga (the caretaker at Nargila) got me some coffee and breakfast in the Nargila cafe which was right next to my room. They don't have the concept of chairs and tables in the cafe. Instead, you remove your shoes outside the cafe and there are mattresses on the floor on which you can sit.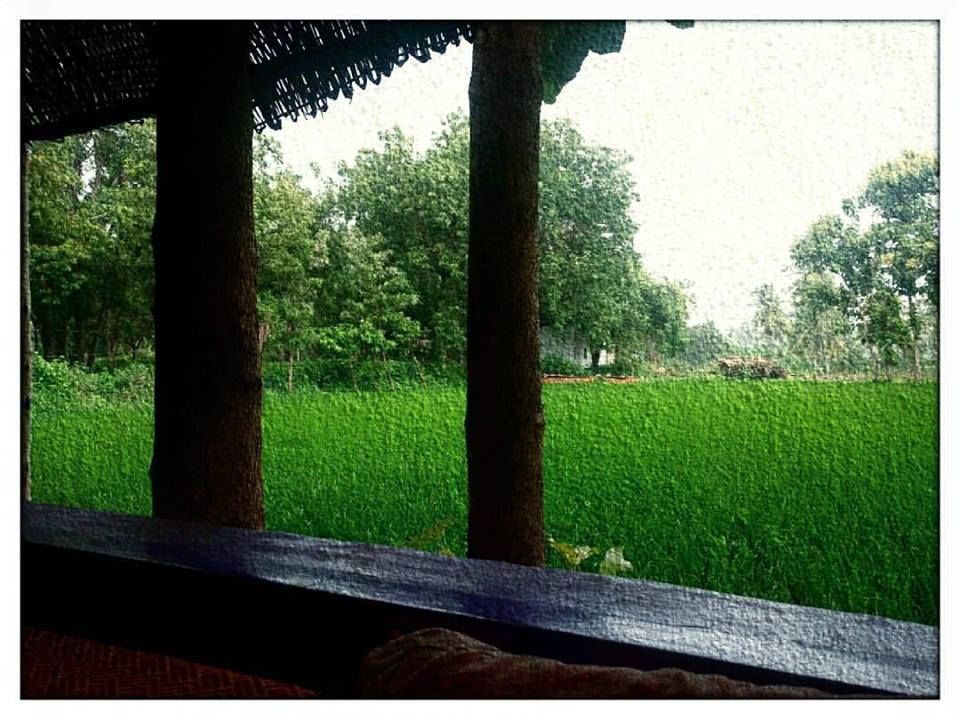 The cafe was one of the main reasons I wanted to stay at Nargila, it is right next to a huge expanse of green paddy fields. As I was finishing up with my breakfast, it started raining and it was beautiful.
I got done with my breakfast, and rented a bike inside Nargila itself (for 150 rupees + 80 rupees for a litre of fuel) and headed towards the Sanapur village.
It was a short 20 minute but beautiful ride. I had green fields towards my left and green forests towards my right while making my way to the famous lake at Sanapur.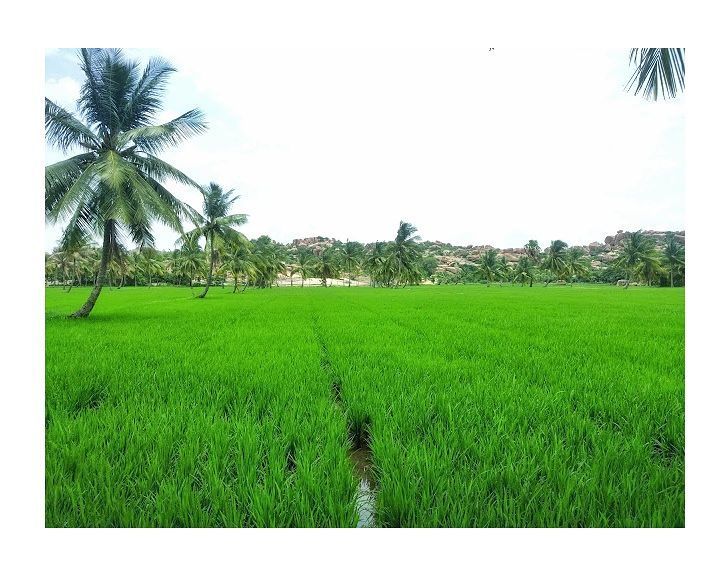 The main reason why I came to Hampi was for cliff jumping (though it is unofficial, it sounded like a lot of fun) but when I reached the lake and the cliff jumping spot, I realised that the water in the lake wasn't high enough to jump in it and decided against it. There were tourists enjoying a boat ride in the coral boats, as I sat on the cliff jumping spot and took in the view.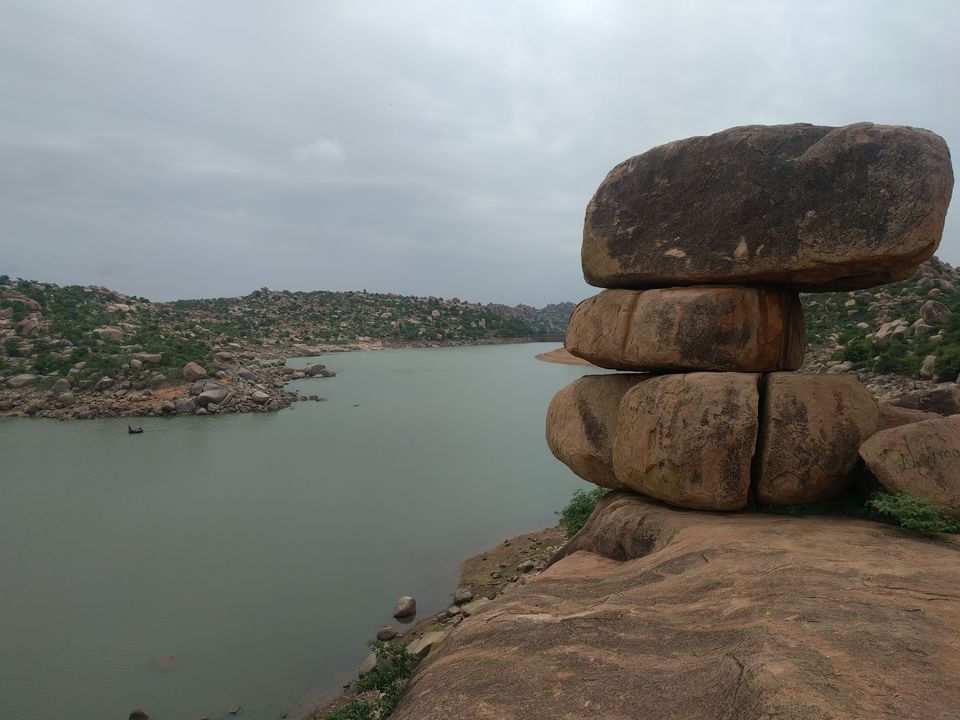 Fair warning, it is not legal to jump from the cliff to the lake. Apparently, there are crocodiles in the lake, but the locals haven't seen one, ever.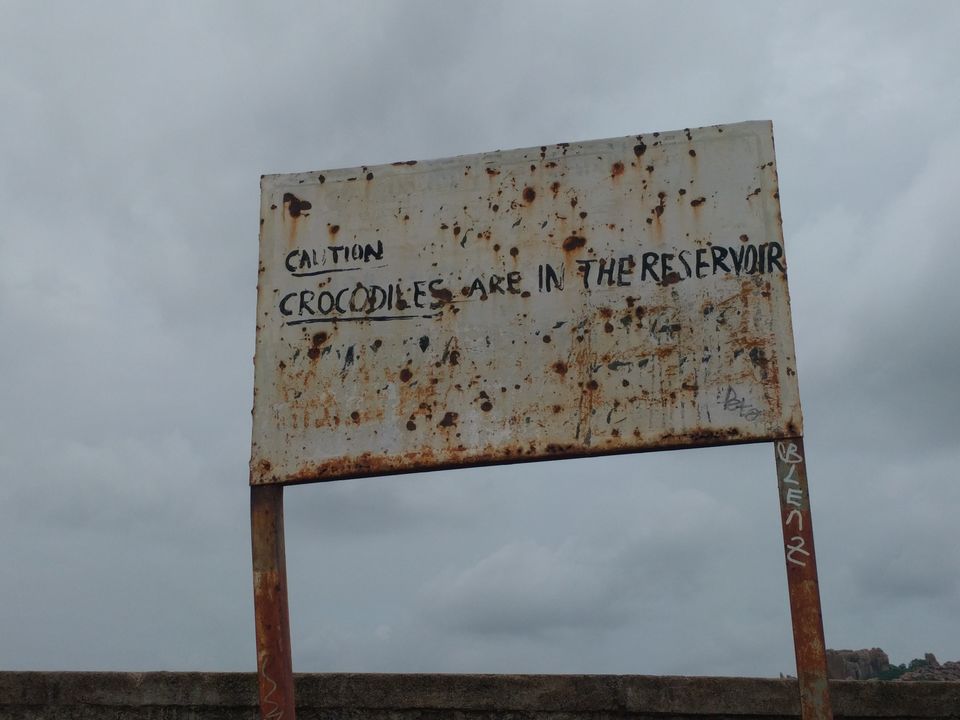 It started to get hot and I decided to move. I went in the other direction from where I came, and went to the Anjani Dev temple, which is said to be the birth place of Lord Hanuman. There are exactly 575 steps to get to the top, and the top boasts a panoramic view of everything that is around the temple.
I am not a huge fan of temples, but when there is a view which comes along with the temple, I make sure I visit them. The temple serves lunch at 12 noon for all the pilgrims, which I happily obliged to.

I made my way back to Nargila afterwards, and decided that I want to do absolutely nothing for the rest of the day, and just relax.
I made a couple of friends in the cafe, they were from all parts of the world, and we were chilling by the paddy fields having a good time.
I visited a couple of other cafes closeby and had some really delicious food. But I would suggest that once you are at Nargila, you don't need to go anywhere. It is one of its kind, one of the most laid back places on the island.
I had my book to keep my company for the rest of the day, and as sun went down and it got dark, I decided to go to bed.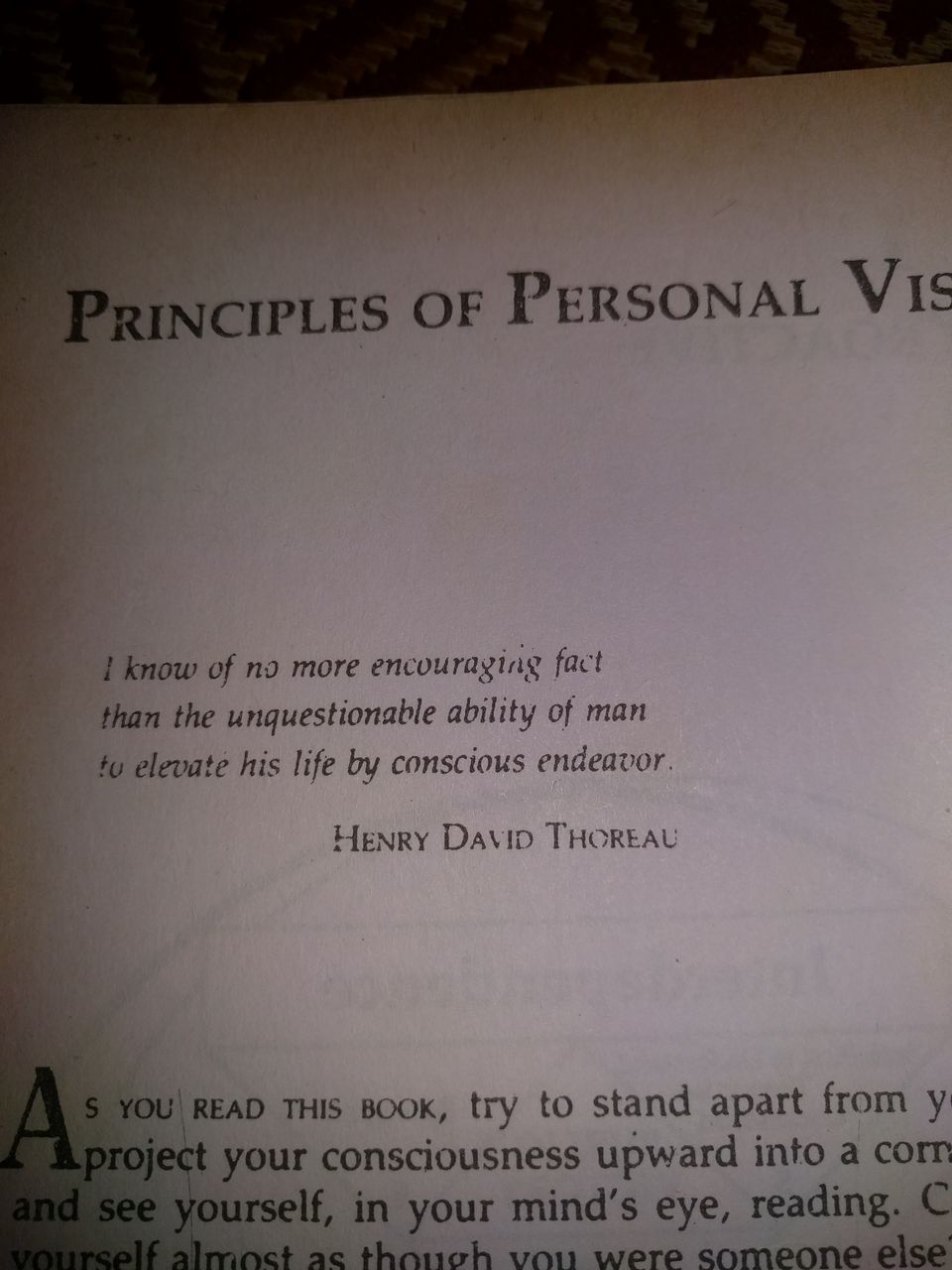 In the morning, I booked a return ticket to Bangalore for the night. I got out of Nargila, thanked Ganga for his hospitality, and made it back to the main city of Hampi. I took the ferry back, and then went to the famous Vitthala temple. You can take an auto rickshaw which would take you around the city showing you all temples or you could walk to Vitthala temple. I had no interest in checking out all the temples, and since I wanted to see just this one temple, I walked towards it. It was a short 20 minute walk that took you through Hampi's ruins and to the temple.
The temple was an architectural masterpiece. You can read more about it on Google, I don't want to get into the details, it is not my thing.
I took a shared auto back to the main city, and I went to a famous restaurant called the 'Mango Tree' and had lunch there. I relaxed for some time in the restaurant, read my book and started walking again.
I was heading towards the Mathanga hills, which promises a panoramic view of the city of Hampi and you can see all the temples from the top.
It was a short 30 min trek to get to the top, but it was pretty exhausting because of the heat. I made it to the top to discover that there is a small temple at the top (I did not know this at the time), and the priest was a young boy who understood a bit of English (and I understood a bit of Kannada so we talked for some time).
I was there quite early, it was around 4:30 p.m. and the sunset was at about 7:10 p.m. I relaxed on top and read my book, waiting for the sunset. As the sunset got closer, more people started pouring to watch it from the top, and it was mesmerising.
I had a great time, made a few friends at the top of Mathanga hills, who shared their pictures and timelapses with me. We walked down together to the bus stop, and made it back to Hospet to catch my bus to Bangalore.
Overall, it was a great experience. Solo trips teach you so much. I loved every bit of it.