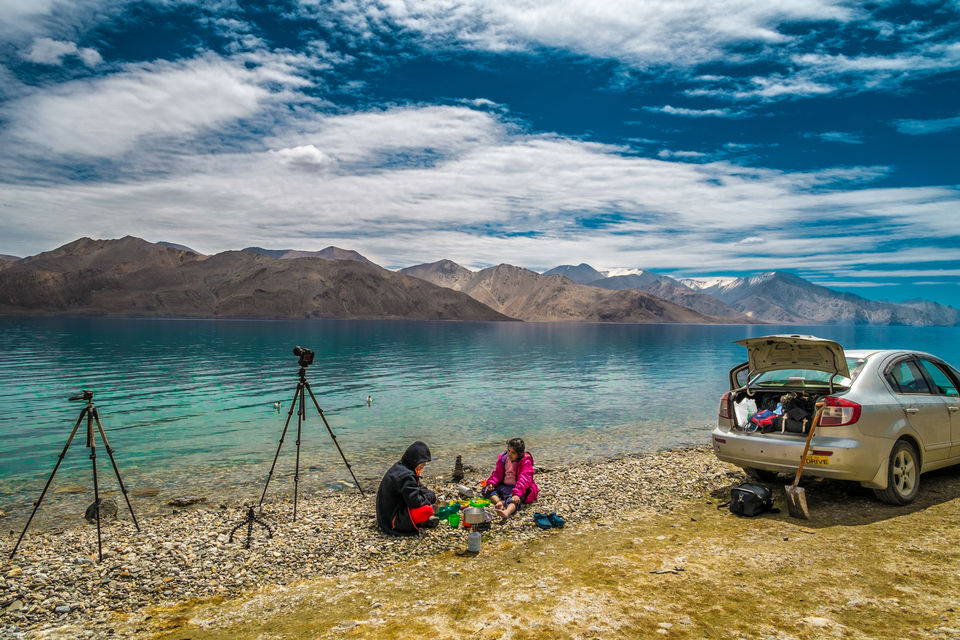 After driving everyday for last 5 days, we decided its enough. We need a break, a much longer and relaxing break.
And when you have a beautiful high altitude lake like pangong tso in front, you deserve a much longer break at its shore.
but instead of stopping and staying at lukung, we decided to drive farther from the crowd and headed for Spangmik. Fortunately it was much less crowded and cluttered with people.
And the image above can explain how we spent the rest of two days there :)