If you've decided this year you're going to take the kiddos on a beach vacation for some fun and sun, you now need to plan which beach you want to go to. Let's look at four family-friendly beach vacation spots.
Wrightsville Beach, North Carolina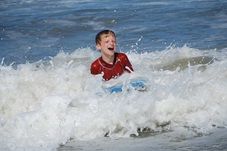 This beach is considered a top vacation spot, and there are unlimited things to do. Take the kiddos on a half-day or overnight dive charter, or sign them up to walk on water at Cape Fear Paddleboarding. It's the perfect platform for the kiddos to explore the flatwater coastal marine habitats and salt marshes.
But the fun is it just limited to the summer months. Turn wintertime into beach time. Kids can learn to surf or boogie board, go on pirate themed treasure hunts, and participate in beach scavenger hunts.
Eat at South Beach Grill while overlooking the scenic anchorage on Banks Channel. If the kiddos crave pizza, take them to the Mellow Mushroom. They can even join the EClub and get free pizza and other fun surprises. Check out a list of hotels in the area that have activities for kids.
Destin, Florida
Head down to the panhandle and let the kiddos explore the Gulf of Mexico in Destin. Take them on a dolphin watch cruise. Let them see marine life through the glass bottom or on the deck if they prefer. Parasailing is one of Destin's top activities for all ages. Stop at Destin X Parasailing for an adventure. Up to three people can fly at once, so take the kids and feel the wind underneath your feet. Fly at heights exceeding 500 feet.
Then head on over to LuLu's where their model is escapism and crazy fun. Not only will you enjoy great food, but the kids can have fun at Lulu's Jellyfish Jumper and Seahorse waterslide. Wind down at one of the hotels in the area. Click here to find a family-friendly hotel nearby.
Sanibel Island, Florida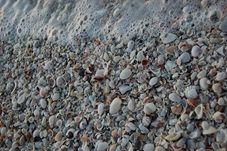 This island is known for beaches field with seashells from the Gulf of Mexico. Spend the day with the kids collecting beautiful seashells like conch and clams. In fact, when conches are alive, their shell flames brilliant orange. For those nature lovers, explore the semi-deserted island Cabbage Key. The island is only accessible by boat. Captiva Charter has kid-friendly eco-tours through four exciting destinations that stop for lunch at Cabbage Key. Click here to book a family-friendly hotel in Sanibel Island.
Key Largo, Florida Keys
Head down to the keys and do some snorkeling. Visit John Pennekamp Coral Reef State Park and let the kids witness some of the most beautiful and diverse coral reefs in the world. Take the kids on a mammal adventure that features dolphins and sea lions. Go fishing and catch as much fish as you can. Then, take your catch to a local restaurant and have them cook it for you. Check out the hotels near all the excitement.
Pack up the kiddos and get ready for an awesome beach vacation.