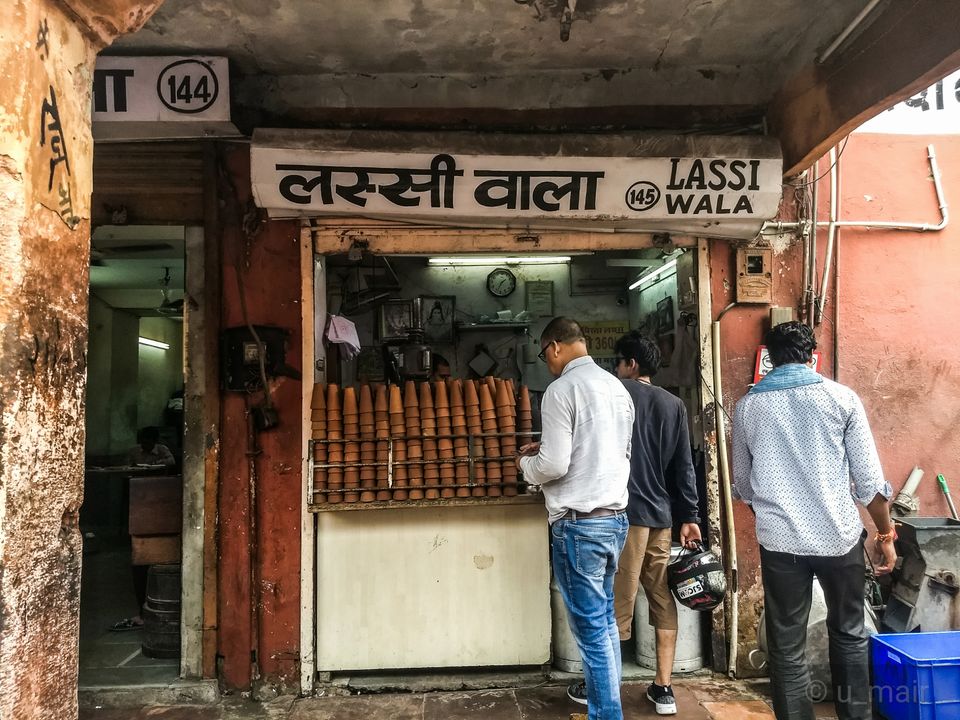 1) Lassi Wala - Their is a famous Lassi Wala in Jaipur , near Hawa Mahal , shop number 145 . Trust me on this , you will ask one more glass of it . The small is for 25 rs and the large is for 50 rs . It is the best lassi I ever had . ( compared to the lassi of purani Delhi , Agra , Aligarh , Lucknow , and most of the UP)
2) Rawat Ki Kachori : Rawat Empire is kind of a big name in Jaipur local sweet market and they have a resturant as well as a sweet shop . Located in the center of the Jaipur city , you can get all kinds of sweets here and ofcourse the food as well . But do try Rawat's line of Kachoris . Cost of Kachori is 35-50 rs aprox .
3) On the way to the famous Lassi Wala to Rawat Empire , you will find a Chai Wala . That Chai Wala is also famous for its Masala Chai . Do try that as well !