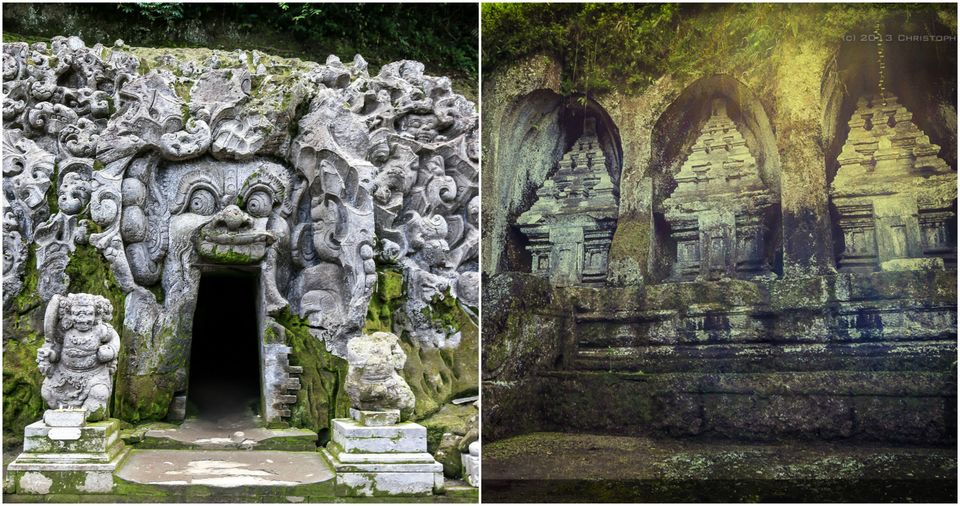 Whenever anyone mentions Bali, it instantly invokes images of beaches and nightlife. And honestly, we aren't to blame because every second person I personally know thinks of Bali as being suitable merely for partying and getting sloshed till you drop. Fair enough; that's how it has traditionally been marketed, and it helps the Indonesian economy greatly. But in the the midst of the celebratory melee, one should never forget that the great island of Bali possesses a lot more character. What may come off as shocking to some is the omnipresence of ornate Hindu temples here. Yes, you read that right. And if y0u're as stupefied as me when I first found out, fret not for I have researched sufficiently to tell you more.
Bali, and Hindu temples
Hinduism has existed in Indonesia since at least 500 BC. Although the country witnessed an inundation of several other religions through the following centuries, but Bali remained predominantly Hindu in its population as well as in its architecture. The holy trinity of Brahma, Vishnu & Mahesh (Shiva) enjoy the major chunk of attention from the Balinese Hindu believers with Sang Hyang Widhi (the designation for one single God in Balinese Hinduism) depicting all three at many temples via an empty throne at the top of the padmasana shrine. Unlike its Indian counterpart, Balinese Hinduism is more philosophy and less religion, but many concepts such as the caste system and festivals are similar.
Top 7 Hindu temples to visit in Bali
Amongst the several religious architectural marvels in Bali, I enlist the top seven Hindu temples that you should definitely take time out for from your beach visits and partying:
A compound of temple and garden with a mini-pond, Pura Taman Ayun is located in the Badung Regency of Bali. Widely believed to be one of the most strikingly beautiful temples on an island that houses 1000+ temples, the well-manicured lawns are highly recommended for an hour-long stroll and photo opportunities.
Entry fee: 15,000 Rupiah (Around ₹73)
Hours open: 8am - 5pm
Where: Jalan Ayodya No.10, Mengwi, Kabupaten Badung, Bali
If you venture into the east side of this temple, an inscription on the north shrine reads "Haji Lumahing Jalu", which roughly translates to "the king made a temple here". The Gunung Kawi temple also doubles up as a funerary complex in Ubud, Bali, but the prime attraction is the 10 rock-cut shrines dedicated to Udayana dynasty's King Wungsu and his queens. Some temples are even believed to have served as houses for concubines.
Entry fee: 15,000 Rupiah (Around ₹73)
Hours open: 8am - 5pm
Where: Banjar Penaka, Tampaksiring, Kabupaten Gianyar, Bali
The facade of the Goa Gajah Temple may look menacing at first, owing to the carved demons at the cave entrance, but the history is less intimidating. The primary figure amongst the carvings is thought to be an elephant, and this is precisely why the site is also nicknamed the 'Elephant Cave'. There is also a massive bathing place inside the premises which was excavated in the '50s. The temple was built in the 9th century and served as a sanctuary back then.
Entry fee: 15,000 Rupiah (Around ₹73)
Hours open: 8am - 5pm
Where: Jl, Raya Goa Gajah, Desa Bedulu, Ubud
A fantastical water temple situated on the shores of Lake Bragan amidst the mountains near Bedugul, Pura Ulun Danu Bratan Temple is a Shaivite (one of the major sects of Hinduism) temple that was built in early 16th century. The 11-storey building in the temple complex is dedicated to Shiva and Parvati. There's also a Buddha statue here, believed to have been enshrined recently.
Entry fee: 100,000 Rupiah (Around ₹484)
Hours open: 8am - 5pm
Where: Jl, Raya Candi Kuning, Tabanan
The most important and largest Hindu temple in Indonesia, Pura Besakih is situated in the Besakih village by Mt. Agung's slopes in Bali. It is a sprawling complex housing 23 separate temples, the most popular being Pura Penataran Agung. Although it is a must-see, but the popularity amongst the tourists also has its downsides, such as the local guides scamming outsiders in the name of god. You need to be wary of them once here.
Entry fee: 60,000 Rupiah (Around ₹290)
Hours open: 7am - 10pm
Where: Besakih, Rendang, Karangasem Regency, Bali
As the name suggests, the temple is dedicated to Saraswati, the goddess of knowledge and arts. Thanks to its comparatively small size, it's easy to miss it because it is located in the heart of the city. But Pura Taman Saraswati is highly recommended, thanks to the large pond in its premises, embellished with thousands of lotus flowers. You need to wear a traditional dress called a sarong to enter it, hence I would recommend renting it out from outside the temple.
Entry fee: Free
Hours open: 8am - 6pm
Where: Jl, Kajeng, Ubud, Kabupaten Gianyar, Bali
One of the largest temples in Bali, Pura Jagatnatha is also extremely popular with tourists owing to its prime location in the centre of Denpasar. What's refreshingly different about this is the lack of an idol inside the temple complex; however there is a Shivlinga in a locked room. The walls of the temple are adorned with famous accounts from the Mahabharata and the Ramayana.
Entry fee: Free
Hours open: 8am - 6pm
Where: Jl, Nusa Dua, Benoa, Kuta Sel., Kabupaten Badung, Bali