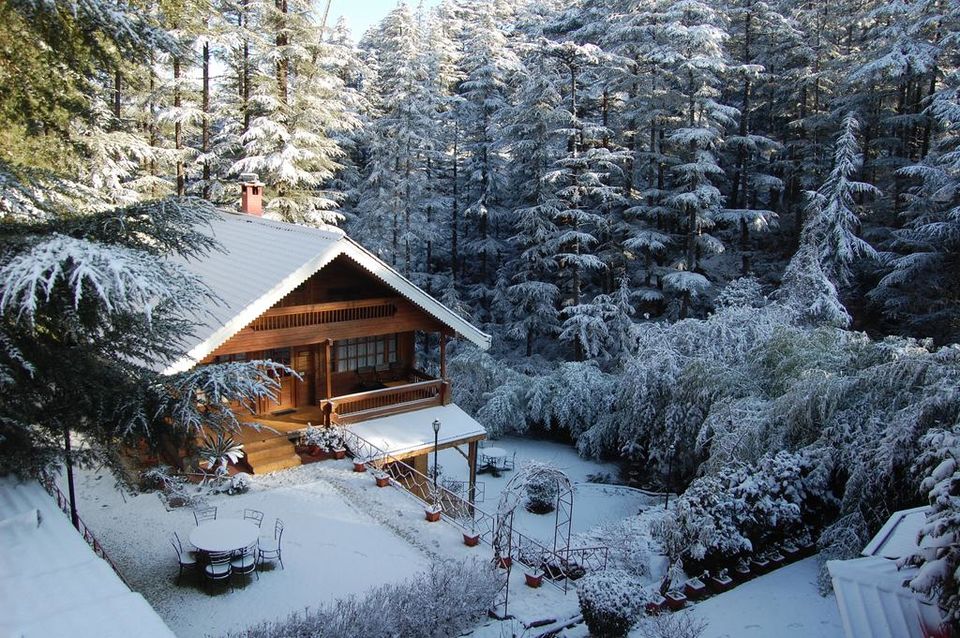 We Indians have always had this strange sort of connect with Switzerland. Much of this never-ending obsession stems from the fact that almost all of us have grown up watching Bollywood actresses sway in the middle of snow-capped Swiss peaks. Call it a byproduct of that or just the sheer beauty of the mountainous European country, there's no denying that each one of us, at some point of time has wondered how it must be to vacation in the gorgeous Swiss Alps!
While you continue saving up for that dream Swiss vacation, you can get a taste of it, right here in India! Located merely 25 km from Shimla, a luxury resort in Naldhera is offering authentic Chalet stays in a drop dead gorgeous setting. Wooden houses, thick blankets of snow, warm hospitality and world-class luxury—yes, it's all happening and it's happening right here!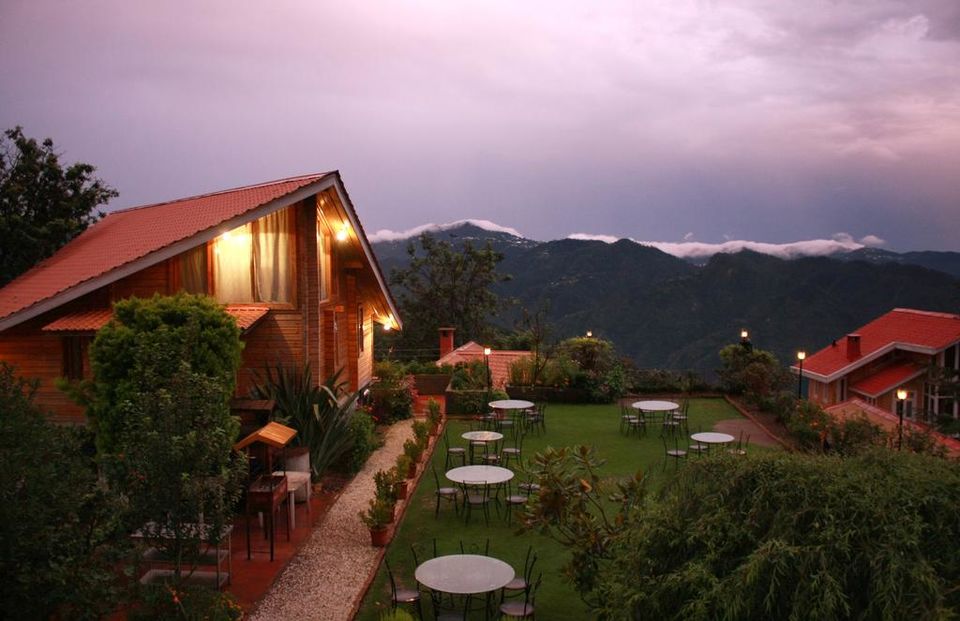 The Chalets is an ideal property for families and couples looking to escape the monotony of daily lives and spend a quiet, luxurious weekend up in the hills.
About the property
Staying true to its name and deriving inspiration from wooden houses typically found in the Swiss Alps, The Chalets recreates the entire experience of cosy accommodation in the Alpine region, right in the heart of Himachal Pradesh.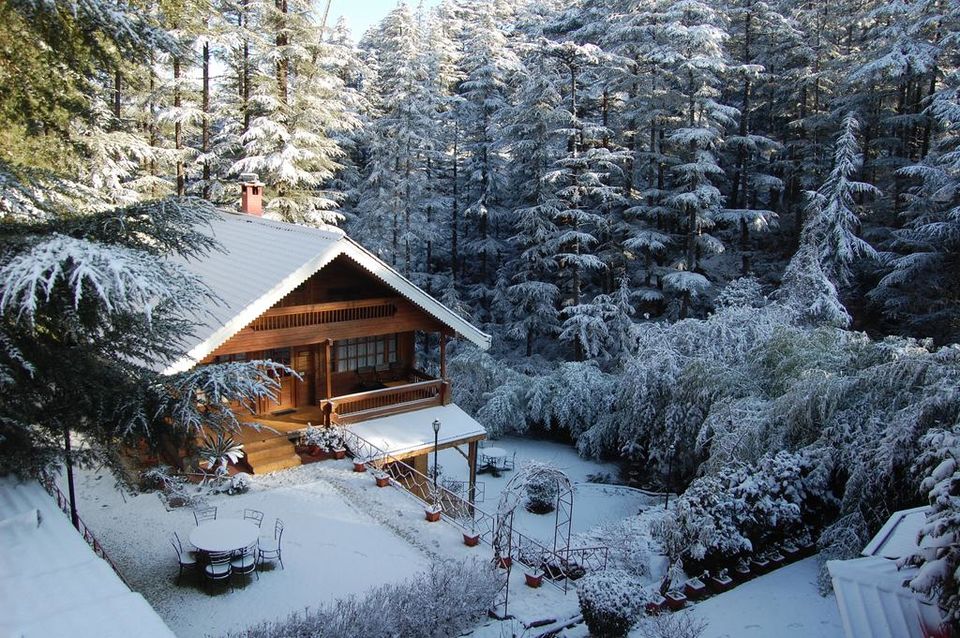 In order to maintain the authenticity, The Chalets is the first property built in India with the internationally recognised expertise associated with Scandinavian log homes. To add to that, the team behind this luxury resort has gone a step ahead to import wood and the technology involved in the construction from Finland. Further, these fir logs have been treated in a high-tech plant and been given a finish that is both warm and welcoming.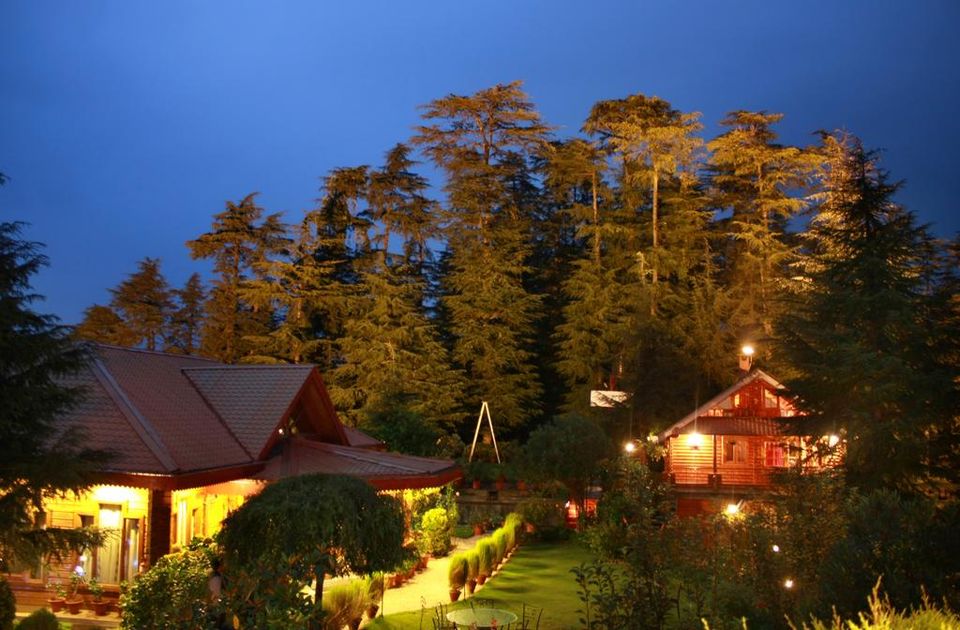 The Chalets offers extremely homely and comfortable stays in well-equipped deluxe rooms, apartments, log chalets, family chalets and bungalows. All these accommodation options come laden with luxuries such as flat screen televisions, free WiFi, private bathrooms, closets, separate sitting areas and room service amongst others. To make sure that their guests are in constant connect with the serene surroundings, all stay options come with a private balcony where guests can sip on a hot cuppa while enjoying breathtaking views.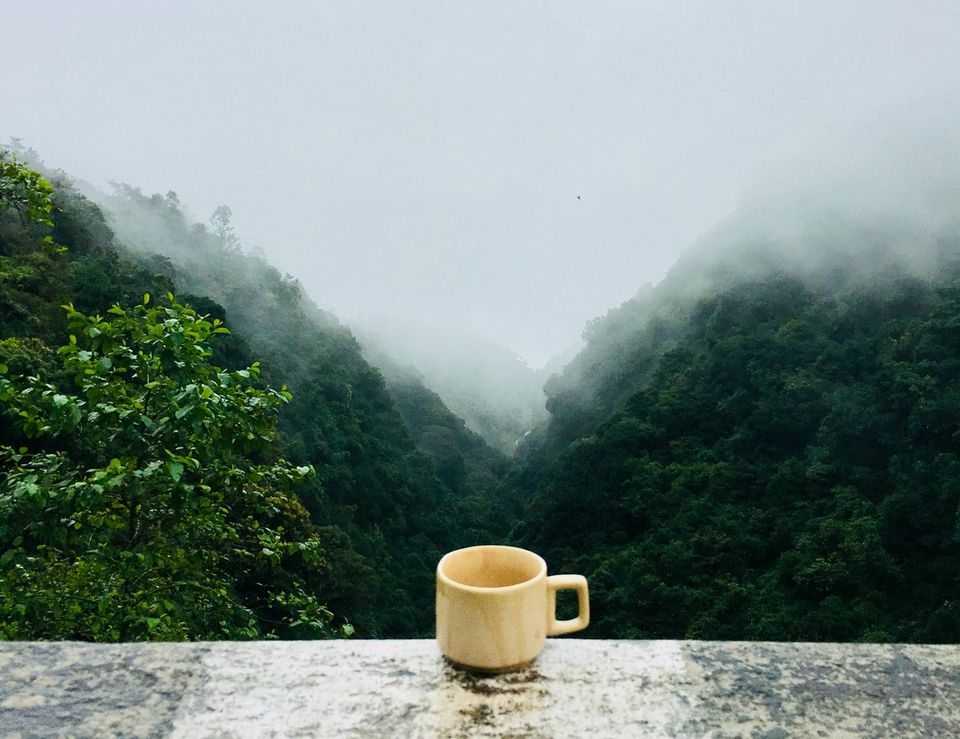 Food
The Chalet's in-house restaurant, Garden Pavilion serves a range of cuisines including Indian, Chinese and Continental. The restaurant, with its calm and simplistic ambience aims to recreate the serenity of The Chalet's mid-Himalayan location and excels beautifully at that.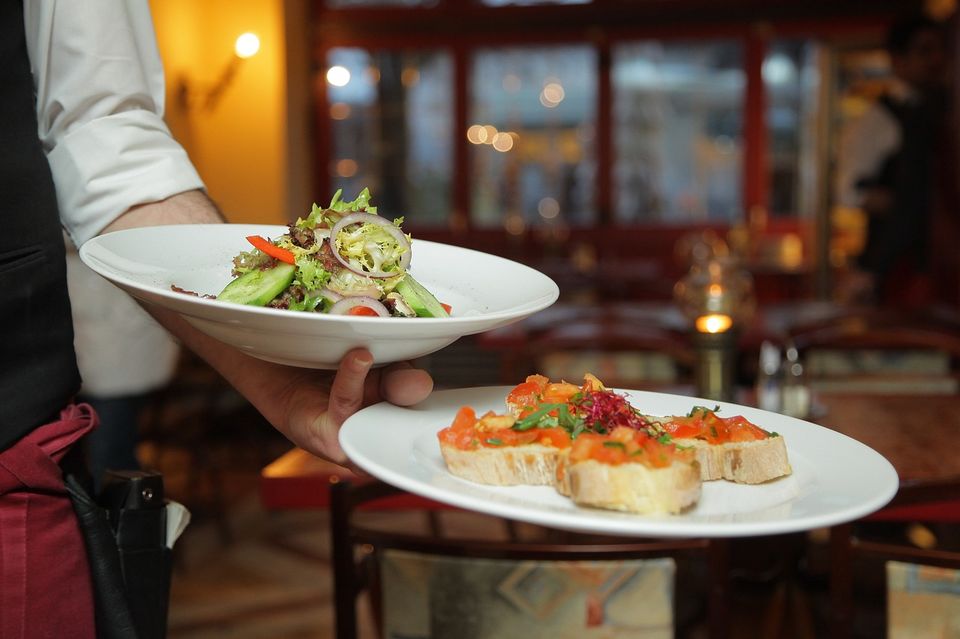 In addition to Garden Pavilion, the resort also has a beautiful revolving restaurant called Top of the World. A one of its kind setup in this region, a meal at Top of the World is an experience you'll cherish for a lifetime. After all, what better place to indulge in piping hot Himachali delicacies than while enjoying 360 degree panoramic views of the majestic Himalayan peaks!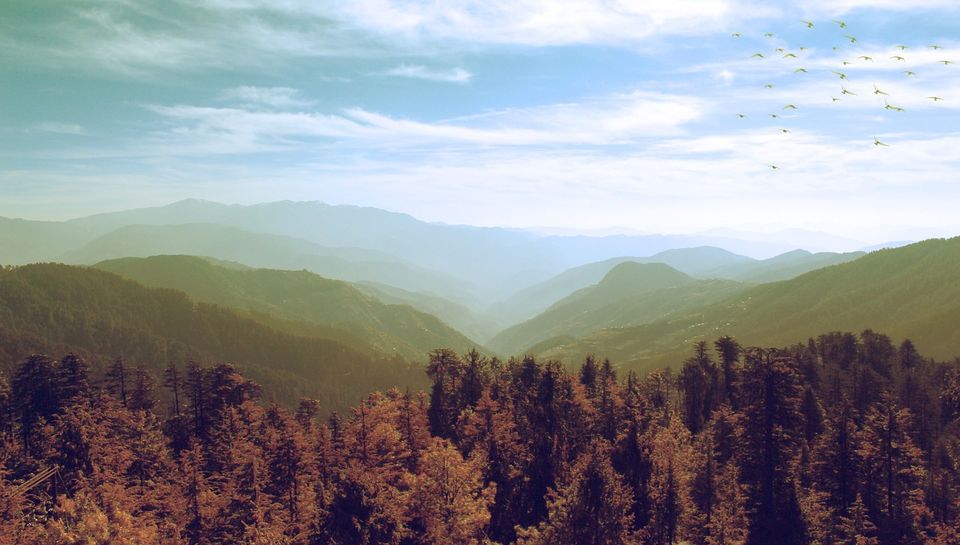 And just so that your spirits are high while you're staying here, there's also a gorgeous and well-stocked bar where you can unwind in the evenings.
Cost
A stay at The Chalets starts at ₹6,000 for single accommodation in a deluxe room. A double accommodation in the same room will cost you ₹7,000. The Chalets also offers an apartment accommodation option for both single as well as double bookings. While a solo stay in the apartment will cost ₹6,500, a double stay will cost you ₹7,500. On the other hand, if you're renting a chalet, you'll have to shell out ₹13,500 for the chalet that accommodates a maximum of four guests. The prices are only for accommodation and do not include any meals. Prices for bungalows and family chalets are subject to availability.
Best time to go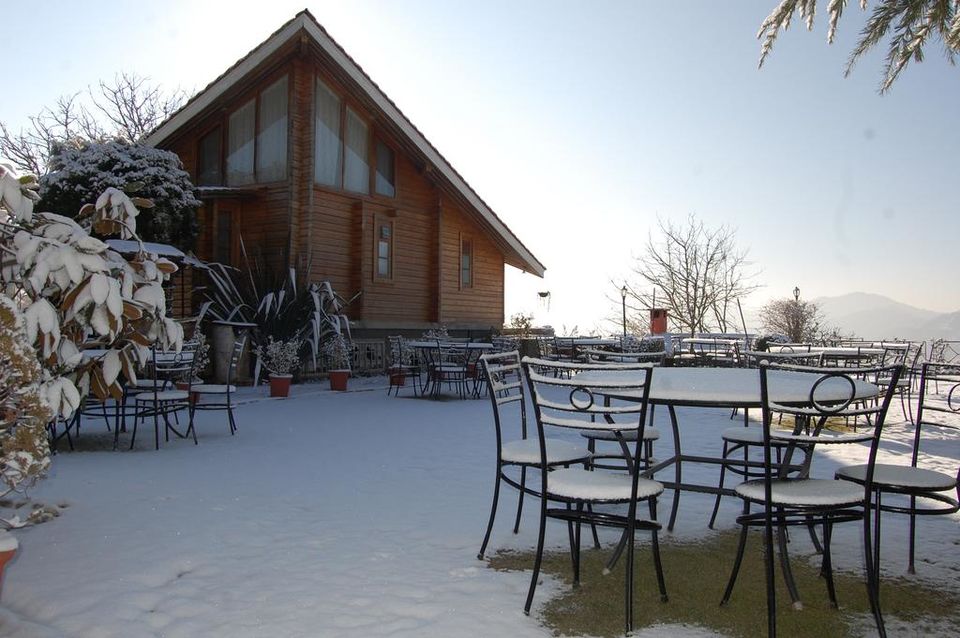 The best time to visit Naldehra is in the summers(May to September) when the weather is moderate with temperatures ranging between 5°C and 28°C. However, if you enjoy exploring hill stations in winters (October to March), make sure you pack enough warm clothes as temperatures can drop to -5°C in this hill town.
What to do in and around the property
1. Take a dip in a heated pool
The Chalet has a beautiful indoor heated pool that lets you take a dip or relax by the poolside under a starlit sky or on a warm sunny afternoon. The heated leisure pool is placed in a large glass plant-packed hall that seems to bring indoors all the charms of the surrounding woods–giving you a unique taste of how it feels swimming in the hills.
2. Take a trek through the hills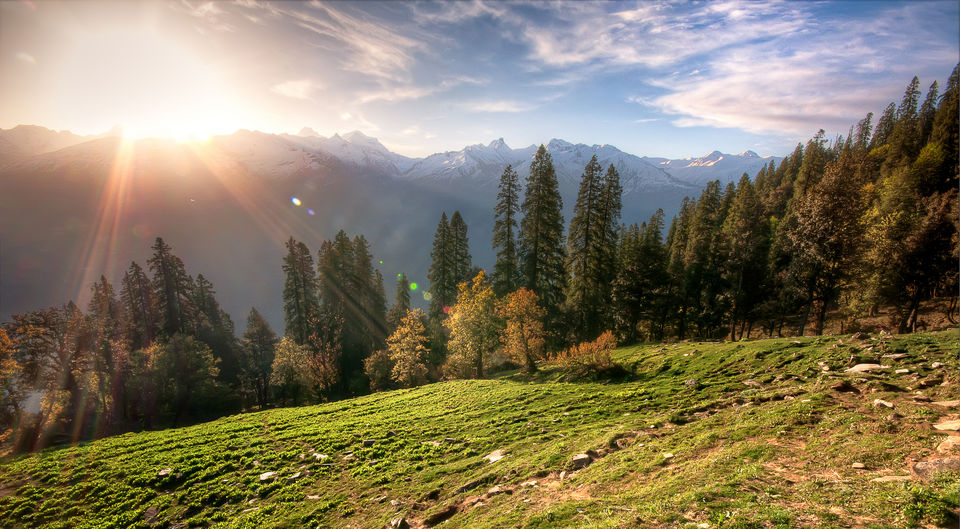 The hills surrounding The Chalets are known for some of the most exciting trekking routes in the region. Beginners or those travelling with family can take a circular trek around hillocks of Carignano. Another popular trekking route is the Mashobra valley trek that covers a total distance of 8km. The medium-difficulty trek, starts from Mashobra and descends down to Sipur through thick deodar forest where you can see a 400-year-old temple. Trekkers looking to push their limits to the extremes can take a trek from Mashobra to Dak Bungalow which covers 11 km in a time span of three hours.
3. Go birdwatching in Reserve Forest Sanctuary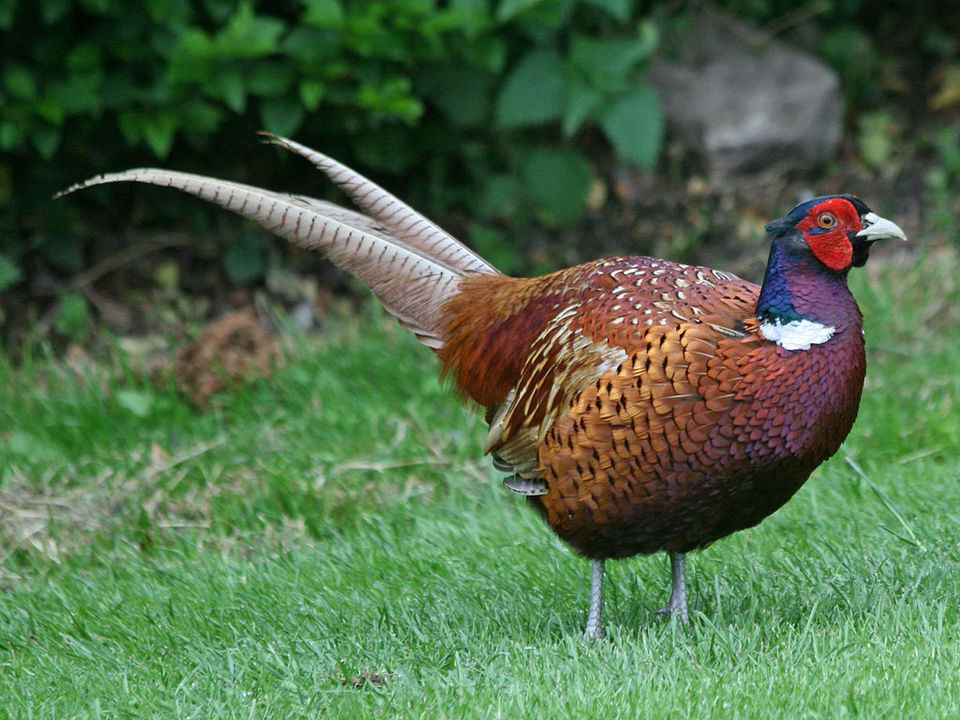 Situated at a distance of 16km from The Chalets, Reserve Forest Sanctuary in Mashobra is simply a bird watcher's delight! The sanctuary houses one of Asia's largest watersheds that attracts a wide variety of birds throughout the year. Some of the most common bird species one can spot here include Himalayan eagles, pheasants, partridges and chukars.
4. Go whitewater rafting at Tattapani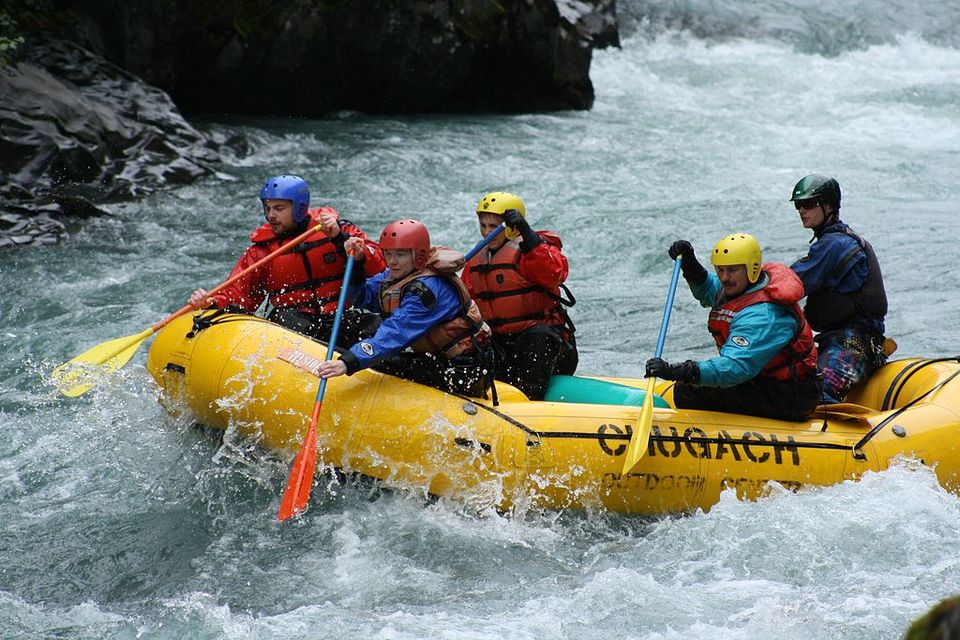 Hire a local cab and take a day out to visit the unexplored whitewater rafting hub, Tattapani, located just about an hour from The Chalets. Apart from its challenging whitewater rapids, Tattapani is also known for its sulphur hot water springs which emerge naturally on the banks of river Sutlej and are said to have healing powers. If you're someone who's always found rafting destinations such as Rishikesh and Manali to be way too overcrowded, Tattapani is where you need to head right away—it's just you and the ferocious Sutlej river in this quaint valley town.
5. Explore the Summer Capital of British Raj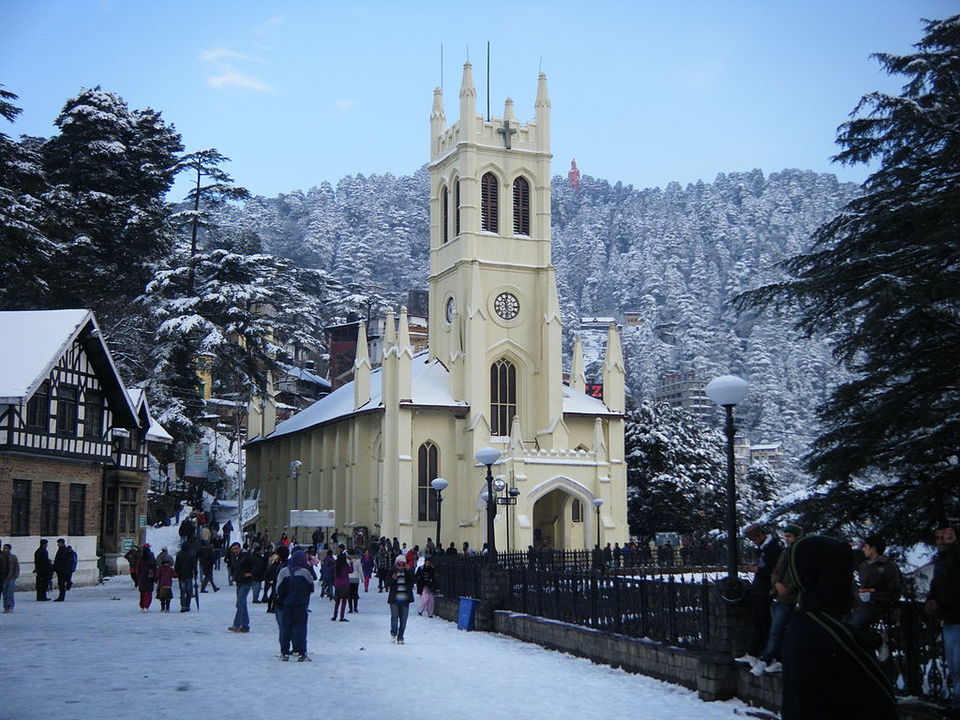 A trip to the region is almost incomplete without experiencing the old world charm of Shimla. Summer capital of India during the British Raj, Shimla is a popular hill station in North India that is soaked in history and culture. Take a walk through the Mall Road, shop for wooden artefacts at Lakkar Bazaar, indulge in street food at Lower Bazaar and marvel the beauty of Shimla from the Ridge.
Getting there
Here's how you can get to the property from New Delhi:
By Air: The closest airport to The Chalets is in Shimla, which is well-connected to Delhi with daily direct flights starting at ₹6,500. Once you get down at the airport, hire a local cab to get to the property in a couple of hours (45 km).
By Road: Drive down on NH44 from Delhi and then take NH5 to reach The Chalets in approximately ten hours (385 km).
By Train: The nearest major railway station to Naldehra is in Kalka. It takes about five and a half hours to reach Kalka from New Delhi in a train. From the railway station, hire a local cab and get to Naldehra in four hours (110 km).
Know of any other destination in India that is a cheaper alternative to a global holiday destination? Write in here and share everything about it with the Tripoto Community.