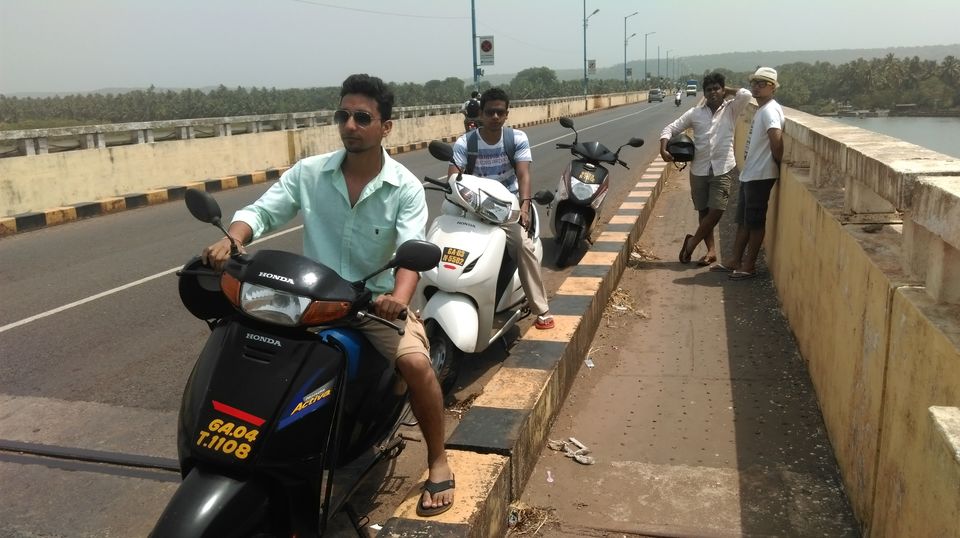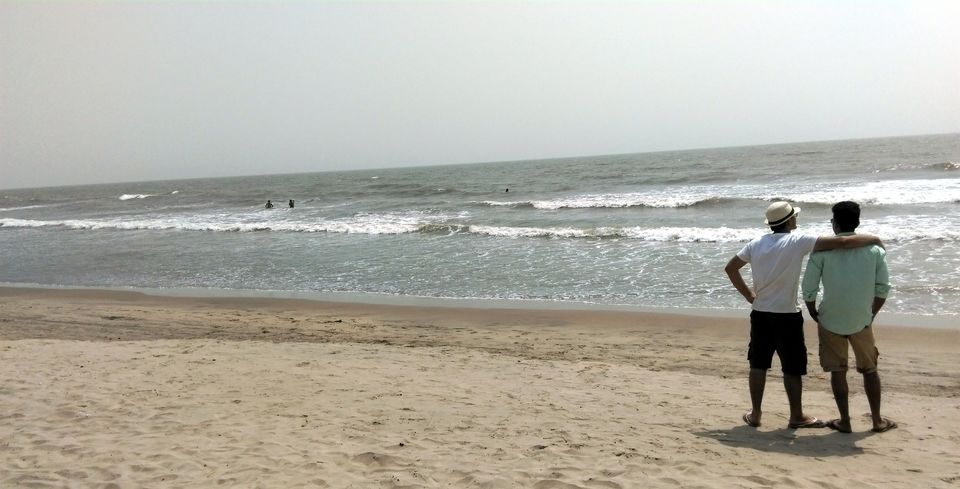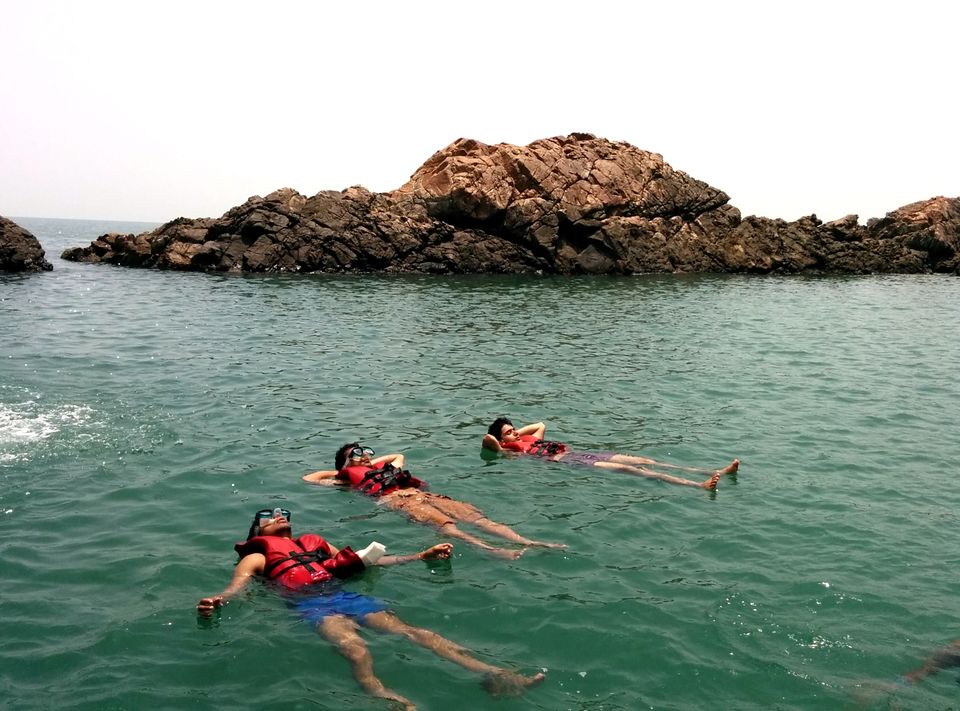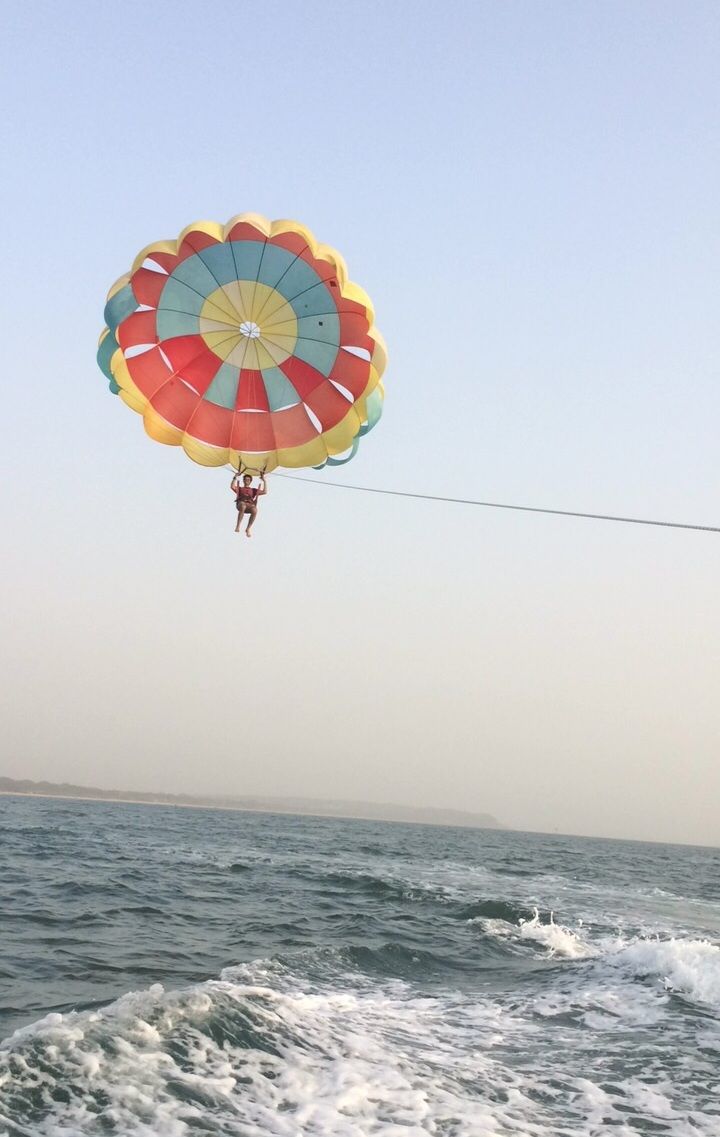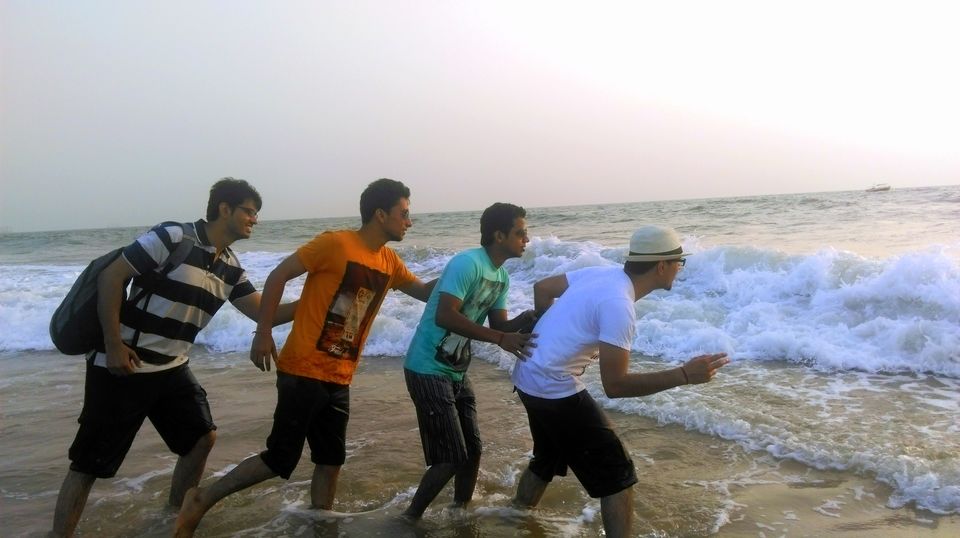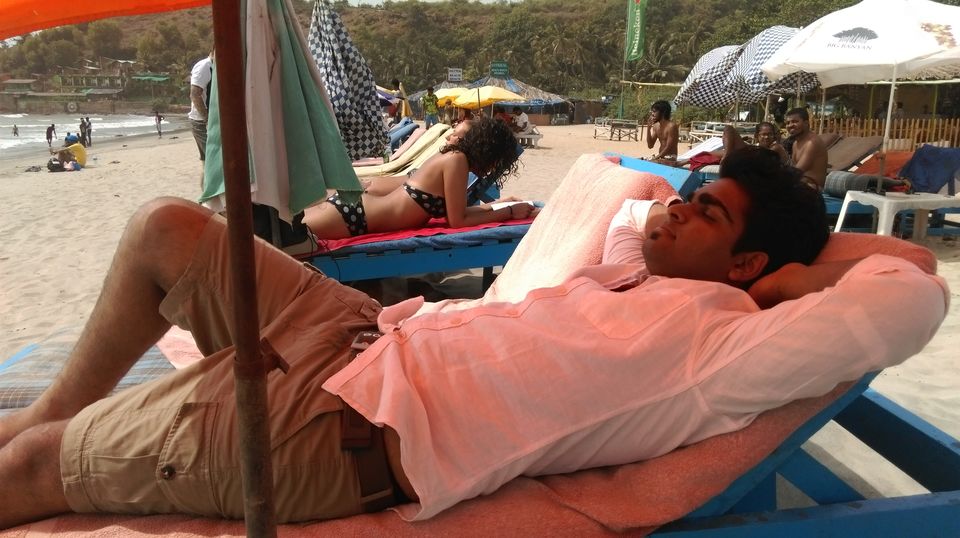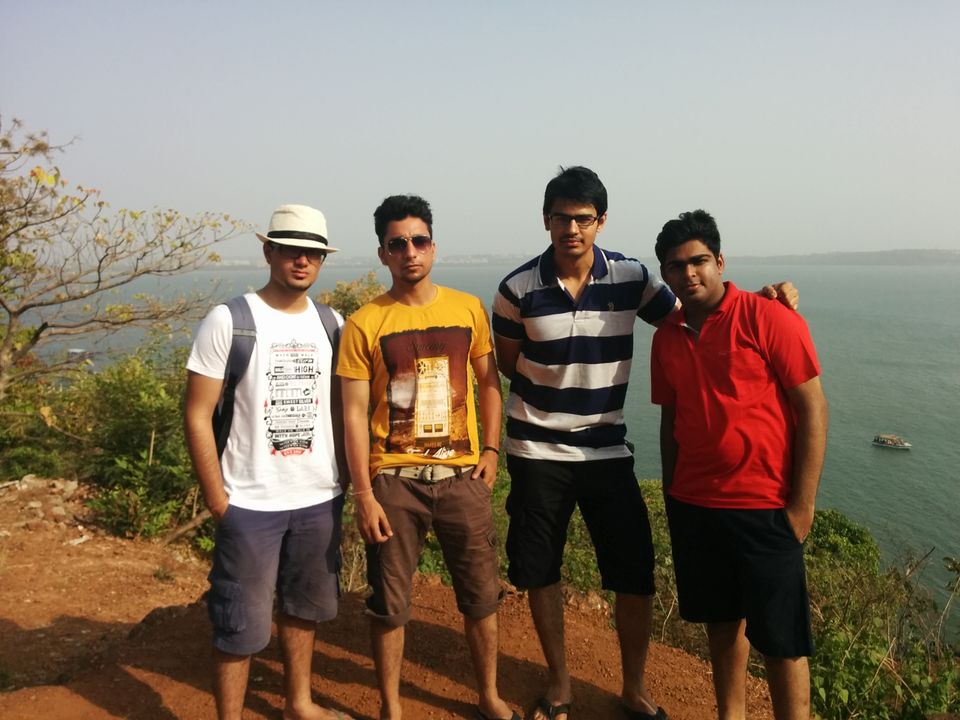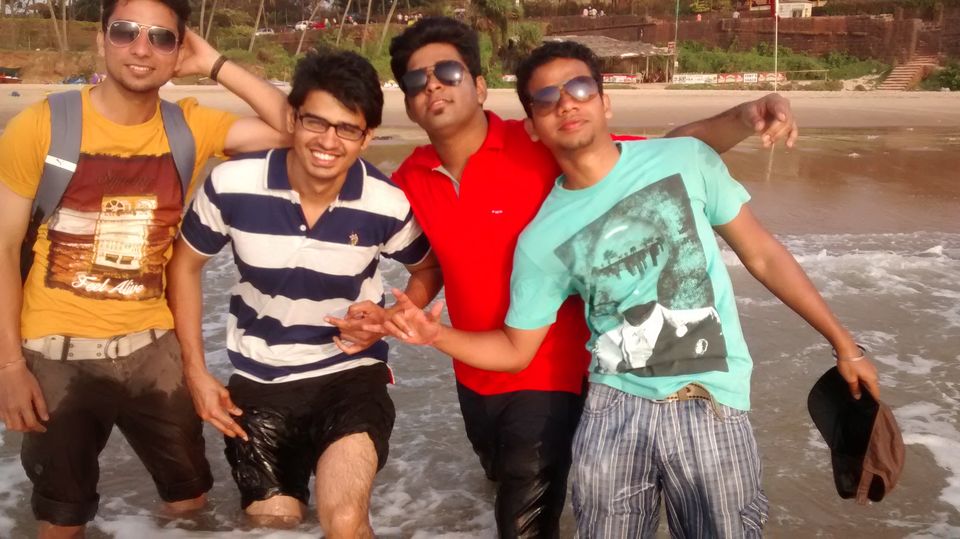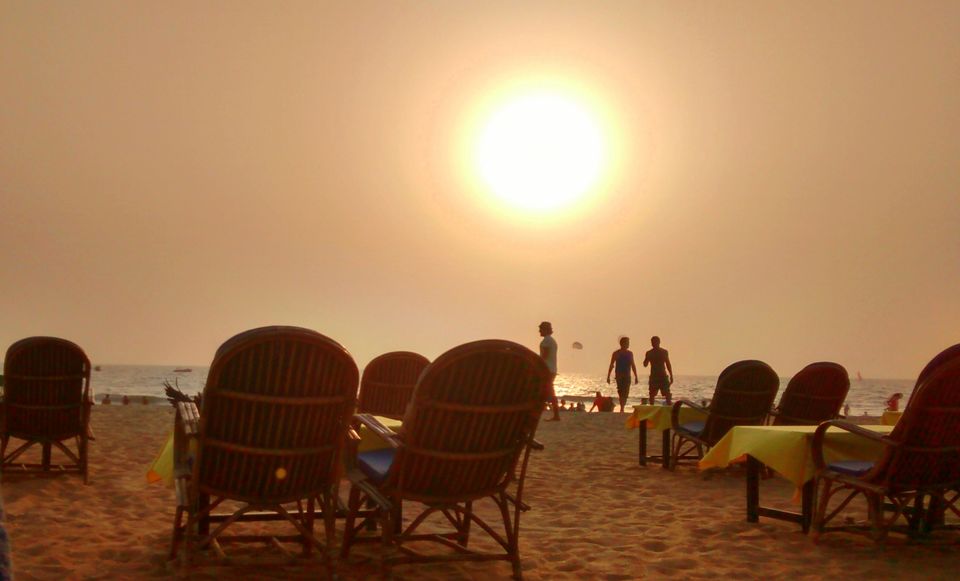 You are in the last year of your college and you want to go somewhere with your buddies to add some more memories to your college days...What could be a better place than the land of fun, food and beaches..Goa..That is what came to our minds and  there we where..Those five days spent at Goa will always be remembered..
Getting there: 
Though you can reach Goa by any means of transport, be it rail, flight, bus or your personal vehicle as it is very well connected to all major cities of India, but keeping this trip of ours  pocket friendly, we decided to go there by train. Madgaon and Vasco de Gama are the major railway stations of Goa.But If you are interested in going to north Goa first, i ll recommend deboarding at Thivim Station, nearest to all major north Goa beaches and thats what we did.
Staying there: 
In goa..you will find More hotels and resorts than homes of residents..(thats little exxagerated.:P).But yes..there are plenty of hotels in GOA  to choose from, from five star resorts to budget hotels to beach huts,  depending upon how deep your pockets are..We managed to get a four bedded room for 2200 bucks near calungute beach, that too with a swimming pool! So, staying in goa is never a problem.
Roaming Aound: 
Our trip started from calungute, where we booked our hotel for three days.After bathing for 2 hours in the swimming pool we finally were ready to explore GOA.
To roam around, we hired scooters, which i believe is the best way to explore Goa.One can hire them for around 300 rupees a day.You can also hire Motorcycles or jeeps but the cost would obviously go up. 
With helmets on our heads and excitement in our hearts we headed towards the famous Aguada Fort, which is actually a 17th century Portuguese Fort and was also used as a prison.It is the same place where a part of the Movie " Dil chata Hai" was shot.It hardly took half an hour to reach there from Calungute. After the fort we headed back to calungute beach visiting Sinquirim beach enroute, which is a less crowded quaint beach besides the Aguada fort.
For relaxing on the beaches, there are shacks on every possible beach you can visit in goa where you can easily find cheap liqour and tasty sea food.They also provide beds if you are interested in taking sun bath.
A one hour ride from calungute along the scenic roads will lead to Arombol beach, the northernmost beach of goa and also the best beach we visited throughout our trip. Its so quit, beautiful and calm here that while relaxing on the beds with sheds on your heads, you will feel like never going out of this place. Here you will find more of the Foreign crowd, probably more than the local crowd.
Reaching back to Calungute, we decided to go for some watersport activity.From many options available at the beach like banana water ride, jetski etc. we chose parasailing.Though paying 600 rupees for just less than a minute of  parasailing seems to be quite  expensive, but believe me, its really worth it. For a minute you will feel like on the top of the world with endless sea in front of you. So do try parasailing on your next visit to Goa.
We decided to go for a party in the night in one of the clubs at Baga beach(which is actually just walking distance from calungute beach along the beach).
Tito's and mambo's are among the famous ones here.Though we chose Tito's but would recommend you to go for the newer ones like Mambo's, LPK etc. which are more preferred by the people nowadays.
That ended our trip on a HIGH! and we were back on the madgaon railway station the very next morning to catch our train back home.
Few Important Tips :
1.Always remember to take sunscreen lotion with you.Because of being in the tropical region and near arabian sea, its quite hot and humid out here.
2.Though you can enjoy goa around the year, the winter months is the top season. Always prebook all your hotels and flights if going in the months of December and January, and be ready to pay extra for everything(sometimes even double).
3.Goa is divided as North Goa and South Goa.Though we only visited the north goa, South goa is worth vising too if you are looking for a calm and relaxing holiday away from the crowd. As per my knowledge, Palolem and few other beaches of south goa are considered among the best in the ASIA.
4.Liquor...Well..its cheap..really cheap and you can drink literally everywhere in the Goa.:)