Pondicherry is the Indian Côte d'Azur, a seaside town with French style and refinement. In this picturesque setting, we discovered eight delightful Airbnb stays that will give you a deeper experience of Pondi's French flavour.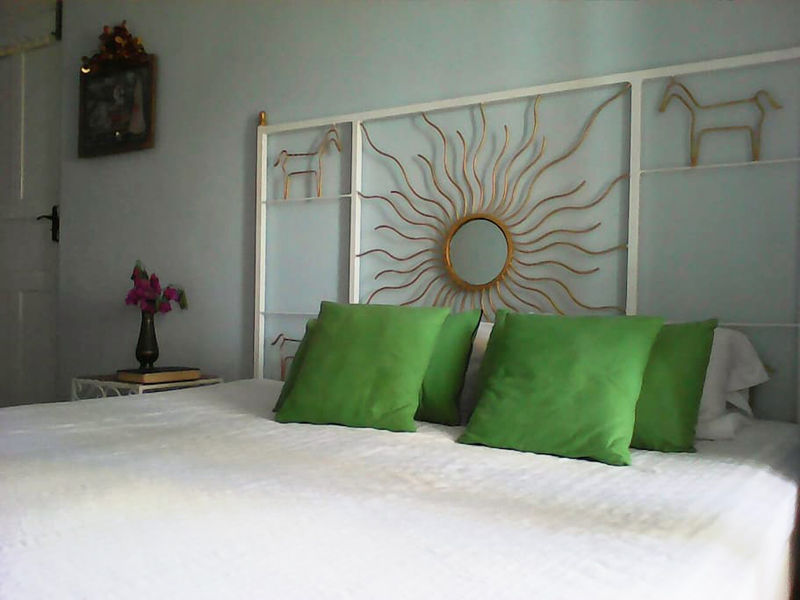 The French laid out their streets in a formal grid pattern. This was White Town. Over the canal, or Drain, the Tamil quarter, Black Town, grew up in its own organic way—albeit with a great number of fine mansions built by wealthy traders. Hit the streets for a wander through Pondi's charming French Quarter, which seems refreshingly sleepy; traffic and horns largely absent, replaced by colourful villas.
As you get your bearings, you'll discover beautiful churches and quaint former governmental buildings established by the French, many of which have been beautifully restored and painted in tropical hues of pink, yellow, and blue. Settled amidst these streets or on the waterfront, there are eight amazing Airbnb stays beautifully designed, full of character, in great locations and with wonderful owners.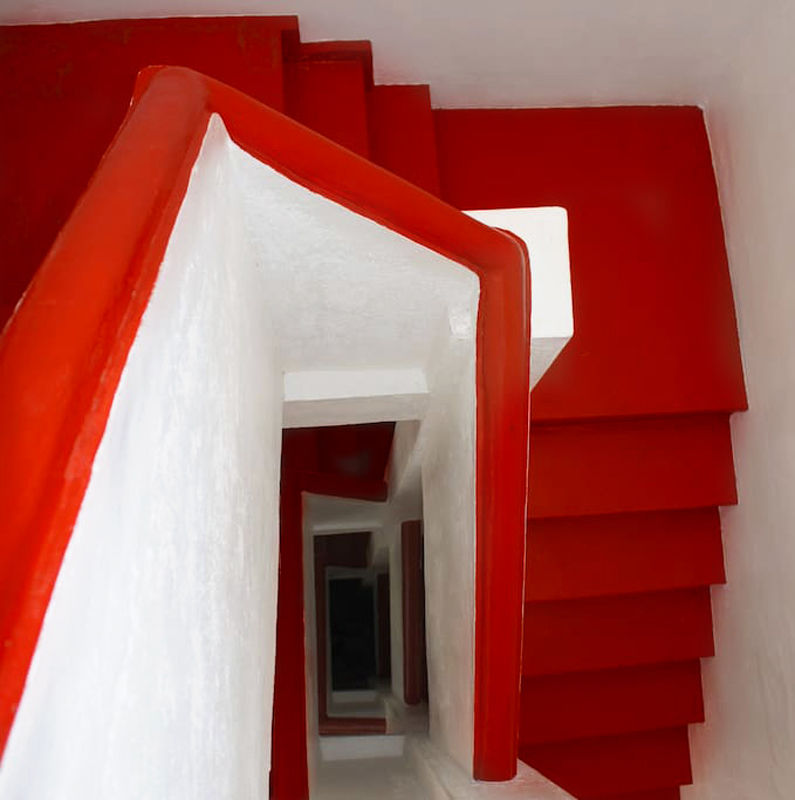 A 'FOREST' GUESTHOUSE, AUROVILLE
Set amidst a lush garden, under massive trees, dotted by fish ponds, horses, butterflies, birds, dogs, and other beings of nature. Located in Sharnga community, one of the 150 settlements in Auroville, this is more of a retreat than a guesthouse. The community was established by Claude and Bernard on a barren piece of land in 1976, first as a farm, and then as a stud farm home to over 40 horses. It was in 1992, that the the horse sheds were converted into rooms that formed the guesthouse.
PENTHOUSE IN A HERITAGE MANSION
Imagine a traditional two-storey French colonial building with high ceilings, a beautiful garden and sit-outs, rooms with antique furniture and a terrace with a view of the ocean that you'd like to just pack into the suitcase and take back with you. That's this Airbnb stay! The best part is the owner (who speaks English, French and seven Indian languages) lives on the premises and is absolutely delightful company.
RADIANCE, FRENCH QUARTER
Smack in the heart of the French Quarter, is this charming two bedroom apartment. Just a short walk from the beach and a leisurely stroll's distance from the Aurobindo Ashram, this apartment was designed by Mui Ho, a talented architect from Berkeley, California. The owners also collaborated with INTACH's Pondicherry branch during the restoration of the building. The space evokes a sense of healing and calm.
SERENITY BEACH, GULKAND HOUSE
Take in the panoramic view of the Indian Ocean and Bay of Bengal sitting out on the first floor of this lovely beach house. Fully independent, it comes with a private dining area, living room, two baths, and a stocked kitchen. Also, it's a 10 minute drive away from Auroville.
Pondi's French Quarter is refreshingly sleepy; the honking horns, zooming vehicles, and chaos are largely absent...
A ROMANTIC B&B, HERITAGE TOWN
Two minutes from the Aurobindo Ashram, on lower Nehru Street is this perfect little love nest. There's a delightfully French rooftop lounge that serves drool-worthy croissants. The vibe in the B&B and the lounge is elegant, romantic, youthful and bright.
THE HOUSE OF BLUE MANGOES
In a quiet lane of Pondicherry rests this lovingly restored Franco-Tamil heritage house inspired by David Davidar's book of the same name. You will love the house's yellow walls that blend seamlessly with its beautiful Tamil courtyard and thinnai (a traditional Tamil sit-out at the entrance). We'd recommend the Isaioli ensuite room. Every bit of furniture here has been handpicked and tells a great story.
A COMPACT HOUSE NEAR GULKAND
No matter the season, the tropical architecture of this compact modern house means you get great cross ventilation and lots of natural light. It has an open plan living area set off a main courtyard. It's built in a vertical format, however, so while the living space is on the ground floor, the study, smaller bedroom, bath are on first floor, the main bedroom and bath are on the second; and the terrace has the laundry and views of the ocean and Aurobindo Ashram.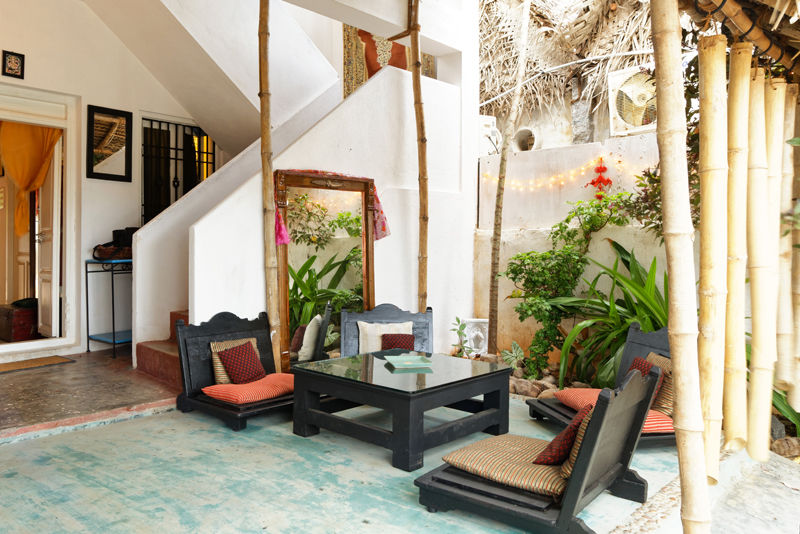 AURODHAN
A spiritual retreat-style stay where you can hear the ocean waves. Located near the quiet end of French Quarter, it's a perfect place for writers, artists and people who love a peaceful spot to unwind. The house has original artworks, and the bedroom has a gorgeous antique bed. It's also great if you want to explore the nearby colonial French churches, the Aurobindo Ashram and the Governor's house.