Whooo Whooo Whooo!!! It's simply enchanted, seemed I landed in Fantasy-land!!! Presenting to you the unbelievable "Garden by the Bay".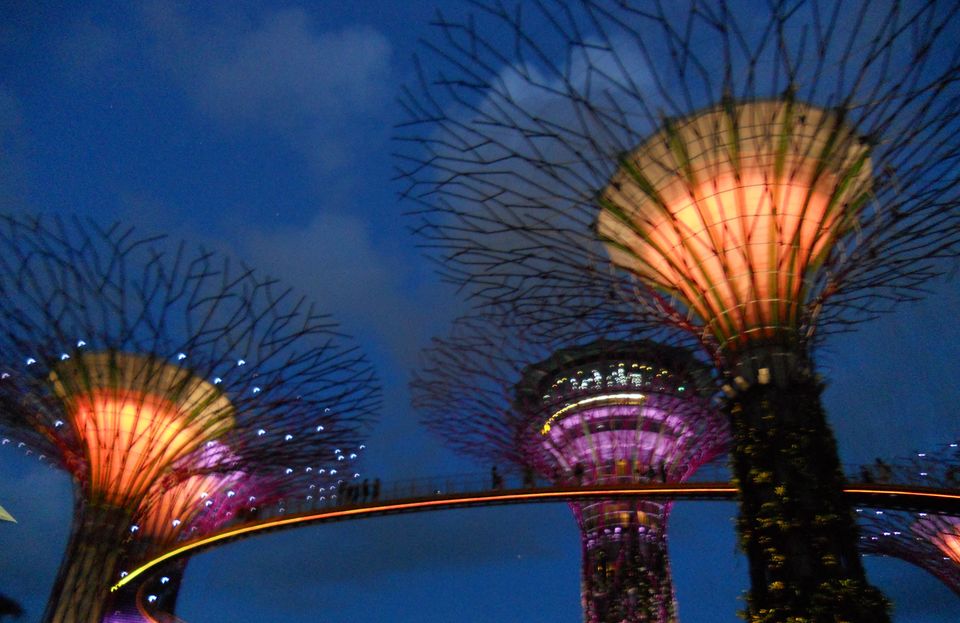 It's one of the most popular Tourist Attractions in Singapore. Located at Marina Bay. Entry to Garden by the Bay can be made either by 'Marina Bay Sand' or from the 'Helix Bridge' towards the Art Science Museum.
The main attraction of Garden is "SUPERTREE GROVE WITH SKYWALK, "FLOWER DOME" AND "CLOUD FOREST". The entry to the Main Garden is Free Free Free!!!
My favourite will always be Skywalk(yayyy). We took a combo pack that included Flower Dome and Cloud Forest. Skywalk ticket is separate. We reached around 4 pm and visited the Flower Dome first, followed by Cloud Forest; it took us almost 3 hrs.
The Free evening "LIGHT AND SOUND SHOW" is the high point of this pretty garden. It's simply TREAT TO THE EYES!!! The best way to enjoy is to just lay on your back, relax and enjoy this mesmerising show with "Melodramatic Sounds and Glittering Lights".
Twinkle Twinkle so many stars……truly this was the moment when I simply wished I could hold back the time and just lived that moment for ever !!! hmmmm.
Tips & information-
1.Timings for Free Light and Sound show is 7:45pm and 8:45pm every day for 15 mins.
2.Before making to Garden by the Bay please do visit their site for closure dates.
3.This is a place to be clicked, CAMERA get set and goooooo hahahaha.
Flower Dome- We visited the "Flower Dome" first ie. in afternoon, as flowers best seen in daylight. Flower Dome is filled with beautiful flowers, ample varieties of plants, It's simply beautiful!!!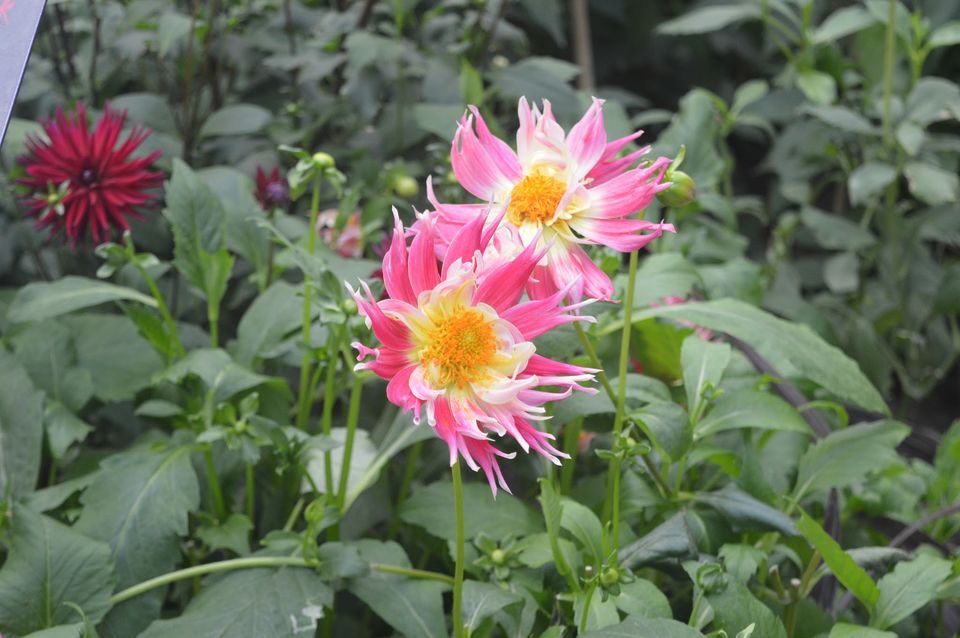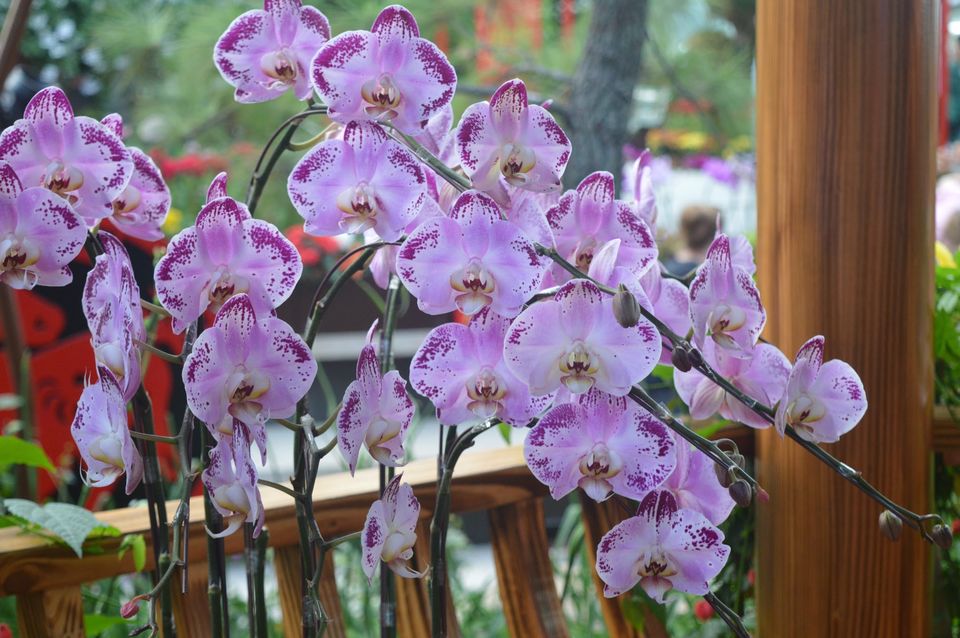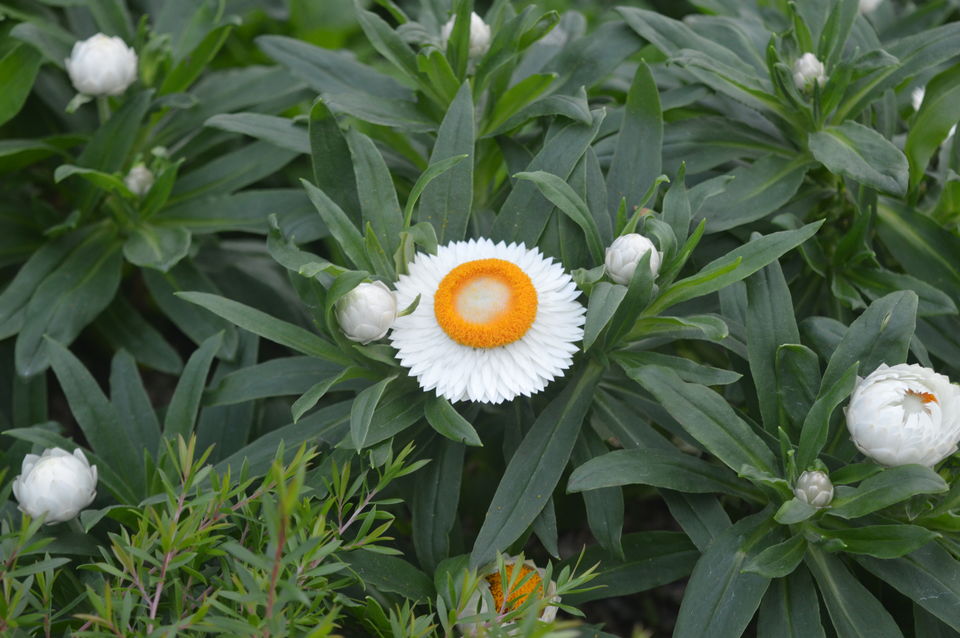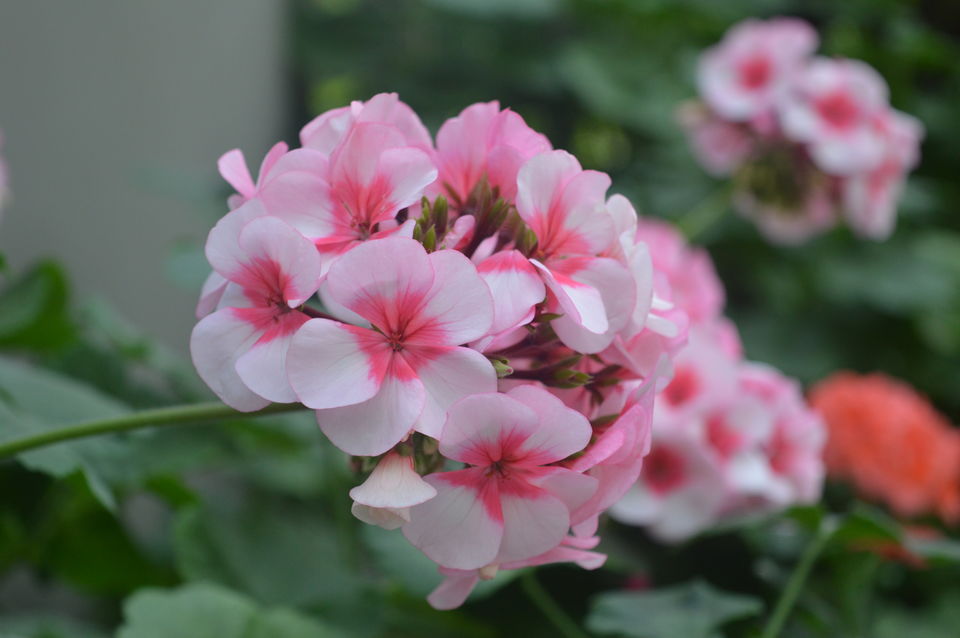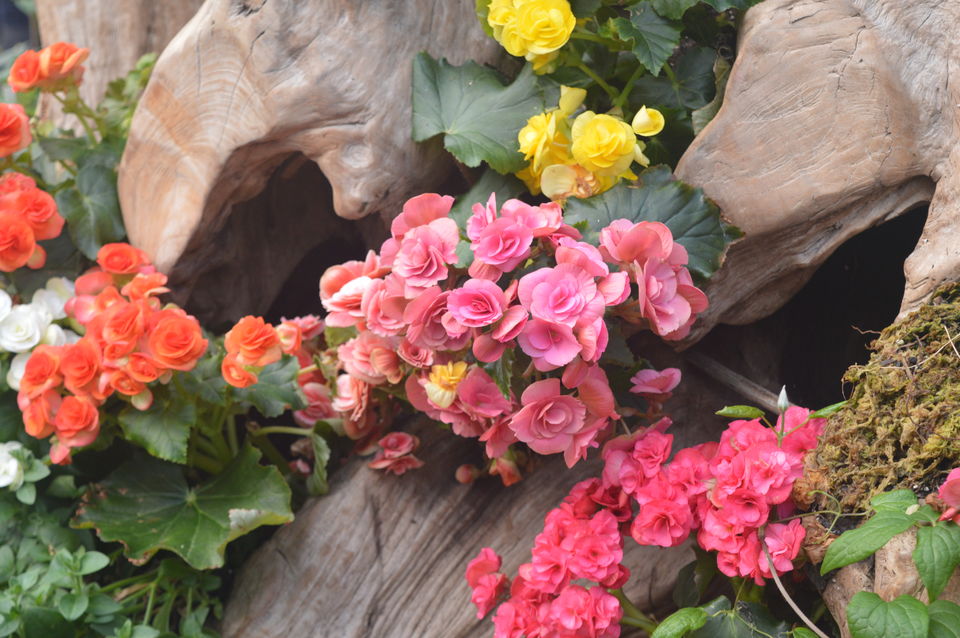 Cloud Forest- "Cloud Forest" was the next, as we entered the Cloud Forest cold breeze hit our faces; beating the outside heat(even the month of Feb could be hot); it was so refreshing, and there stood a "Massive Man made Waterfall" in front of us.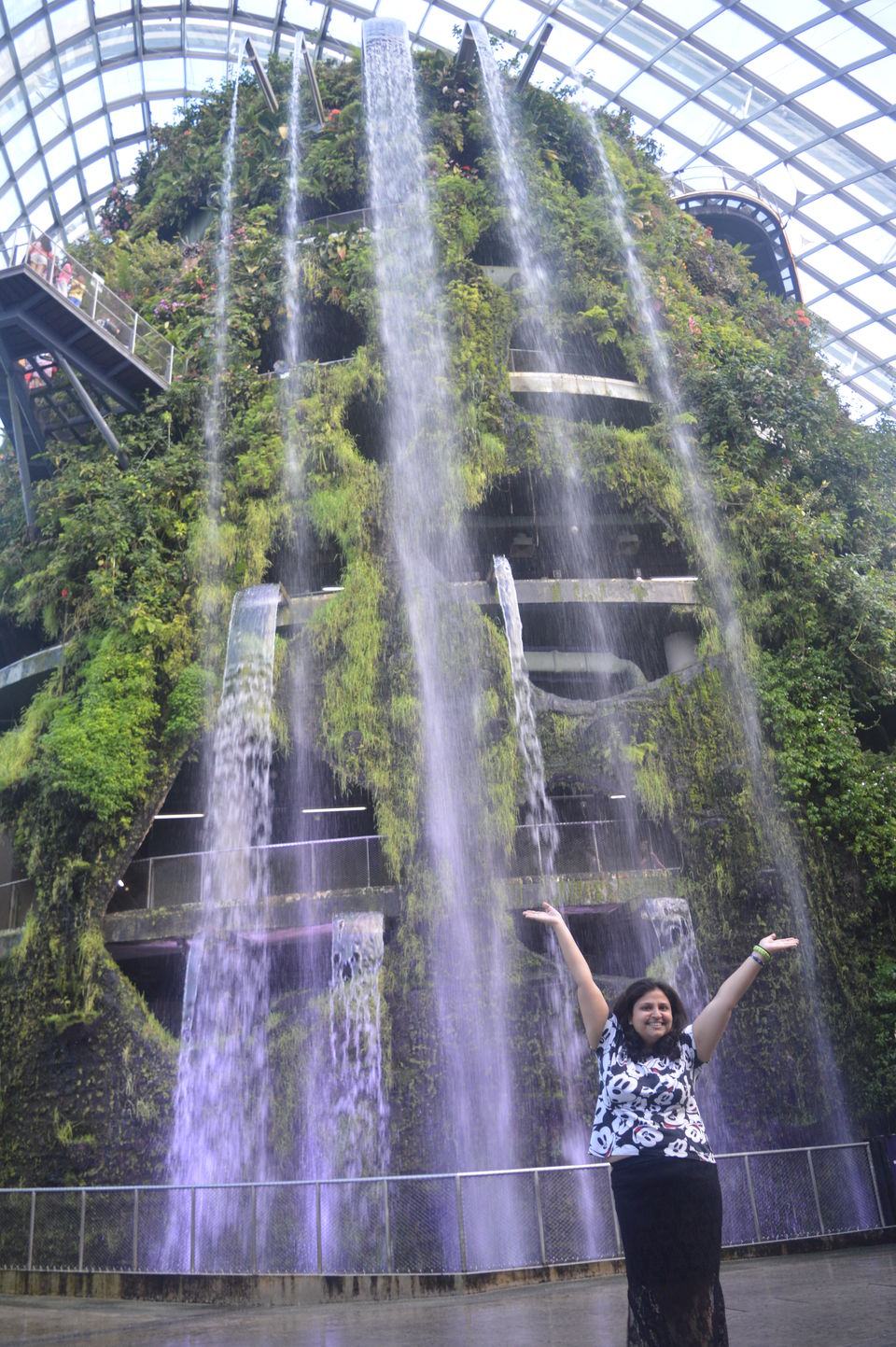 For few minutes I simply gazed the waterfall, as it was breath taking, clicked lots n lots of photos;) . The whole place is climate controlled it's really cool inside. Elevator took us to the top, it's "Five Storey Rain-Forest" and we descend the Cloud Mountain via Circular Walkways.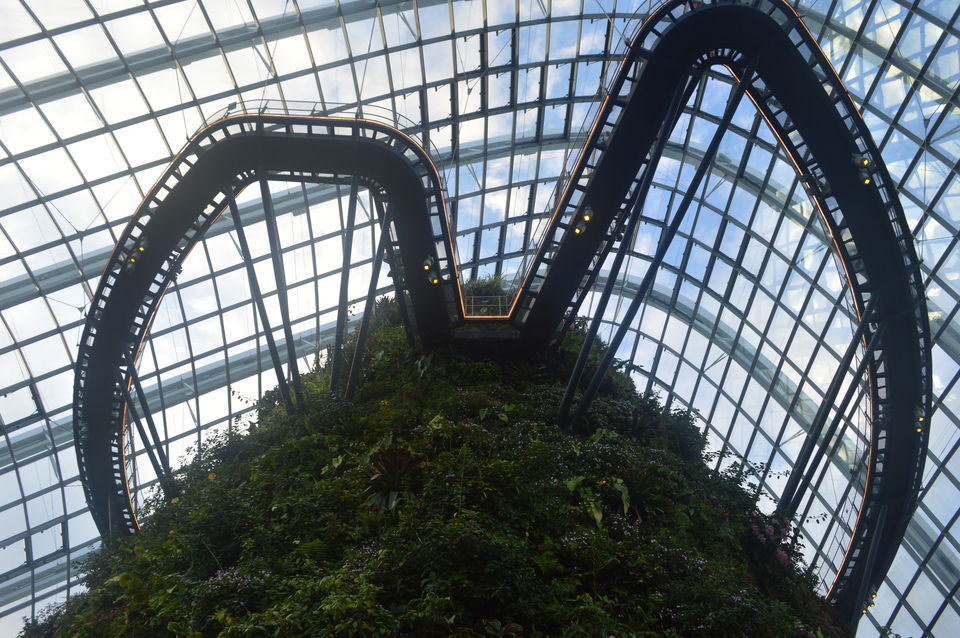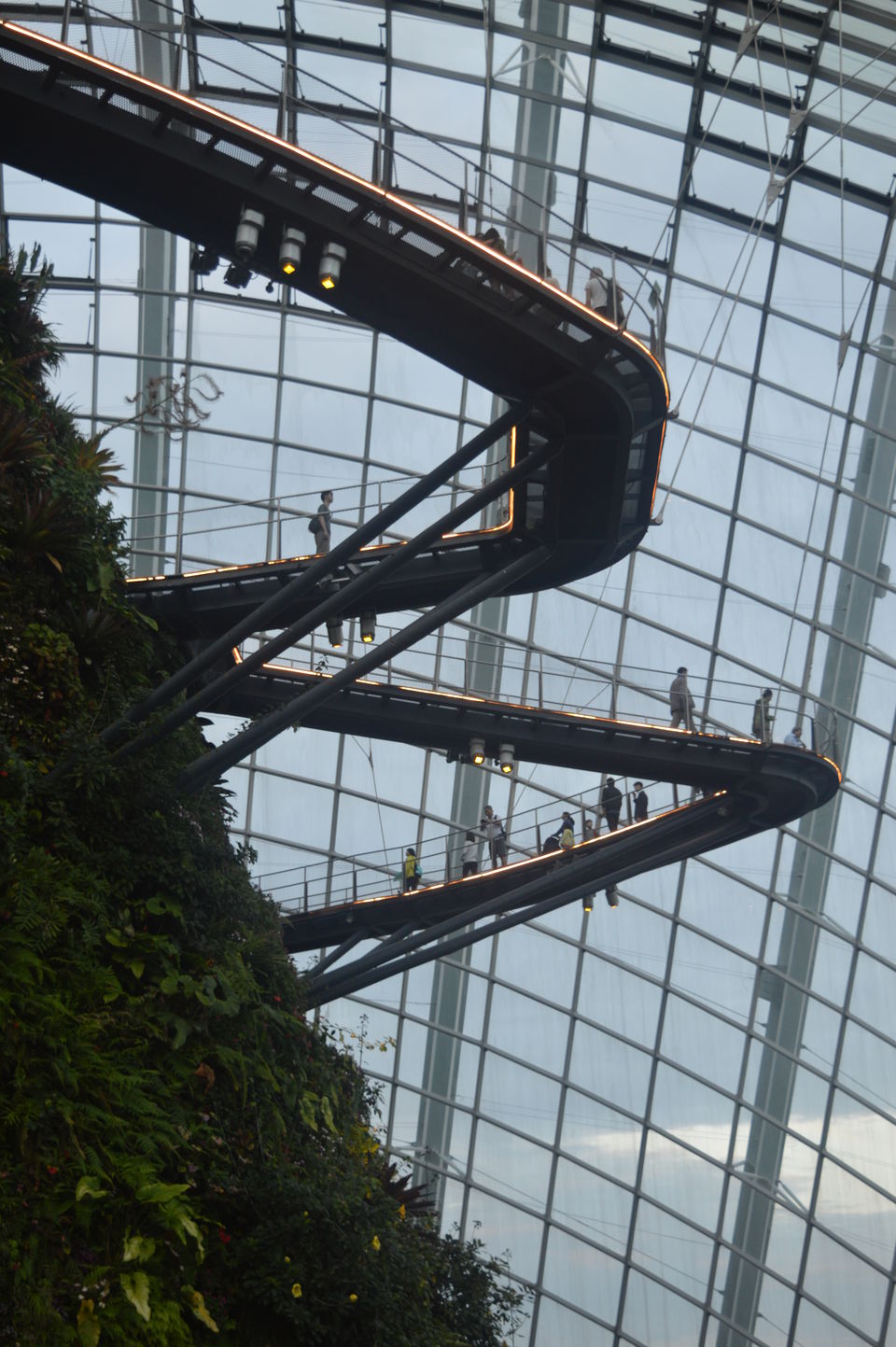 Supertree Grove(Skywalk)- Awesomeeee!!! Just my way to describe it, hehehe. "Supertree Grove" is a tree like "GIANT STRUCTURES". Lift took us to the top of Supertree which was connected to the other Supertree via Skywalk.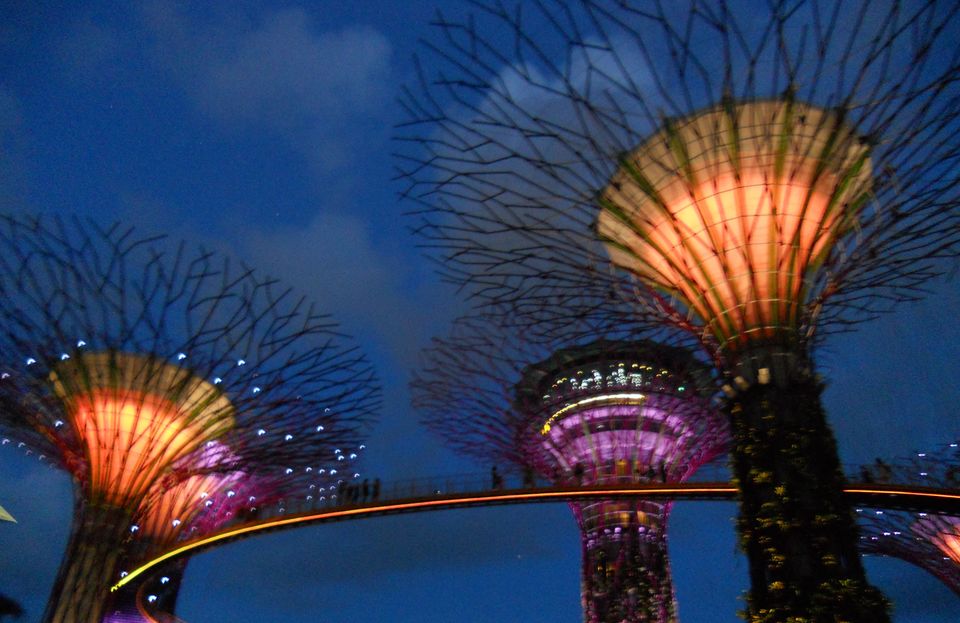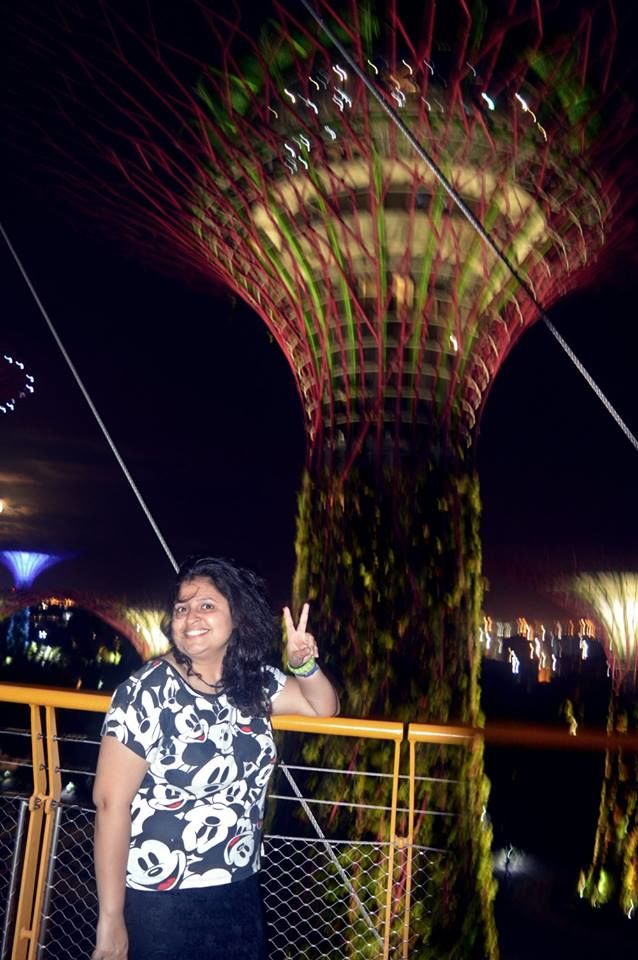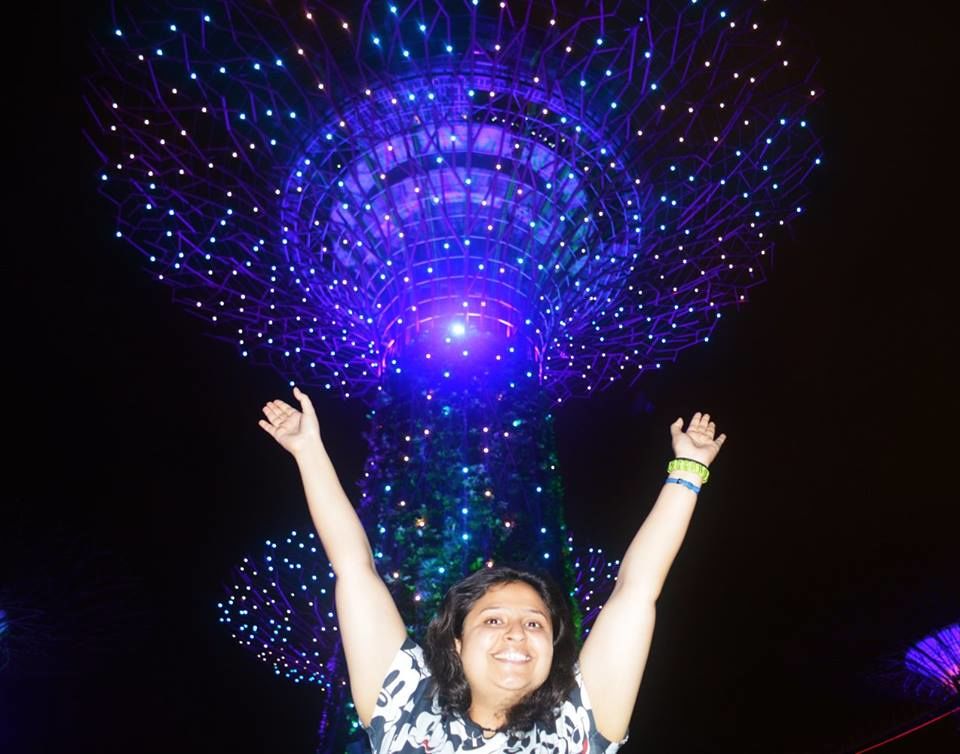 We were able to look through the Entire Garden, the Singapore Flyer , the Gigantic Marina Bay Sands. It was truly one in a million experience, Stars Beneath the Stars......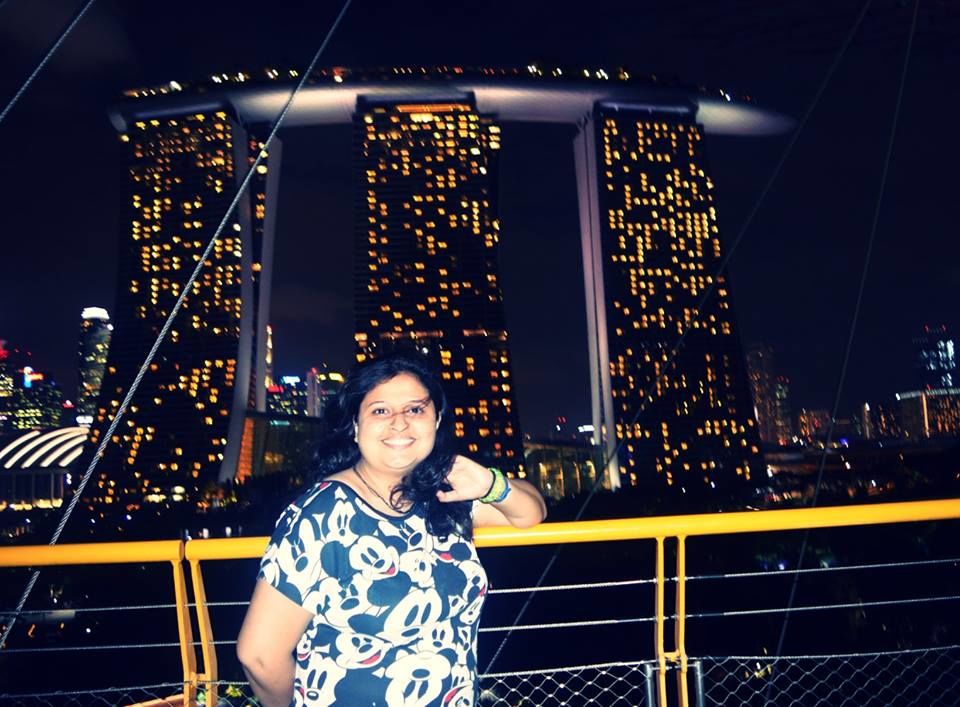 Tips & information-
1.Visit Flower Dome and Forest Cloud in day time, it takes almost 3 hrs.
2.Supertree Skywalk should be visited in late evenings.
3.Combo pack for Flower Dome & Cloud Forest is S$28 and ticket for Skywalk is S$5.
4.Last entry for Skywalk is 8:00 pm.