The architecture. It is beyond brilliant. The intricate details and carvings on red sandstone and white marble is unique to the Mughal Sultanate, and is a visual treat for the eyes. I wish the walls could whisper about the grandeur and charisma of this magnificent empire!
Jalal-ud-din Mohammed Akbar, the greatest emperor of the Mughal dynasty, had built the twin cities of Fatehpur and Sikhri between 1571-1585. The capital city of Sikhri is an example of meticulous urban planning of medieval times. This ancient township is protected by a 11km long fortification wall. A tomb is dedicated to the Sufi saint Salim Chisti. The palace complex houses various important buildings. A tour of the city is like walking into the pages of your school history text book - only to realize that no words can do justice to the pristine glory of the mighty Mughal empire.
By Road from Agra
It is only 37 km away from Agra, towards the west. An hour's drive from the beautiful mausoleum city.You can hire a cab for approximately Rs 2000 (an air-conditioned Indica which is a four seater) and the price varies based on the number of people commuting. Your hotel will be able to help you with this booking.
Note: The Taj Mahal is closed on a Friday, but Fatehpur Sikhri isn't. The Taj Mahal is open to tourists on full moon nights (once a month) and the view is of paramount beauty. So plan your tour itinerary accordingly.
Carry a cap to avoid the blazing sun and sunscreen during the day in summers Warm clothes - It can get icy cold during November to February A good pair of walking shoes Cash - the cab driver and local shopkeepers do not use debit / credit cards A good camera Water bottles - it is allowed inside Some snacks to eat on the way (not allowed inside the monuments).
Entrance Fee (subject to changes)
Indian nationals : Rs 40 Foreign Nationals: Rs 550 Additional camera charges apply
Traveler's Tip:
A tour guide is essential to explain the nitty-gritties of the architecture. Beware of cheats! An official guide would be wearing a white uniform and will have a license. He would charge you approximately Rupees 1500 and would not bargain. You could wait for another travel group to split your expense. However, many fake tourist guides roam at the entrance to con the tourist with a fake ID card and similar uniform. They agree to a lesser price but often provide false information or no information at all.
Babur, the descendant of Chengiz Khan, had noticed a small village and name it Shukri (meaning shukriya or thank you) when he defeated Rana Sangwa at Khanua in 1527. Akbar, Babur's grandson called it Sikhri and made it his capital between 1571-1584.
Diwan-e-Khass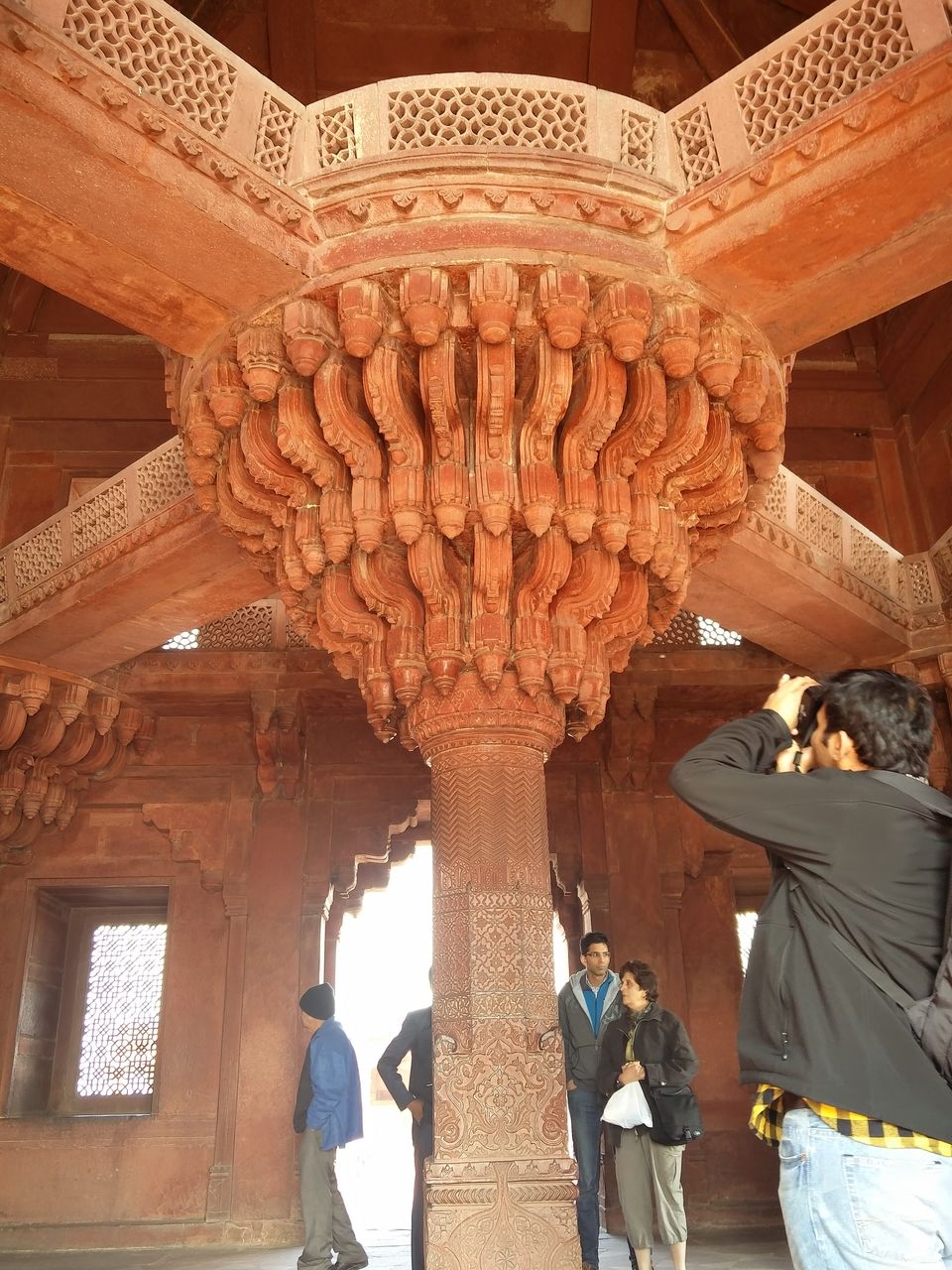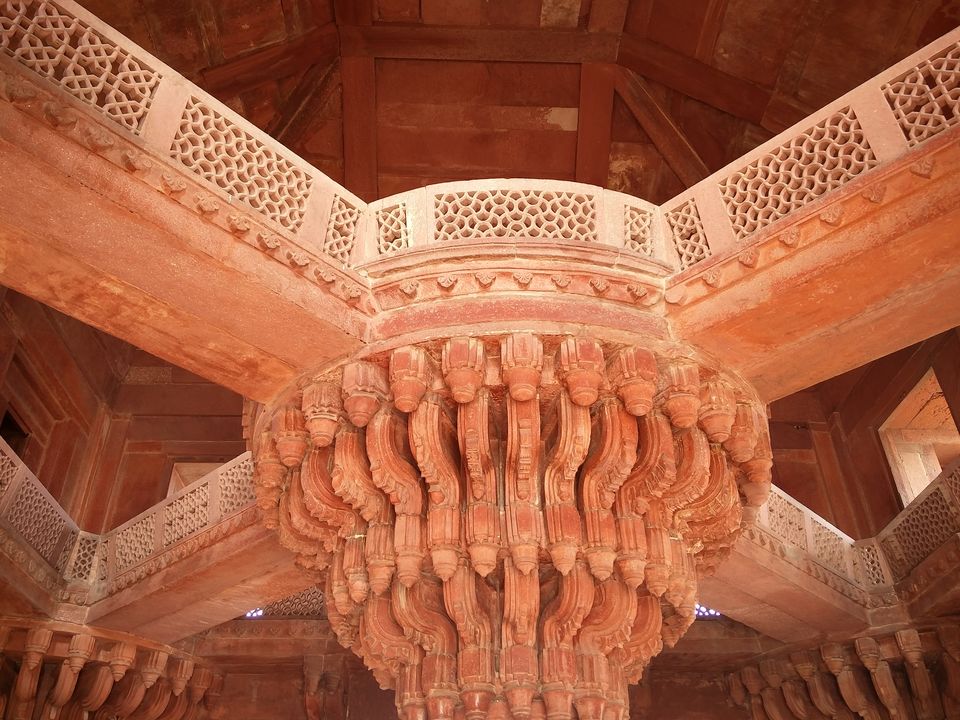 Ankh Michauli - The Imperial Treasury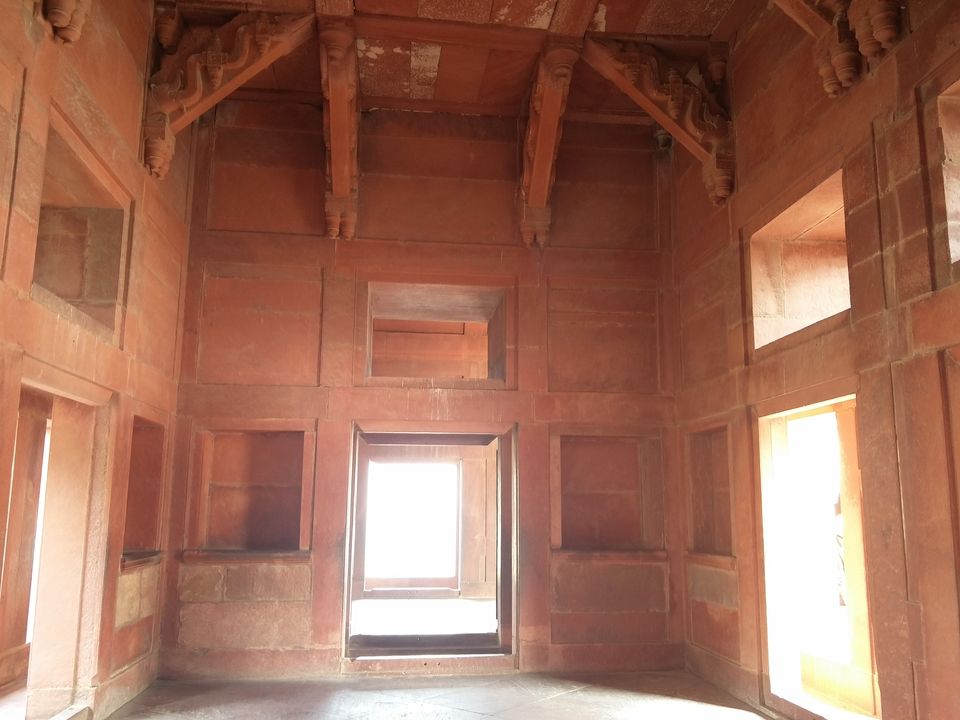 Palace of Jodha Bai - Shabistan-i-Iqbal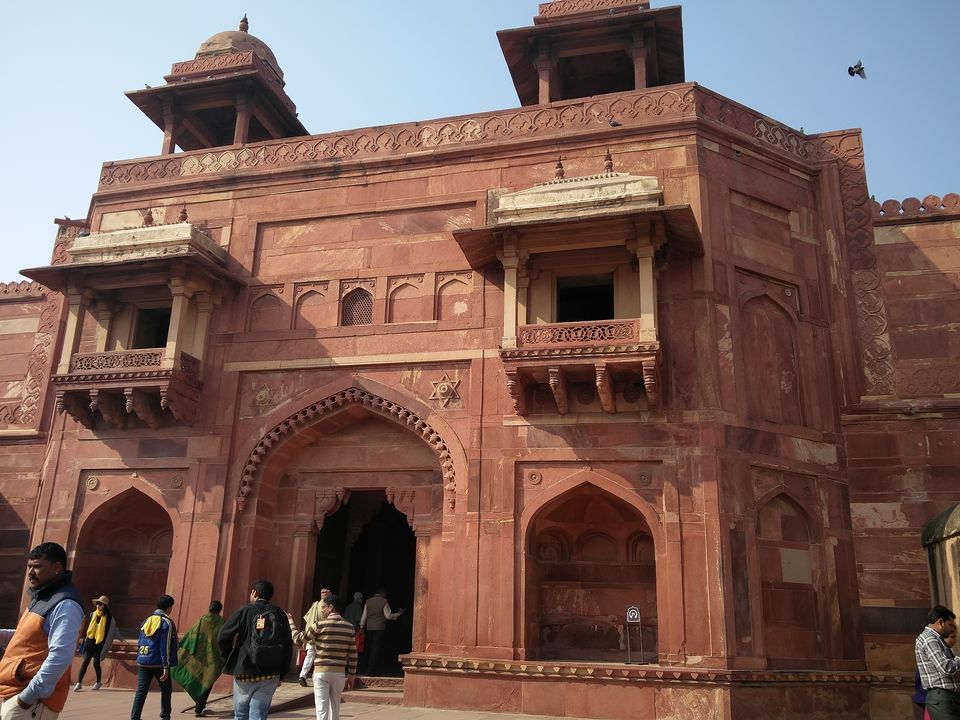 Turkish Sultana's Pavilion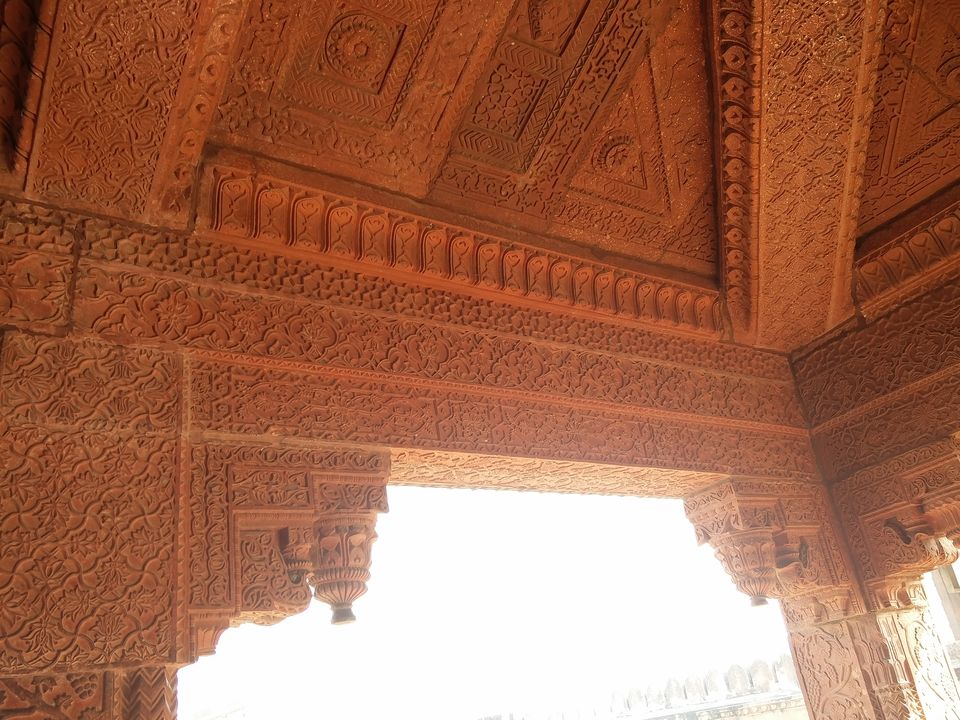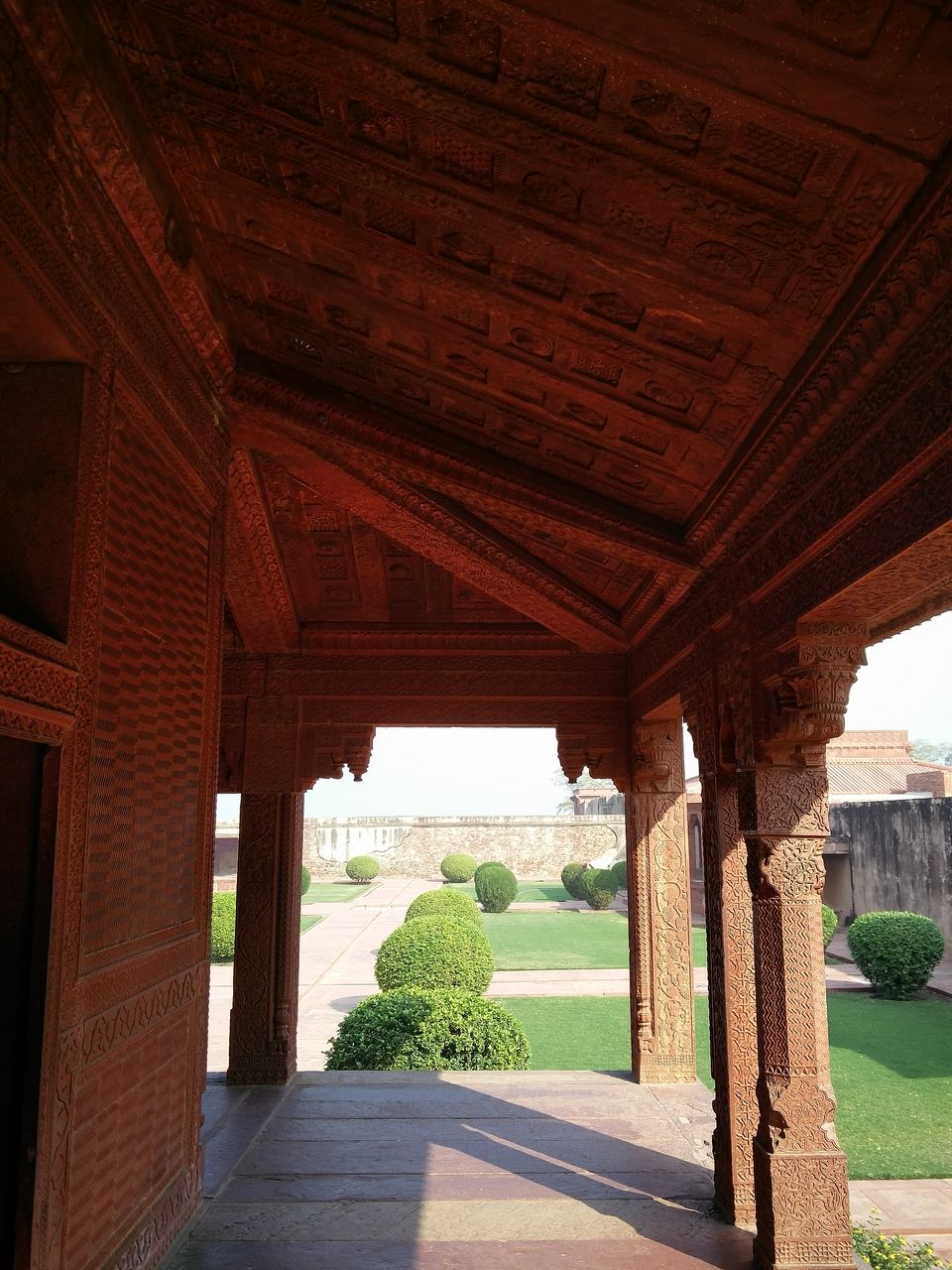 Panch Mahal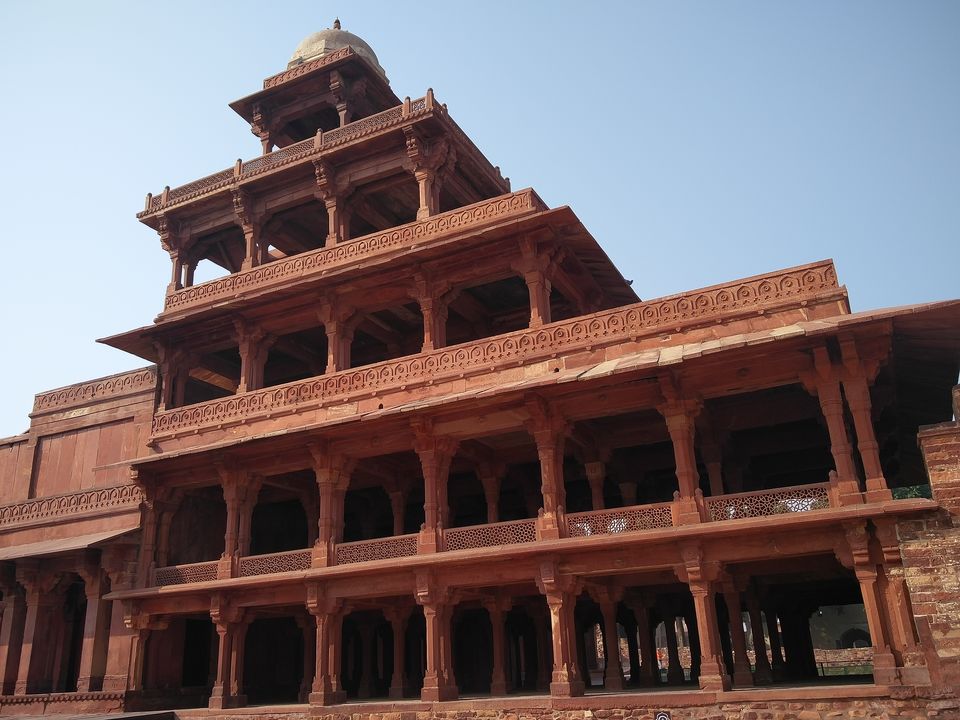 Hujra-i-Anup Talao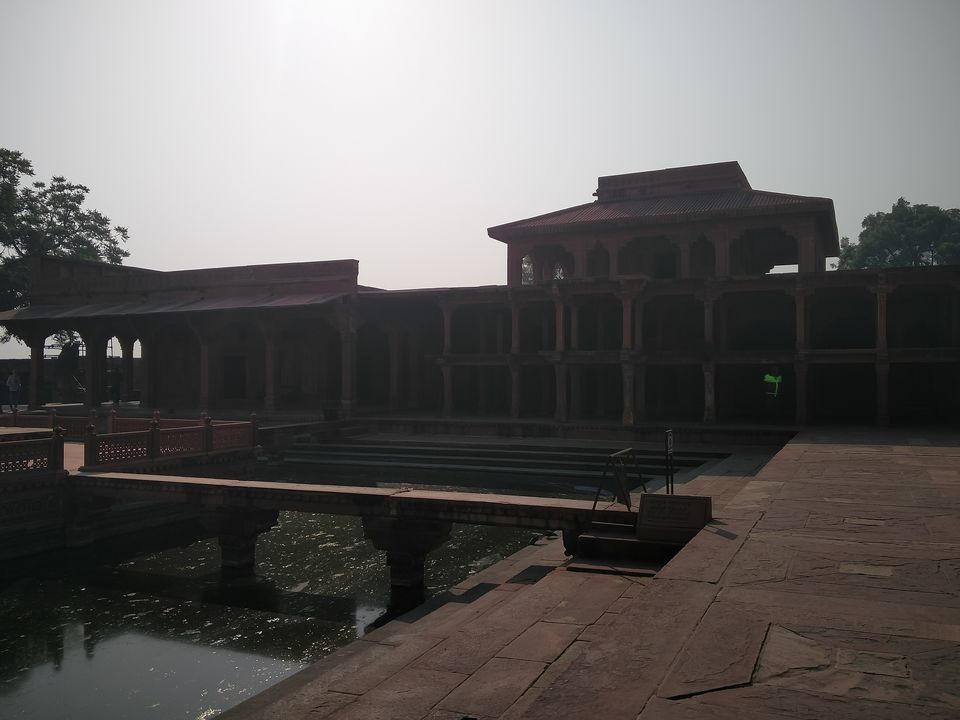 The twin city of Fatehpur - meaning land of victory was built next to Sikhri. However, Akbar had to abandon Fatehpur-Sikhri due to the saline content in the water and scarcity of water in this region.
Jami Masjid Complex in red sandstone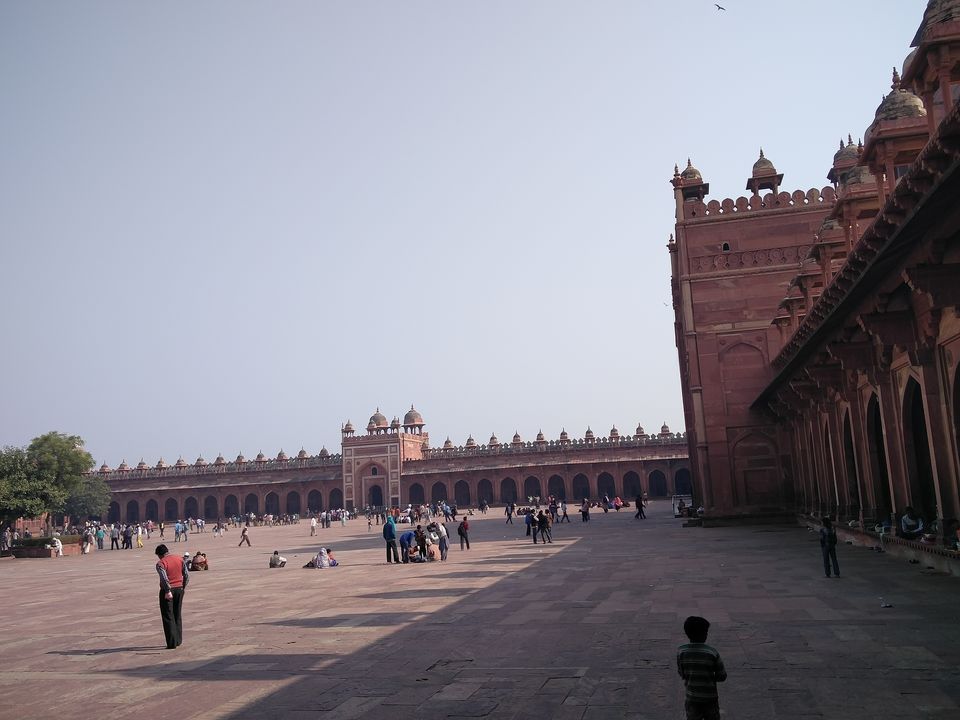 Darbar of Salim Chisti in white marble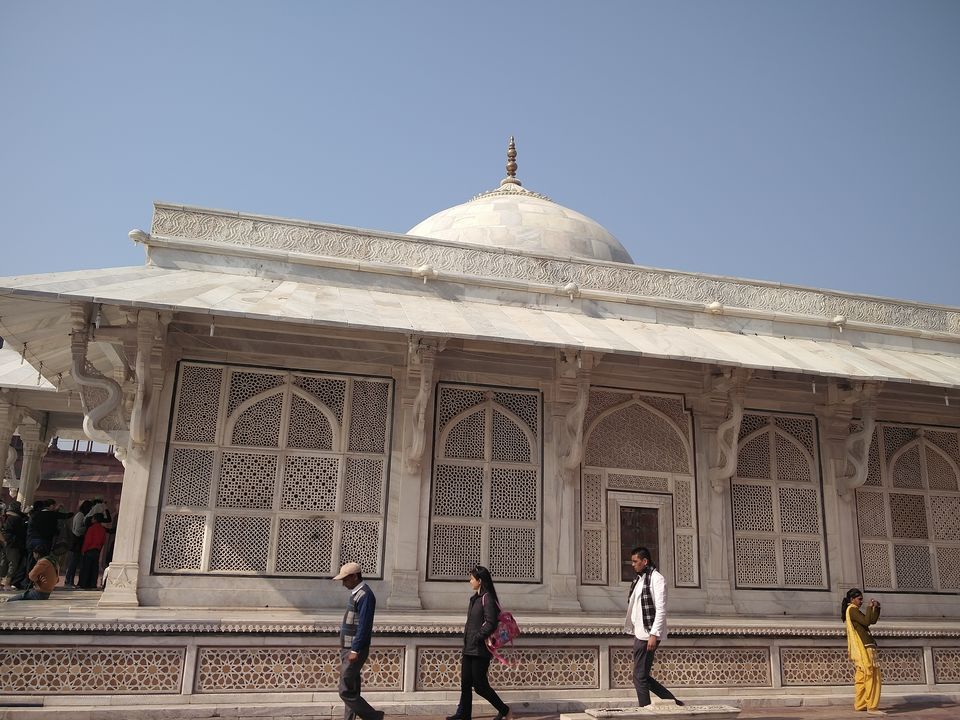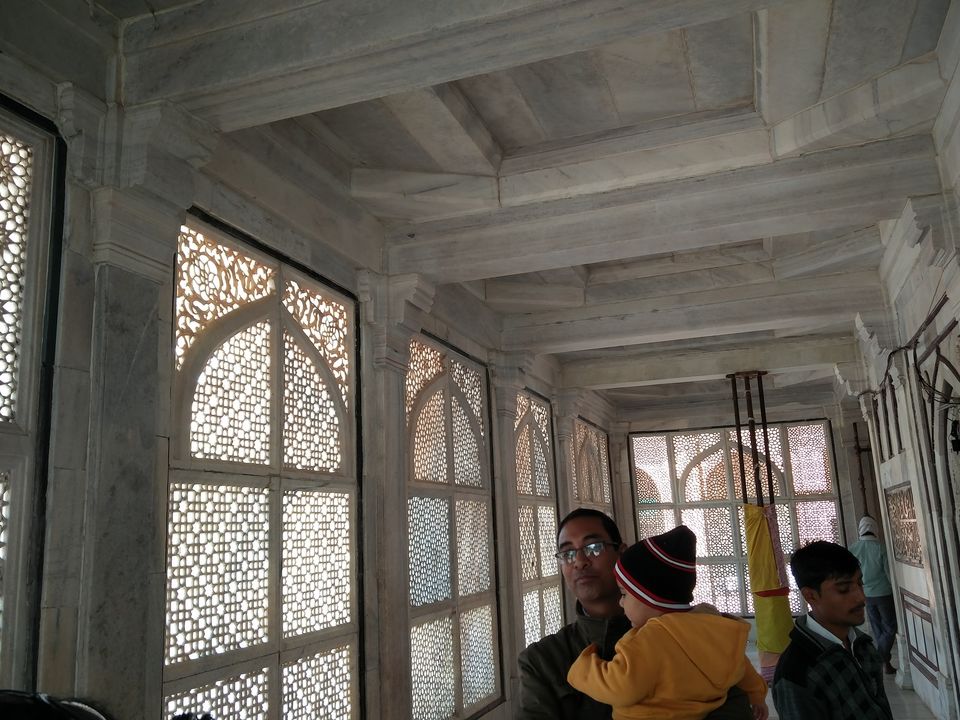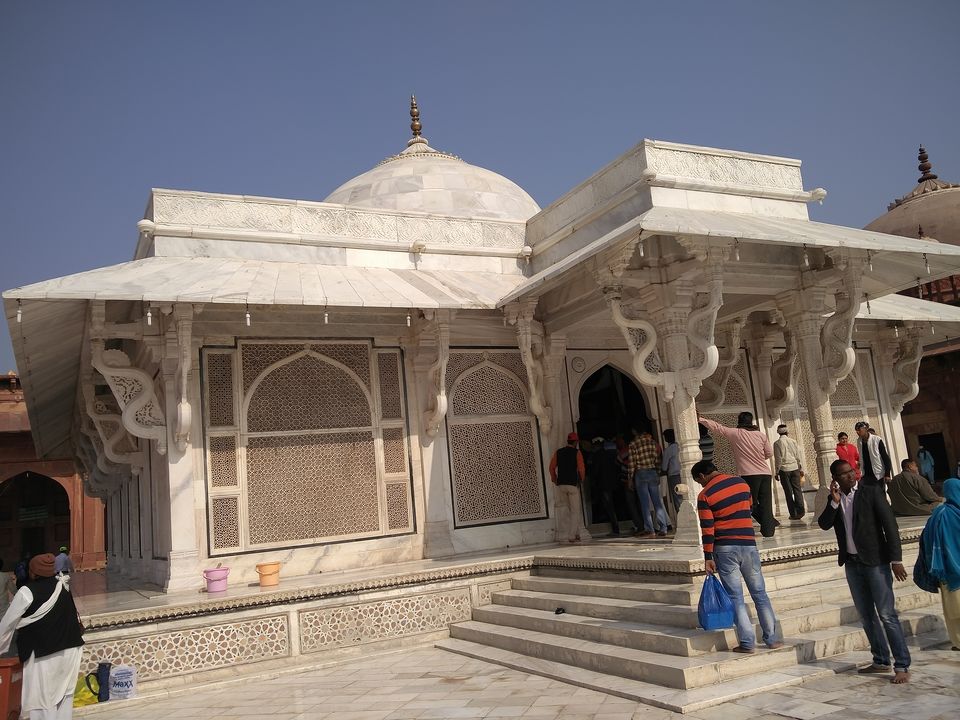 Buland Darwaza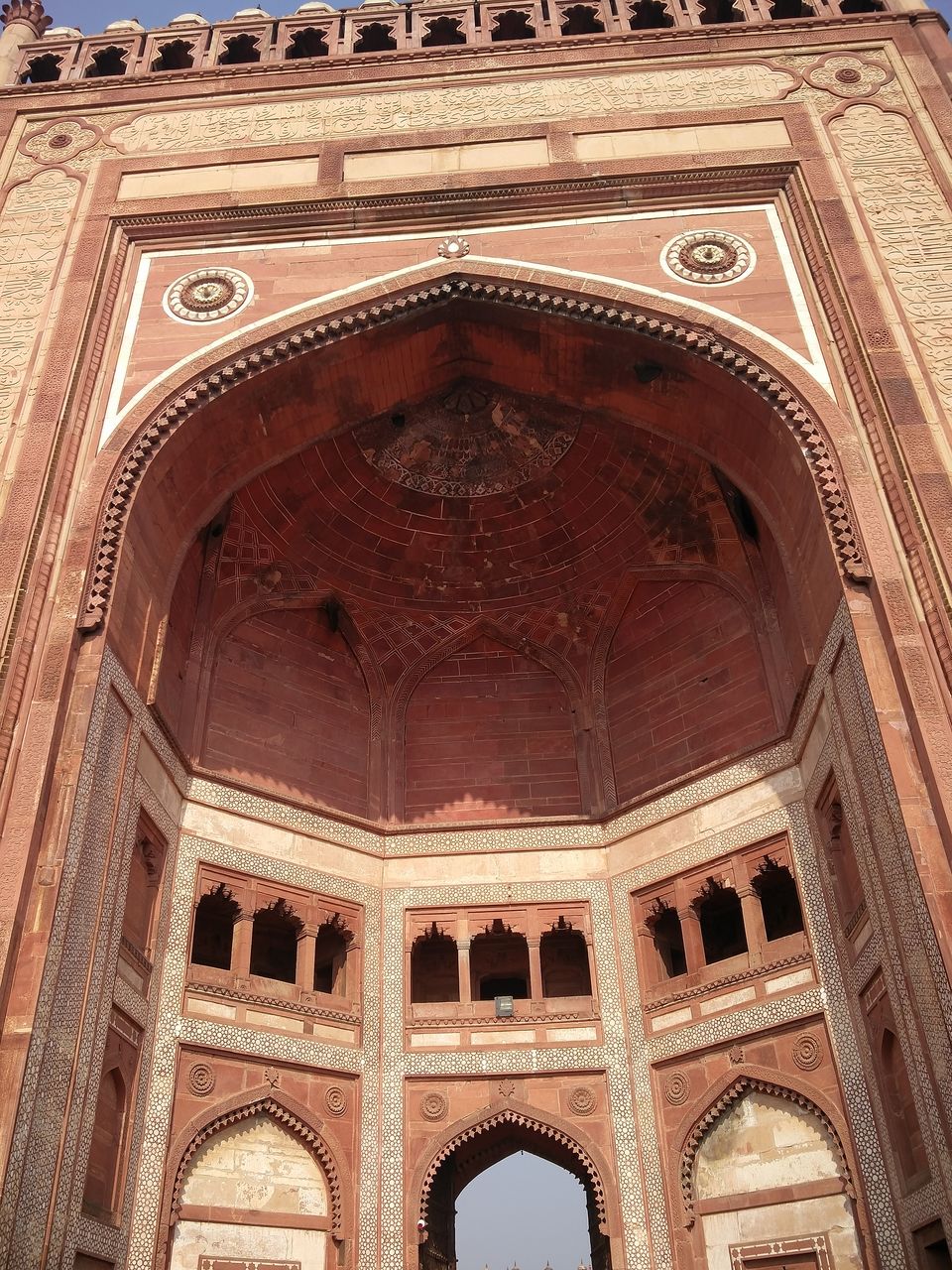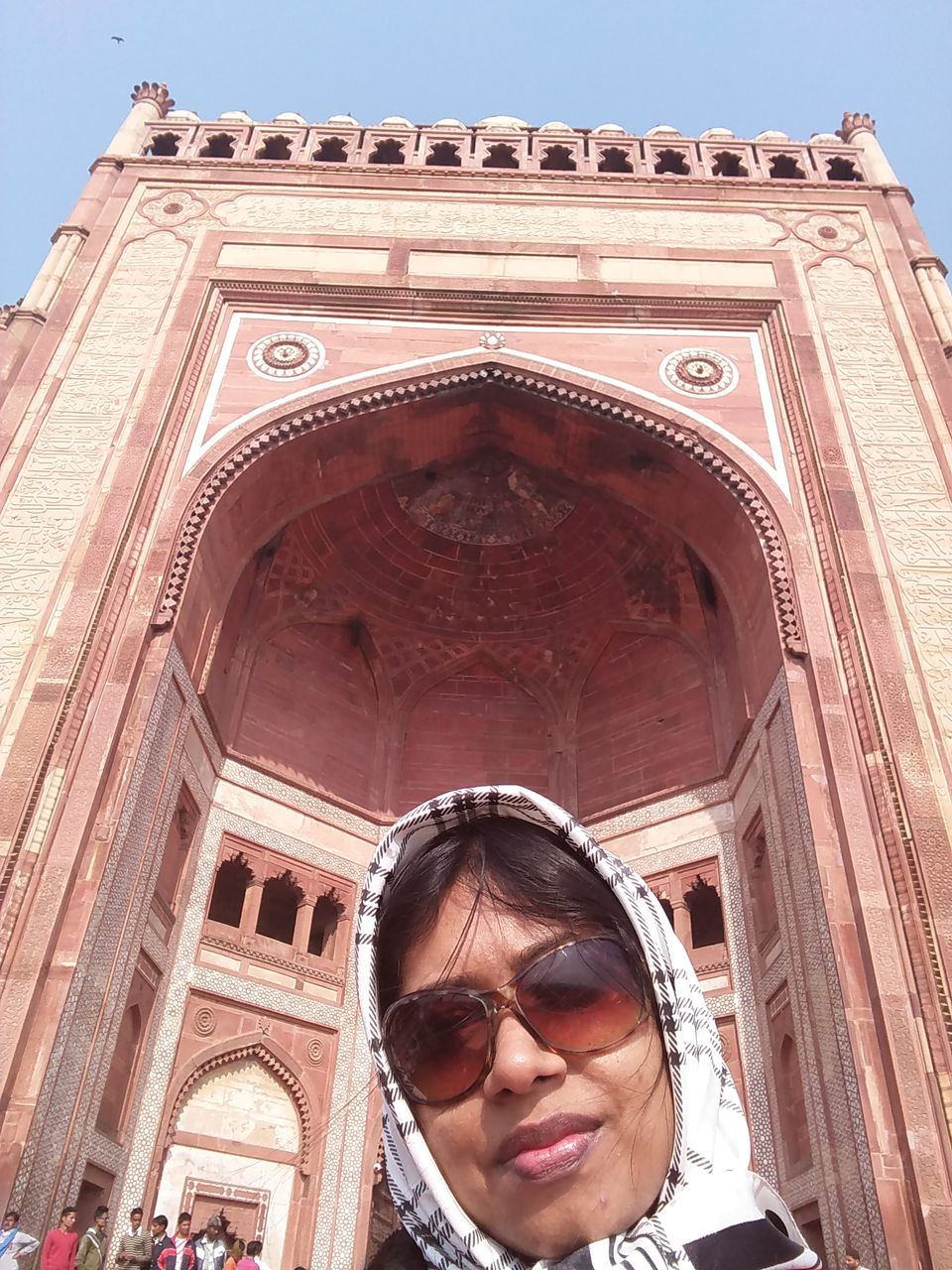 Happy travelling!