Usually we visit places when we are able to take a break from our heavy loaded work schedules, alongside the kids in the family who have a vacation from educational institutions, which usually happens when there is a country wide or state festival or other such grand celebration is coming up. Isn't it obvious, that the festivals most celebrated in Kerala are Onam and Christmas? Thus, a large amount of tourists are accustomed to visit Kerala during these periods. The bookings at Kerala hotels are bustling full of life weeks before these are to festivals begin. People are full of go for accomplishing general tasks related to celebrations. Yeah, the exhilaration I have seen built up among the locals here stimulates a kind of thrill in me. No wonder, even tourists migrate to Kerala for a long break during the months of celebrations. I guess, the fête that majority of people in Kerala celebrate with grand pomp is Christmas.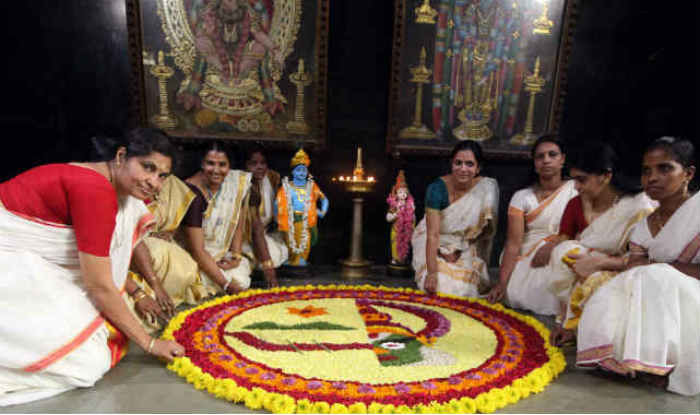 As a consequence, the tourists start swarming in at the end of October or in mid November and are seen at juncture till February. Even the Onam fiesta revives the cultural vibes in our veins as the Kerala locals come together to commemorate the great joys for ten whole days. To my consciousness, I too got carried away with the ambience of festive atmosphere. Nearly all of us must have basked in the glory of Christmas and Onam celebrations in Kerala, conversely how many of us have even heard of other similar ethnic gala events taking place every year in Kerala. I speculate, there are a number of other cultural events that are worth gratifying, have you ever given a thought to it?

Come rejoice along with Kerala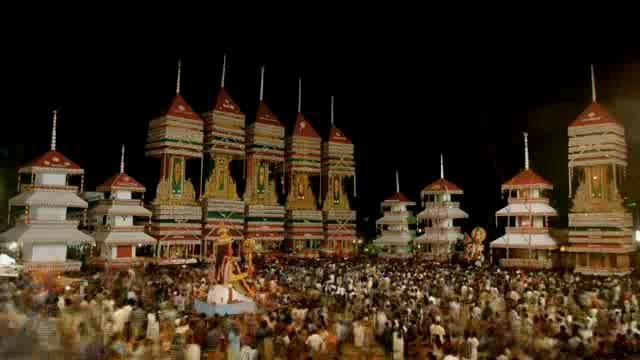 I know, gradually you are getting curious to find more about the events conducted annually here. The majority festivals are the temple festivals, the famed Kochi-Muziris Biennale, the Grand Kerala shopping festival and last but not the least is the Muziris heritage project. Aren't you calculating the days of leave you will be saving to come visit these galas in Kerala? There is a cluster of most excellent resorts in Kerala located where these festivals are conducted. So you won't have to worry about tedious travelling and hotel hunting once you arrive here. What are we waiting for? Let's go take a petite voyage through these magnificent carnivals and fairs.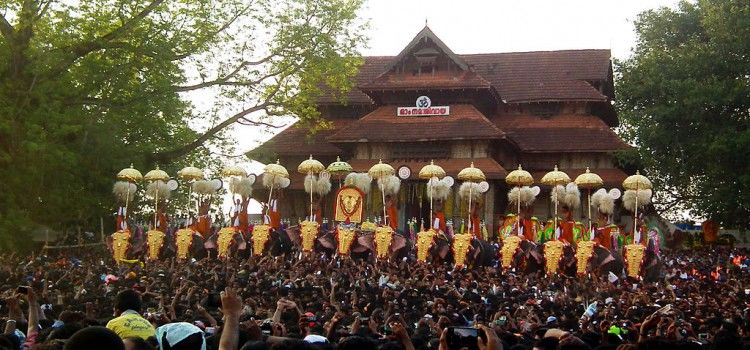 There are several temple festivals beside the main fest Onam; they are the Attukal pongala, Beema palli uroos, chettikulangara bharani and the Thrissur pooram. Among which the Thrissur pooram is the excessively well known temple fest around Kerala. Even though I haven't participated at this fest, I have heard that there is a huge crowd of Kerala locals gathered on the temple premises, every day while the sacred pooja are taking place. Also there a special band of musicians named "Panchavadyam" in Malayalam merry away in their own played tunes of drums, flutes and trumpets. To everyone's amusement, the vast festival grounds are occupied by several gigantic mammal elephants we all adore, but for the celebrated day they are royally dressed in thidumb and nittipattam. This ornate look gives the animal a more handsome look. This festival is conducted at the Vadakumnathan temple in Thrissur district.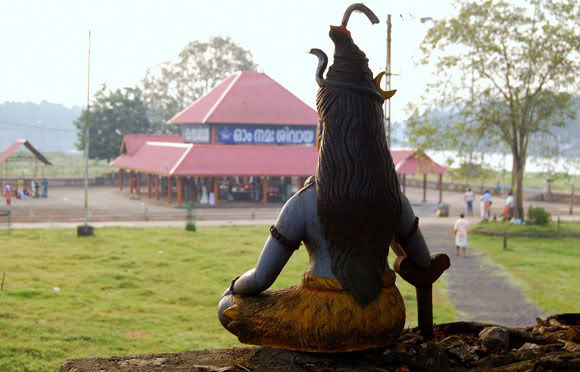 The Chettikulangara bharani fest is conducted at the Chettikulangara temple situated near Mavelikkara. Sivarathri is another famous cultural festival celebrated at every temple in Kerala with great pomp, but at Aluva temple and Padanilam pararabhma temple at Aleppey, some sixteen kilo meters away from the town of mavelikkara organises this fest with much poise. The christains celebrate parumala perunnal and manakadu perunnal besides the Christmas and New Year celebrations. Even the muslims have certain significant festive of their own.
Kochi-Muziris Biennale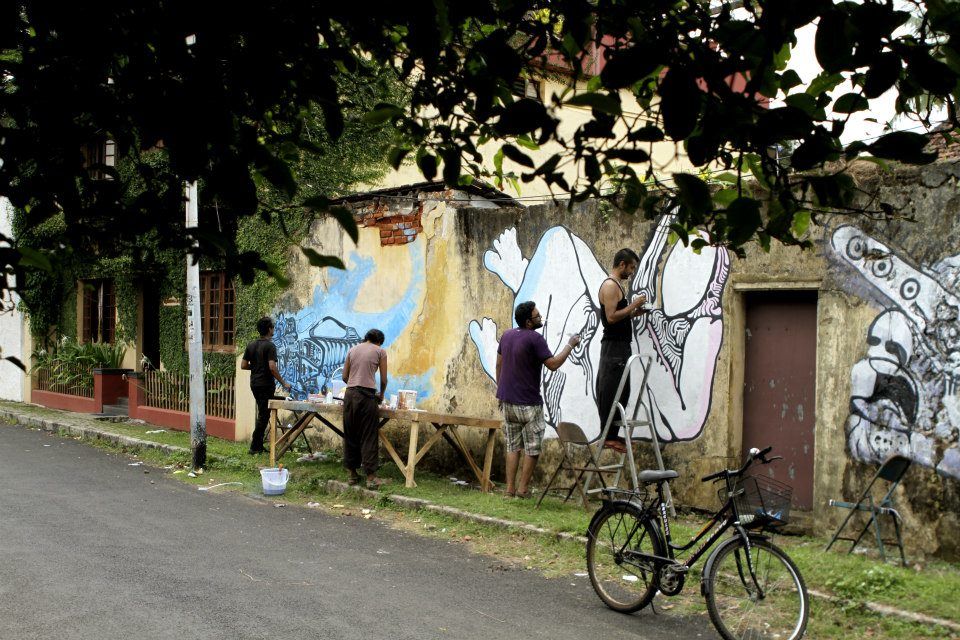 Our ministry of tourism is known to conduct several cultural events annually during different tourist seasons. One such attraction to the tourister families and loners is the Kochi-Muziris Biennale. The Keralian government is said to spend millions on organizing this event. Today, thousands of holidayers seem to be staying at hotels in Cochin while they go take a trip around the biennale event. The first ever biennale conducted here was during December 2012 to the march of 2013. Other foremost fest is the International coir fest which is well famed between the European tourists.
Grand Kerala shopping festival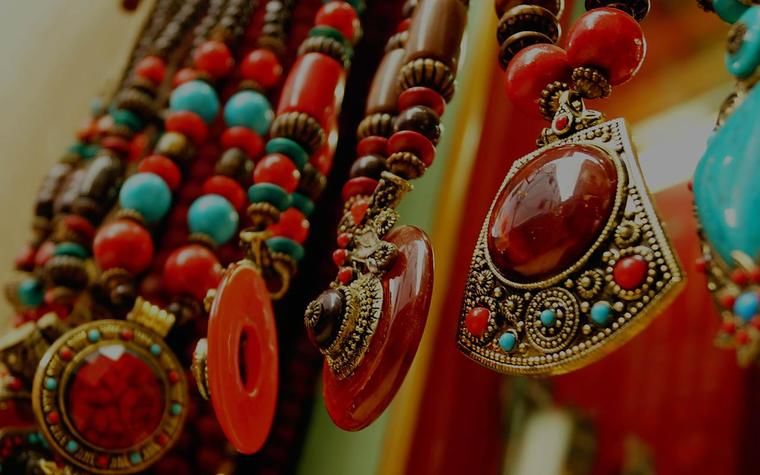 The shoppers from around the world are gifted special coupons for a worth of purchase made, ladies and several kids who are on a holiday in Kerala during this shopping festival are jolly and thrilled for the free gifts and exclusive surprises that are provided to the shoppers. Some of the coupons have mega lucky draws. Every purchaser benefits from this internationally standardised platform for shopping. Hotels in Kochi and elsewhere are crowded with clamours from tourist kids.