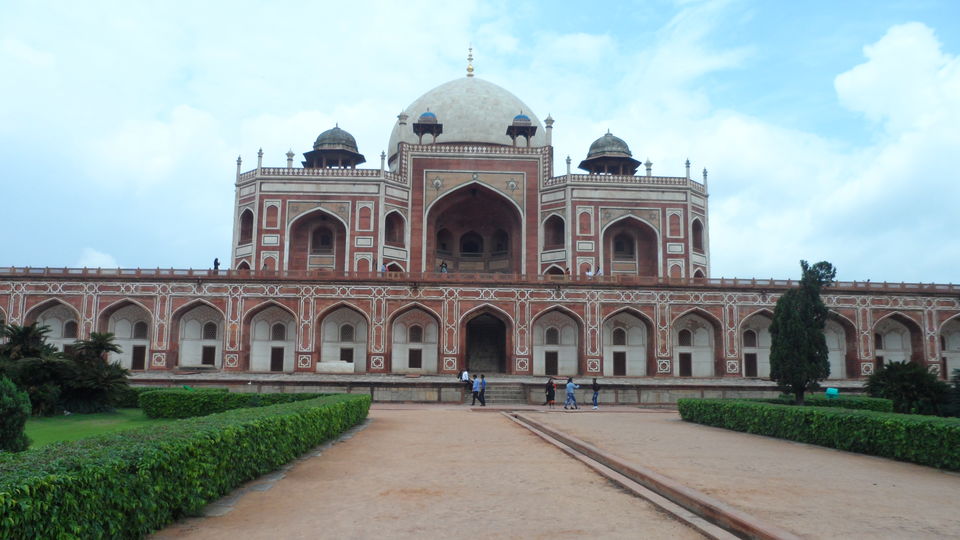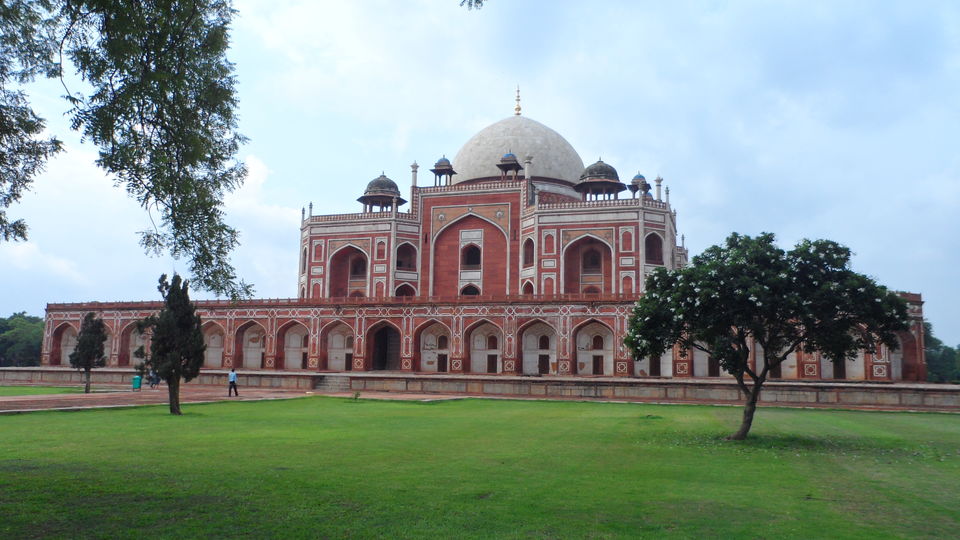 Humanyun's Tomb is one of the place where I'd like to go again and again to feel the peace. The scenery around and the view similar to Taj Mahal make you love to this place.
How to reach there:
The perfect transport to reach Humanyun's tomb is by metro. The nearest metro station is Jawaharlal Nehru Stadium Metro Station (JLN). After reaching the metro station take a e-rikshaw which will cost you only 10Rs.
Ticket pricing:
The ticket cost for Indians is only 30Rs and for foreigners it's 200Rs.
After entering you can enjoy the view and take photos.