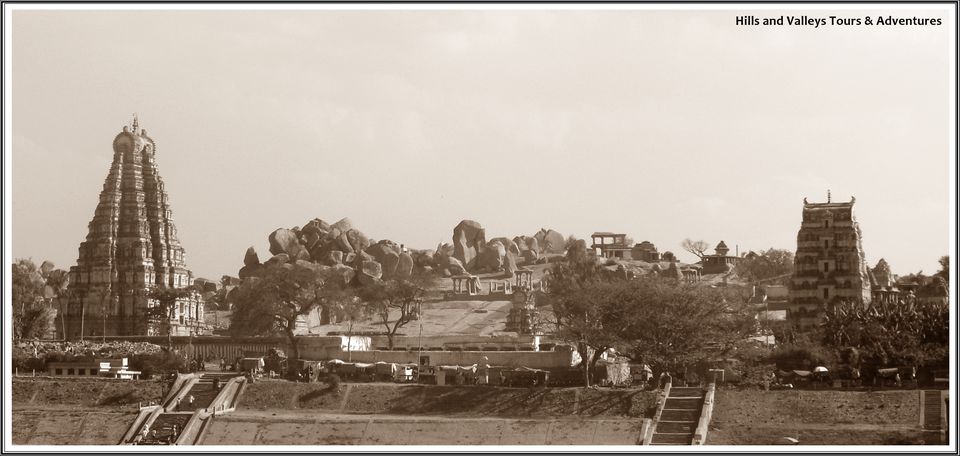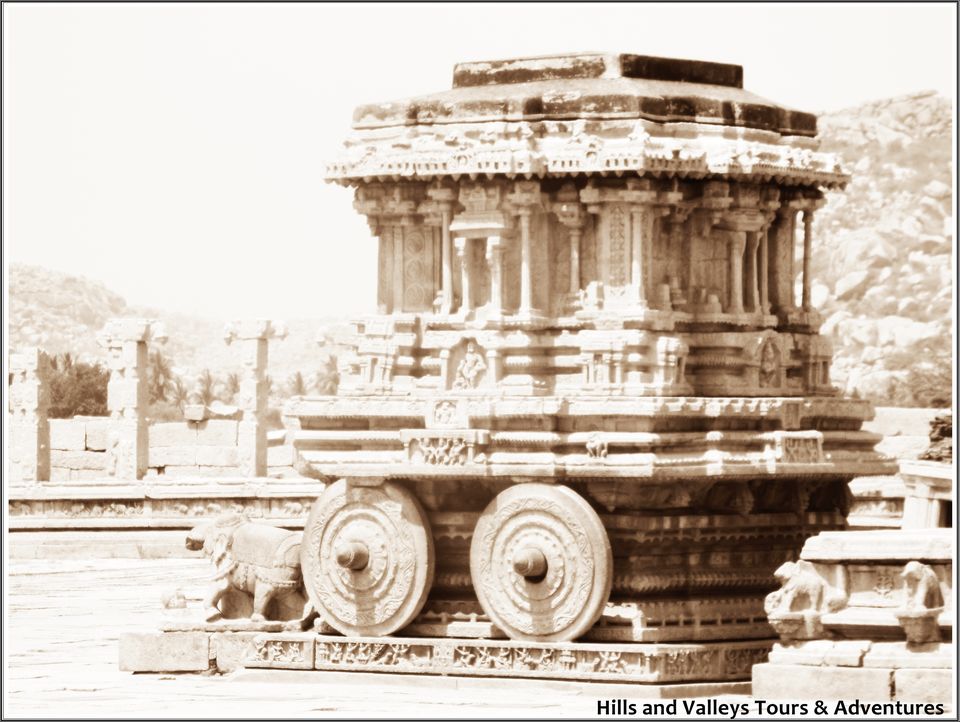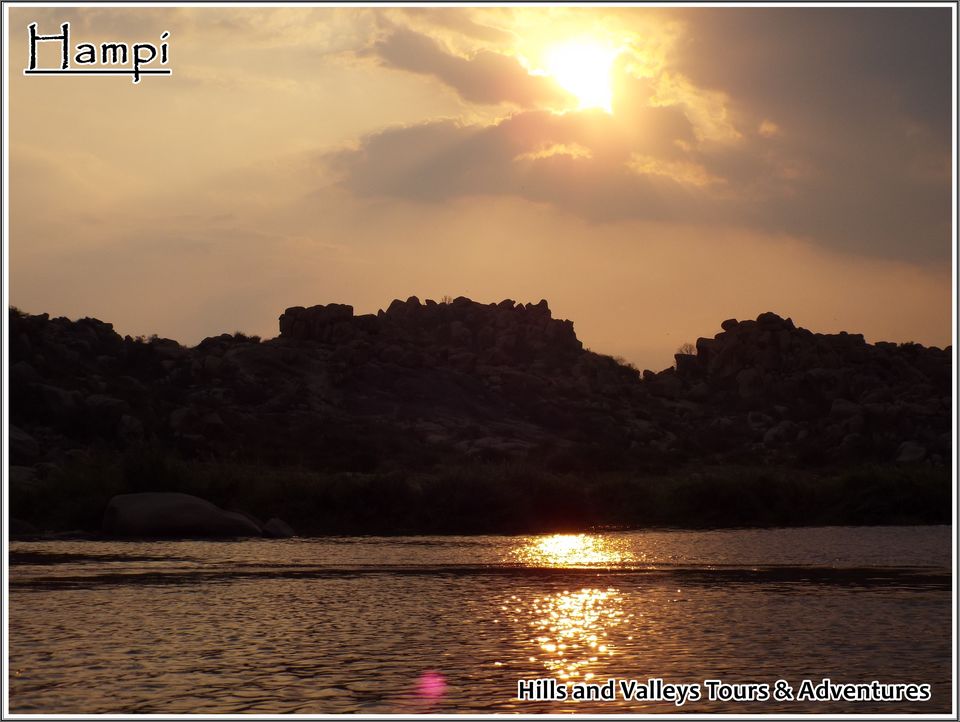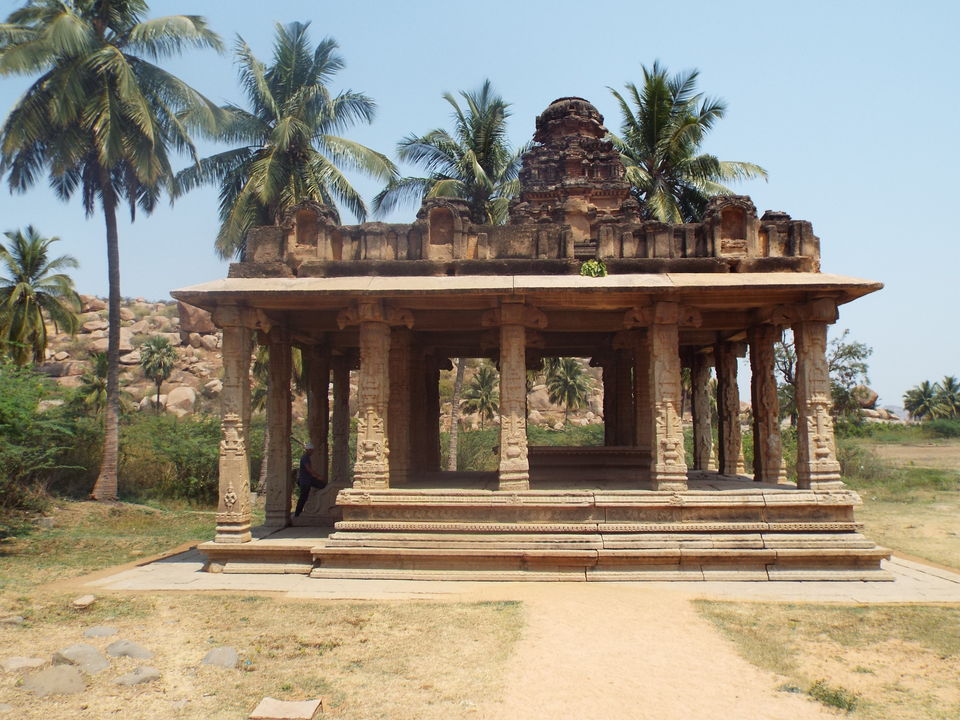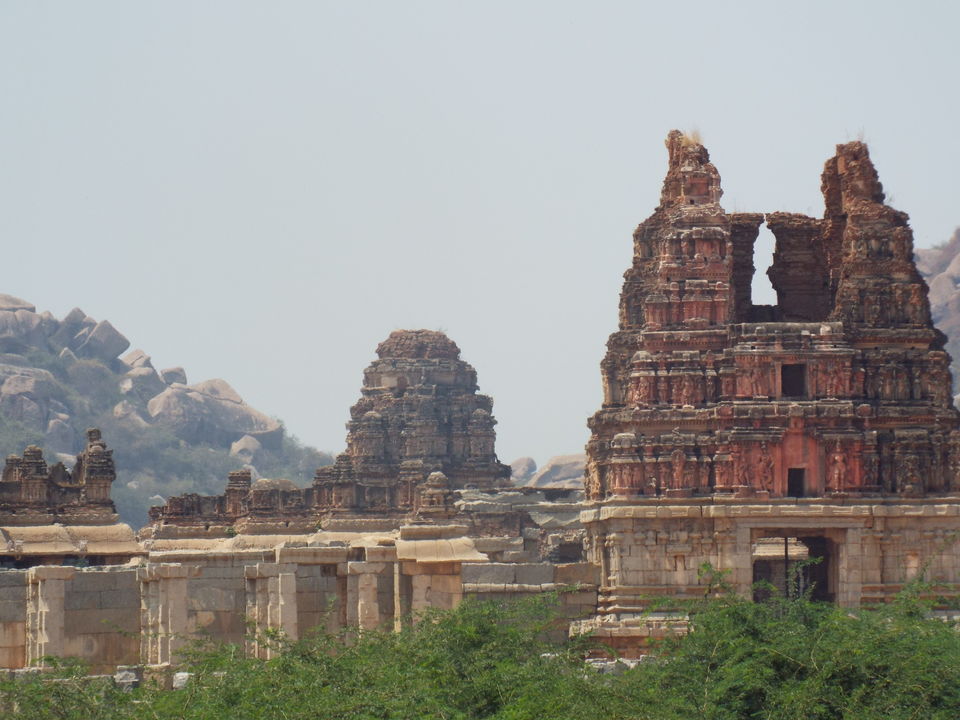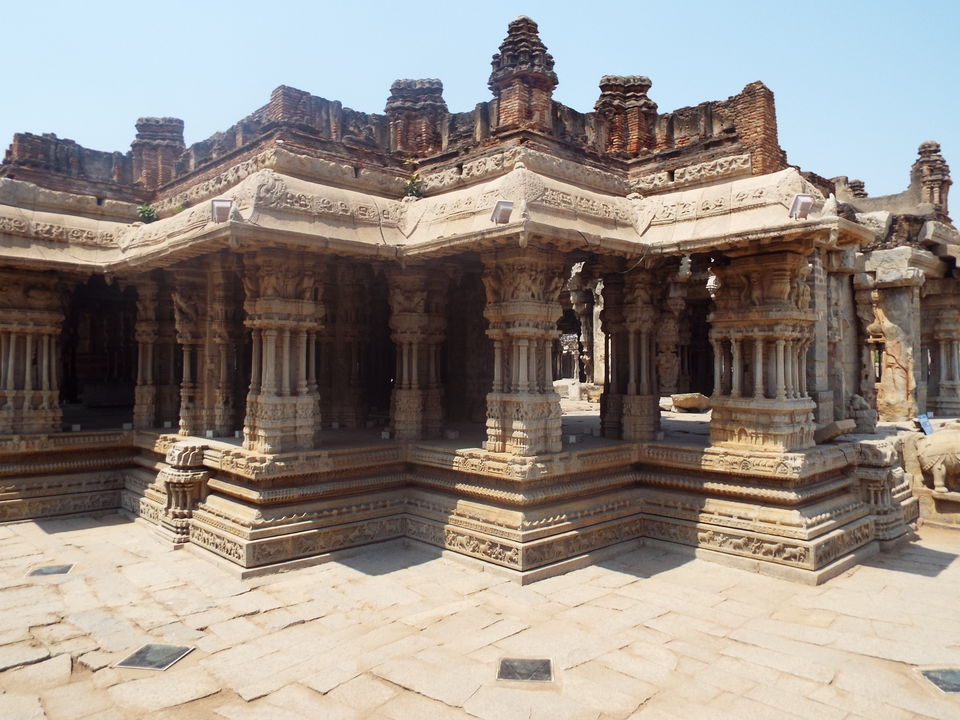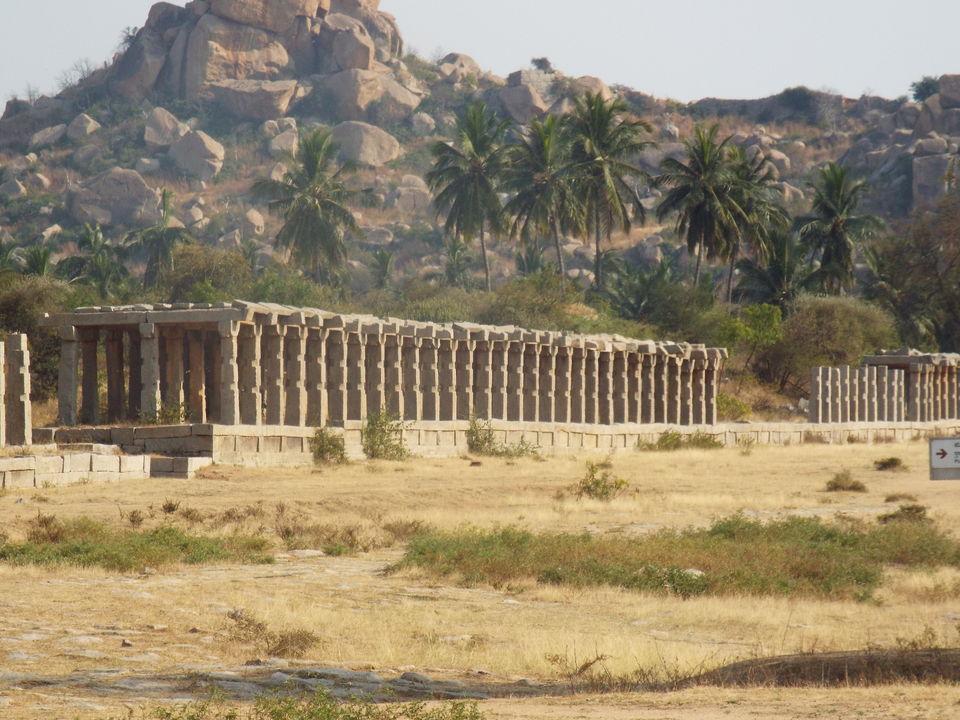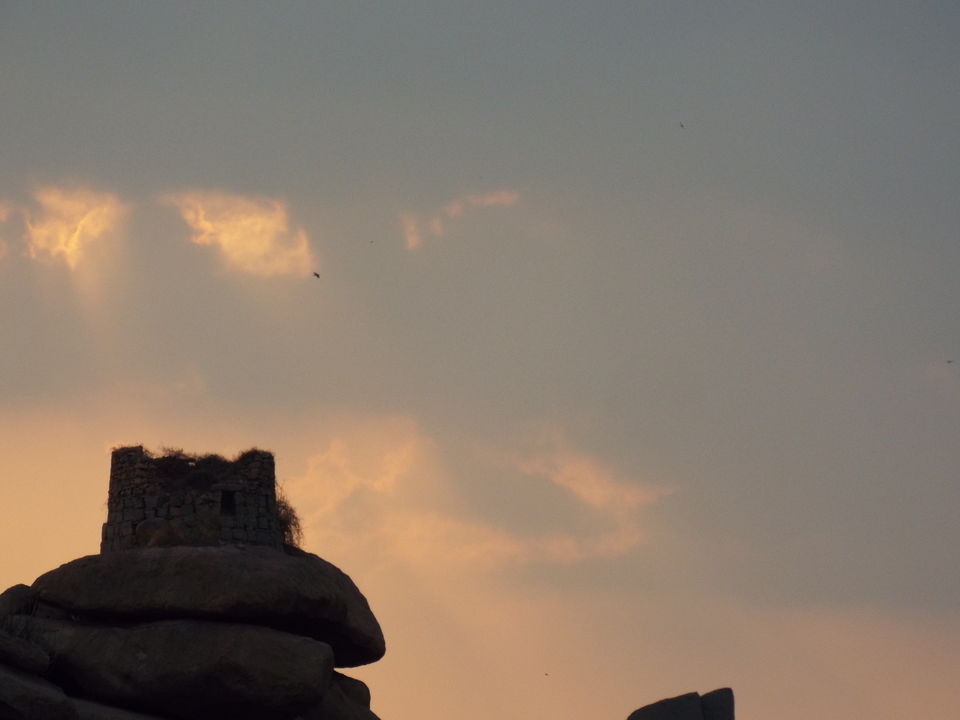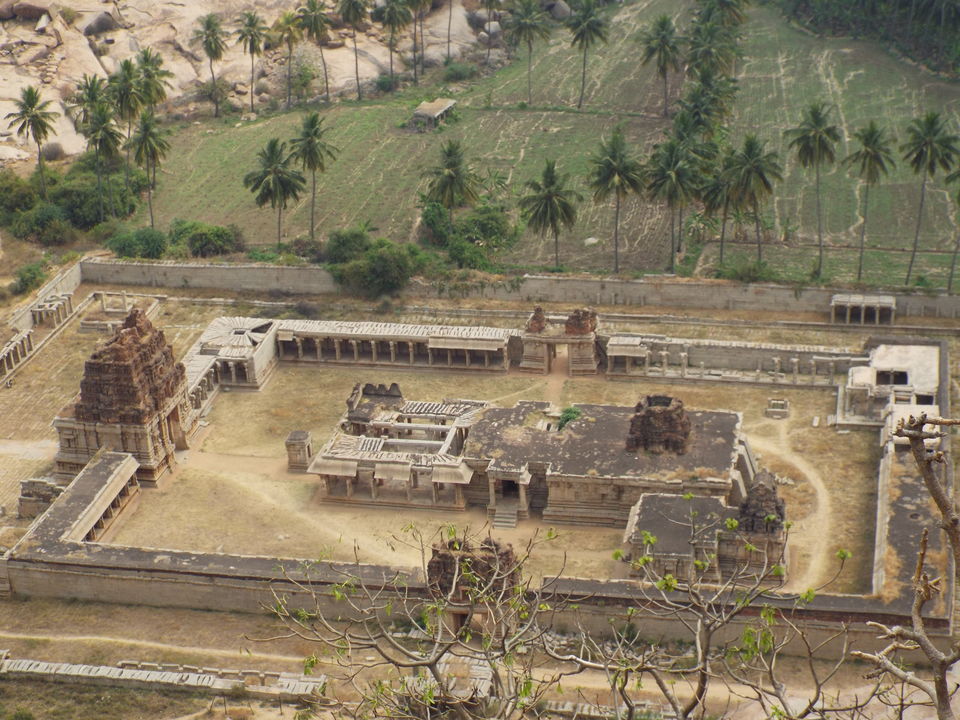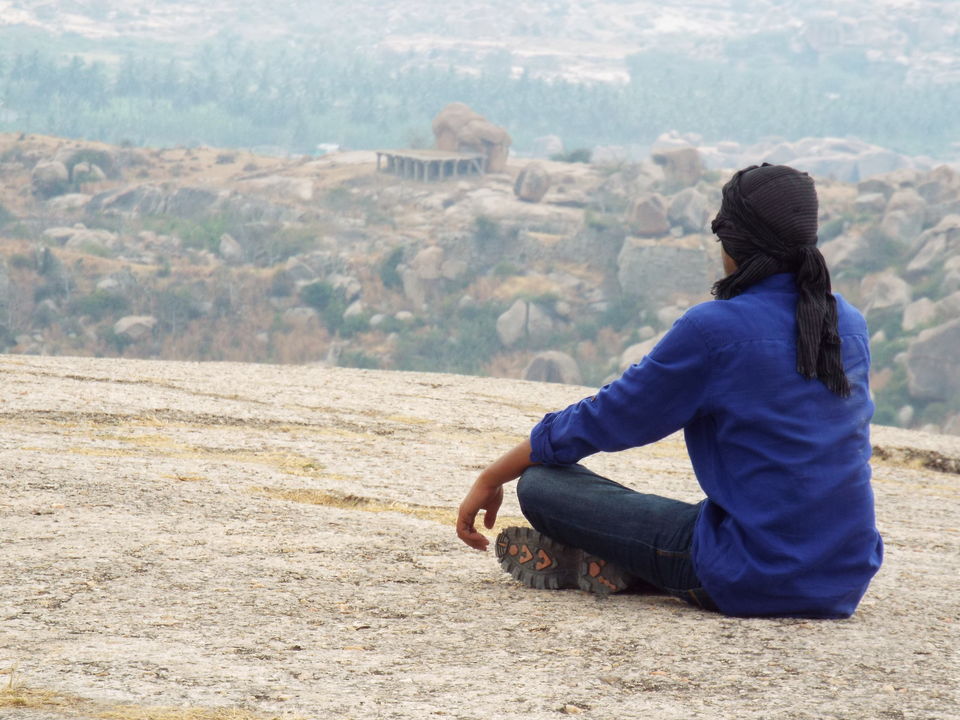 A backpacking road trip to Hampi. We four fellows belonging to different backgrounds, with different age group, decided to head for Hampi with a hope of exploring the ancient temples which are sited as World Heritage Site by UNESCO. Kilometers to cover were 845kms from Nashik to Hampi. Departure from Nashik at 3pm. Due continuous driving we could make to Hampi by 10am the next day(It looks we drove below average speed, but no thats not the case. The chaotic traffic in Pune forced us to spend some time by passing Pune) 
Stay duration was not planned, every day during our stay in Hampi, we decided whether to extend our stay or no. Which made us settle in the beautiful ancient city for 3 days(were not enough though). 
So here is a small introduction to what is Hampi(Vijaynagara Empire)
The dynasties that ruled the Vijaynagara Empire from 1336 to 1565, with Hampi as their capital, constructed many forts, ramparts, temples and statues. What they have built then have come to be acknowledged as World Heritage Sites by UNESCO today.
Within a span of five years after Allauddin Khilje entered the Devagiri kingdom in 1296 AD, the South Indian Territory witnessed a major religious and cultural upheaval. Hinduism faced a threat from foreign invasion. It was at this time that a few sons of the soil got united to build a strong army that would liberate South India from the tyranny of foreign invaders and fulfil the aspirations of the locals. The kingdom they founded came to be known as the Vijaynagara Empire, which survived for over two hundred years. Vijaynagara was ruled by kings belonging to four different dynasties. Vijaynagara Empire 
was founded by(Harihara) and Bukka
, also called the Sangama brothers. The empire consolidated under Harihara I and began to expand and prosper under Bukka Raya.

The foundation of the Vijaynagara Empire in the 14
th
 century is an epoch making event not only in the history of Karnataka, but also in India. The founders of the Vijaynagara Empire were selfless and broad minded. They gave preference to the welfare of the nation. Their first and foremost objective was to safeguard their heritage and culture. They gave more importance to the traditional system of education, the development of different departments of science, diffusion of knowledge, development of language and literature, and the development of fine arts.

Royal Emblem: 

The founders of Vijaynagara Empire had Varaha, the pig, embossed on their seal. Mythology has it that when Hiranyaksha, the demon king, stole the earth and hide it under the ocean, Lord Vishnu in the form of Varaha(Pig) retrieved it from the ocean. The founders of Vijaynagara Empire choose the Varaha as their symbol to show that they also were interested in saving the earth from the ill-effects of cultural hybridization at that time.
Dynasties that ruled Vijaynagara Empire:
The Sangama Dynasty (1336 - 1486)

- Harihara I
- Bukkaraya I 
- Harihararaya II
- Bukkaraya II
- Devaraya I
- Veera Vijayaraya
- Devaraya II
- Mallikarjuna
 Virupaksha
The Saluva Dynasty (1486 - 1503)
- Narasimha I
- Narasimha II
The Tuluva Dynasty (1503 - 1571)
- Veera Narasimha
- Krishna Devaraya
- Achutaraya
- Sadashivaraya
The Araveedu Dynasty (1572 - 1680)

- Sri Rangaraya I
- Immadi Venkatapathiraya
- Sri Rangaraya II
- Ramadeva
- Venkatapathideva II
- Sri Rangaraya III
Pickup from Hospete Arrive in Hampi to the guesthouse(Heritage guesthouse) After brunch leave for exploring the secret center: - Vitthal Temple - Purandara Mandapa - Kodandarama Temple - Virupaksha temple
Wake up call early in the moring - Leave for some trek to Matanga Hill after breakfast - Monolithic Bull - Achutaraya Temple - Hemkunth Hills - Royal Center
Wake up early morning - Get ready to ride your moped around the beautiful Anegundi village - Visit the Anjaneri Hill - Day at leisure - Check out in the afternoon - Drop to Hospete for onward journey