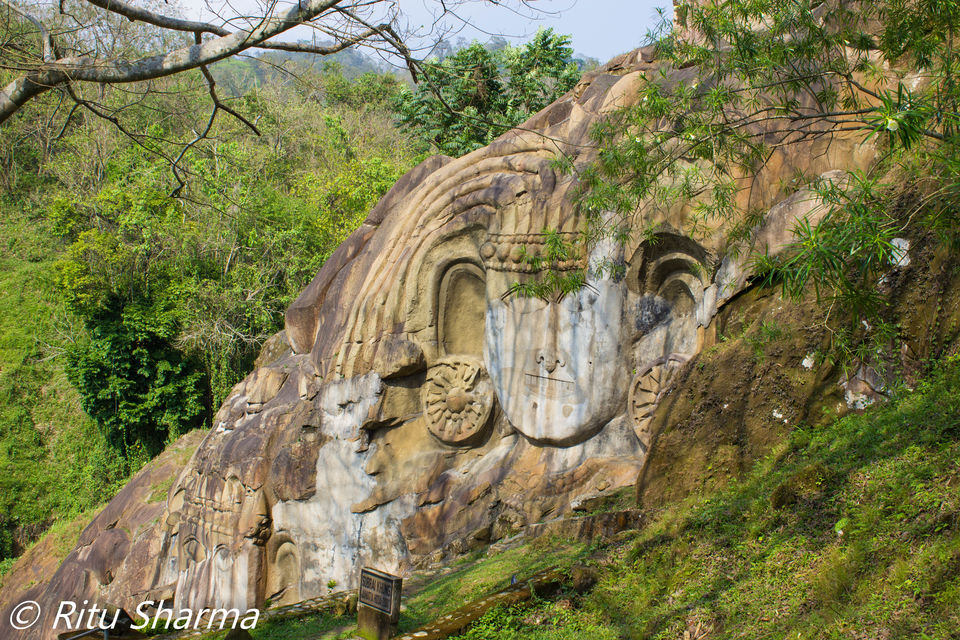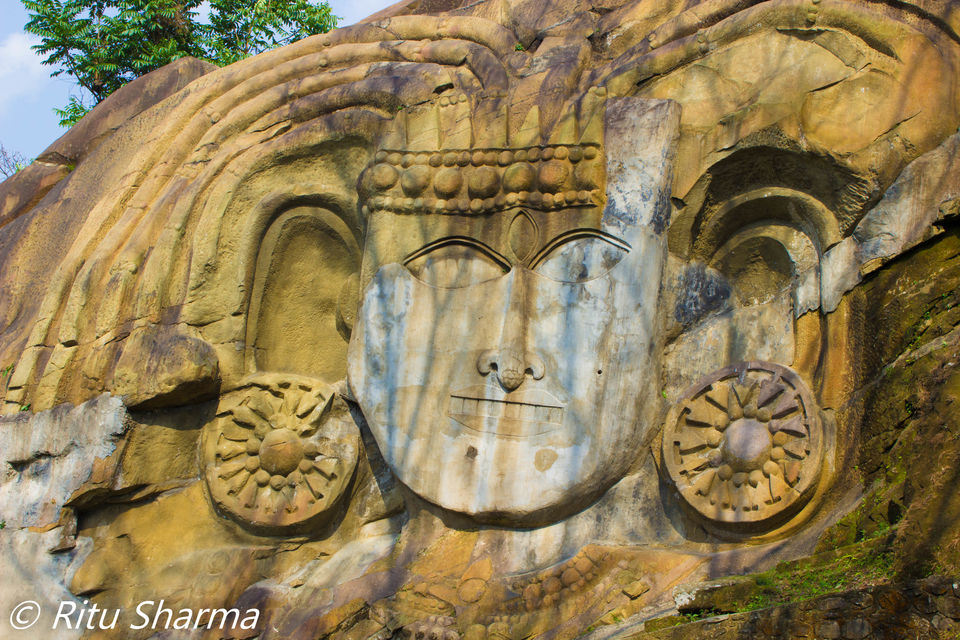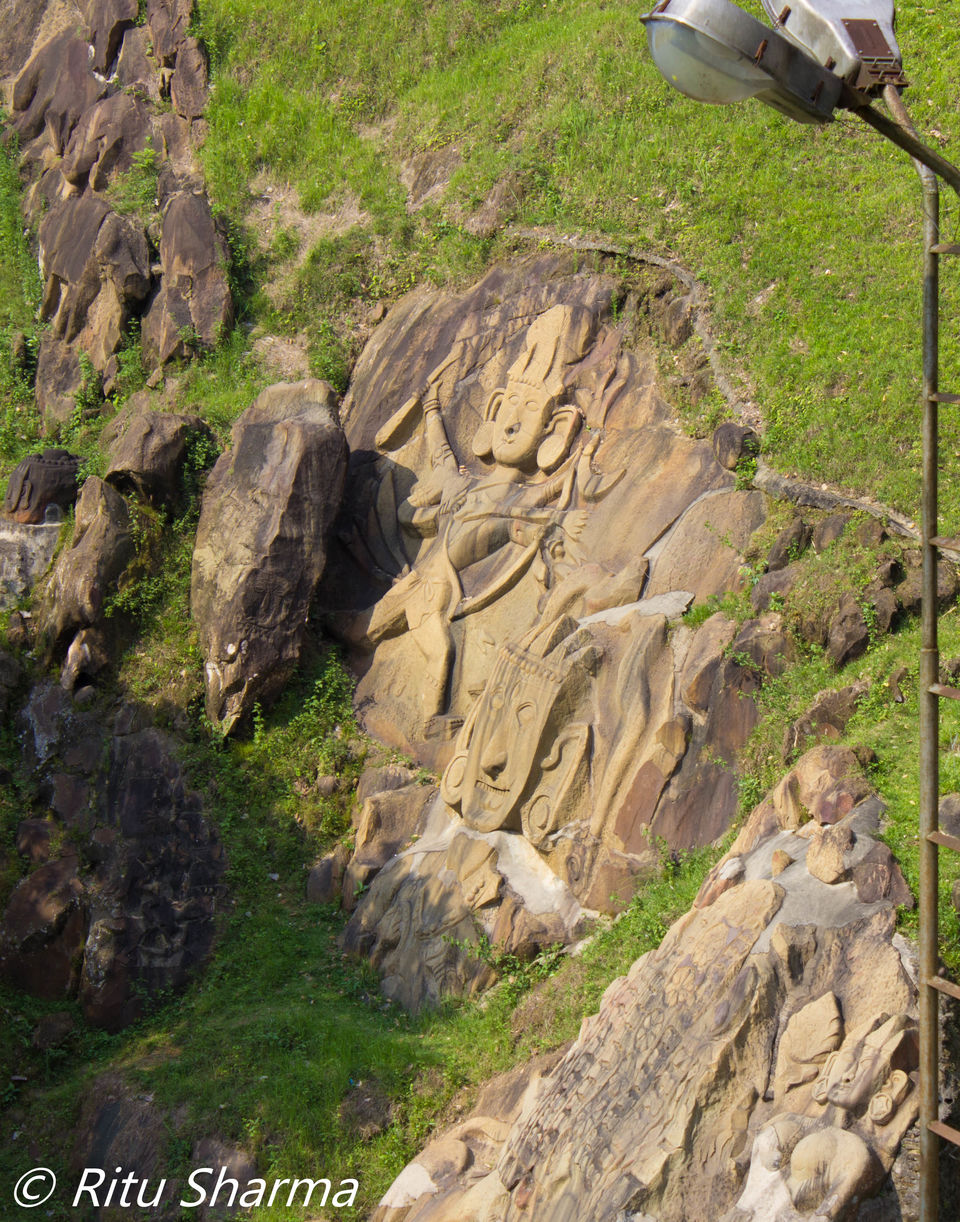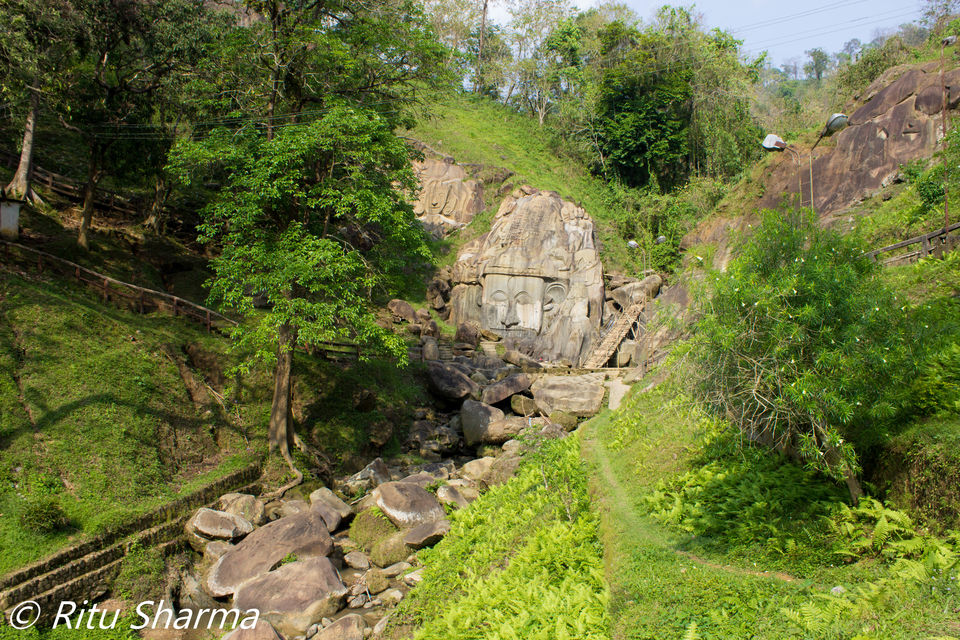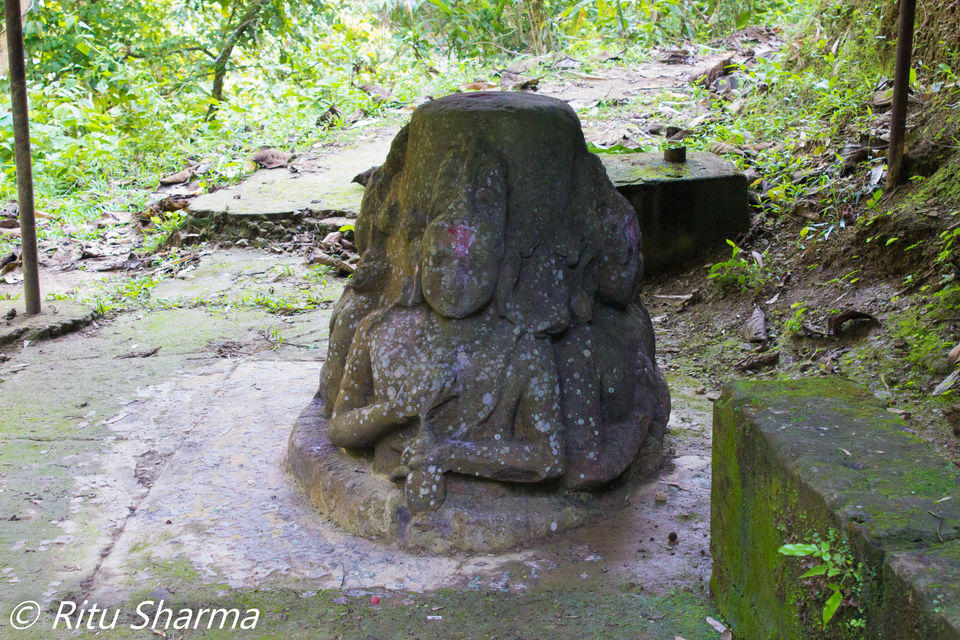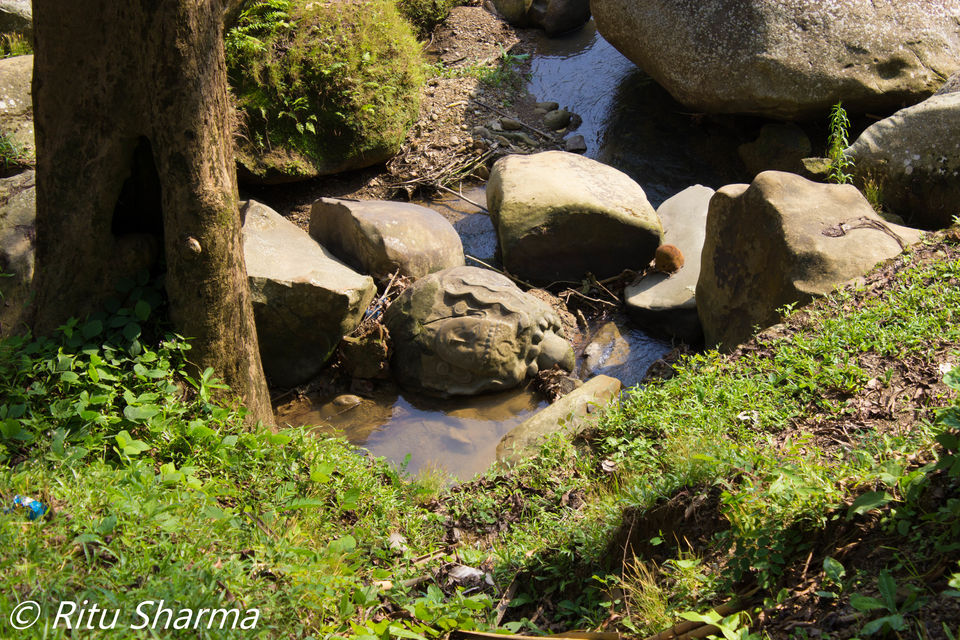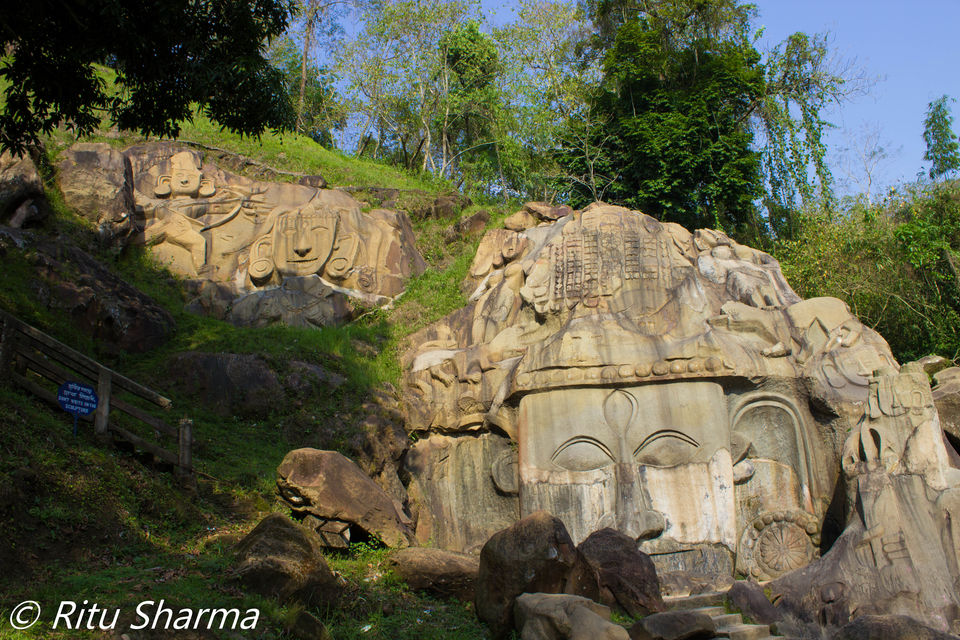 This place is a gem, tucked away in Tripura, one of the seven north-eastern sister states. Carved out of giant monoliths, surrounded by lush green trees, the place has been one of the flourishing epicenters of Hinduism.
Unakoti means one less than a crore and is supposed to have as many rock engravings and carvings depicting Lord Shiva in full glory of his various forms and other deities. It is exactly my kind of place of worship – located in a hill, under the blue sky, amidst greenery, closer to the forces of nature and provides spaces where one can sit without disturbances having a tête-à-tête with one's soul. The journey to Unakoti has been a fortunate stroke of serendipity. We, me and my partner, have decided to mark all Indian states on our travel map and Tripura had eluded us for long.
After trekking in Shillong, we headed to Agartala via Kolkata. One can take road from Shillong to Agartala as well. It was a three day stay in Agartala and had nothing much to do. So a friend suggested to take Bullet (aka Royal Enfield) to Unakoti, some 170 kms from Agartala. The offer of a long ride on a bullet was too enticing to refuse. The journey is scenic, but most of the roads are not one ways and hence can be problematic. And start early or you will be fighting the sun and the humidity together. Carry some munchies with you as the Unakoti site did not have anything.
But once we reached there, I felt it was worth the effort. The place has not been well publicised to place on the touristy maps. The trees laden with unripe mangoes greeted us at Unakoti. The huge rock cut carvings with waterfalls were staring at us. It was surreal. The place has been a major centre for Shaivs, the devotees of Shiva. Dating back to Pala rule in the 8-9th century, the religious heritage is presently being restored by the Archaeological Survey of India (ASI) but a lot needs to be done. Presently the ASI has also put a break to the excavation work at the site.
The central attraction of the place is the 30 feet high image of Shiva's "Kal Bhairava" flanked by two female figurines – one of Durga on a lion and another female figure on the other side. A Nandi Bull can be seen sitting in front of the deity. A waterfall leads to the engravings of standing Lord Ganesha. The vagaries of nature have taken its toll on the carvings. Besides that some irresponsible tourists have also done immense damage to the relics by carving out their names on them. The sculptures are made according to a technique that experts call as "Bas-relief" where an image is projected a shallow depth.
There are many legends behind this place. As per the first legend, Lord Shiva was en route to Kashi with one crore Gods and Goddesses when they stopped over at Unakoti for a night halt. Lord Shiva asked them to be up before sunrise and proceed with their further journey. However, in the morning everyone else but Shiva was sleeping. An angry Shiva set out alone for Kashi cursing others to turn into stones. Hence, the one less than crore images at the place.
Another legend attributes these sculptures to a sculptor named Kalu Kumar, who wanted to accompany Shiva and Parvati to their abode on Mt. Kailash. Irritated, Lord Shiva asks Kalu to carve out one crore images before dawn. Kalu Kumar started the work but fell short of one image less than one crore as the sun rose.
However, the mystery behind these images still persist as scholars are still debating the period to which they belong. Meanwhile, the Government of India has approached the UNESCO to mark it as a World Heritage Site. 
How to reach there? - Take a flight from Kolkata to Agartala and then you can hire a taxi to Unakoti. Else one can take the road route from Shillong. It will be very long and time consuming.