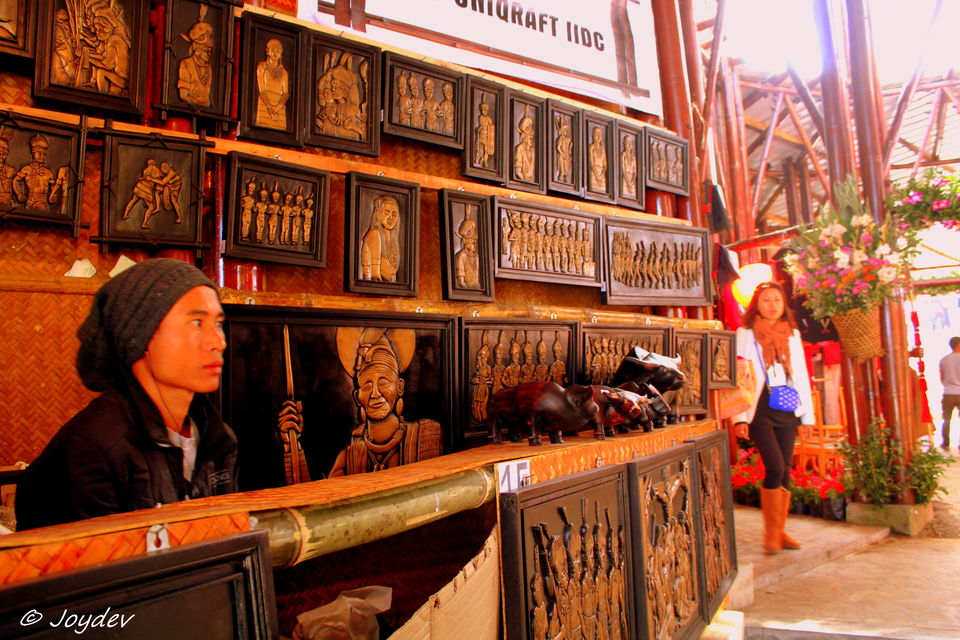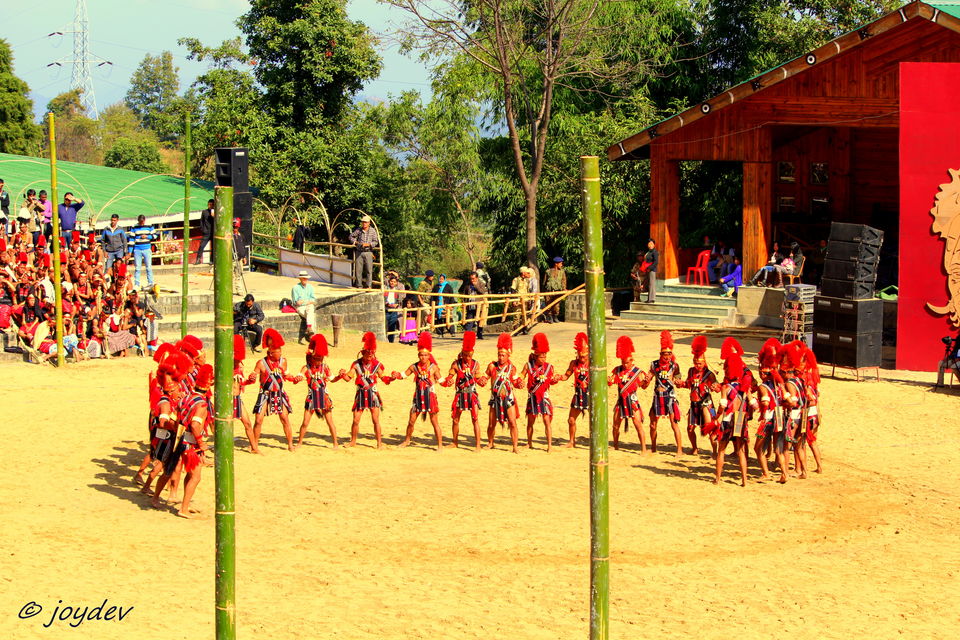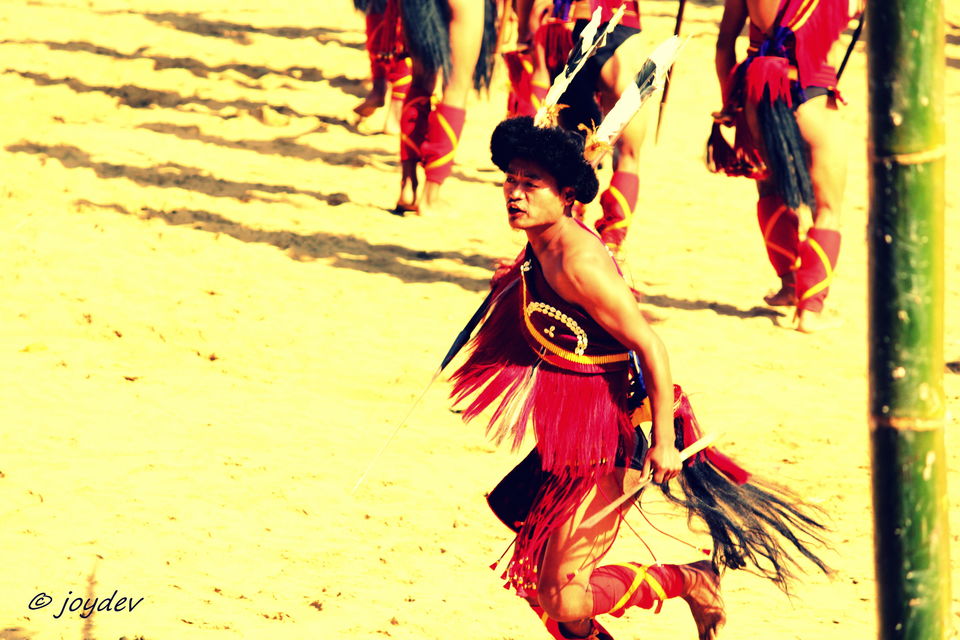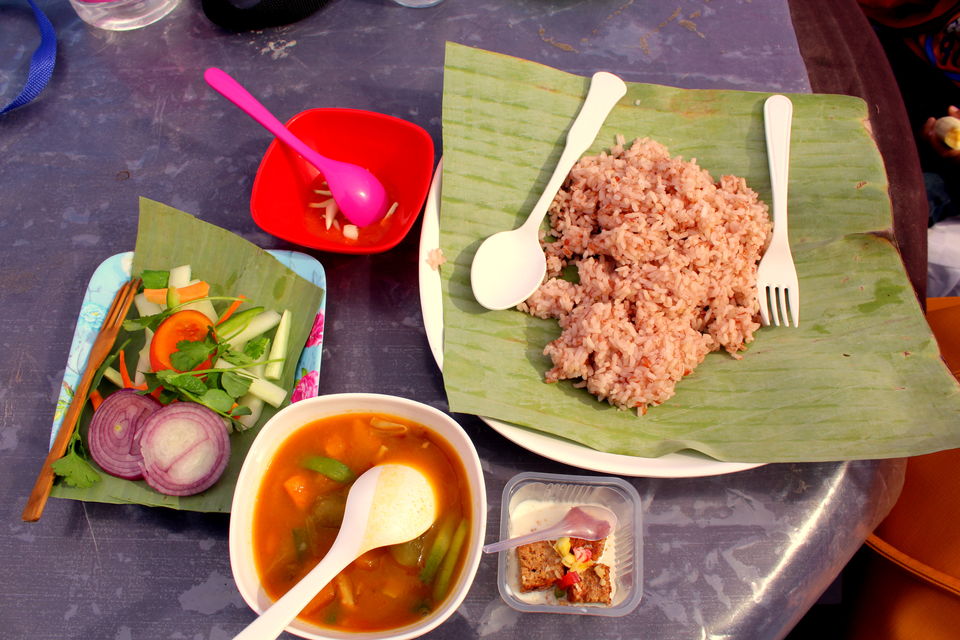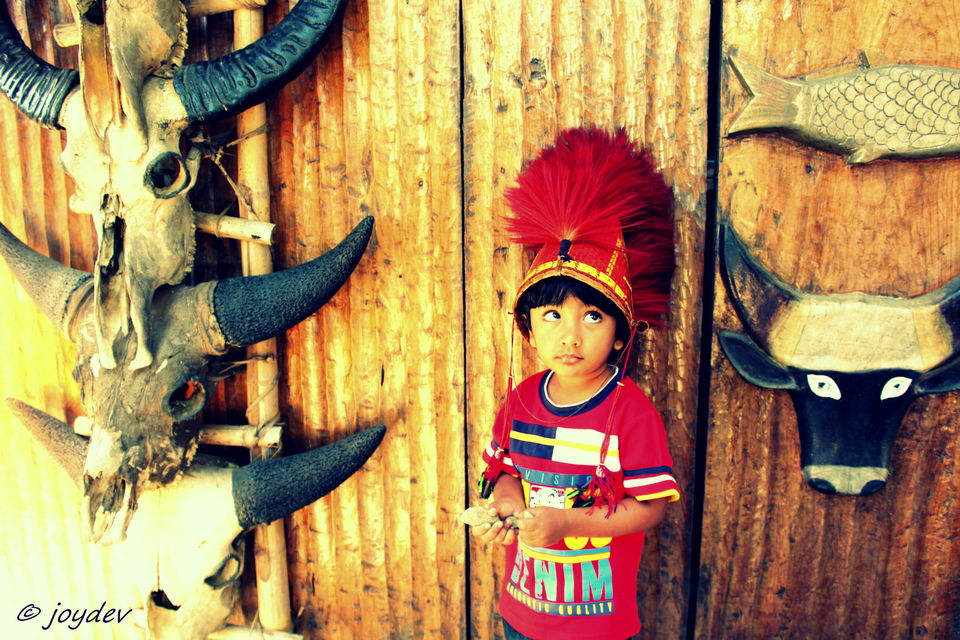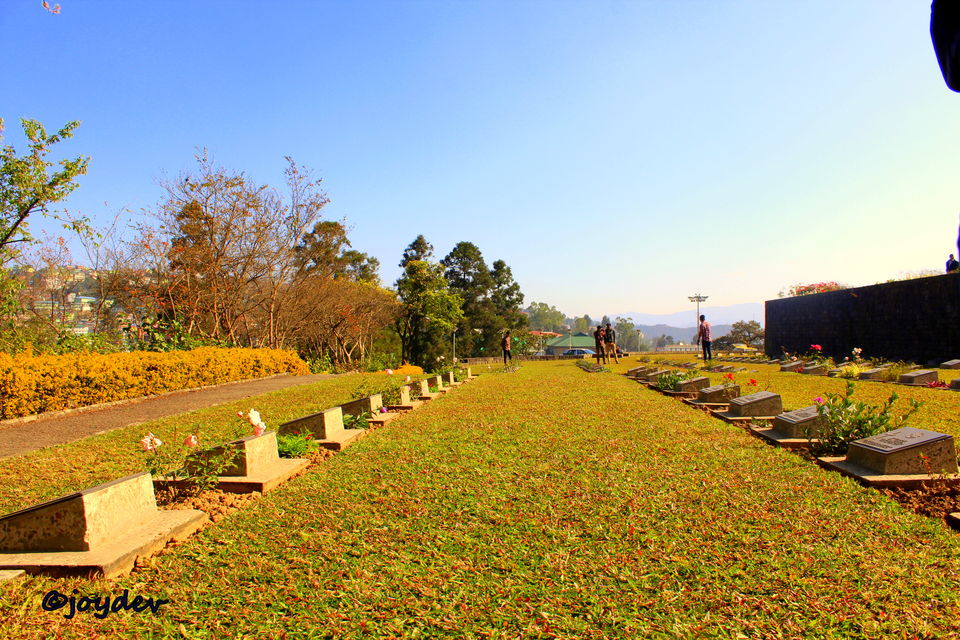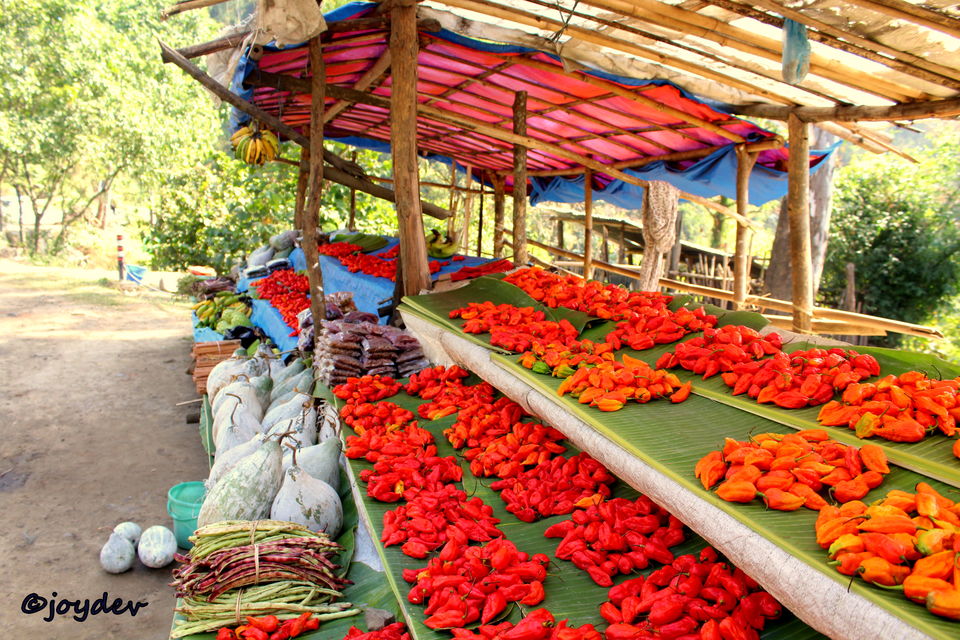 Nagaland is the land of warrior and rich cultural heritage. I travelled to this unknown part of the India in the month of December to become a part of the Hornbill festival. Now a days Hornbill festival is well known for every backpackers in the North East India. Every year from 1st Dec to 10th December is the fixed time for Hornbill celebration in Nagaland. Govt. of Nagaland has started the Hornbill Festival 10 years back in 1999 and being celebrated every year to show their tribal heritage and culture.
I started my journey from Jorhat city, Assam to Kohima and it took 6 hours to reach the historical city Kohima, Nagaland. We made a halt for our lunch in Dimapur, where from the journey took a new mood. It was a hilly road from Dimapur to Kohima but it was a relaxing journey. It was a different world when we reached the Hotel Cimorb, in the Minister's Hill, Kohima city. In the evening we walked to the local market in the city and bought some woollen cloths and imported items. As it was a Hornbill festival time, people were enjoying the local rock show in the main market and the market opened till 8.30 to 9.00 O, clock. Though there was a rock show in the Indira Gandhi Stadium, but we could not visit the place. Next day morning we went to the main arena of Hornbill festival that is in the Kisama village. The Kisama village is 10km away from the main Kohima city and the main festival used to celebrate over here only. The Kisama village is having a main performance ground, bamboo pavilion, Naga heritage hut and some food stall. You can hang out all the day in the Kisama Village itself and can have shopping as well as can taste Naga cuisine in the different stalls. Around 4.30 pm we returned back to the hotel and just relaxed and chatted in the room only. Next day morning we went to the War Cemetery in the Kohima. It generally opens at 9 am. The city view was very clear from this historical site. For the time being we were just lost in the year 1944, when the battle was fought between British colonial and Japanese alliance. While returning back we have seen so many pineapple gardens beside the road and locals were selling many local fruits in their small stalls. We bought some bananas and hottest Naga Chilli.
How to get there:
By Air: The nearest airport is at Dimapur. There is daily flight from Kolkata to Dimapur. By road Kohima is 2.30 hrs journeys from Dimapur.
By Rail: There are a number of trains running between Kolkata and Dimapur.
By Road: If you like road journey, then you can hire a car and starts your journey from the nearest city like Dimapur or Jorhat. By road it's a 5-6 hrs journey from Jorhat and 2.30 hrs from Dimapur.
Where to stay:
There is a limited option for lodging during the Hornbill festival. So, it is advised to book your hotel six months earlier. If you are planning your trip at the eleventh hour, then you just call the hotel desk for the help. Sometimes they are having extra room, which you can't see online. Some renowned hotels are Hotel Japfu, Hotel heritage, Aradura Inn, Hotel Cimorb in the Kohima city. You can also stay in tents near the Kisama village, but you just need to check the price before your booking. For the further details click the link; http://www.hornbillfestival.com/.
What to eat:
Nagas have their own style of cooking the food with less oil. The foods are delicious and healthy. Those who like pork, Nagaland and specially Hornbill festival is the right place to try different preparation of pork. But if you are vegetarian then you may face little difficulties. So for vegetarian it is advice to pack some cake, pastry, dry fruit or whatever you like before you going to Hornbill festival arena.
Shopping:
If you are going to the Hornbill festival then you must buy a traditional "Naga Shawl". It's a very colour full shawl and the shawl will also keep you warm during cold weather. Souvenirs made of bamboo are very attractive. Different types of pickles, herbals, jewellery are also best option to purchase. But if you are really looking for buying things in cheaper rate, then you must go to "New Market" or "Hong Kong market" in the Dimapur while returning back.
What else to do:
Apart from Hornbill Festival, you can visit famous War Cemetery in Kohima city and World War-II museum (Museum is in the main Kisama Village).
Inner Line Permit (for Indian citizen):
You should have the ILP (Inner Line permit) before you entering the Nagaland. Though sometimes local Govt. may be liberal during the Hornbill festival, but it is advised to take ILP from respective Govt. office before you going there.