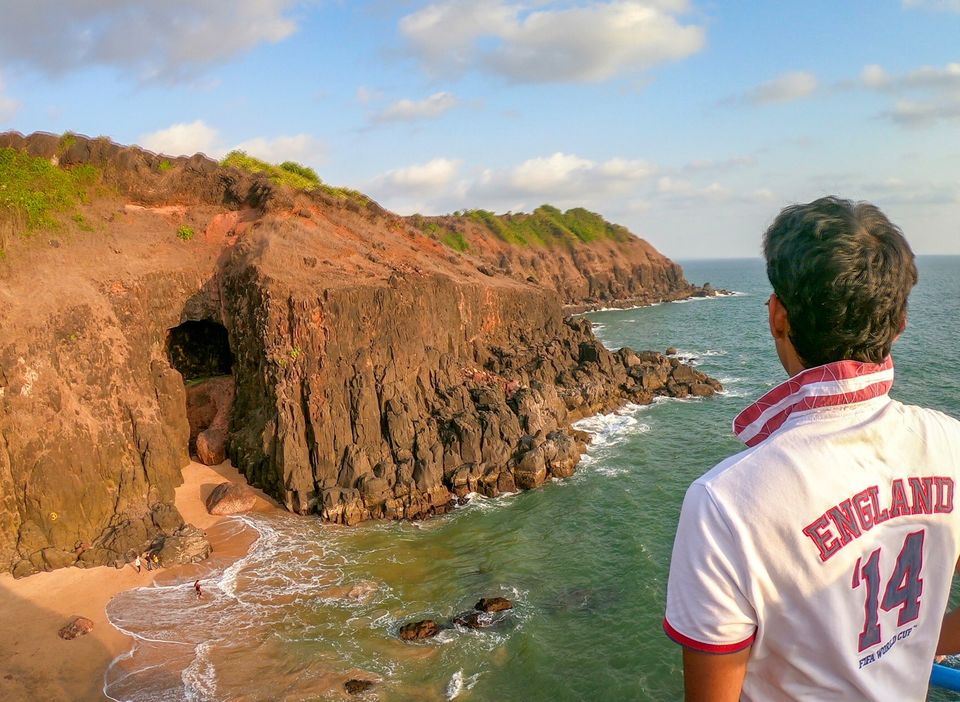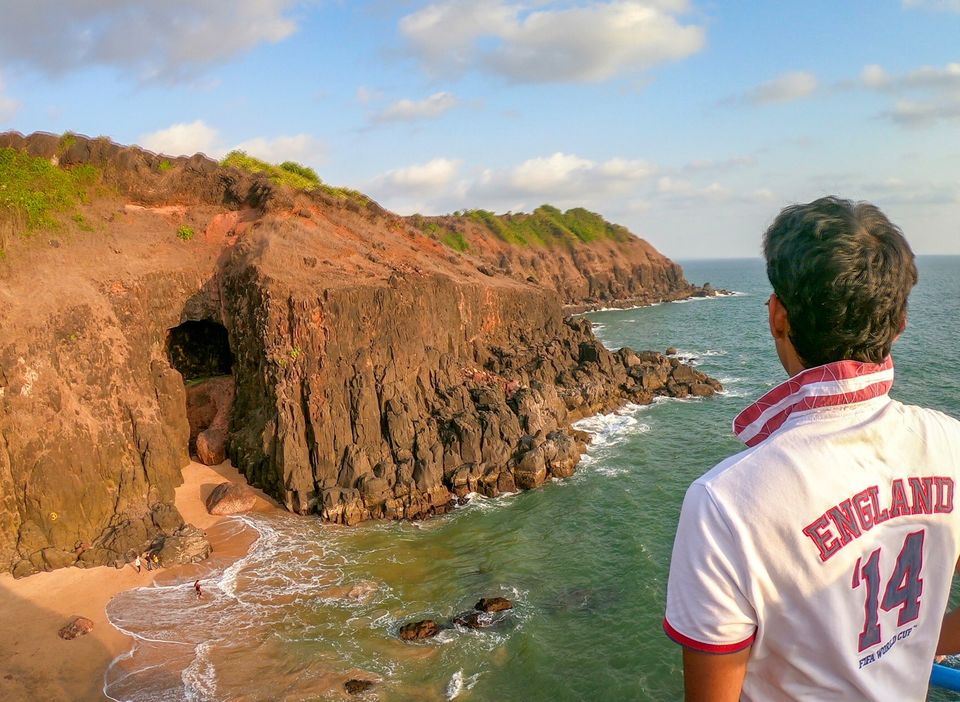 It was a Labor Day long weekend. Temperature had already hit 40 degrees but I was not able to gulp in the thought of laying on my bed watching Netflix on a long weekend. So I decided to explore Konkan Maharashtra on the road king 'Bullet' with my Squad.
After applying a lot on sun screen, I started my journey at 10am on Saturday. The body was getting acclimatized to the heat minute by minute. As soon as I crossed Mumbai, the trees around the corners were making my ride pleasant.
I took a short lunch break near Alibaug. You can have the best sea food in and around this area. The roads here are mixture of freeways and curvy Ghats. The narrow drive away through villages make the ride very pleasing. After 6 hrs of prolonged riding, I reached my first destination.
This is place is nearly 215kms away from Mumbai. It is famous for its rocky sea shore and the holy shrine of Lord Shiva. You can walk around for miles on these rocks and the sound of water hitting the rocks will just take away your exhaustion. I sat on the rocks for hours doing nothing but admiring the stunning view.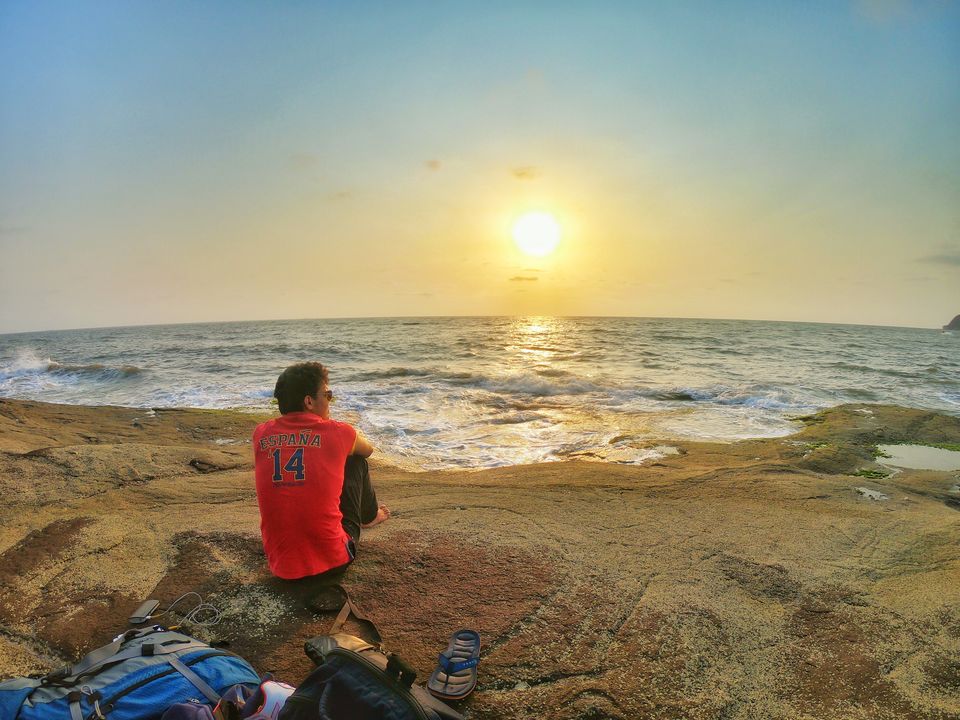 Reading a novel in such a peaceful place is a different level of happiness. I always carry my Kindle wherever I travel. The beach was so silent that the only noise you hear is of hustling water. It was a perfect movie setup kinda scenario.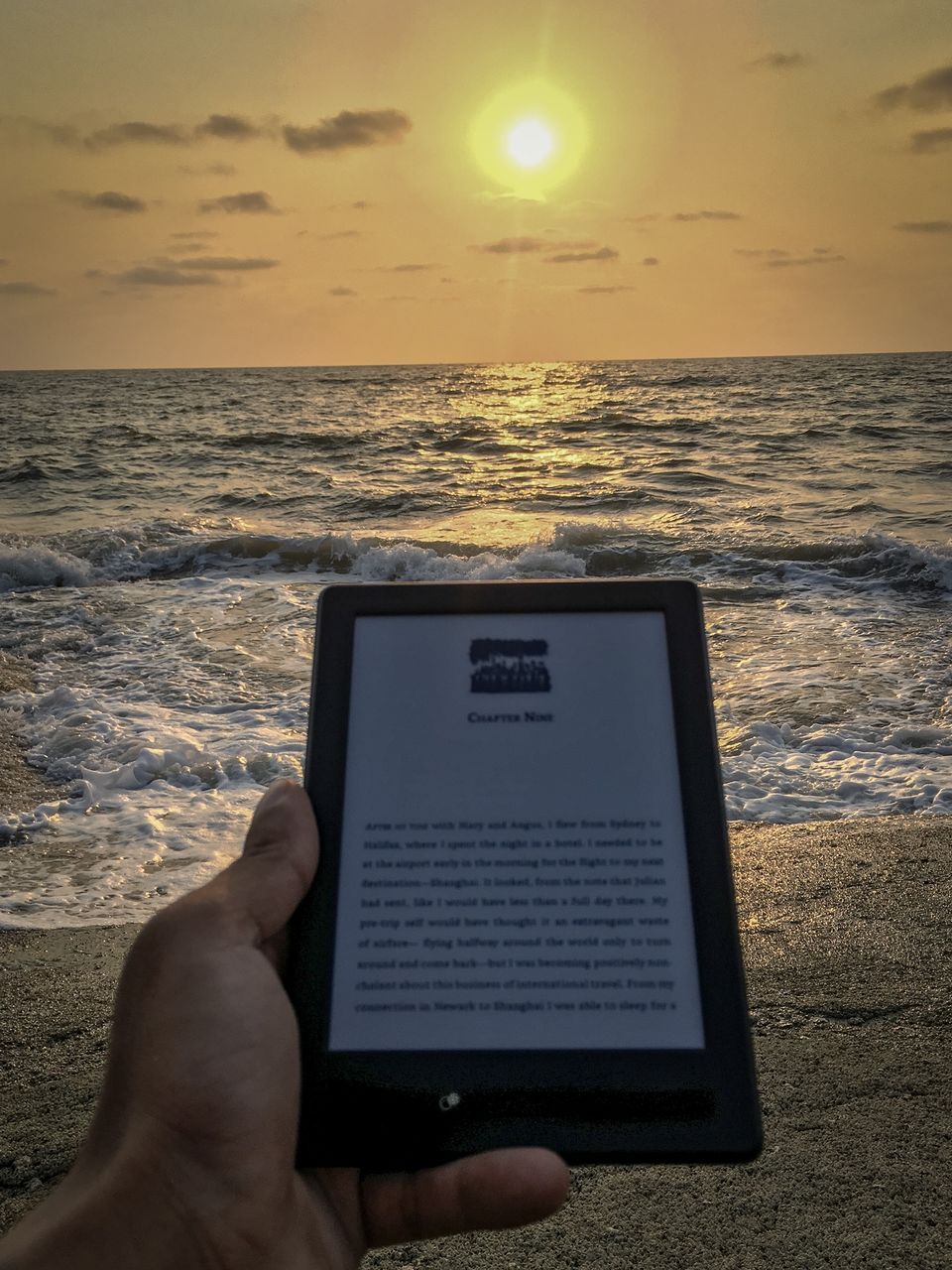 Next morning, after going to Harihareshwar temple, I commenced for my next destination. Again it was nearly a 5 hrs drive for the day. But as you start getting on to the small roads of Konkan, the road trip gets exciting mile by mile.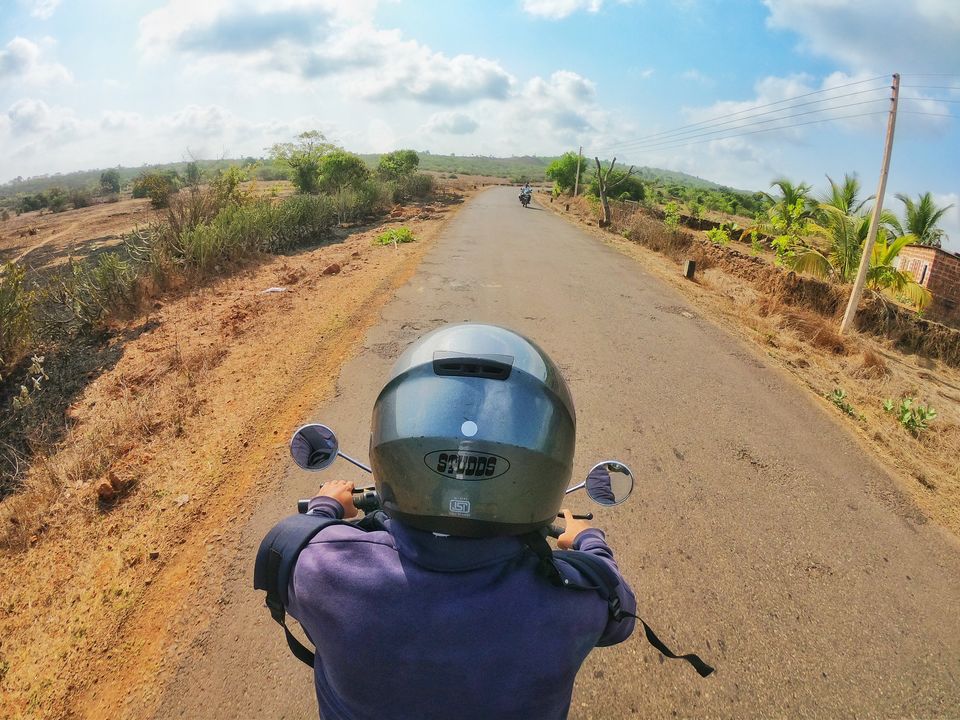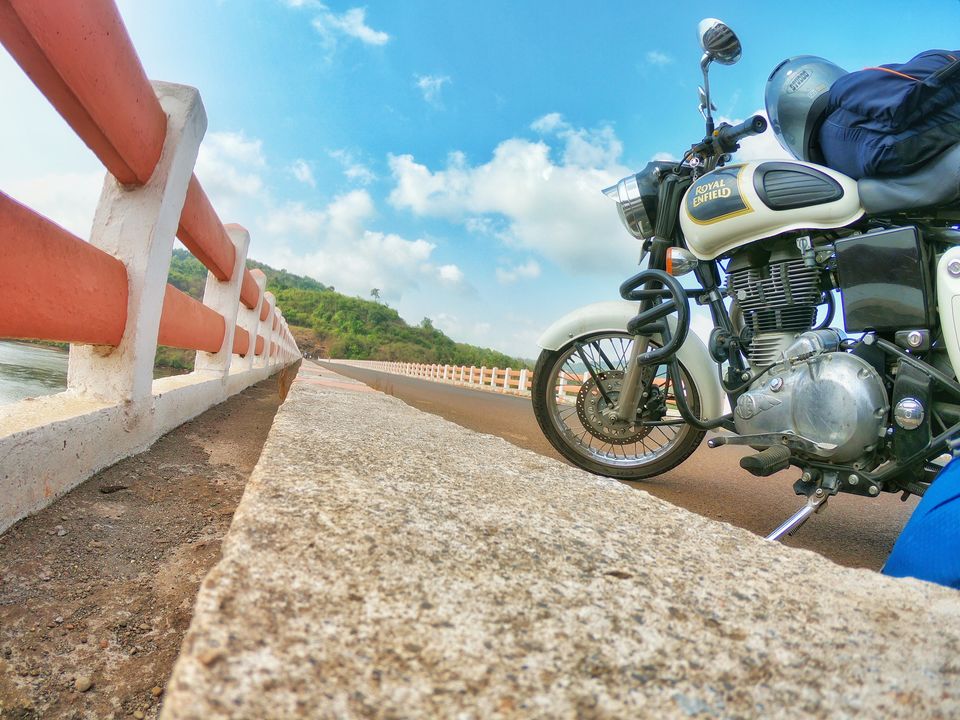 Such are the roads here, ideal for the road trip, isn't it?
Within few hours I was nearing my next stop.
Guhaghar is known for its offbeat beaches and Alphonso mangoes. Pictures below will surely give you an idea as to how prolific is this location.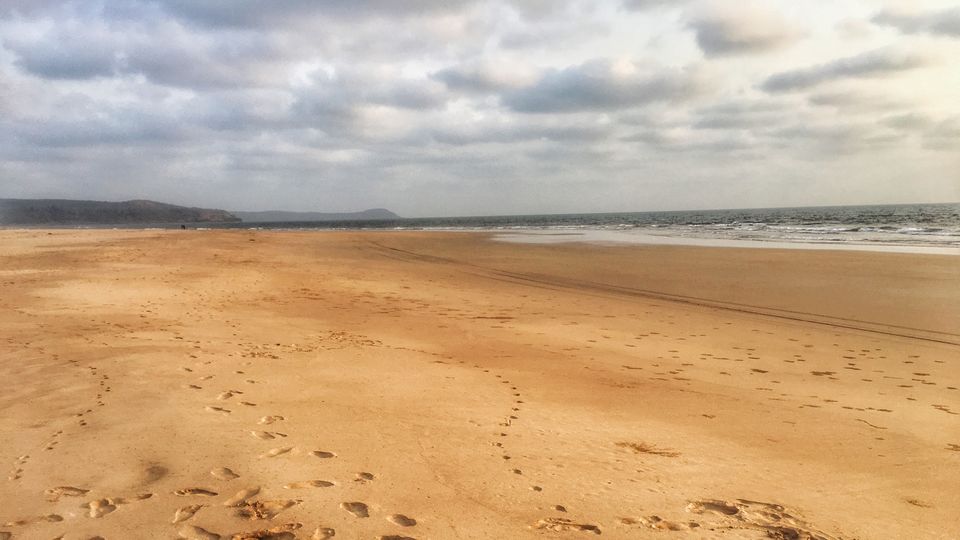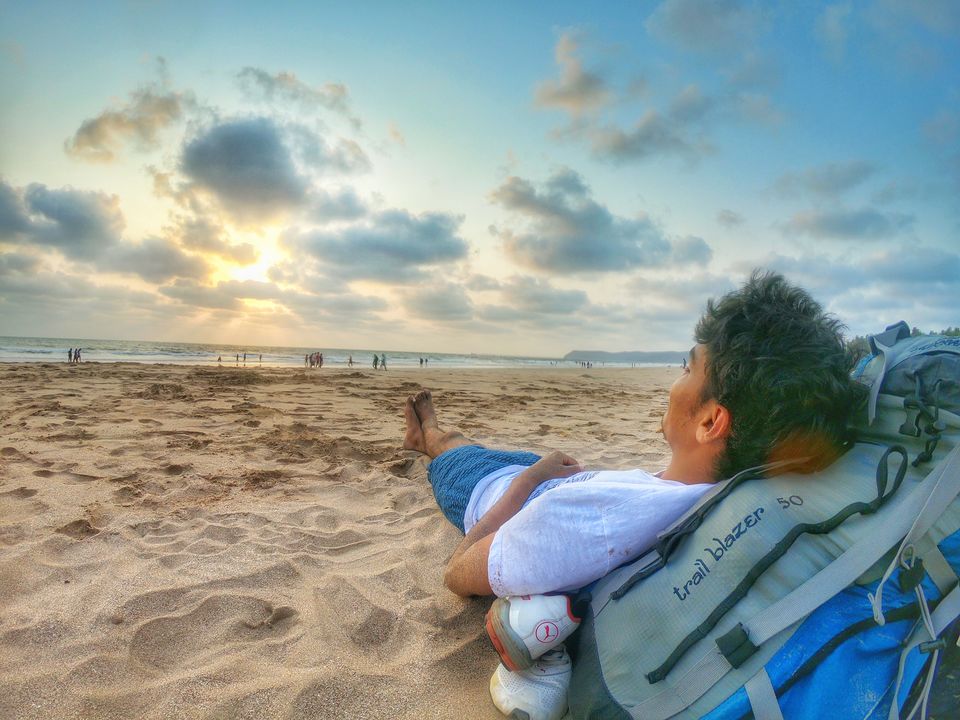 Spending an evening here is next to fairy tale. Splendid beaches away from the noisy world and a picturesque sunset to end the day, what else will one need after a tiring ride? Sit back and relax, observing the beauty of our mother earth.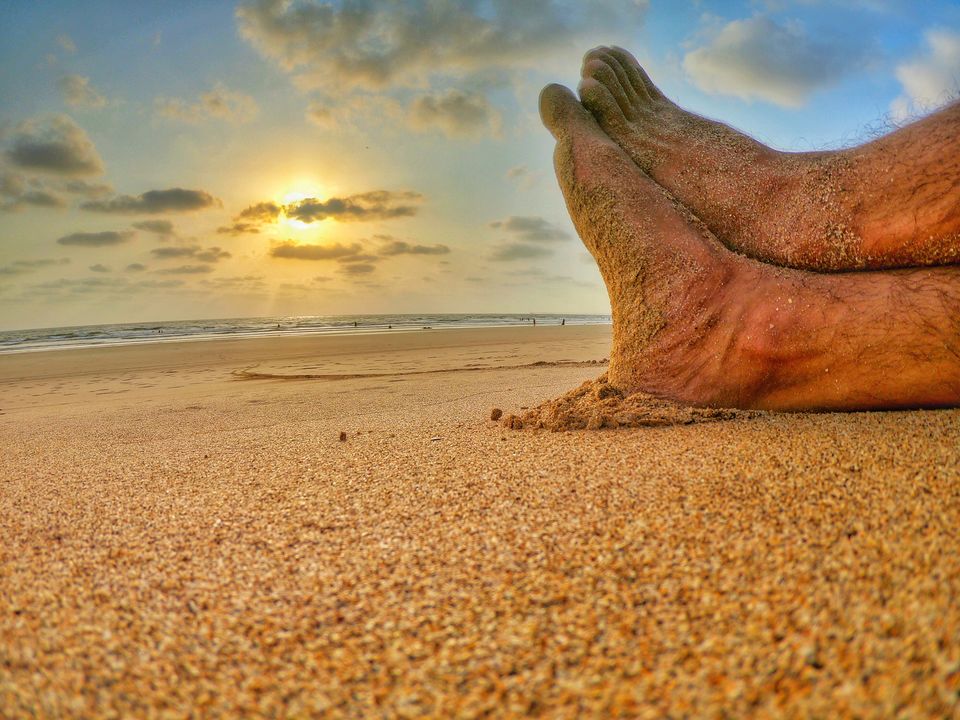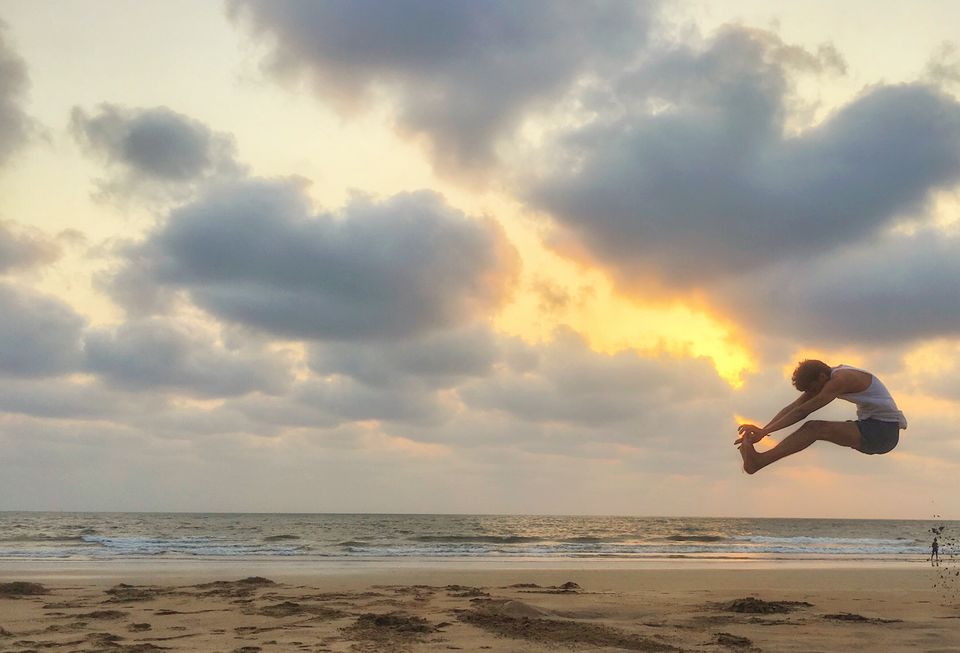 There are lot of stay options near the beach and at a very cheap price indeed. You don't need to pre book anything. Enjoy the local food on the streets of Guhaghar, the cuisine will just lit up your taste buds.
Next day I started my day by visiting Ganpatipule. It is a small village on the Konkan coast with a series of beaches and vantage points offering some stunning views of the sea. The Swayambhu Ganpati Temple, on the Ganapatipule beach itself is the primary attraction in Ganapatipule that draws thousands of pilgrims every year to this village.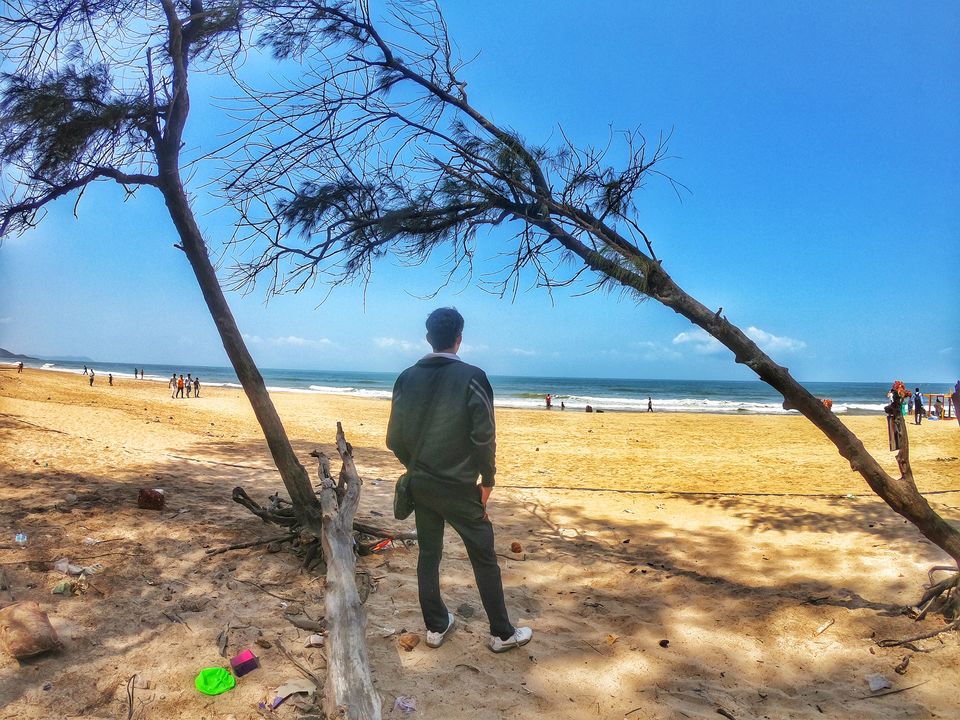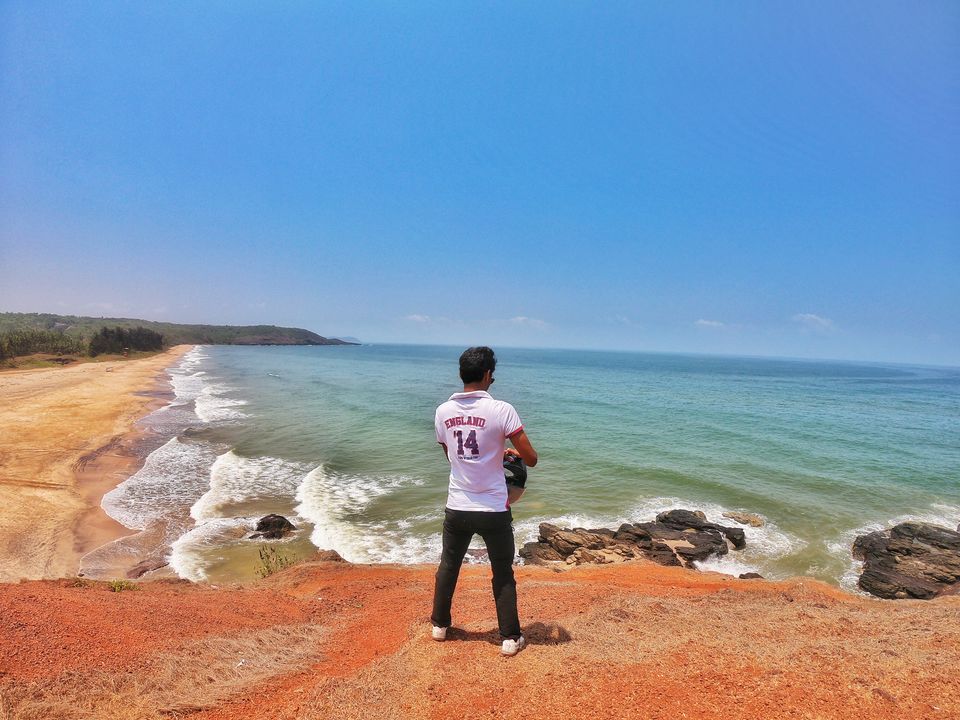 The 20 kms road from Ganpatipule to Ratnagiri is a sheer beauty. It is a complete coastal road with sea on one side complemented by the mountains on the other. You will literally stop at every corner to appreciate the charm of such mesmerizing views.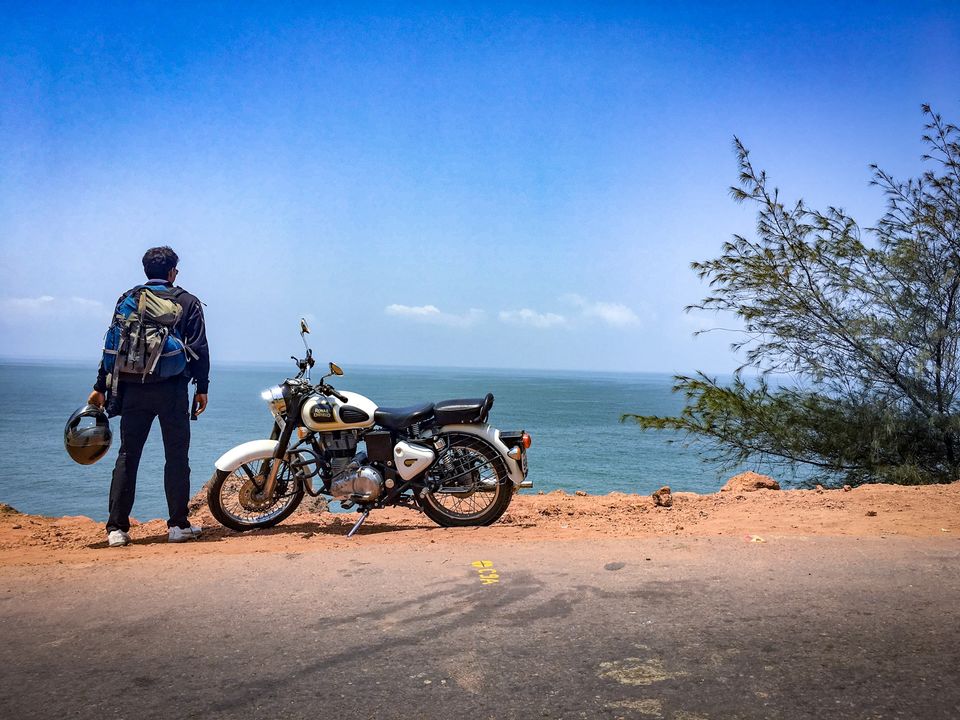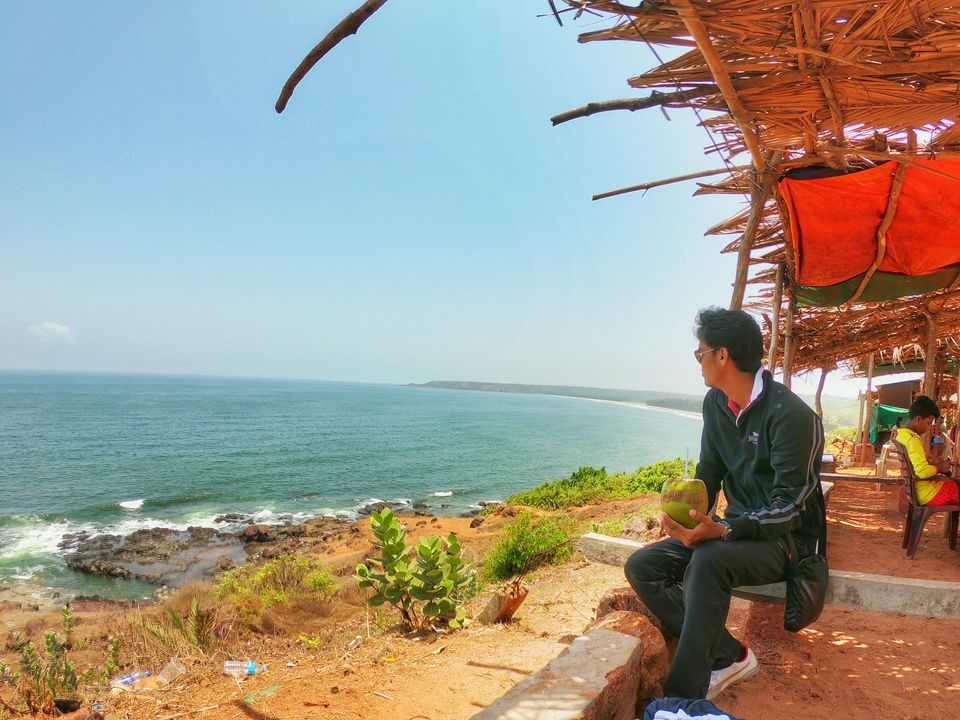 The next destination was 2 hrs away from this beautiful town. There are lot of 'Dhabas' on the way to fill your empty stomach with some refreshing Konkani seafood. It no more felt like a summer season as the views all over were satisfying my soul.
BUT THE BEST WAS YET TO COME.
This is a very small village to south of Ratnagiri city, about an hour away. A small road goes to this village from the main state highway, it doesn't even look like a road. You will feel very absurd to take this path, but believe me, after 1 km the road just gets beautiful. You will realize that you are riding on the mountains and down the cliff there ocean bed which goes beyond horizon.
A total AWSTRUCK moment.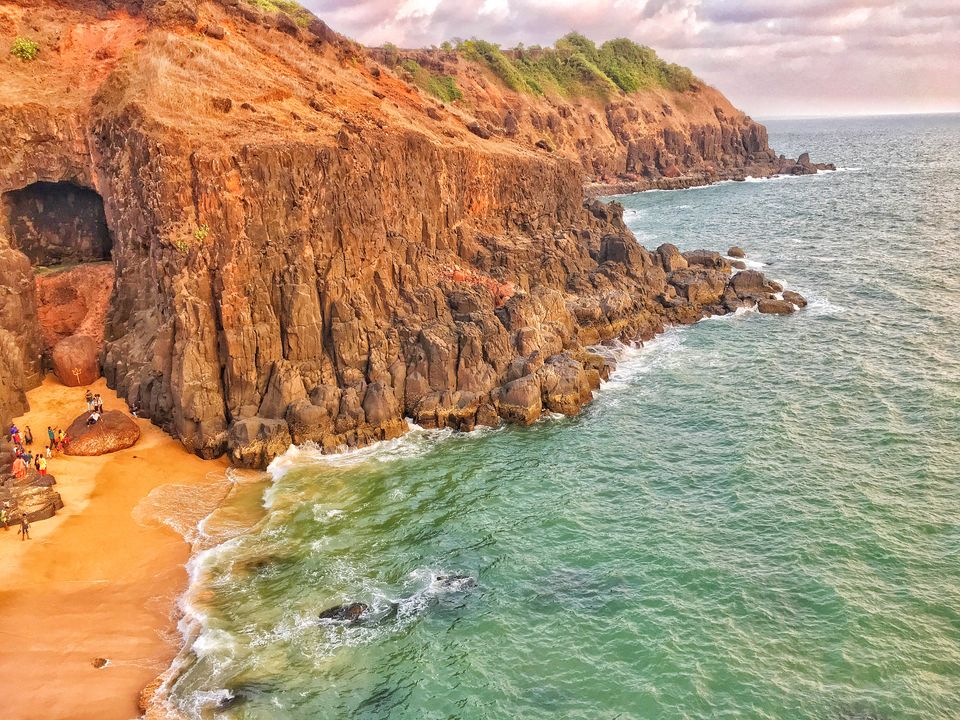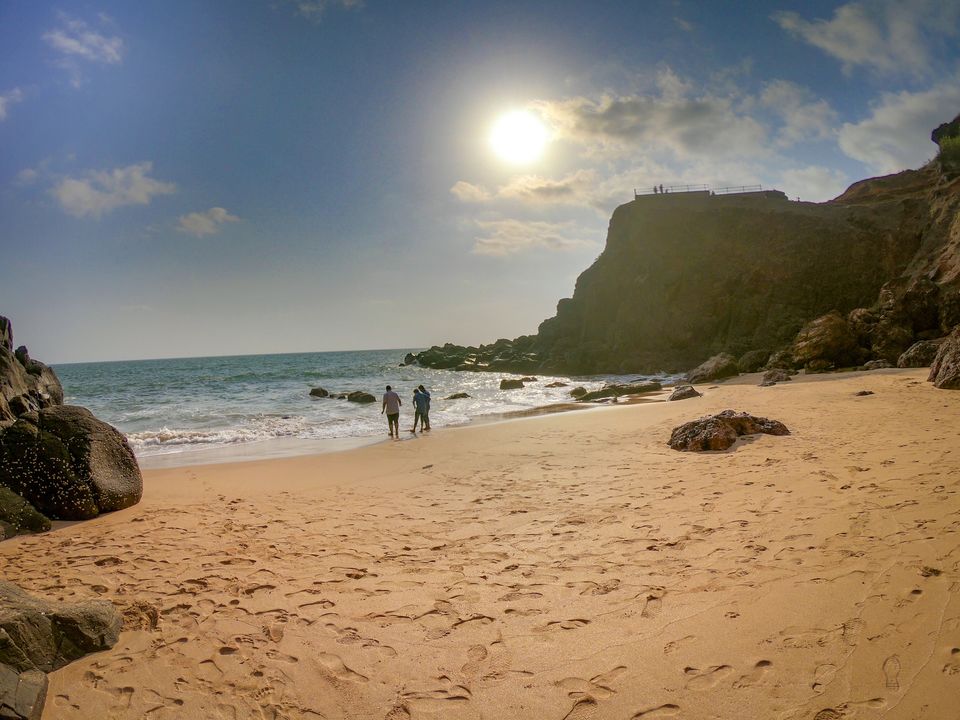 The place has its own private beach, yes you read that right, a 'Private Beach'. People hardly know about this place and since it is near to a small village, far away from boisterous tourists, it will offer you next level of peace and tranquility. There are stairs below the cliff which will take you to beach. There is a vantage point available from where you click some beautiful pictures.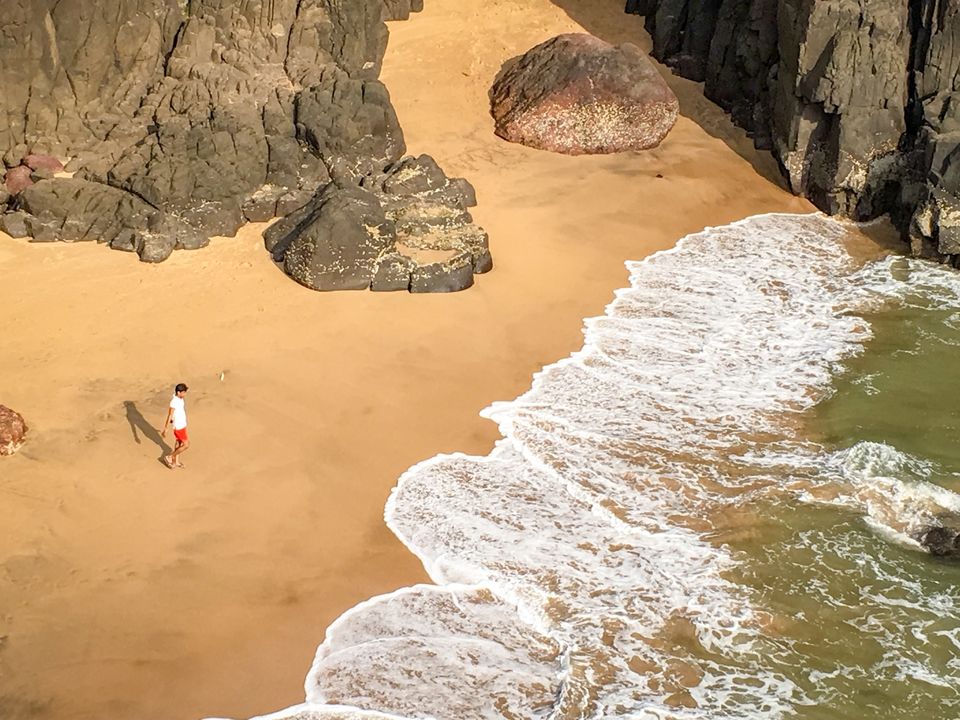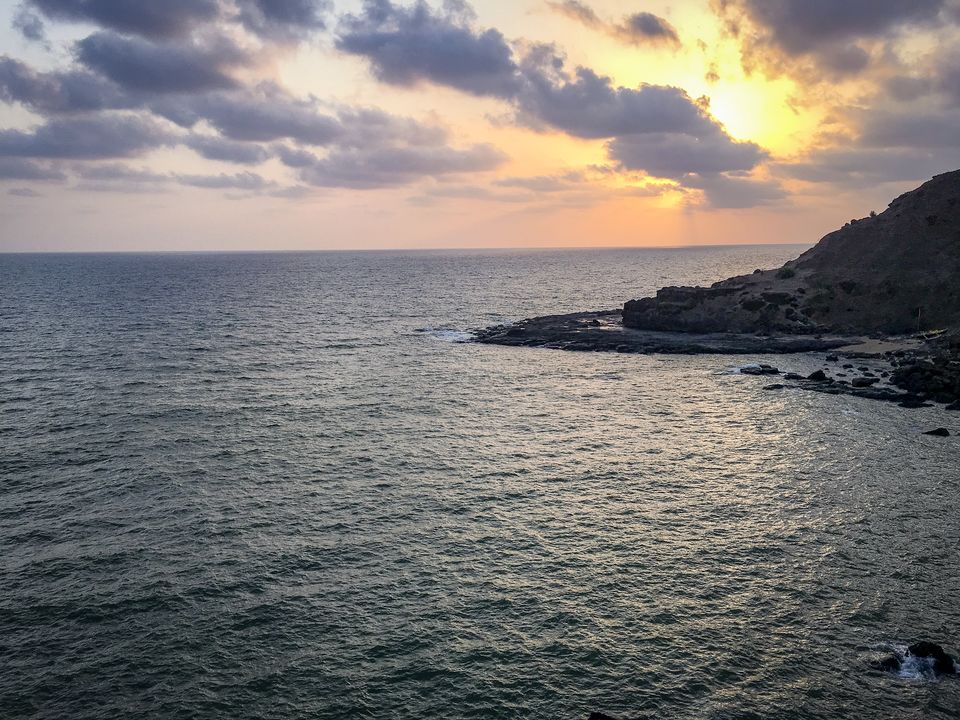 This was apparently the last sunset of this trip. After spending wonderful time on the beach, headed towards Ratnagiri again for night stay. You won't find any hotels near this area, so Ratnagiri is the only option you have.
Next morning it was time to head back to Mumbai, I decided to take the Mumbai – Bangalore freeway from Karad, hence completing the circuit road to Mumbai.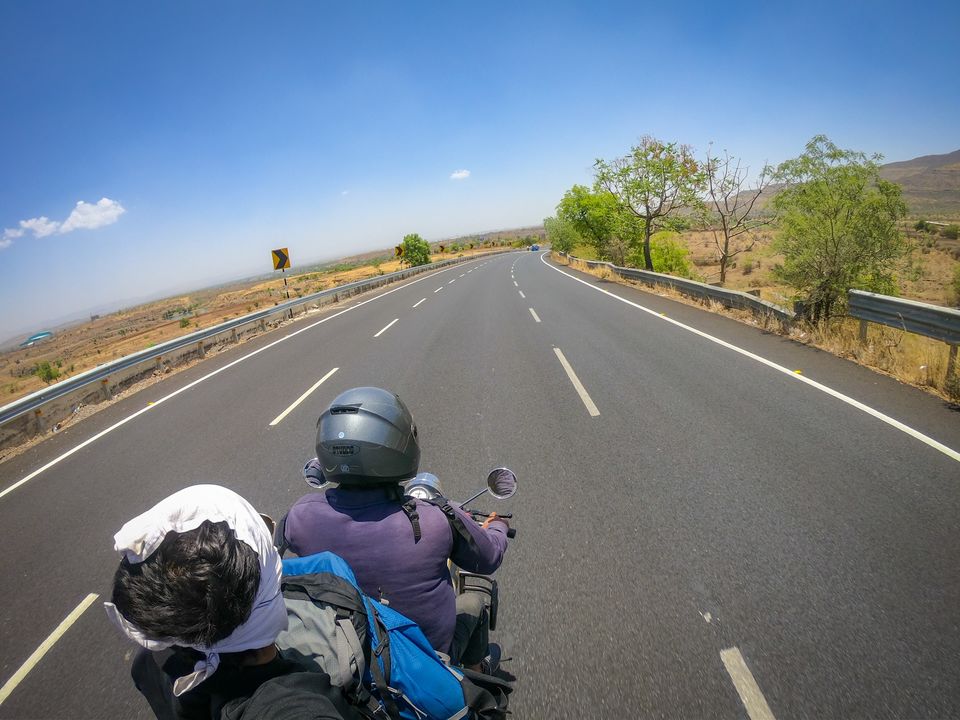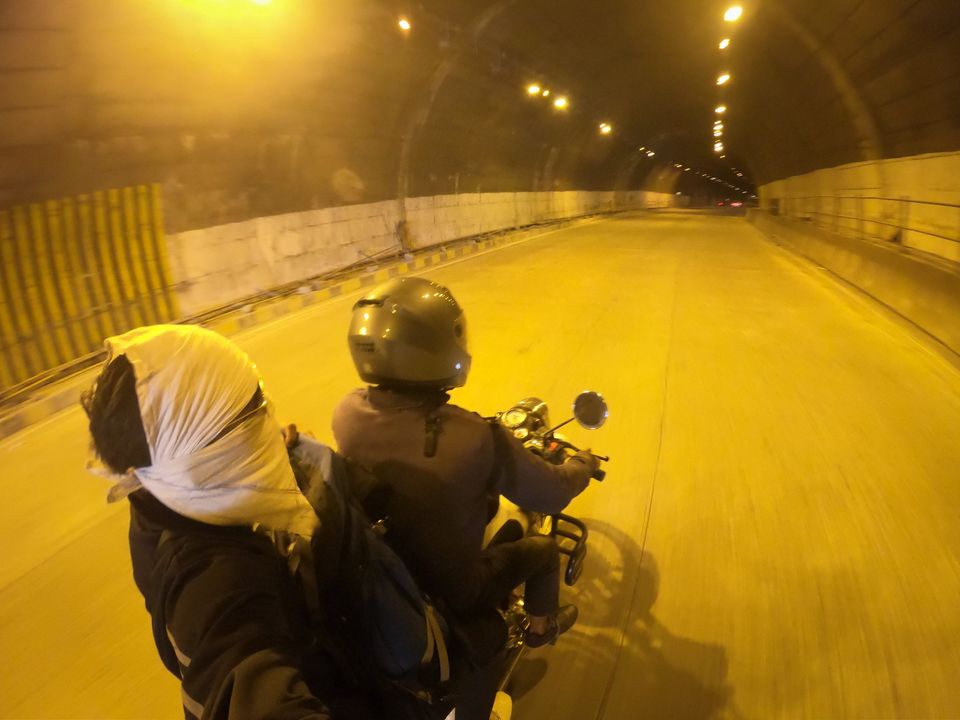 This freeway is one of the best in Maharashtra. Within 8 hrs I was in Mumbai.
Such was the experience from Konkan Road Trip. I hope you enjoyed reading it, let me know your thoughts over it.