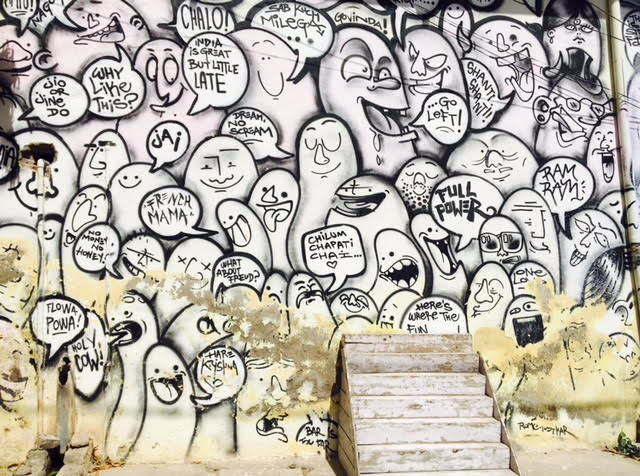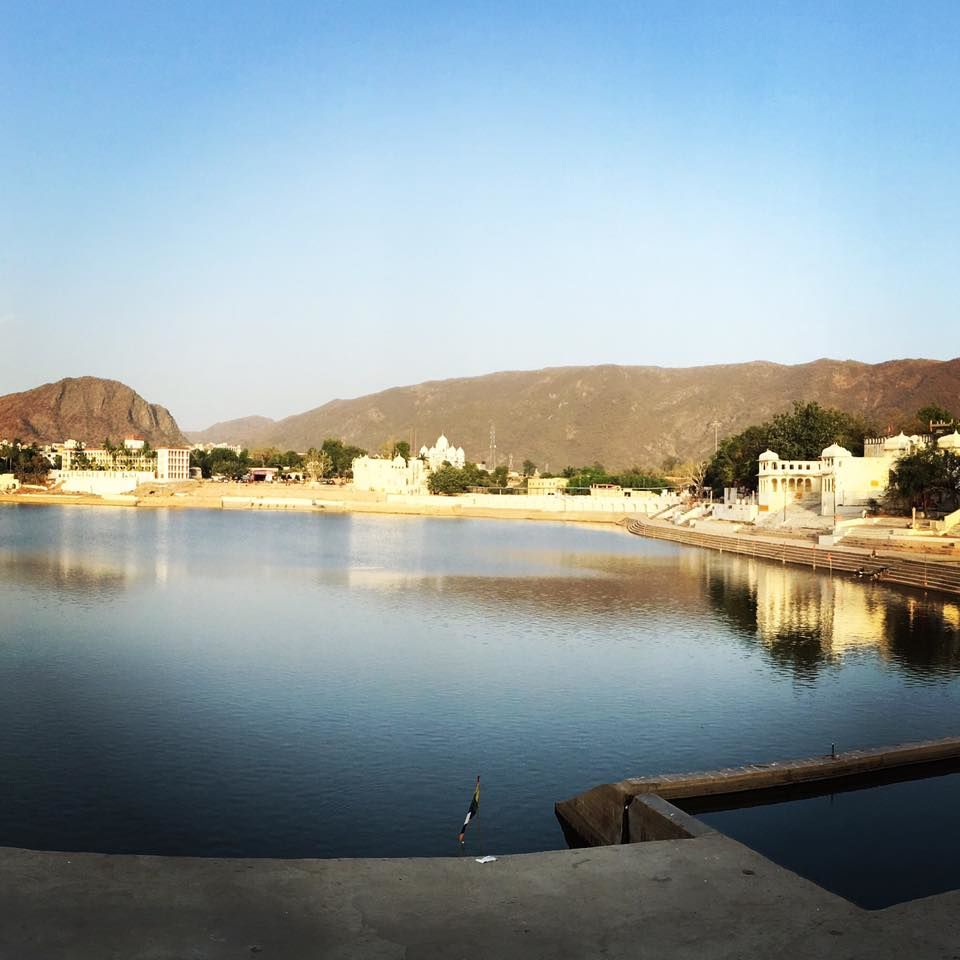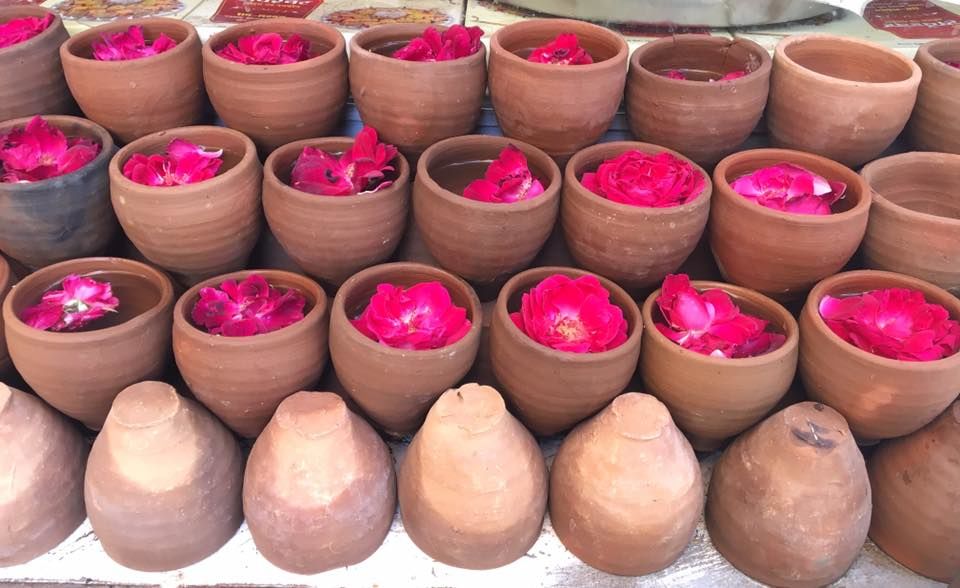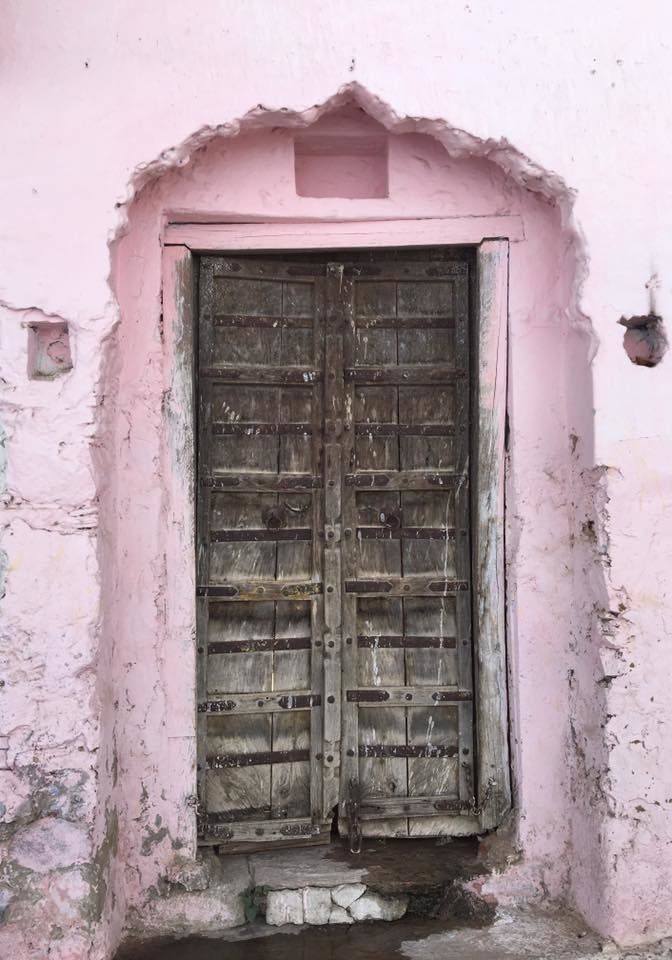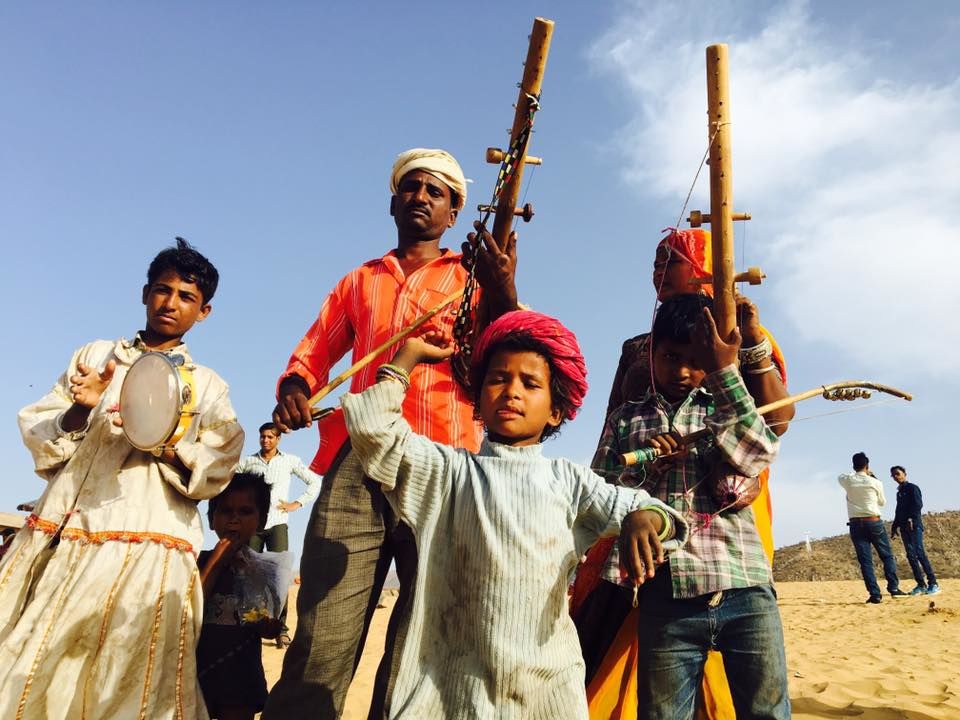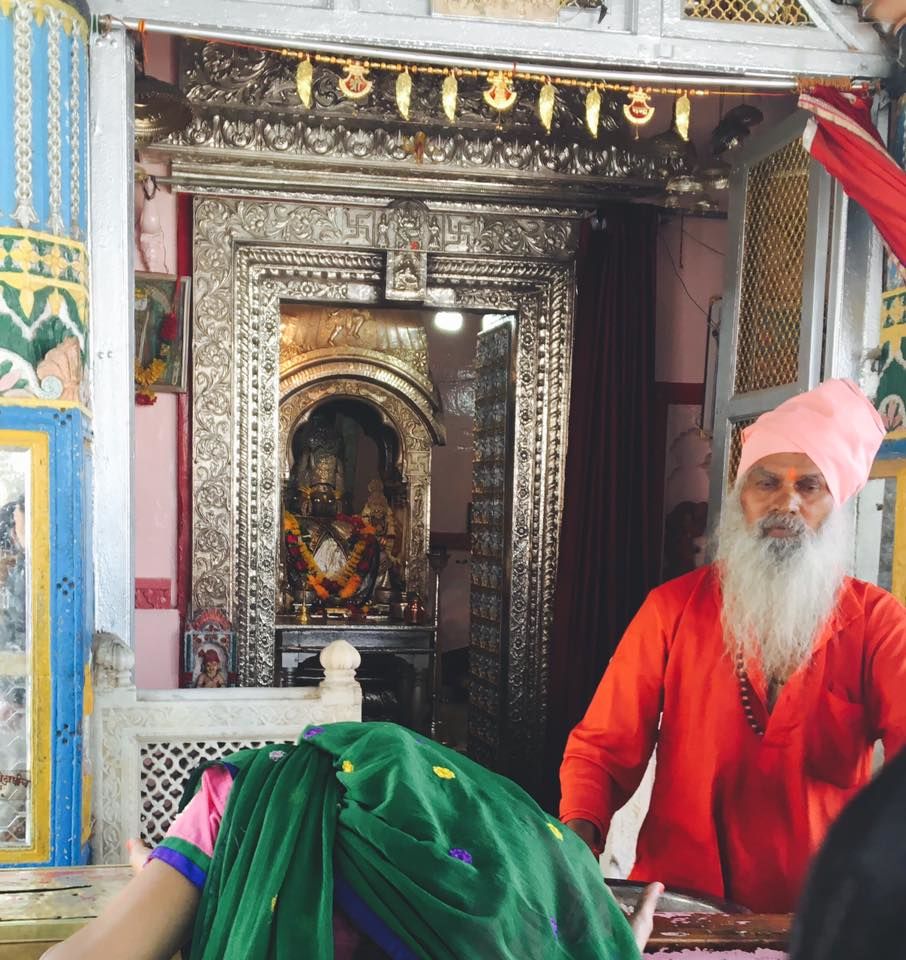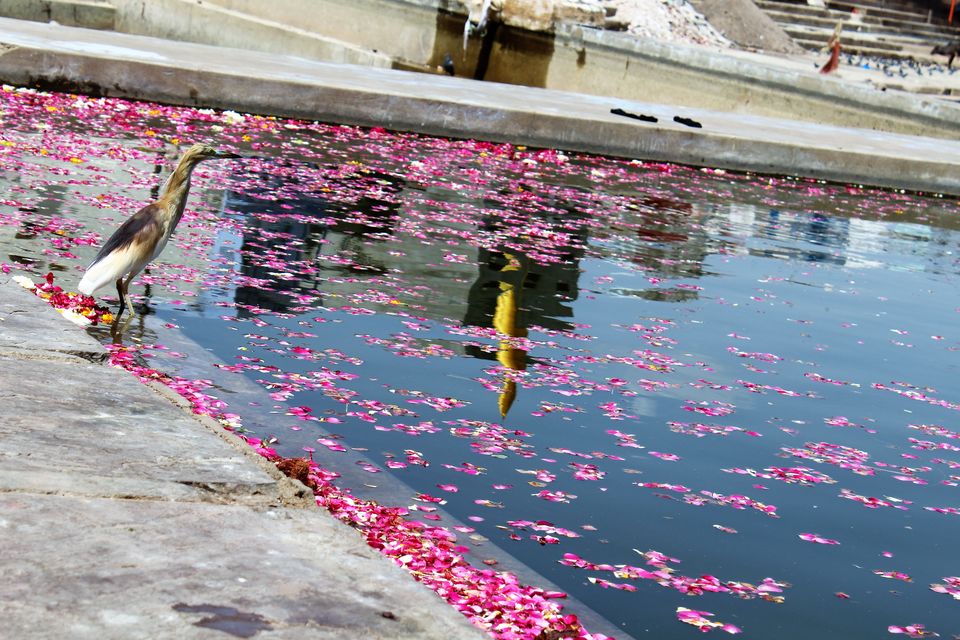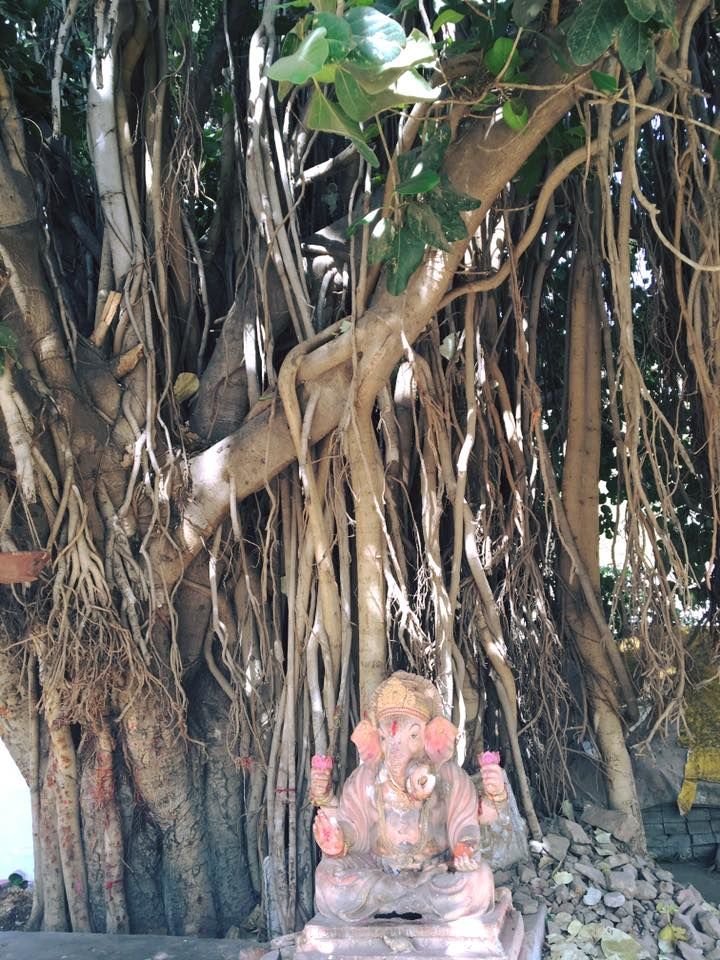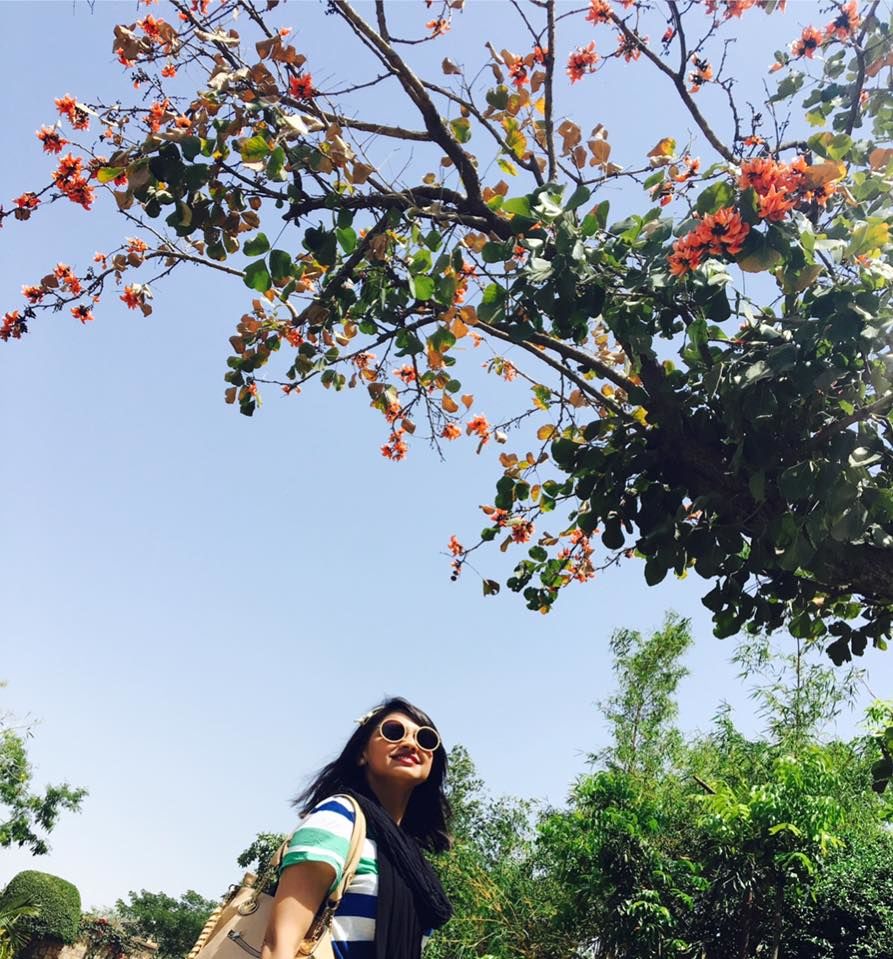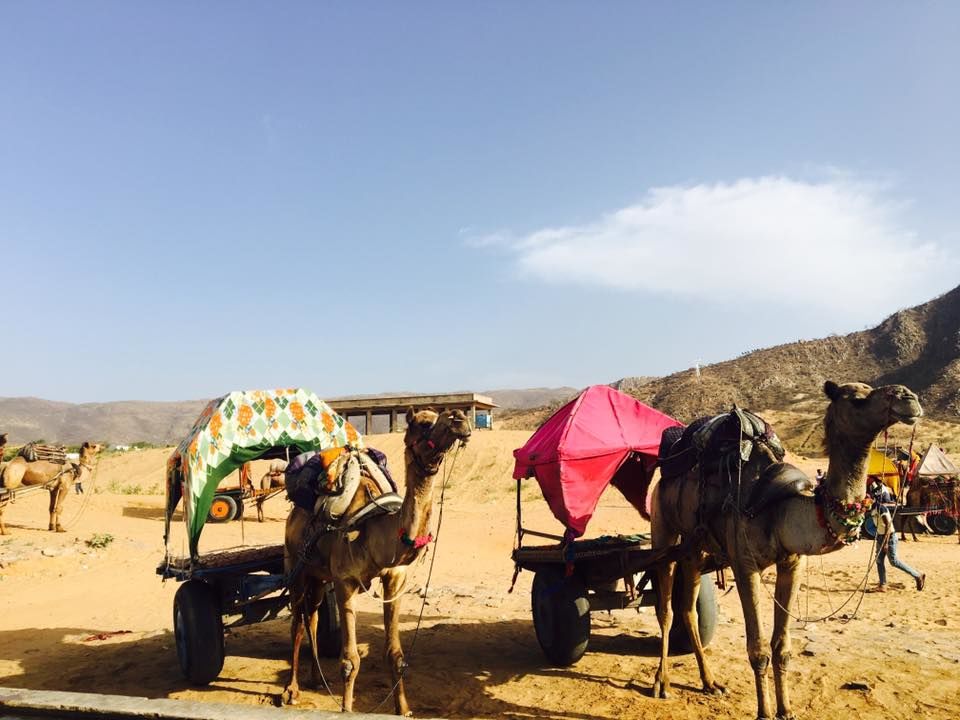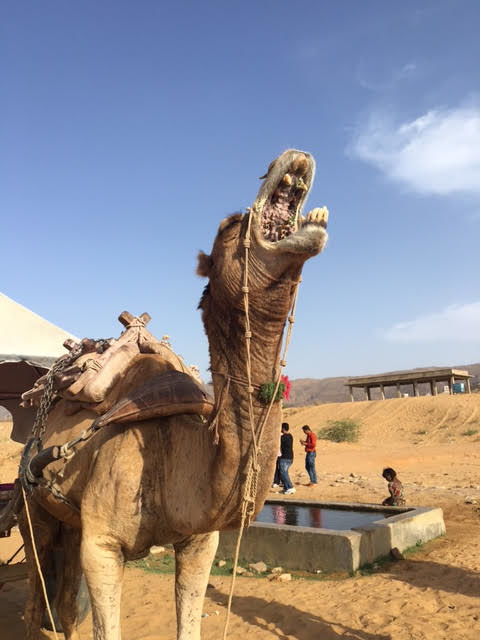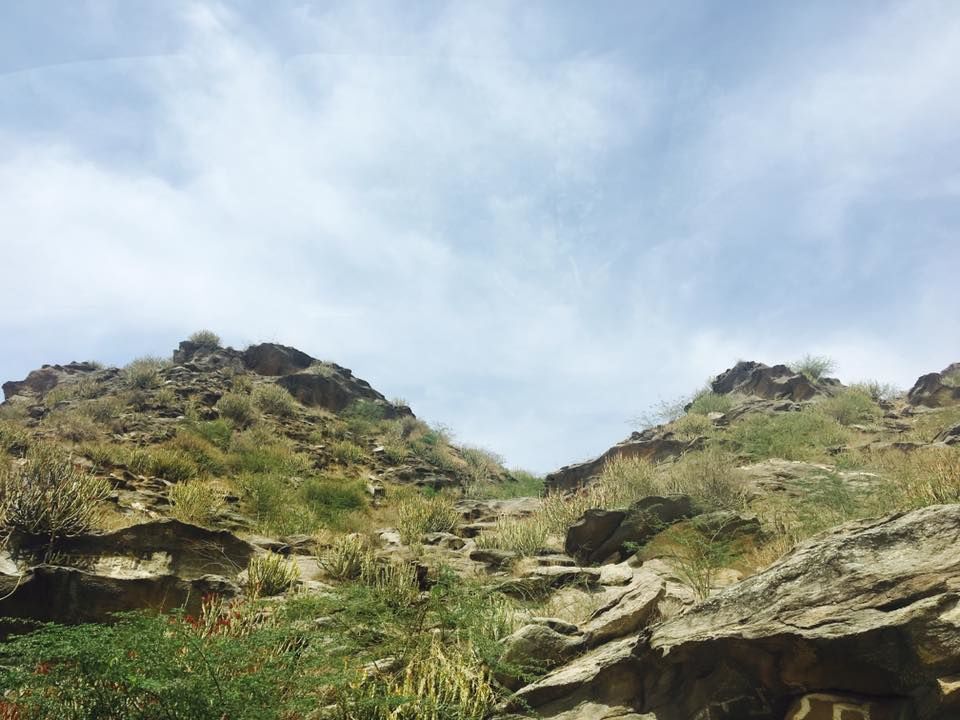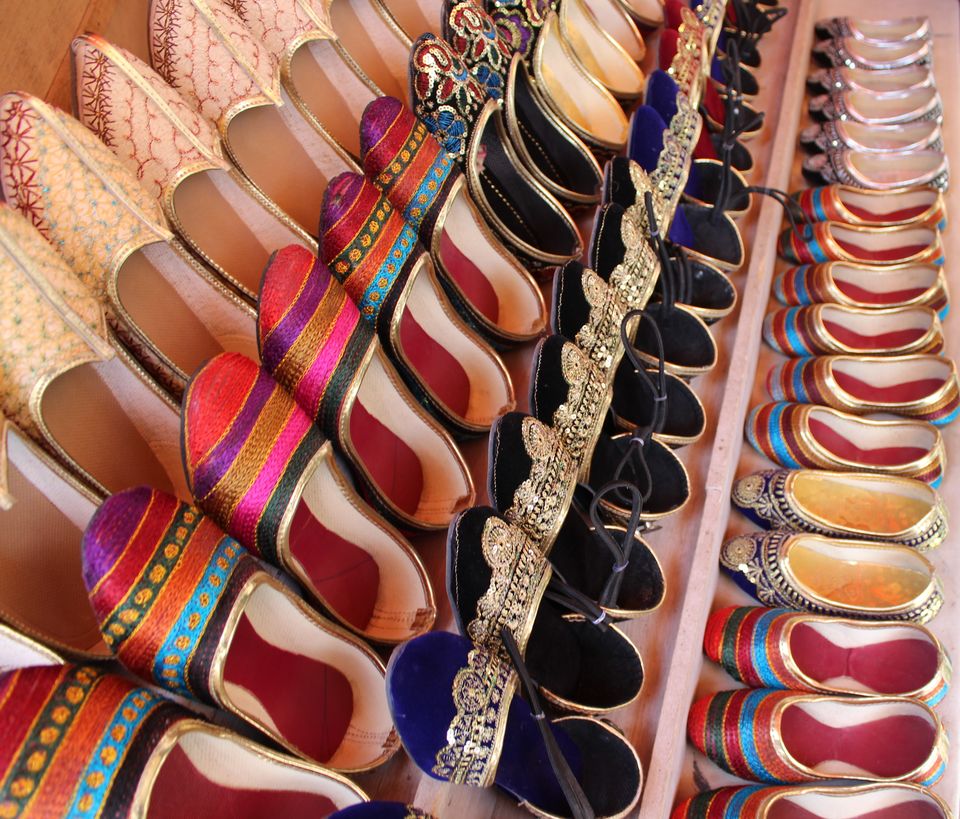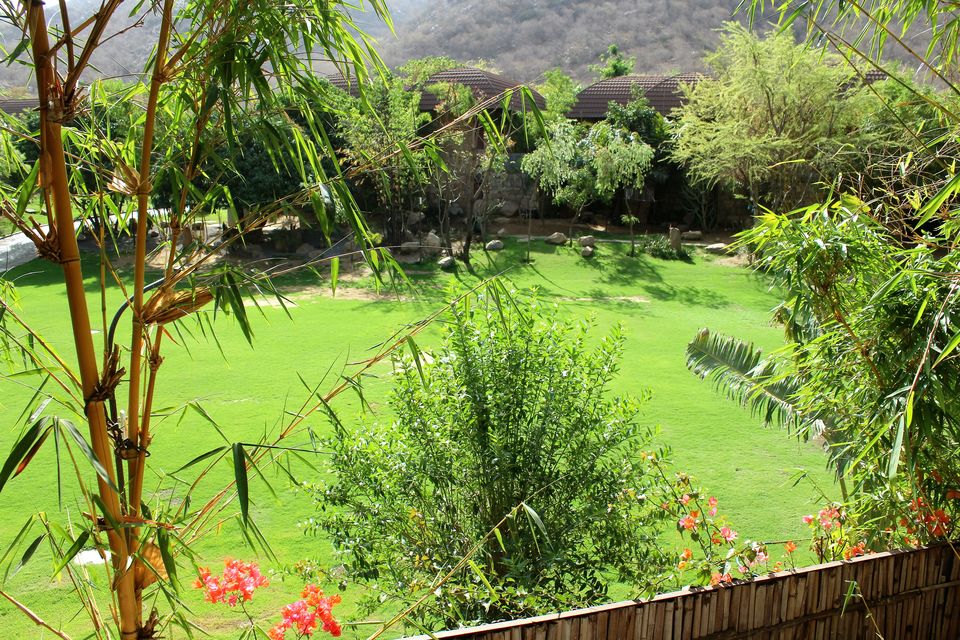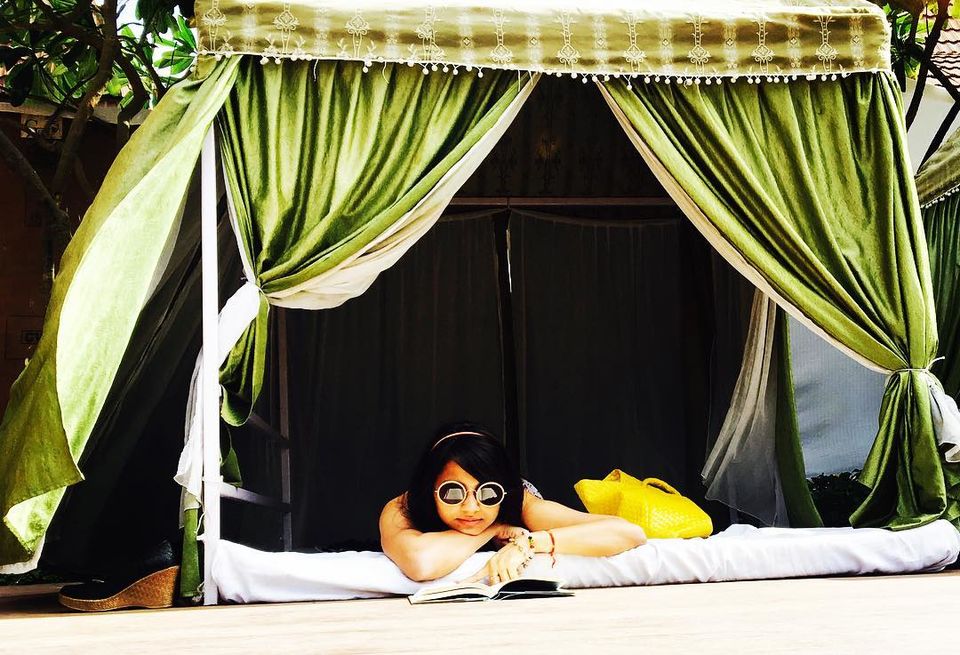 Surrounded by Aravallis, Pushkar has its own mountain guards. Dry and rocky, the Naag parbat (snake mountain) has been standing guard to this quaint town & divides it from the city of Ajmer.
Lake & Temple-
Pushkar lake -surrounded by 52 ghats, this clean & serene Hindu holy place finds its mention in 4th century coins & has gained significance for being the only Brahma temple in existence. Legend goes that when Brahma's weapon -Lotus, fell from his hand, the place was created & was named ~flower (Pushpa) +Hand (Kar) = Pushkar.
The idol in the main temple has Lord Brahma's face on four sides. From the temple window, one can also see Brahma's 1st wife -Savitri/Saraswati's temple. It was due to the curse of Savitri (who was angered by Brahma as he married Gayatri, a local girl, in order to complete his yagnya), that Lord Brahma is worshiped only in Pushkar. Ironically, I met quite a few locals who claim to be having visiting foreign travelers as their 2nd wives/live in partners.
It is believed that after the four Dhams, one should surely visit Pushkar too, without which one cannot achieve salvation. The Pandits at the ghat will coerce you to perform various poojas - be very clear about what all you would like to perform and donate.
Although I couldn't visit, Pushkar has many more temples and a popular Gurudwara on the ghats.
The Global village-
The lanes of this quaint small town will take you back in time, in the bygone era, where love & peace prevails!
A town which is an influx of old temples & "resident-foreign travelers", the wall next to Neelam Cafe is the coolest piece of graffiti created by Doctor Alone (whose cafes are a must visit especially the one directly at the Ghat for its amazing view and food) & his Italian friend.
Though Pushkar is in proximity of the desert & has hot weather, it is also known for its rose farming and farms of Amla (gooseberries) and surely calls for enjoying the lassi with rose petals or trying the famous Gulkand.
The Kesuda trees, when in bloom, will amaze you with the orange color riot every now & then which adds a vibrant touch to this mostly dry region.
The short pseudo safari-
While all the guides will insist it to be the Camel safari in desert, don't be fooled by the small patch of Sandy terrain. It will be more apt to be known as "Karan Arjun" safari as the only places shown are where the movie was shot or where the TV serial - Diya aur baati was shot.
Enroute the camel safari, one gets the glimpse in the lives of Banjaras & the locals as you pass through the lanes to reach the dunes, where a commercial spot to eat, drink & click pictures in Traditional Rajasthani attire has been established.
Amidst the hot weather & hair covered with sand, the folk performers bring a refreshing break with their mesmerizing folk music. A conversation with them will bring out the best smiles & their love for selfies 
Pushkar is a very friendly town and attracts a lot of attention during Pushkar fair. It is also famous for its dry holi which is played on Rang Panchami every year. Do plan a short trip to this little gem in Rajasthan which usually gets overshadowed by the better cities that this Royal State has to offer.
Ananta resorts is an oasis in the desert town with easy reach from Ajmer and quick access to Pushkar. Poolside is fun to relax and read. To avoid disappointment with the room size, avoid the basic rooms & instead, prefer the Deluxe rooms for greater comfort & space.