Poetry is an echo of sound,
poetry is words with no restraints,
Poetry is twisting and circling of emotions,
Poetry is experience,
Poetry is rebellion,
Poetry is a theme brought to life,
Poetry is a painting that speaks...
-Ramya

First time ever in India the National Youth Poetry Slam entailing students to participate in a poetry slam and enjoying this as part of their campus diaries story.
The students of various schools and engineering colleges across the country from Kolkata, Chandigarh, Tamil Nadu and so on performed with such confidence. Confidence to make a poem like a conversation with a theme and circling with metaphors and performing solo and performing with friends. What more the winners will go to Chicago, USA to perform. Bless me I am inspired.
Metaphors that were intuitive, creative and the flow just comes like a warm blow of words. The poems and voice circled around feelings, music, wind, nature, rain, society, virtues, death, afterlife, ghosts and so on…Bless me I am Inspired.
The host of this show is world-renowned poet.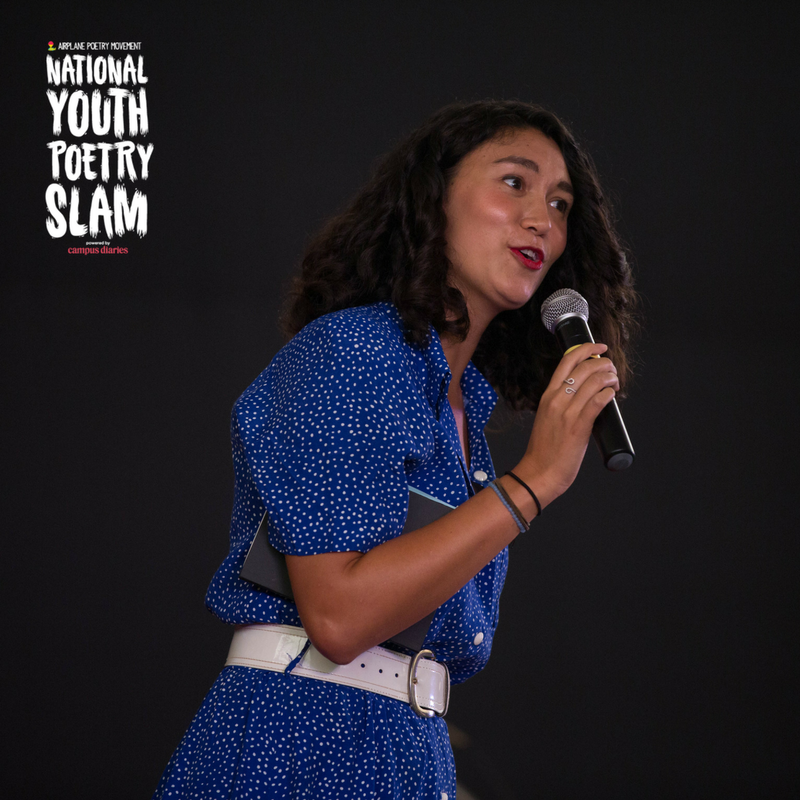 The Art of performing, Art of spoken word poetry is a beautiful way of expressing oneself, performing, inspiring with a poem. The words expressed in rapt voice and shrill pitch, altering and shifting with the crux of the poem. Sarah Kay made the world go silent and think in her absorbed performance in 2011 TED Talk in California. She is appreciated for PROJECT VOICE initiative. Project Voice is a venture to promote and express the Art of spoken poetry.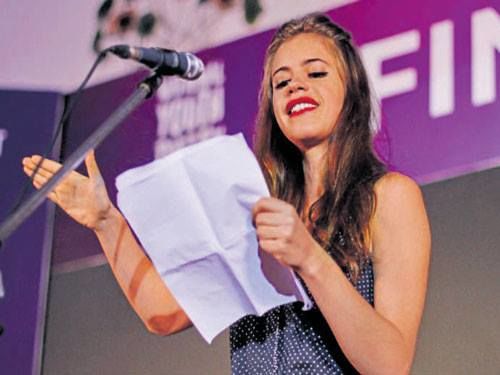 Kalki Koechlin walked onto the stage holding a paper, The piece of paper in which she had written a poem with the events she narrated that happened that day from the time she woke up and when she flew in from Guwahati to Bangalore. She expressed the events blending with her thoughts and feelings only to end it with peace. Finally when you close your eyes at the end of the day to sleep, that's when you stop, stop the chaos and go blank and sleep. Peace. Bless me I am Inspired.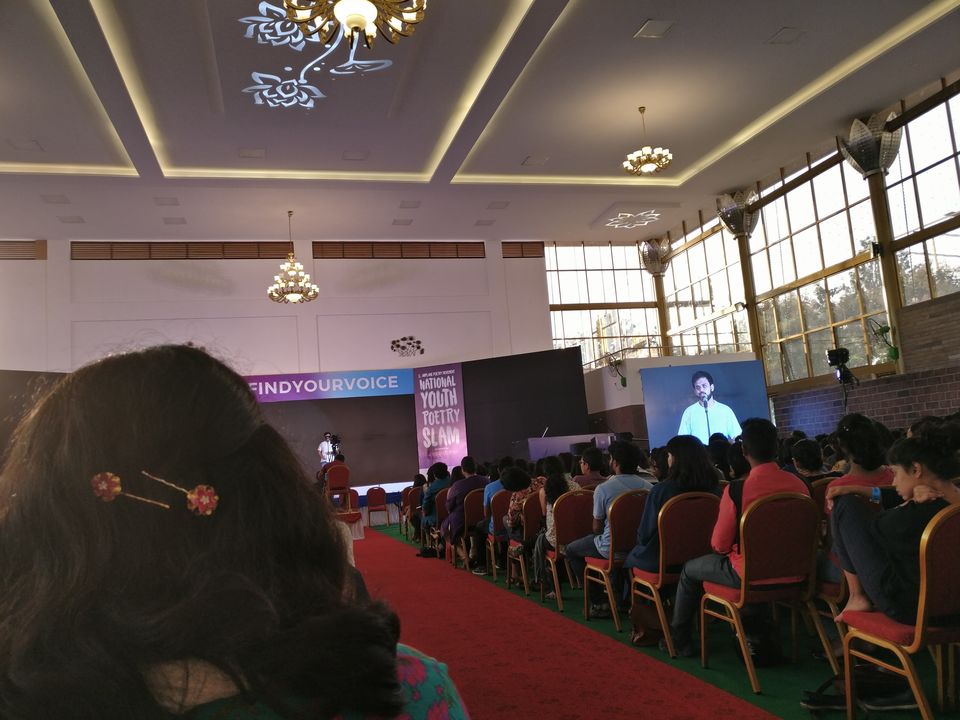 Few of the performances that were Incredible:
Everythings' fine by Shamil Reuben
Bully by Bharath Divakar
If I should have a Daughter - Sarah Kay
Dreaming boy - Sarah Kay
The Printing machine - Kalki Koechlin
Randhir Khare, Mariam Paracha and Azad Alvi (an artist from Pakistan) all had their bits to share which was amazingly momentous. Shamir Reuben shared his "we don't talk about our problems at home" poem which was extravagant. Bharath Divakar shared a bit of a rant kind of poem about how he felt against body-shamming and that I felt was how you slam. Bless me I am inspired.
At first I was just feeling the poems and understanding the influence but after few minutes I realized, I was amongst the bright and most outspoken people – a community I must say, of people who boldly shared their views. In our world of educated people or in a sense most opinionated people, most of the time there is a thin line between good and bad, There is always a story that explains a certain state of mind or a phase of life and a perspective. I am amongst "My opinion is different from yours" world, a changing world of acceptance of this fact. I felt the world shift from one to another. The world of changing conceptions and amazingly bright, outspoken, thoughtful and influential people. Creativity in words at its best. Bless me I am inspired.

Bless me I am inspired!
Bless me I am inspired when I saw that,
Handsome man slammed the body - shammer who treated him nasty,
Handsome man who shooed those big-headed people who called him fat,
By telling them this "I have so much to love of myself"
This beautiful body, I call it the temple, I love it, worship it and will endorse it the way I want to.
For If I won't endorse myself, who will?
I will endorse myself until the point where people are forced or inspired enough to tell me…
Tell me that "You are beautiful the way you are"
Tell me that "I am inspired to be you"
I will still endorse myself and will continue to do so since my quest doesn't stop there,
Since the quest was never just of people's acceptance,
I endorsed myself until the girl in the mirror, I embraced her completely"
Only to realize, the quest for acceptance was purely my own…
Bless me I am inspired…
- Ramya