With so many low cost operators, international travel is some times cheaper than traveling domestic. With simplified visa rules and economical tickets, one can easily spend a weekend at an International destination for as low as 20,000 including stay, accommodation and visa. Most of the first time travelers tend to book package tours which are some times expensive or may not cover all the destinations you liked to visit or may not coincide with your travel dates.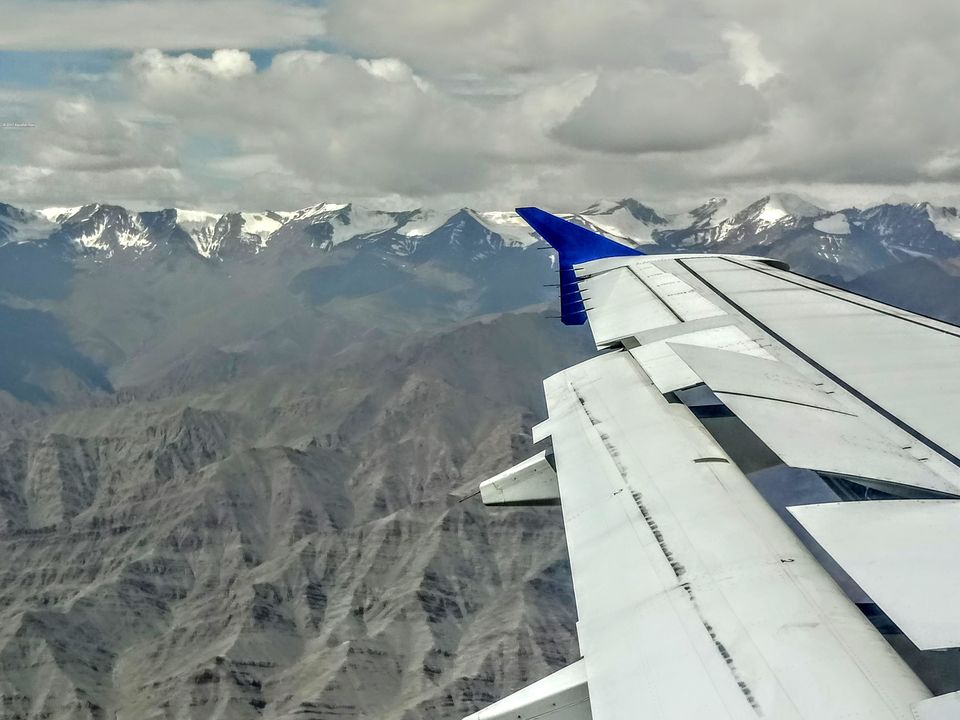 The whole reason of this article is to give some information to Indians who can get all the required details to do their first International travel without assistance of any travel agent. Before we begin, i would like to tell you that there are various countries that offer Visa on Arrival for Indians and procedure remains same for most of them.
Basic Requirements:
1.Return Tickets
2.Booked Accomodation
3.Local Currency of Nation you intend to go (Can be converted at airport or any authorized foreign exchange agent)
4.Passport with minimum 6 months validity
5.Recent Photographs for Visa (Background Color as per Visa requirement of the destination Nation)
6.Xerox copy of passport
Procedure of International Travel:
1.Exchange the currency and make sure you collect the receipt of exchange
2.Go to your airline counter for baggage drop and collecting boarding pass along with the slip which they provide for entering Immigration details.
3.Fill the details in the slip
4.Once you collect boarding pass, go to the Immigration desk along with the slip.
5.General details are collected and passports along with hotel booking slips will be verified.
6.Purpose of travel, where you work etc may be asked.
7.Once everything is OK, Immigration officer will affix immigration seal giving a green signal to go out of India.
8.You may now board the flight.
9.On arrival to destination nation, head straight to Visa on Arrival desk.
10.Fill the required details on the form and provide your passport, tickets, hotel booking reciept along with the Visa fee. You will be provided a token number, collect the same and wait at the waiting area
11.Within some time your number will be called, collect your passport along with the Visa
12.Once you collect your passport, visa, ticket and hotel receipt, head to the immigration desk.
13.General details are collected and passports along with visa, hotel booking slips will be verified.
14.Purpose of visit and duration of stay etc may be asked.
15.Once everything is OK, Immigration officer will affix immigration seal giving a green signal to go enter Thailand.
16.Once Immigration is completed, you may now step out of Airport.
17.While returning the procedure remains same.
18.Collect boarding pass and pass through immigration (Get green signal to leave the nation) to board the flight
19.When you land at India, pass through immigration (Get green signal to enter India) again and voila..
20.You have successfully completed your first foreign trip.
PleFirst International Travel – Procedurease make sure you carry copies of hotel booking slip, passport xerox copy and Visa at all times. Memorize hotels name and address as you may be asked by Immigration officials to tell you the details as they believe that it is required for you to return to Hotel if you get lost in the city.
Travel Tips:
Remember your hotel name, street address and room number.
If you plan to take a near by walk, then carry Xerox of Passport and Visa where ever you travel. (Original can be kept in Hotel Safe Locker)
Carry sufficient currency and keep half in Hotel Safe and Carry half.
While traveling be careful of pickpockets. Always keep your passport and visa safely.
If you take a speed boat ride or any adventure activity, make sure you to book from popular operators. Be aware of cheap prices as some may extort you for even slightest damage.
In case of Countries where Visa needs to be taken in advance step 10,11,12 can be skipped. However Immigration is mandatory for all International travel. Below are list of Nations where Visa on Arrival is provided to Indians.
Asia
Bhutan, Cambodia, Indonesia, Iraq, Jordan, Laos, Macau, Maldives
Nepal, Thailand, Timor Leste.
Africa
Cape Verde, Comoros Islands, Ethiopia, Guinea-Bissau, Kenya, Madagascar, Mauritius, Mozambique, Seychelles, Tanzania, Togo, Uganda
South America
Bolivia, Dominica, Ecuador, Guyana
North America
British Virgin Islands, Grenada, Haiti, Jamaica, Montserrat, Nicaragua, Saint Kitts and Nevis, Saint Vincent and the Grenadines, St Lucia, Trinidad & Tobago, Turks & Caicos
Oceania
Cook Islands, El Salvador, Fiji, Micronesia, Nieu, Palau, Samoa, Tuvalu, Vanuatu
Please note that the above list is an Indicative list and the countries keep adding or deleting. So please recheck before you intend to travel any of the nation.