2017 started with a bang of series of long weekends to look upto. Being a travel and adventure freak, upon turning 30 soon, wished to take a long awaited thrill (which included to do things which are adventurous, corageous, and so on). And its rightly said if you have good friends around your wishes shall be surely granted. I quickly thought of the first long weekend coming up from 26 Jan, 2017 to 29th Jan, 2017, and just texted them that we are going rishikesh for Bunjee & Rafting, and i get a revert Ok Book It.,You Plan and we Join. Then i planned the entire tour from Rishikesh and Mussorie(and I promise them they get to see some snow...;)) Tickets to Delhi were booked, Cab & driver was booked on the same day...Next came to accomodations, I promised them adventure in Rishikesh and Luxury in Mussorie...And it was my first hostel stay at Bunk Stay - Rishikesh an awesome place to stay and enjoy the backpacker's life. From some coolness we opted for some luxury at Club Mahindra Mussorie with an amazing valley view with snow clad mountains.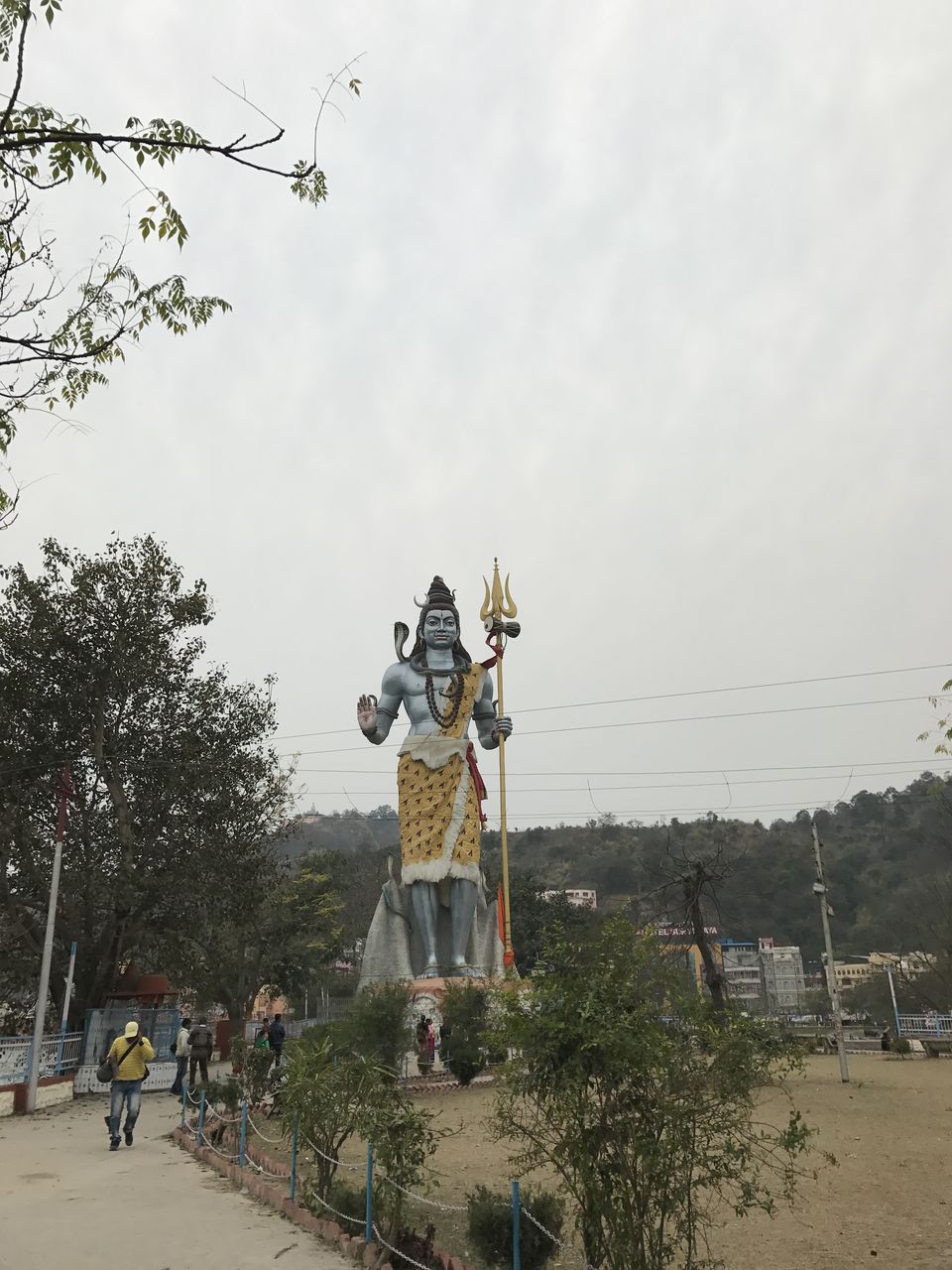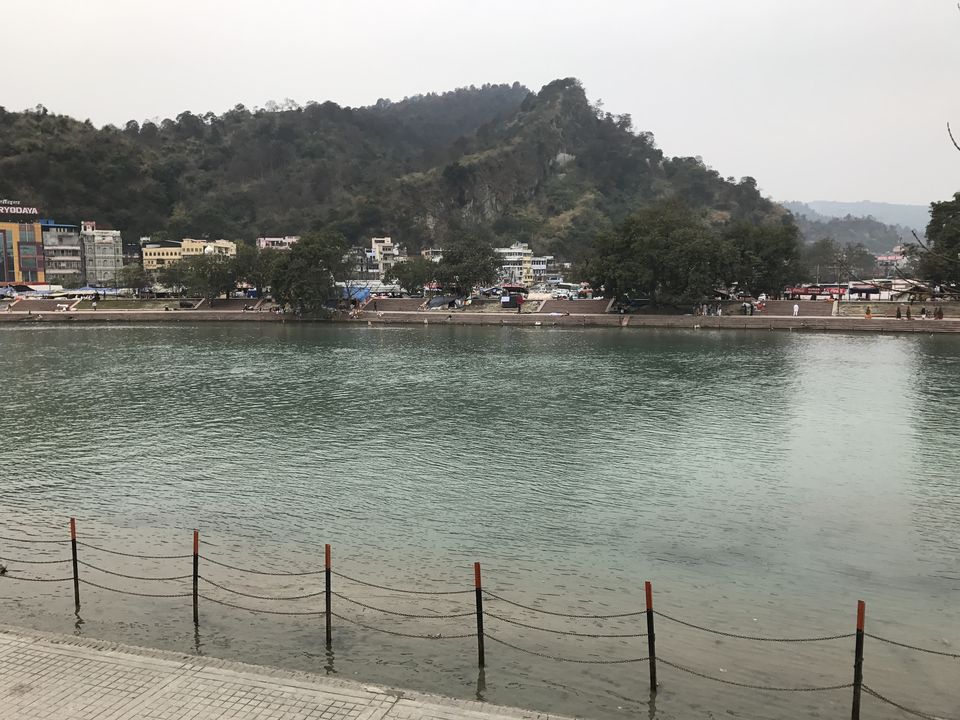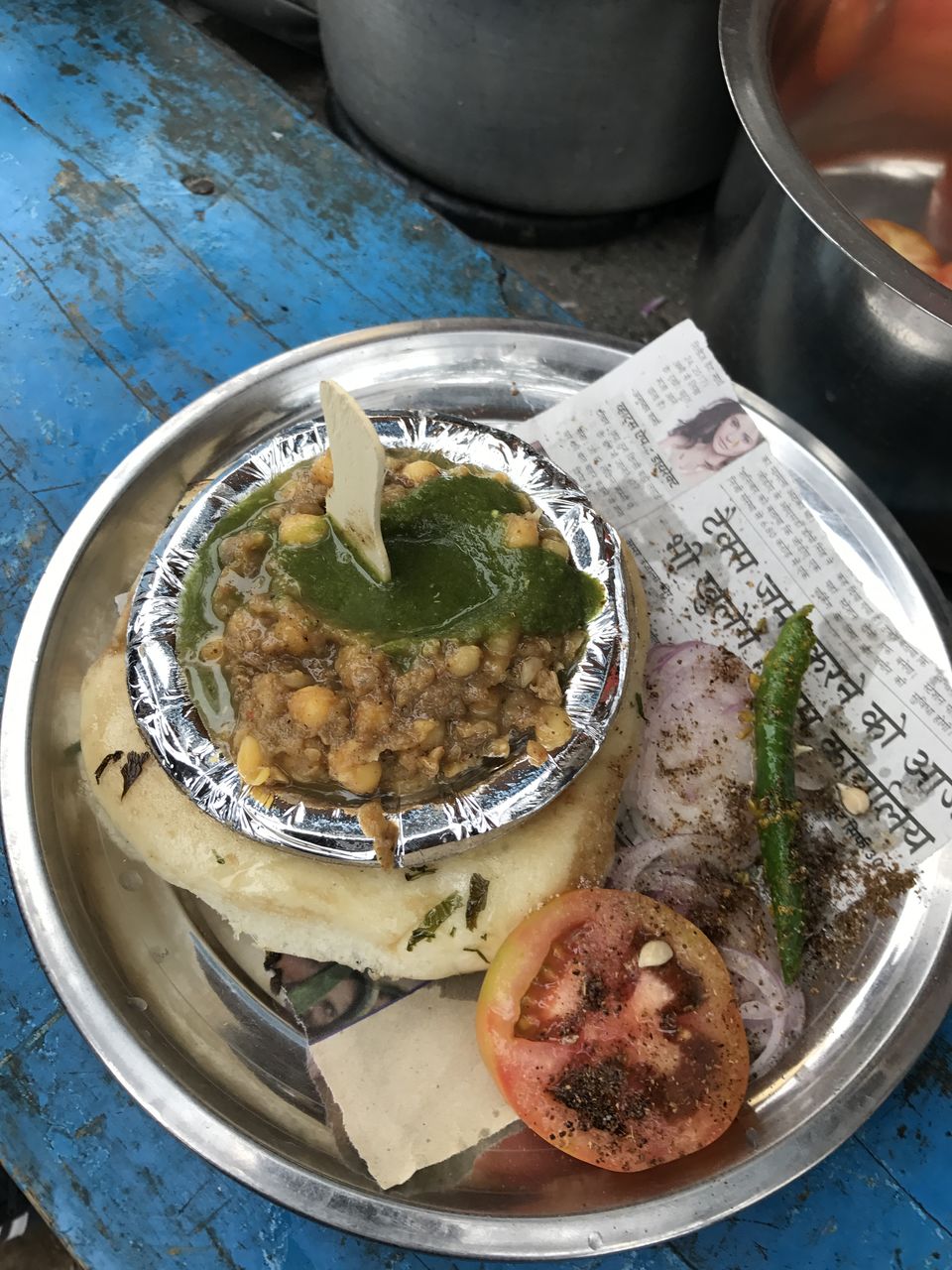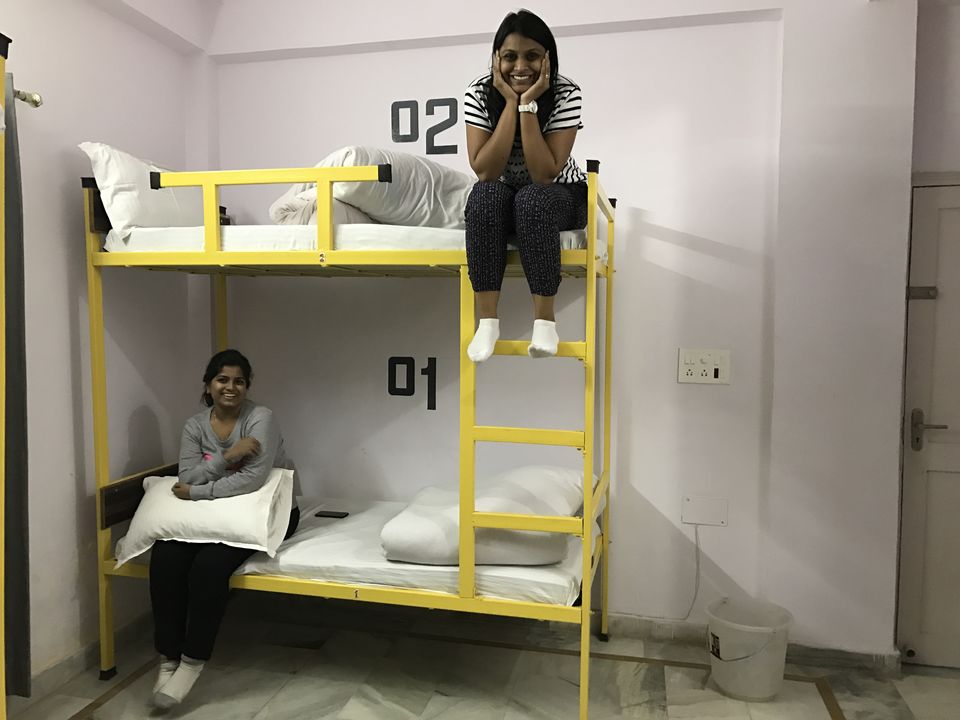 We reached Delhi Airport at 8:30 am, It was Republic Day, too much of Security around, We walked towards the exit in excitement to look for our driver and left for RIshikesh which was approximately 5-6 hrs of drive.. The morning hunger pangs didnt allow us to wait till the Dhaba on the Highway, we started eating whatever we found in the local streets of Gaziabad, ( amazing hot samosas, Matar Kulche and Tea)...and we move ahead.. we visited Haridwar- Har ki Pauri Gangaghat..(couldnt wait for aarti as we were late...but seem to ahve surely missed something great)....approximately around 5 pm we reach Bunk Stay- Rishikesh and we get our bunk beded room and we couldnt control the excitement, we clicked some pictures and get ready to visit the famous Lakshman Jhulla and the Rishikesh Market. Rishikesh known for its small cafes we have our dinner in one of the cafes named The Little Buddha Cafe with the view of Ganga we enjoyed our dinner which was a little slowly served. We got back to our hostel and found out they have a borne fire at the terrace, we enjoyed hot tea and maggi at the terrace and hapenend to speak to few more wanderers staying there. We went to bed after a tiring day.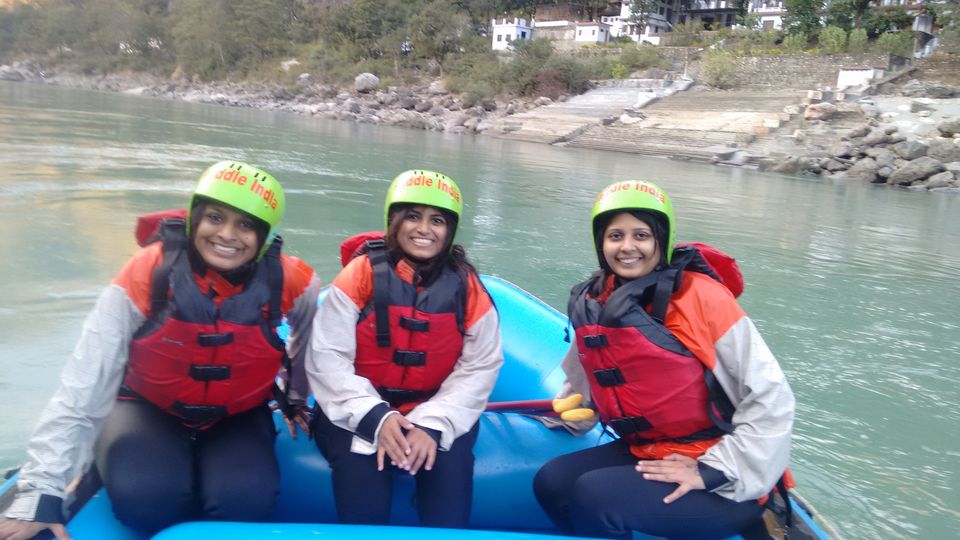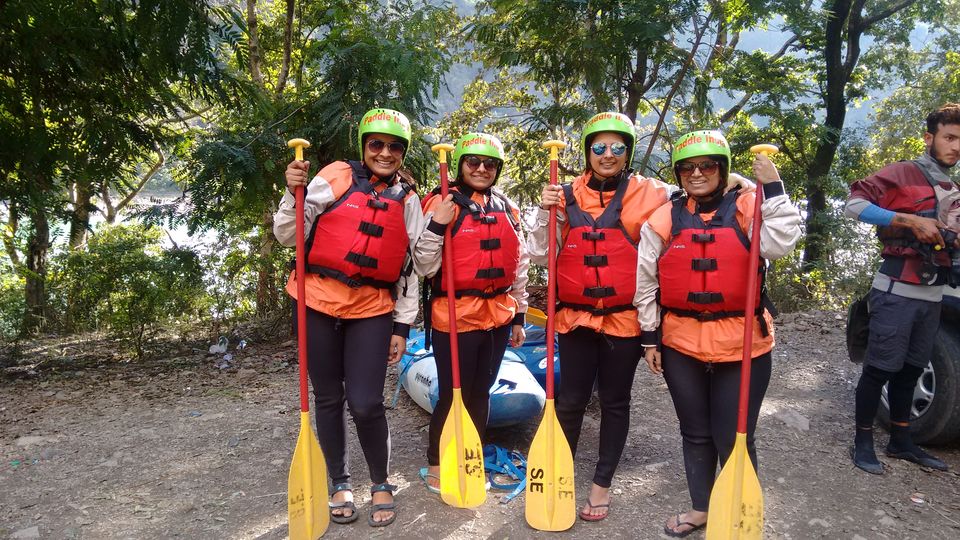 We got up excited as we had our Bunjee Jump, Flying fox at Jumping Heightds and River Rafting at Paddle India, lined up back to back for the day.. It was raining and we were almost disheartened that we might miss our adventure due to bad weather, luckily we managed. 2 of us managed to do dare the Bunjee Jump and successfully completed it. It was an amazing feeling of contentment to dare such thrill and accomplish it. Hats Off to me and my bestie..:)...Later we did Flying fox which was more of fun then adventure, however when you do anything with your best friends you gonna surely enjoy..We got done with the thrill and moved ahead for another sport for which Rishikesh is famous for The River Rafting, it was already 3pm. The vendor Paddle India arranged the raft and xplained us the procedure well and we started. It was an amazing experience to be on the raft on the natural water flow of river ganga, paddling over the amazing roller coaster rapids one after other, its a must try for everyone who visits rishikesh.The team was amazing and made sure we enjoy our ride to the most. It was already 5pm we were badly hungry and we had to leave for Mussorie as well..We quickly grabbed some Snacks at Negi Cafe and got into our car. At 9pm we reach Club Mahindra Mussorie, with an awesome 9-10 degree freezing cold, we were finding difficult to reach our room which was located at height. Soon we headed for dinner and had some gala dinner with jalebi rabdi, pasta , khichdi, parathe, paneer,etc...and we head to our room and go to sleep as we had a tiring day,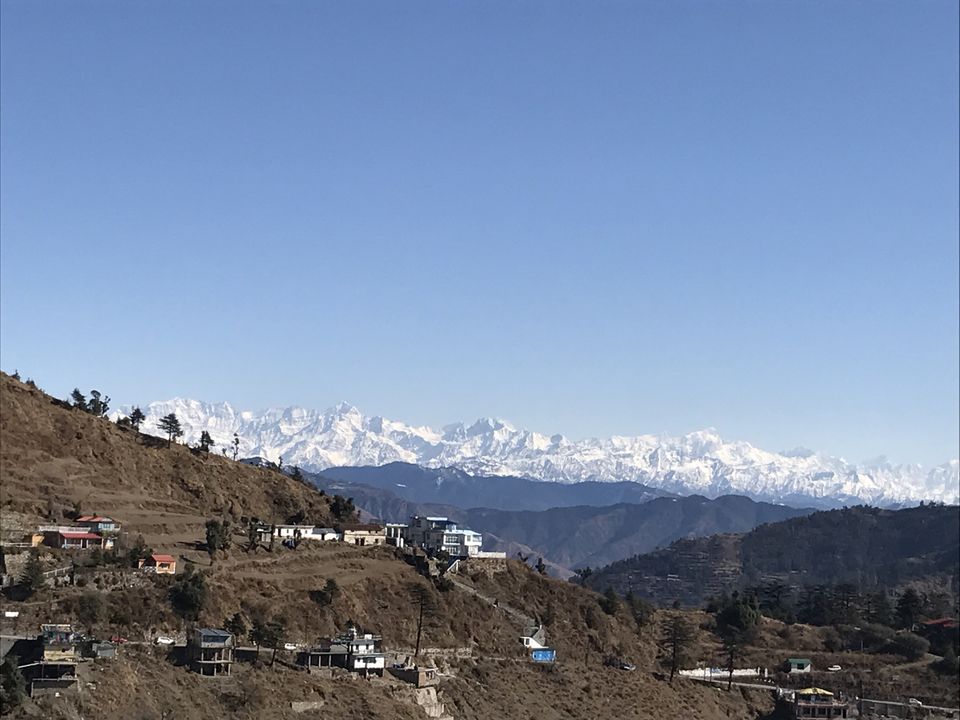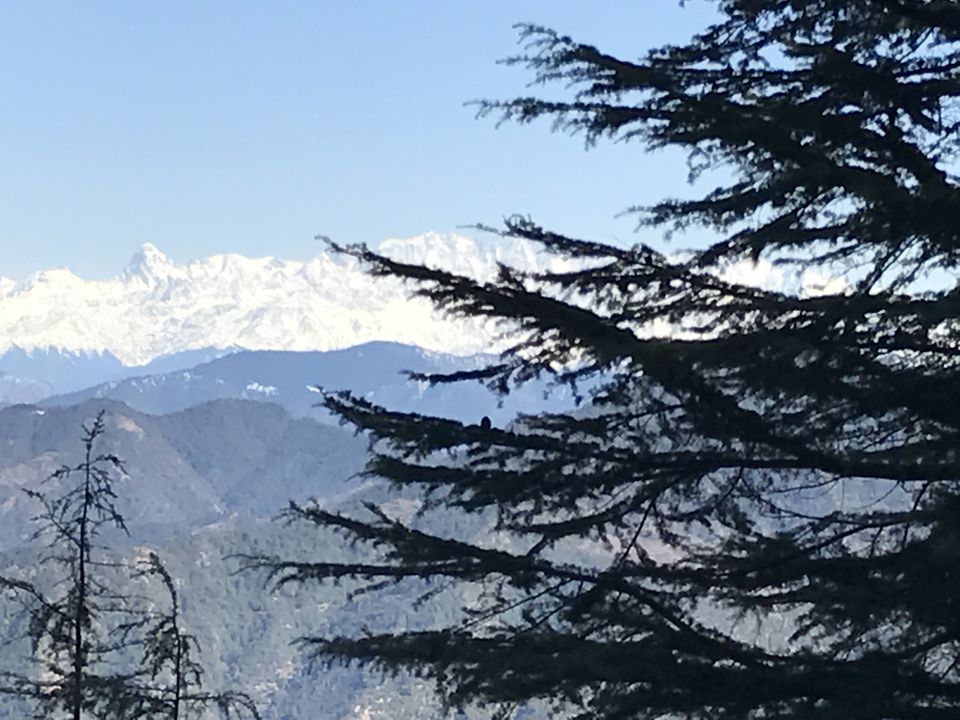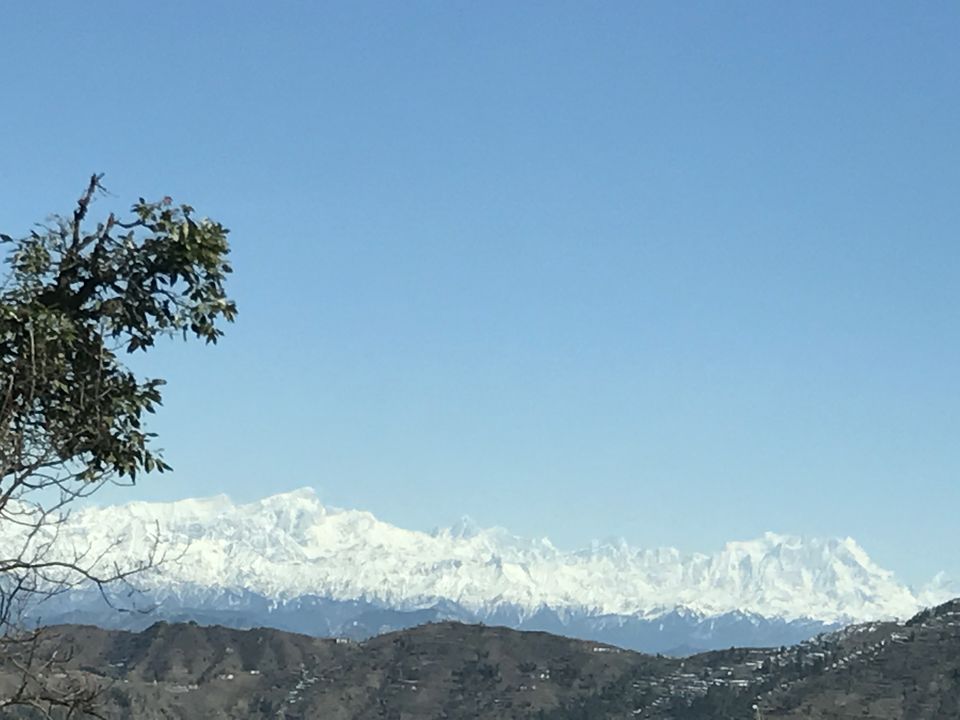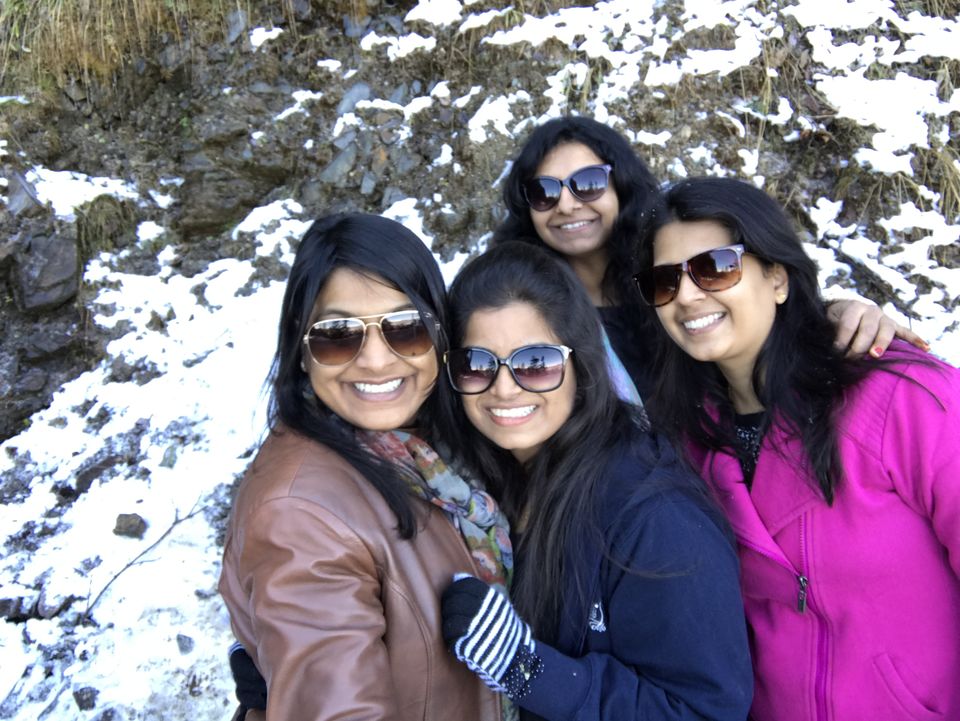 It was our third day and I had promised them snow....Soon after our lavish spread of breakfast we headed for Dhanaulti, which is approximately 30 kms above Mussorie and we expected snow there. Finally after clicking some amazing pictures of the magnificent views of snow clad mountains on the way we reached Dhanualti and we found snow and i was so happy this was also accomplished. We took a stroll at the Eco Park Dhanaulti and headed for some snow fun and left back for Mussorie. Some of us enjoyed window shopping some even bought some wollens for friends & family. We had lunch ina local restaurant and headed for our hotel..After relaxing for sometime we set up a small dancing zone in our balcony and enjoyed some music and drinks in the chilling climate. LAter we head for some fungames organised by the hotel, it started getting a little boring so we headed for our dinner, A lavish spread with some amazing desserts and we get back to our room. We packed our bags and after some chatting we doze off as we had to leave for Delhi early morning.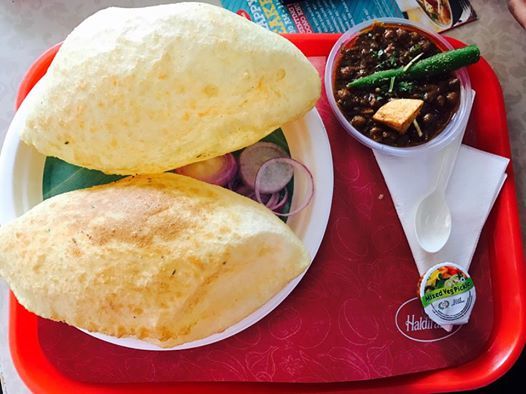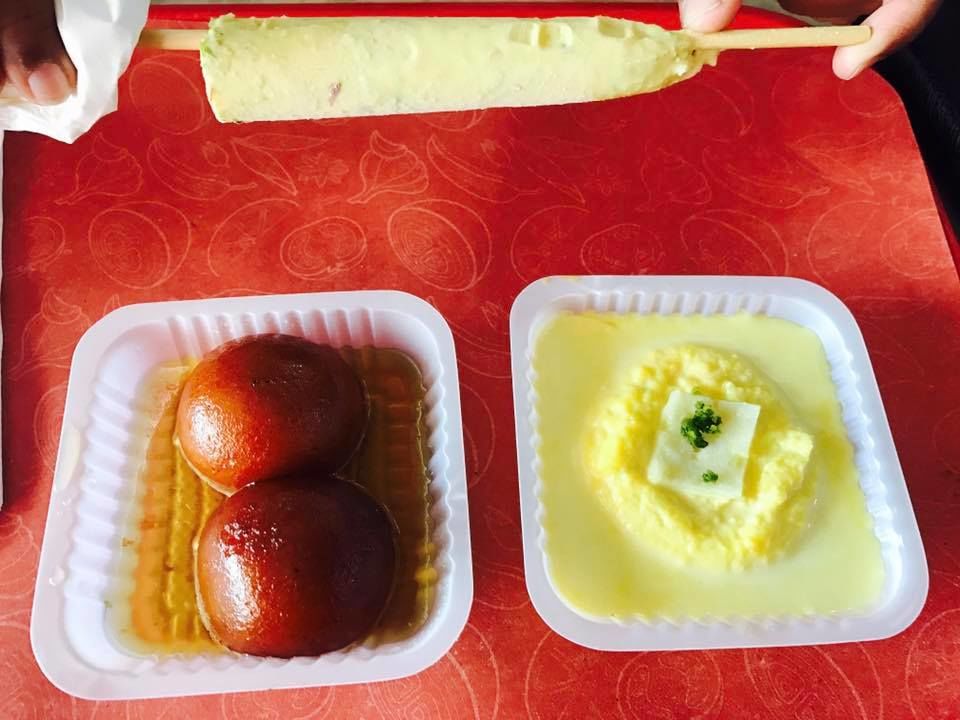 Day 4, alvida time, we reached the restaurant first for breakfast and enjoy it a little quickly. We wanted to rush to avoid any hindrances to reach Delhi for our flight at 7:30..It was along Journey of 8-9hrs and we started sharply by 9...On the way we enjoyed some sarson de keth wale pics, Lunch at Haldiram with some amazing delicacies of north. Once we were nearing Delhi the adventure couldnt leave us, we were caugth in the trap of traffic and then for almost one hour everybody was just praying to get at airort on time and finally with the help of Google we reached airport on time...We reached Mumbai and left for our houses with a feeling of it just ended so soon, However we have fixed the destiantion for our next visit...its UDAIPURRR.....;)
Who are we 4-..............I am Chaitali, Yes Married! and a Professional CA..!! A travel freak, Loves to meet new people around, Hardworking, sincere honest and loyal...too good to be...Likes making friends, already has amazing bunch of friends too...this is my first write-up and i am hoping it to be liked..
Monal Shah- A Professional Physiotherapist, Currently learning some difficult moves of life and She Loves small simple things, cares for friends till the end, to travel the world with her besties and her soulmate..
Shweta Trivedi- A HR Professi0nal- Facing life positively as it comes is an USP of hers. She is an honest person, and lives life like an open book, she loves to travel and so she is on our trips.
Shwetanka Mishra- A Professinal Pharmacist- A amazing business woman..she is my best friend and a soulmate too..;)...She is loyal, caring, and may be a less logical, and is currenlt enjoying her bachelor life with work.