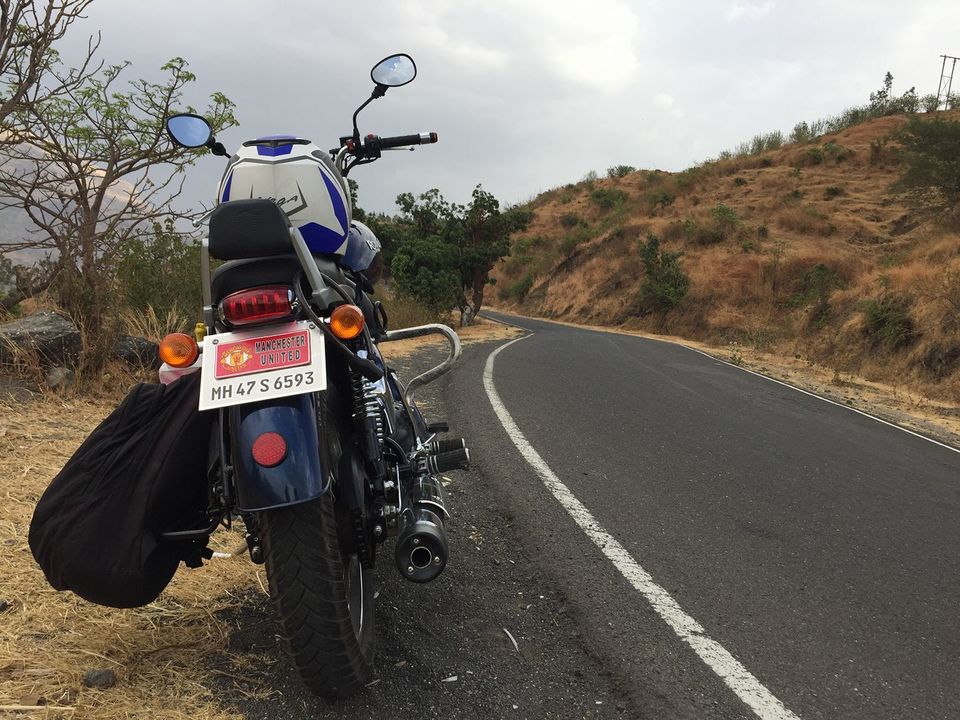 "Royal Enfield"
What comes in your mind when you hear this word? For some its Bike, for few its Bull and for N00bs it is Haathi (Elephant is what they refer).
For me it is a part of my life and someone whom i can be dependent on always. This was my first bike with gear in my life. So i choose Royal Enfield Thunderbird 350 (Marine blue). Trust me that will be the best decision taken so far in my life.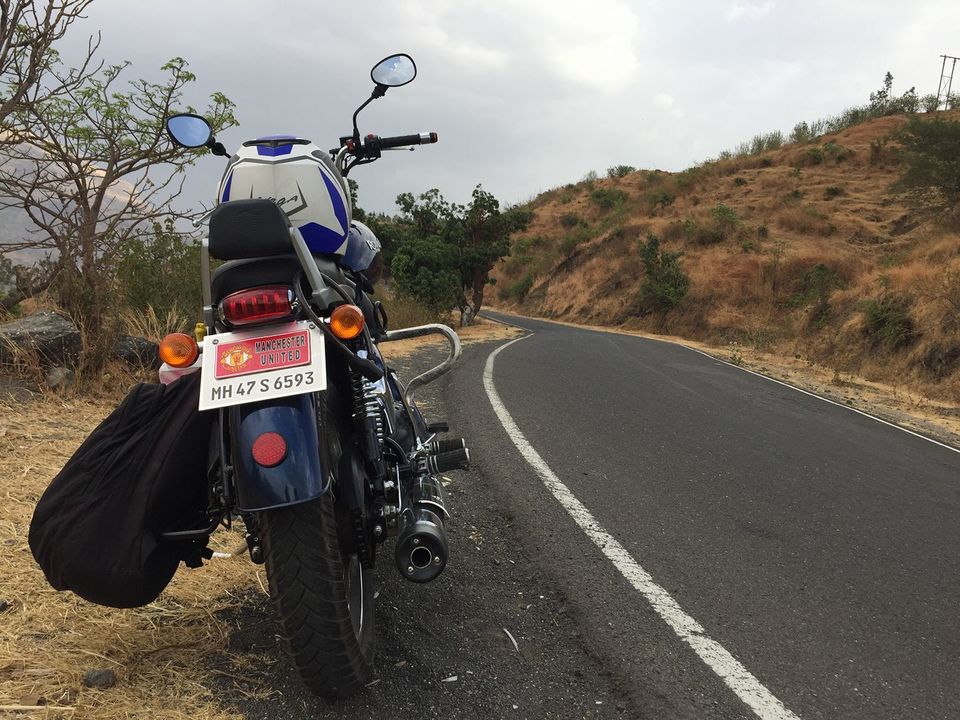 So it was my first solo ride to Bhandardara for Camping in Month of May'17 (Yes, i know it sounds weird, why would someone choose to go for camping that too in Summers, but yes that's what Makes me and my group different from others ;))
It was a hot sunny Saturday and i had some household work to complete, my friends left early via Train and I left from Borivali,Mumbai around 11.00 pm on my new bike. As this was my first ride i was not riding at speed 60+ for few obvious reasons below : 1. New bike 2. First solo ride out of Mumbai 3. Unknown roads
But in all this what i was seeing is a crazy adventure which was calling me. So leaving all the tension and worries behind i started my journey and around 01:15 pm i reached Kasara ghat. I took a short break and had Tea and Vadapav. (There are many small stalls and shops that sit just in base where Kasara Ghat Starts) After 15 minutes of short break i continued to my journey.
So here was Kasara ghat right in front of me and to be honest i was pretty scared as from childhood these Ghat roads gave me Nightmares, but i had no option than cross that. So with all the strength i had i took-off, at start i was scared and was riding at 20-30km/hr speed, but slowly and gradually i started enjoying my ride through Ghats and eventually i was out of that fear zone.
In all this i was taking halts after every 10-12 kms to see if i am going on correct way on Google maps. (Now there is a possibility that you may not find a network at times due to Hills and ghat area around so if you see network is lost the you may want to stop for a while and only proceed once you confirm that the way you are going is correct)
After crossing Kasara ghat there is right turn on Nashik road after Ghoti toll naka which goes to Shirdi. I took the same route and continued my journey. as this was my first ride i was taking halts and clicking pictures and I reached near Bhandardara Dam by approximate 04:00 pm.
And to my surprise out of no where in Mid May Rain gods showed mercy on me and it started raining like Monsoons. It was lightning and it made me more tensed as i was riding my Bull for first time in rains. And it happened what i was fearing, before reaching to our camping spot my bike slipped off from Mud due to off-season rains and i had this heavy bike on my left leg. But to my luck my bag (tucked on left side as seen in above image) saved my leg getting caught under bike and i was able to get it removed.
My Leg was Paining but the view in front of me made me forget about the Pain and Traveller inside me just helped me remove my mobile and click this beauty Phenomena of Nature.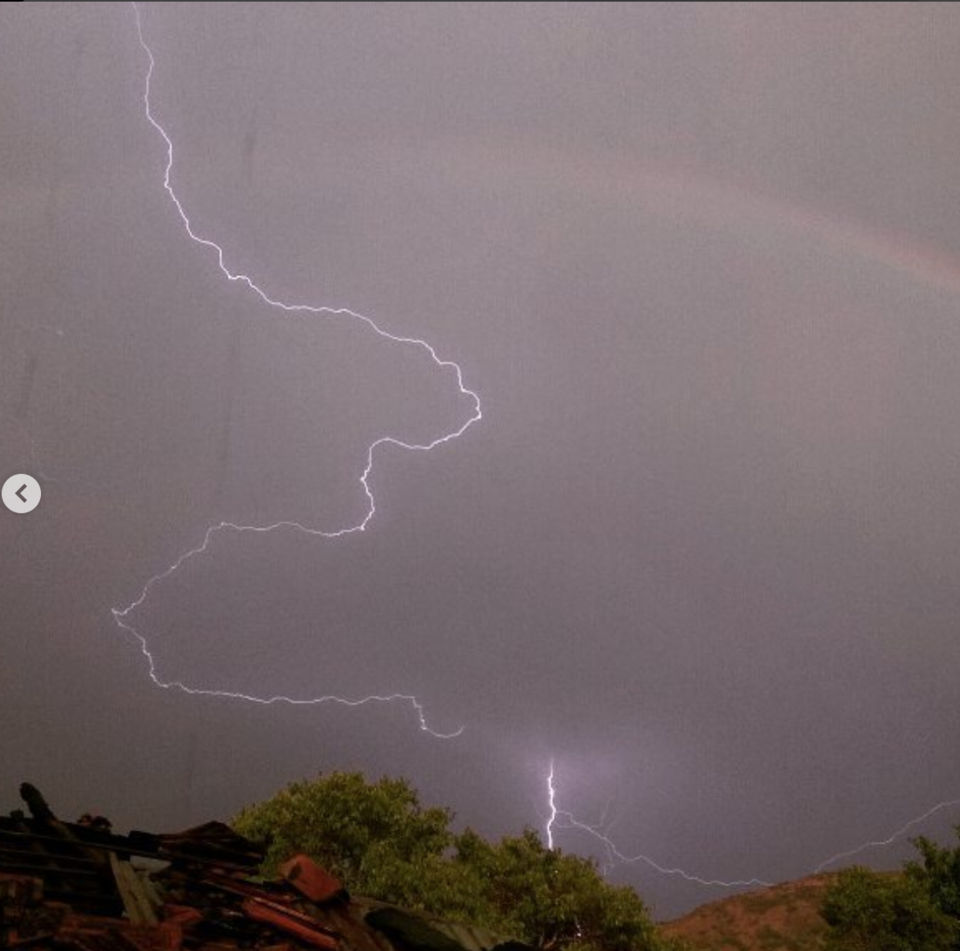 Finally i met my friends after a Rough ride and we had spent a fun n thrill filled weekend.
Few Pics below from my Ride :)