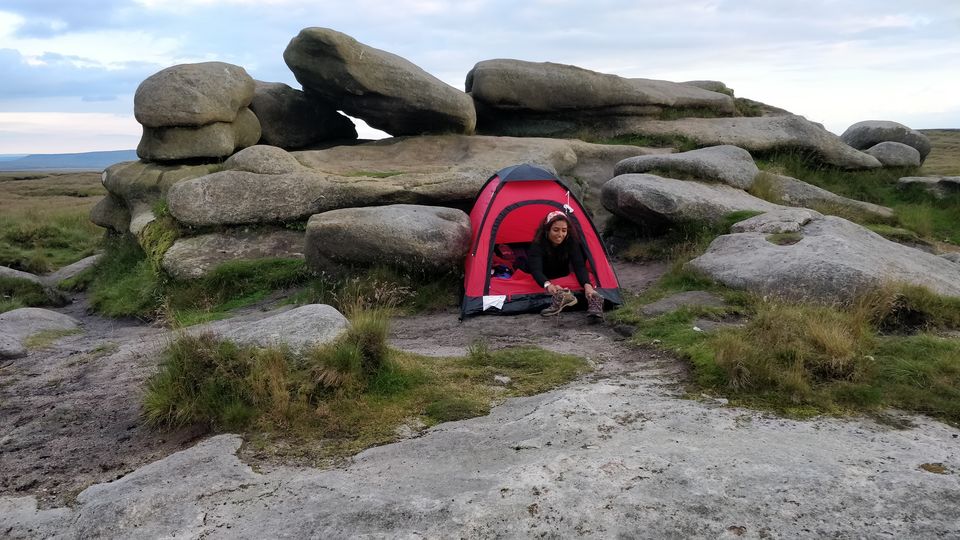 First Solo Wild Camping | Wild Camping UK | Wild Camping Peak District.
Every time I go on a long walk or hiking, there are places I see or pass by and think "I wish I could sleep here overnight"! So, this weekend I decided to do just that. Yes, I went on my first solo wild camping in the UK. Taking a new step in my solo adventures.
I identified a few places to go, but finally, I decided to go and camp in the Peak District. If you have followed my previous blogs, I have done a few walks in the Peak district walks and I love this place. I chose to go to Bleaklow which is a high and largely peat-covered gritstone moorland in Derbyshire. I began my walk from Shepley street in Old Glossop. It seems like this is a famous spot for walkers as I found plenty of cars parked and noticed many people returning from their walks.
The walking route I took was via the Snake Pass whereby I could walk through the 1948 plane crash site, the higher shelf stone summit, the Bleaklow head, the Torside clough, Harrop moss, and finally back to Old Glossop.