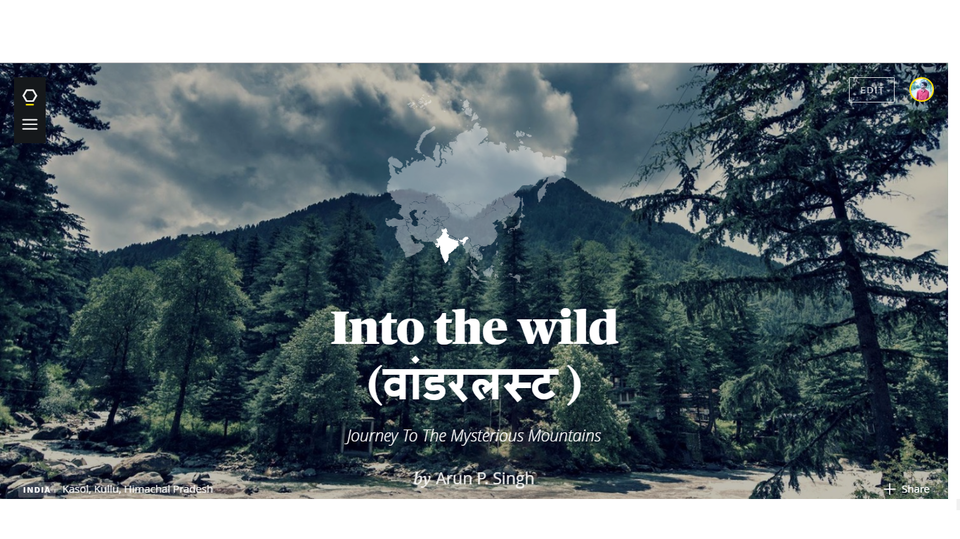 You don't need magic to disappear,all you need is a destination..
Kasol,a small village sited in the middle of the mountains and the dense forests of Himachal Pradesh. A travel hub for marijuana lovers,frequented by hippies, solo travelers and mountain lovers(like me). It is also known as Mini Israel.
We were planning to go on a trip together from last year,a typical friends trip. Finally after a year we decided to leave for the mountains. No one of us knew about this place. Somehow we googled about the way to Kasol and just booked the tickets heading towards it.I along with my friends Mohit, Chirag and Somansh started our journey from Kota, Rajasthan and took a direct train to Nizamuddin, New Delhi. From Delhi we took Una Janshatabdi to reach Chandigarh. The train got delayed by 2 hours of its actual departure time and we started at around 5:00 pm from Delhi. We were tired a lot because of the travel but still none of us slept because of the excitement.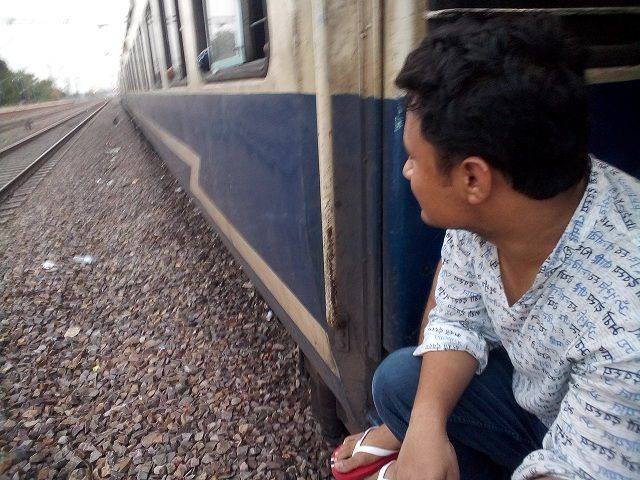 Traveling in a train has been always boring for me but with these crazy people this was the best train travel of my life.Though our train was delayed by 4 hours but we didn't feel bored since we were busy in doing these stuff.
We reached Chandigarh at 1:00 am. We had no idea what to do since, we had planned our trip according to the actual arrival of the train. After reaching Chandigarh many private taxi drivers came to us and told that we won't be able to get any bus or Volvo at this time and they were charging around huge amount for giving a private cab for 3 days. First we thought of taking the taxi but none of us was ready to pay that much amount of money. So, we took an auto and went to the main bus stand and luckily after roaming there for 1 hour we got a Volvo for Bhuntar at 3:00 am. We packed some food since we didn't have dinner that night. After eating something we just slept cause none of us had the energy to talk at all.
*****
* Welcome to the land of Mountains (Himachal)
The next morning when i got up, i saw a totally different view outside the window. We were in between the mountains.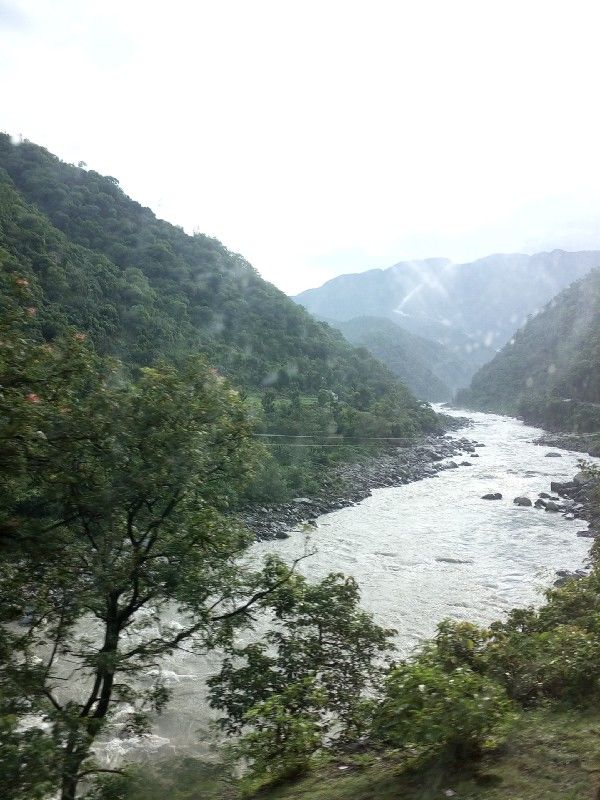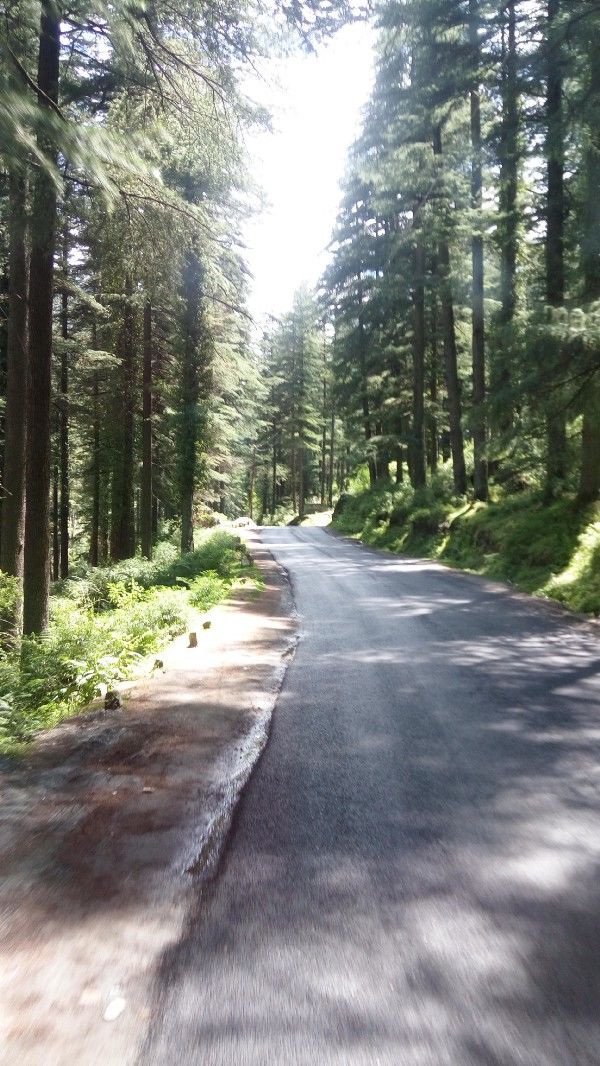 By the time I could appreciate the view I just had a look towards the front glass through which i could see the road cause i was sitting right opposite to the driver, i got scared. That guy was ripping that Volvo on those roads like anything. After sometime i realized that it wasn't just him, every driver on that road were driving at minimum 100 km/hr. After watching that I literally couldn't sleep at all. I just had my eyes on the way.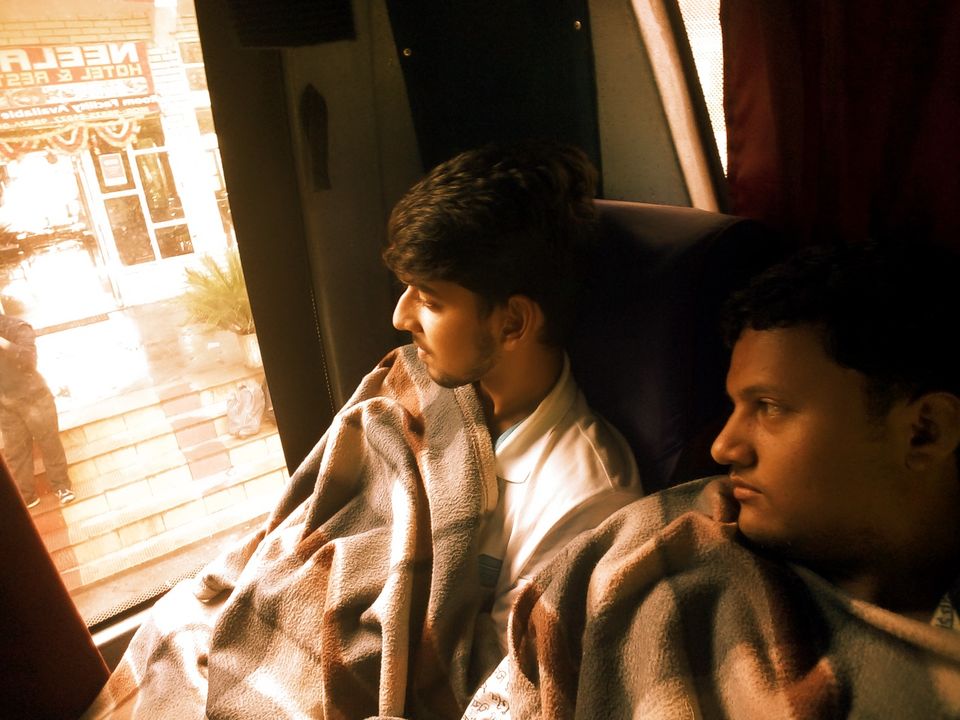 At 10 am we reached Bhuntar, a small village from where we had to travel for another 1 hr to reach our destination. So we took a bus from there. First we were planning to sit at the top of the bus so that we can enjoy the view and click some awesome pictures but the driver didn't allow us. We were a little disappointed at that time but we did thank him later cause these drivers were way more crazy than our Volvo driver. Some 60 people were there in the bus with 40 seats, the road was narrower than the previous ones and this guy We couldn't see the road while looking out of the window since the wheels were at the edge of the roads. It was hell of a scary 1 hour trip.
*****
* Day-1(First Encounter)
And we were in Kasol at 11:30 am. After 30 hours of thrilling, adventurous journey we were at our destination. Now we just had to search a decent room to stay. Thankfully we didn't have to roam around much for it as we found it in a very less time with a perfect view from our balcony. We didn't want to stay much time in hotel so after sometime we headed towards a small village, Chalal.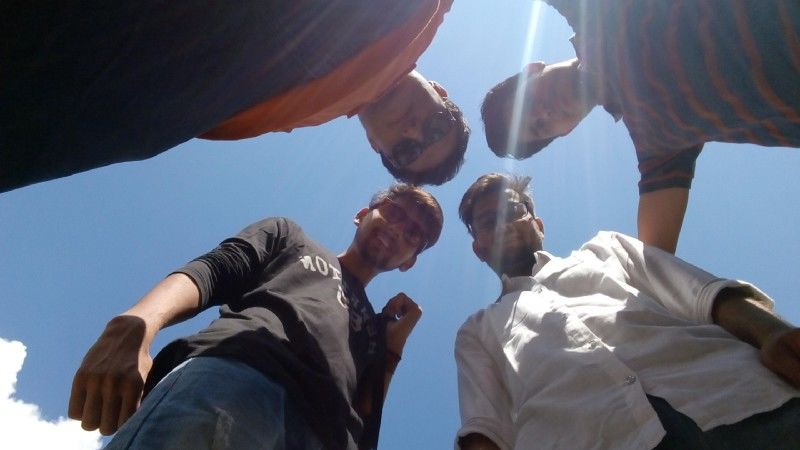 The way to Chalal was nice. It was a 3 km trek. With our energy on we were heading into the woods. The only way to go the village was through a hanging bridge under which Parbati river flows with its tremendous flow. Sitting near this river and watching the flow with only tea being your companion gives you the best feeling. We could only hear was the music of the river flowing near us.
After coming back from Chalal, we were a little tired and it was around 8 pm so, we had dinner at a nearby restaurant and went back to hotel. We slept after coming to hotel since we had to leave for Kheerganga the next day and had to start early for that.
*****
* Day-2(Get Set Go)
The next morning after having breakfast we started for Kheerganga. Since we got up a little late, we missed the bus and had no other option than booking a private taxi. It was 20–25 km from Chalal. We reached at the place from where the trek to Kheerganga begins.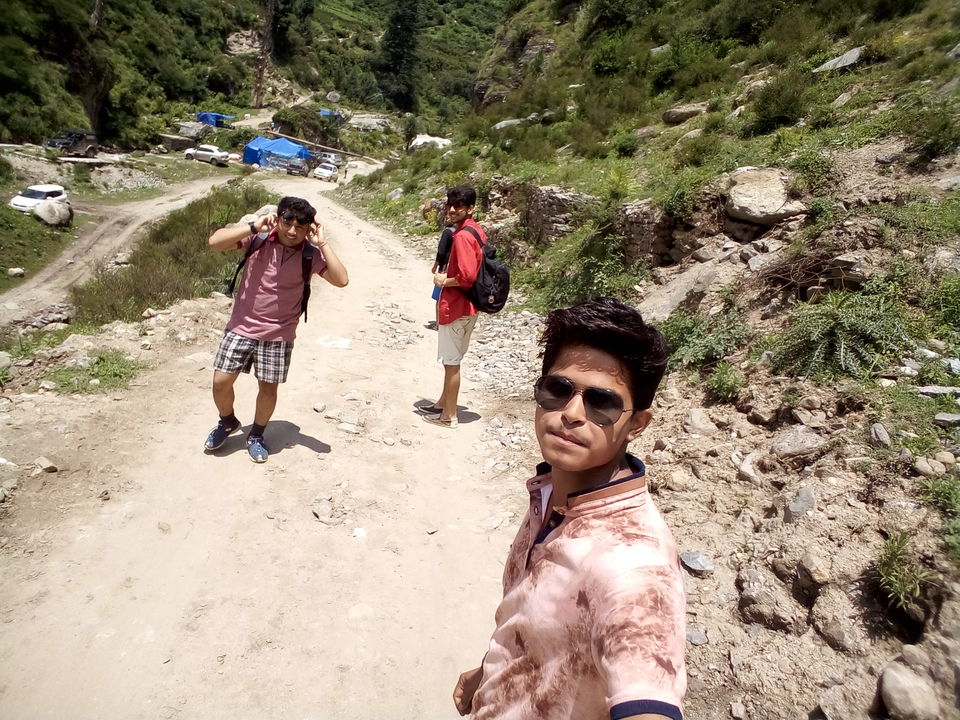 After clicking some pictures we started our way to the most amazing trek full of thrill and adventure. It was a 15 km trek. We thought that we will be fast and will easily reach there before 4, but believe me it wasn't that easy at all and even if you try you have to stop at some places in between the trek to appreciate nature's beauty because they are just unavoidable.
* Kheerganga(Adventure Awaits)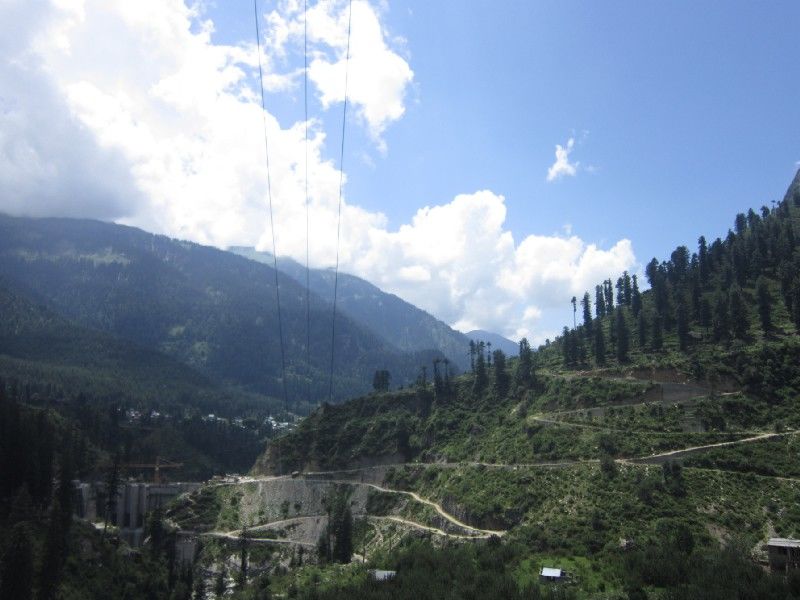 Within 2 minutes after going through the very first elevation, Chirag and Somansh needed a halt. They just sat down for 5 minutes. After this perfect start we decided not to stop anywhere for at least 20 minutes. But we could just keep that promise for the next 10 minutes. The way was becoming much narrower and more difficult as we moved forward. There elevation was increasing after every 100 meters. Even at some points it actually became like 90 degrees where you have to use your hands for crossing it. Due to rain it was a little slippery at some places. On one side there is jungle with huge trees and on the other side, Parbati.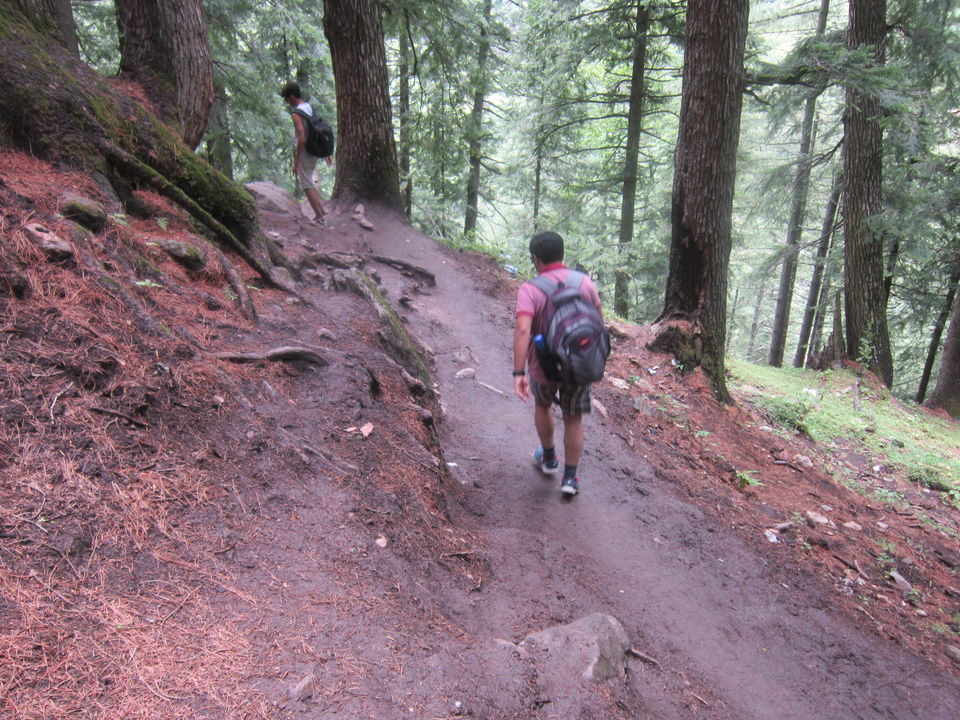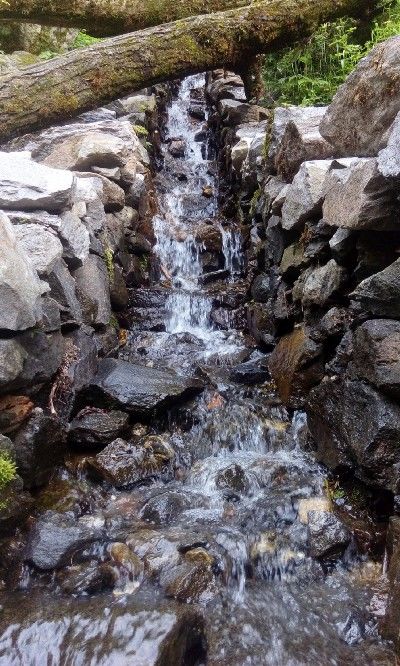 At some places in the mid of our journey we found many small streams of water flow which was exactly like the water we are taking out from the freezer and was much more pure than the one which we get from the purifier.
You can find many restaurants on the way at some places. We had our lunch after walking half of the distance at a decent restaurant. Maggie and tea are the perfect combination you can get here. The perfect weather and place for eating it.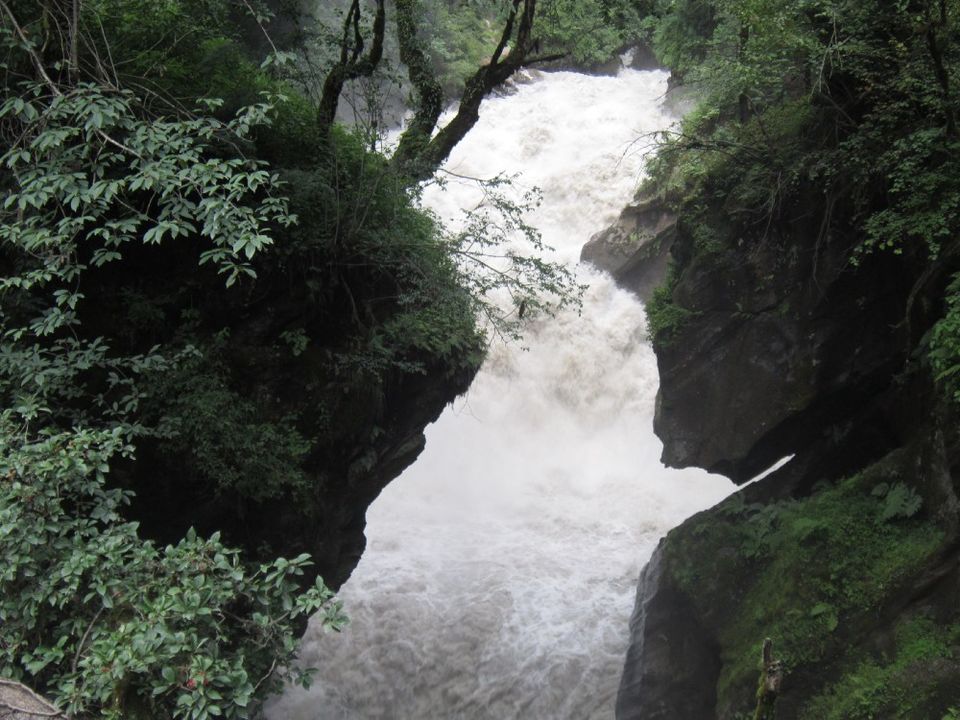 *****
At 4 we again started cause we didn't want to miss the sunset at that place. This time we were a little fast cause the people who were coming back from the trek told so much about the place that we couldn't wait for much longer now.
*****
* Conquered
At around 6 we reached at the top and that feeling after reaching there was like one of the best feelings i ever had. It was like we conquered that. That was the most beautiful places I had ever seen till now. We just lied down on different rocks and looked at the bluish sky and the large mountains just opposite to us with putting on jacket of clouds covering their peaks. We were a lot tired that day and just after having dinner we went to take a nap. We slept in small tents there. Those were really amazing.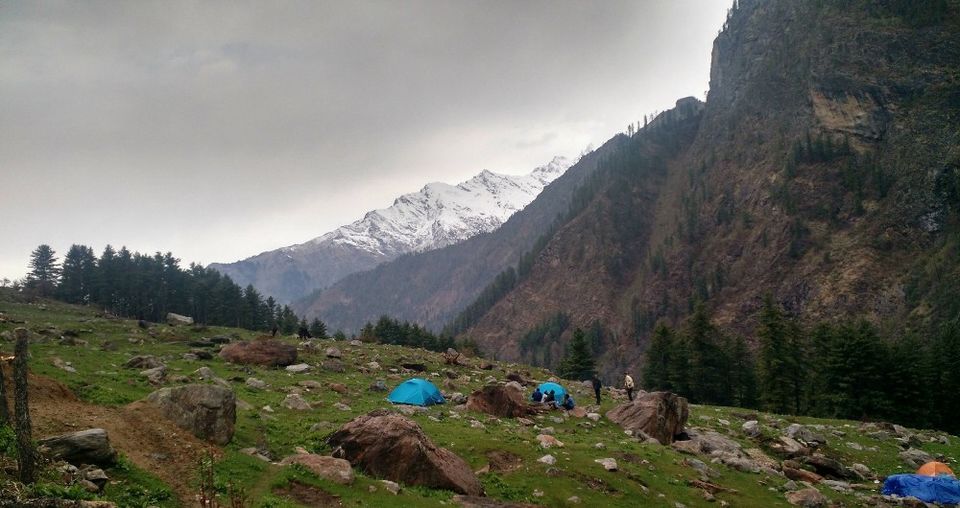 At night it started raining and stopped after around half an hour. When i looked outside the tent the scene was epic. The sky was full of stars and it was so clear that i could count all of them. Those stars increased the beauty of that place 1000 times. It was a little cold outside but still we all came out of our tents and sat there looking at the stars. It was so much peace and calm there that we sat for 2–3 hours just gazing at the stars.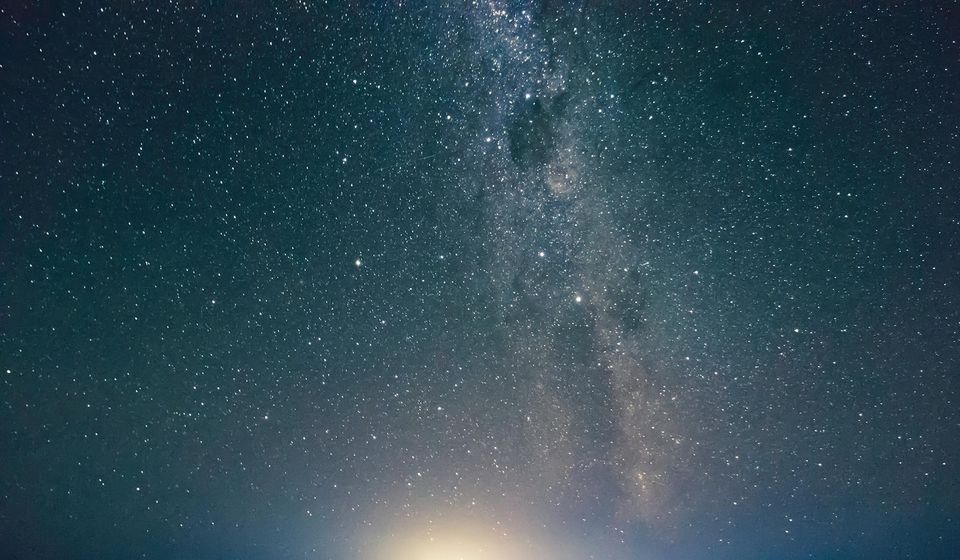 I got up early in the morning and the actual nature's beauty was the one which I saw that day. The mountains were visible now with a little fog, cool breeze of air passed by us giving chills to our spine. I can still feel that fresh, sweet air which was there in the morning.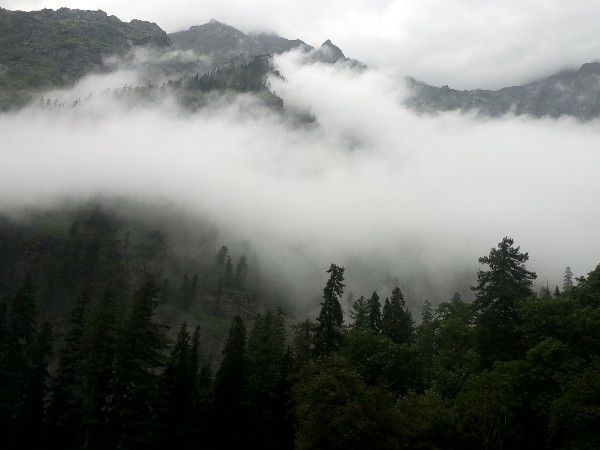 The best was yet to come. The natural hot water spring was the one which I can never forget. The people over there had made that into a pool. All our tiredness of the trek and pain just went away after entering into that. A hot water spring in between that cool weather situated in the middle of the mountains was the one of the best experience we ever had. We didn't feel like coming out of the water. There was no noise, no pollution, no one to disturb us. It was just us and the mountains and peace.
After having bath it was time to go back. We had tea and packed something to eat on the way. With a smile on our face and a promise to come back again we said good bye to Kheerganga. This trip was just unforgettable and with your best mates the amount of fun always multiplies.
It wouldn't have been possible without them.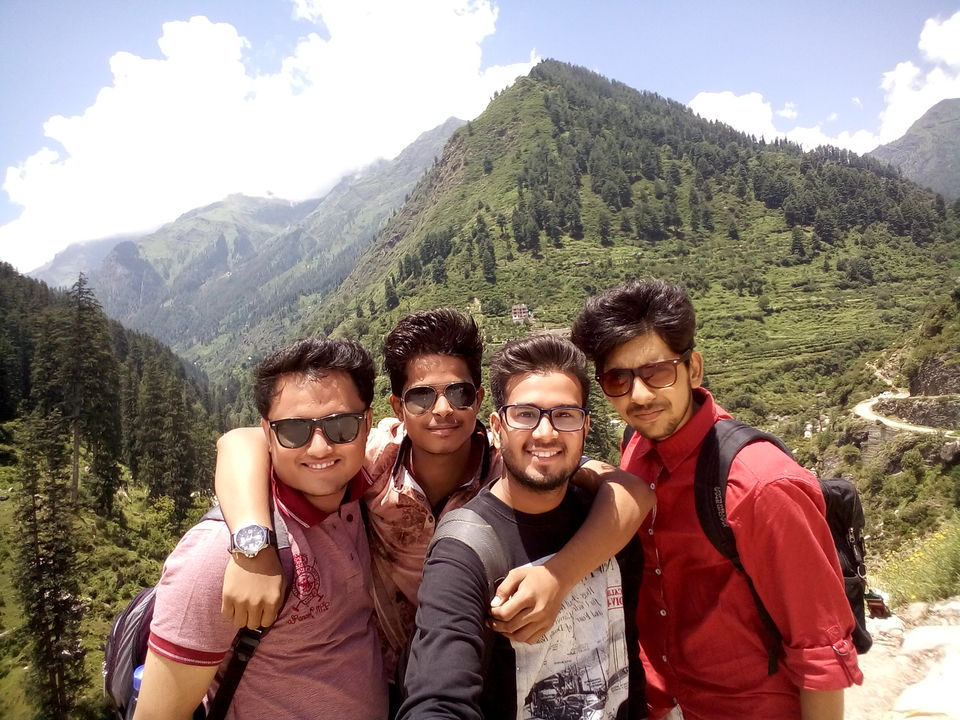 ....…………….'' Those peaks are meant to be conquered"………………...