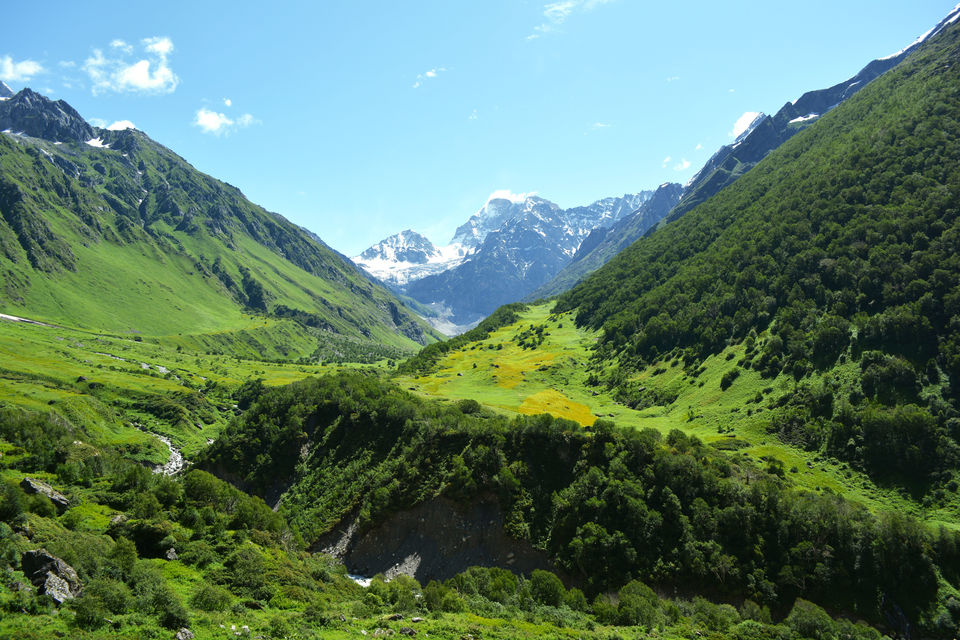 I was just googling for the places to visit in July, suddenly I saw the picture of Valley of Flower and decided right there that Yes! this is the place where I want to go .So, I messaged all my friends that I am going to visit valley of flower alone. Everyone was so impressed with the idea that they all wanted to join me .So accordingly all bookings were done hotels ,air tickets , taxi everything .In total we were seven who were ready for the trip but slowly slowly almost everyone stepped back because of the fear of heavy rainfall and land slides. At that point of time I thought the trip is not going to happen.In the end , one of my friend was still up for the trip. So we gathered our courage and decided ....lets go and give a shot to Life!
So here I am writing my Itinerary for Valley of flower and Hemkund Sahib
We landed at Delhi airport from different cities and met around 9 PM. Rushed to New Delhi railway station as our train for Haridwar was at 11:40 pm.
Day 1: Haridwar to Govindghat.
It was just 4 hours journey to Haridwar from delhi by train, reached station around 4 in the morning and our taxi for govindghat was waiting outside. Must say it was a picturesque route for Govindghat, enjoyed and captured beautiful landscapes.
Finally, around 5 PM we reached Govindghat. Stayed there at Hotel Bhagat (highly recommended for pleasant stay with beautiful view) .We spent full evening sitting there ,clicked pictures in the night, did star gazing as the sky was so clear. Yeah, it was so awesome and relaxing after such a tiring day.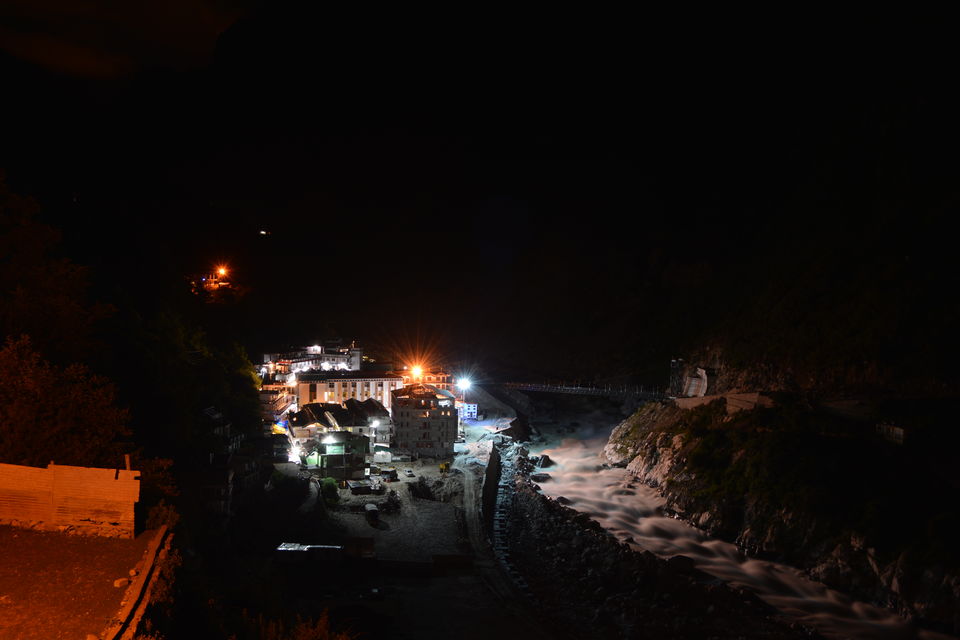 Day2: Govindghat to Ghangaria
We woke up early and got ready by 6:30 in the morning and started our trek around 7 after having our breakfast.
The walk from Govindghat to Ghangaria is 12 km long, but relatively flat.River Lakshman-Ganga flows by the trekking path.It is a pleasure to stop by and gaze at it when you get exhausted. The path is dotted with small tea shops that serve excellent parathas too. We met so many co travelers and everyone was like "Oh, you two only......BRAVE GIRLS!!!!". That was a really proud moment for us. It was truly a different experience as I always travel with my husband or with friends. But this time only we two were there walking,talking and making new friends on our way. Finally reached Ghangaria around 3 PM.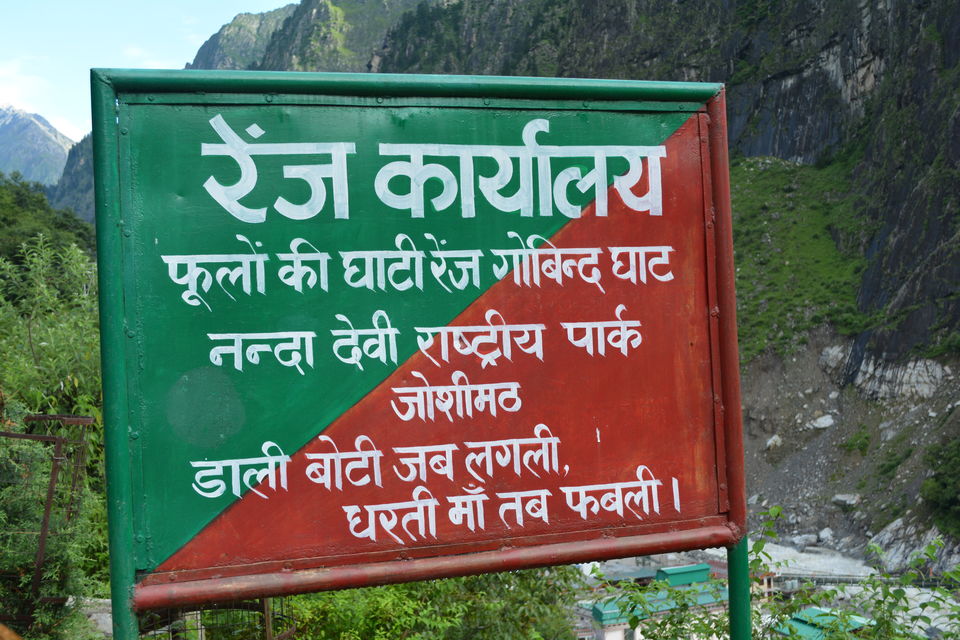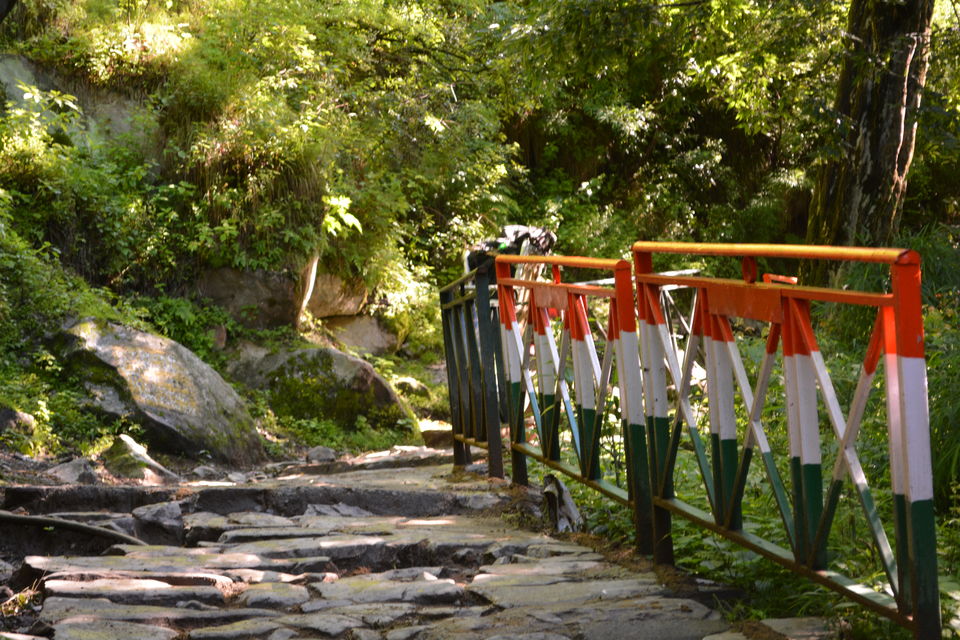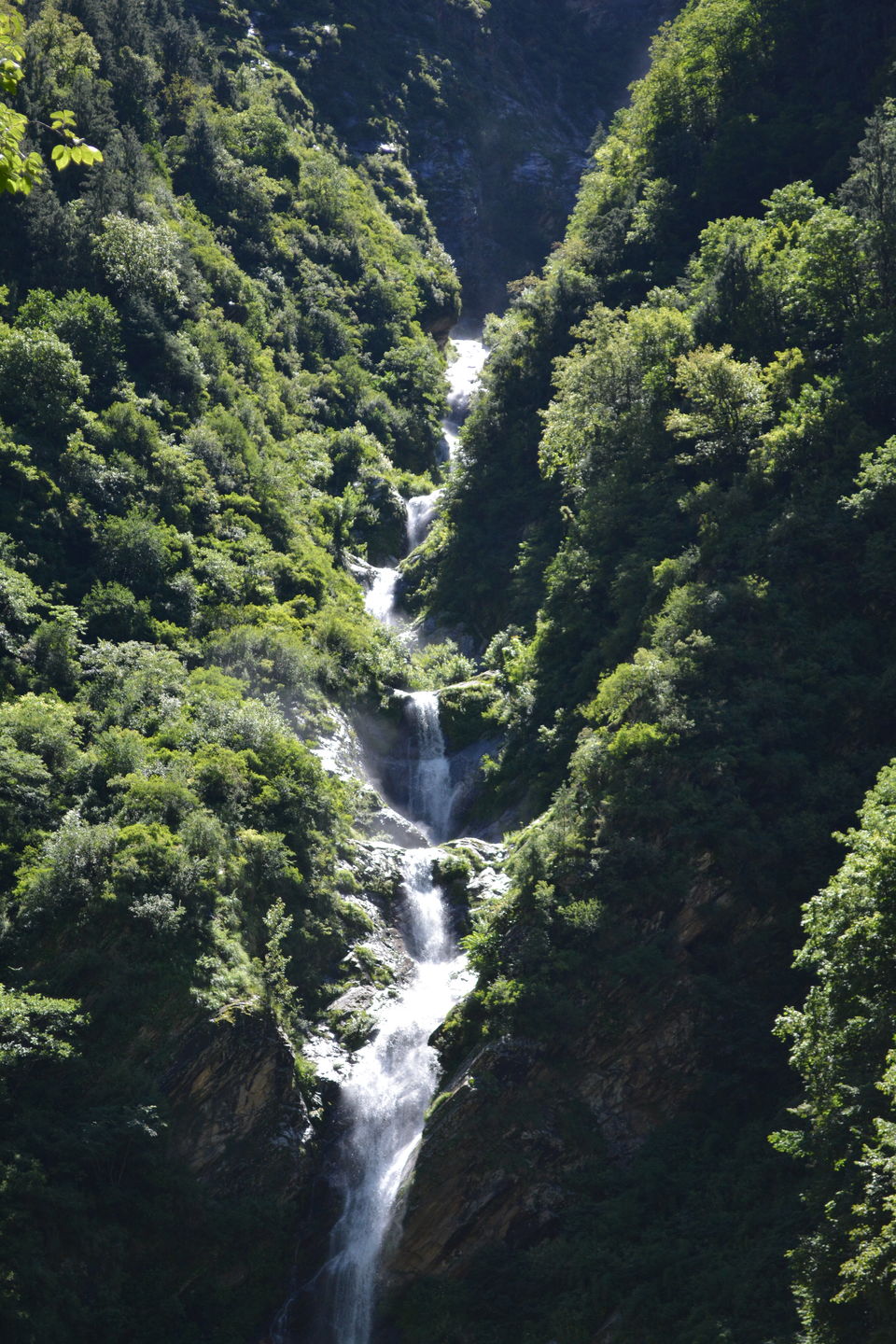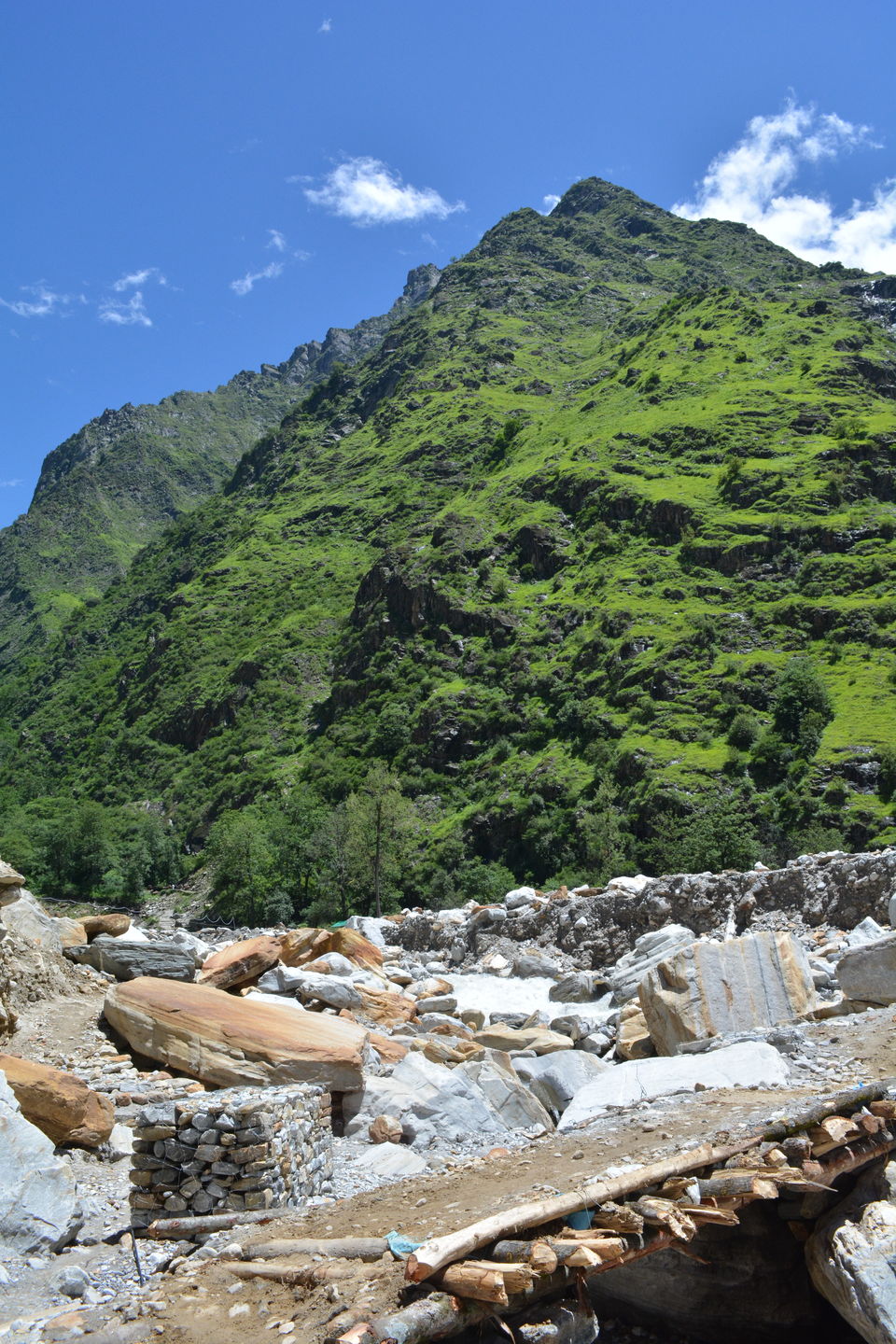 There is a helicopter facility also to reach ghangaria easily.We hired a porter for carrying our luggage .You know girls can't travel with less clothes.. :D.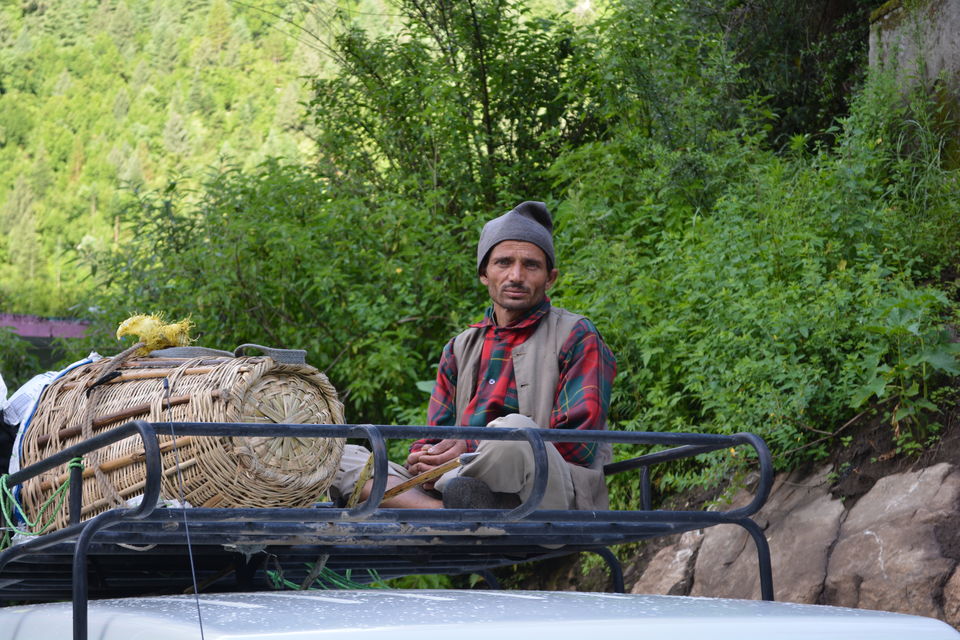 There you can find Maalishwala very easily because they know you would be needing maalish soon.. :D.
It's a very small place ,which you can cover it in just 300 foot steps. We roamed around the village ,clicked pictures and met many travel groups.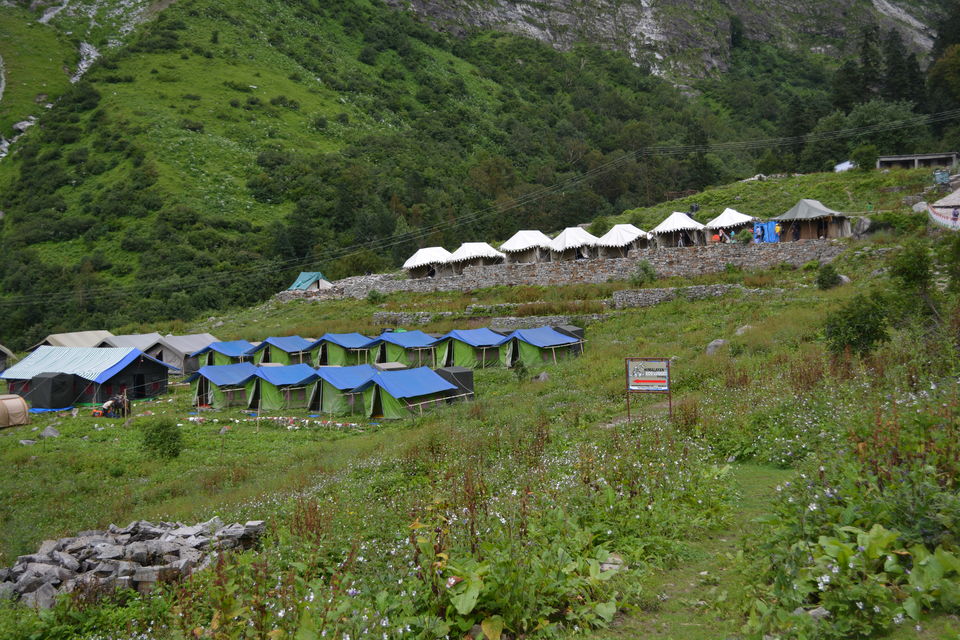 Day3: Ghangaria to Valley of Flower
It was a beautiful morning with clear sky. We were so excited to reach Valley of Flowers asap.We came to know that national park opens at 7 in the morning and of course we were there and did the first entry for entering National Park .This area comes under forest department. That's why spotlessly clean, with not a scrap of paper or plastic. People told us that valley is very huge and you won't be able to cover the full valley in a day. Keeping this in mind, we acted super-fast as per our itinerary one day was for VOF. Covered whole valley within a time, actually very fast, but it did not mean that we missed anything.
We also hired a lady guide. She provided loads of information about all the flowers we crossed on our way. Different flowers bloom in different months. So you have to visit more than once! We also visited the grave of Joan Margaret Legge, the French lady, who died exploring the area in 1939.
We carried packed lunch inside the park as there is absolutely no place within the park where you can get food! Do remember to bring back every scrape of plastic you took with you. Do not litter. And, if you find one that was thrown by someone else, bring it back with you.
As per instructions you have to leave valley by 2'o clk afternoon for some safety reasons, but who wants to leave the place like this especially when in a bright sunny afternoon, you feel the chilled air blowing against your face .Finally around 2:30 we decided to go back to ghangaria and yes we were the last who came out of the national Park ;).
This is the place where you can escape from the busy life and get some solitude.
And no wonder why its in the list of UNESCO world heritage sites.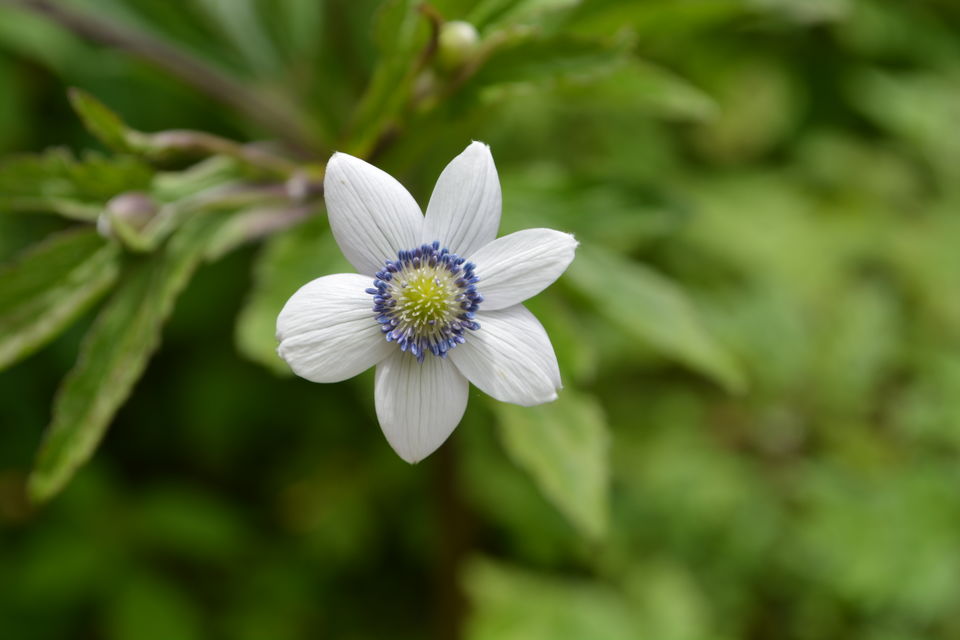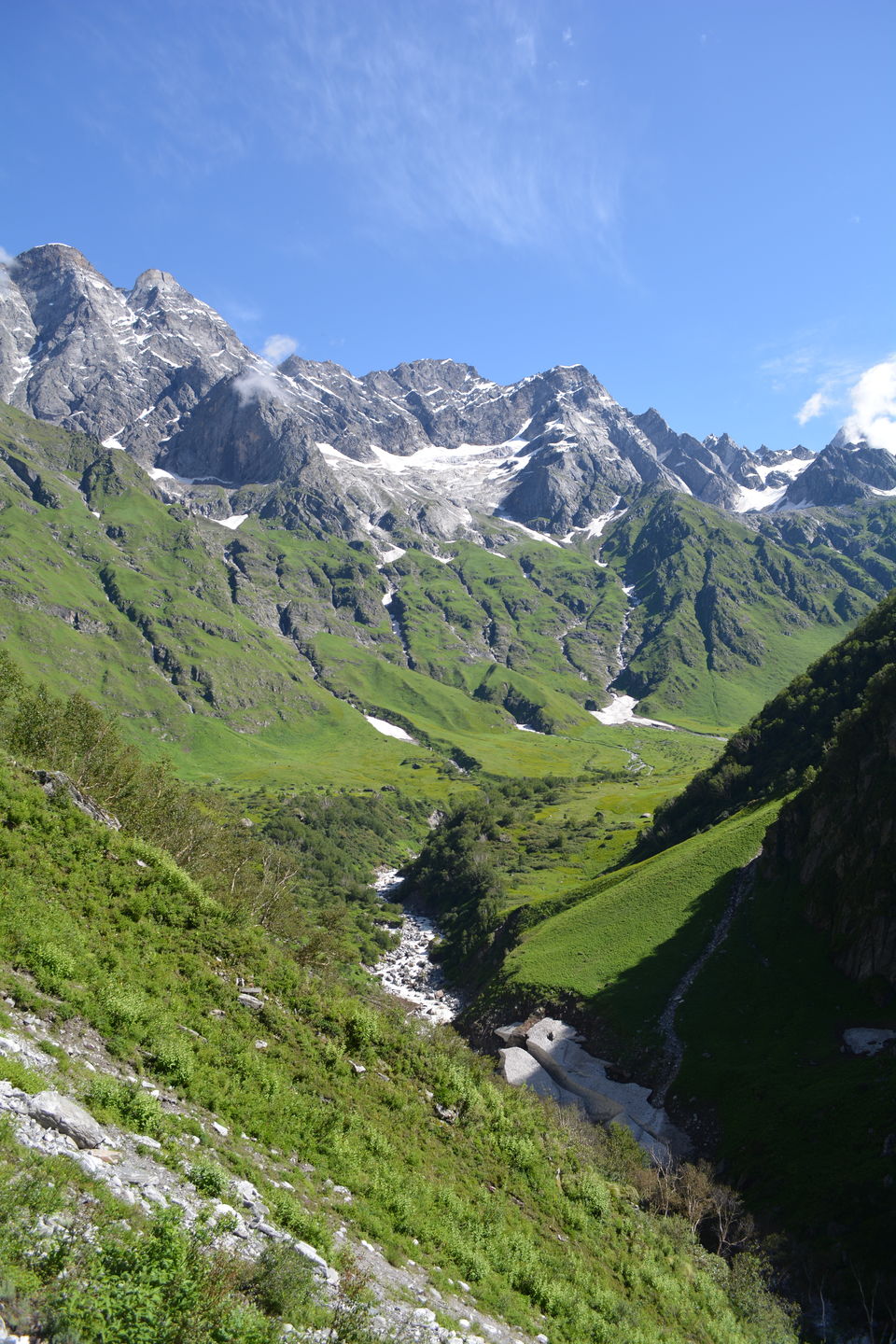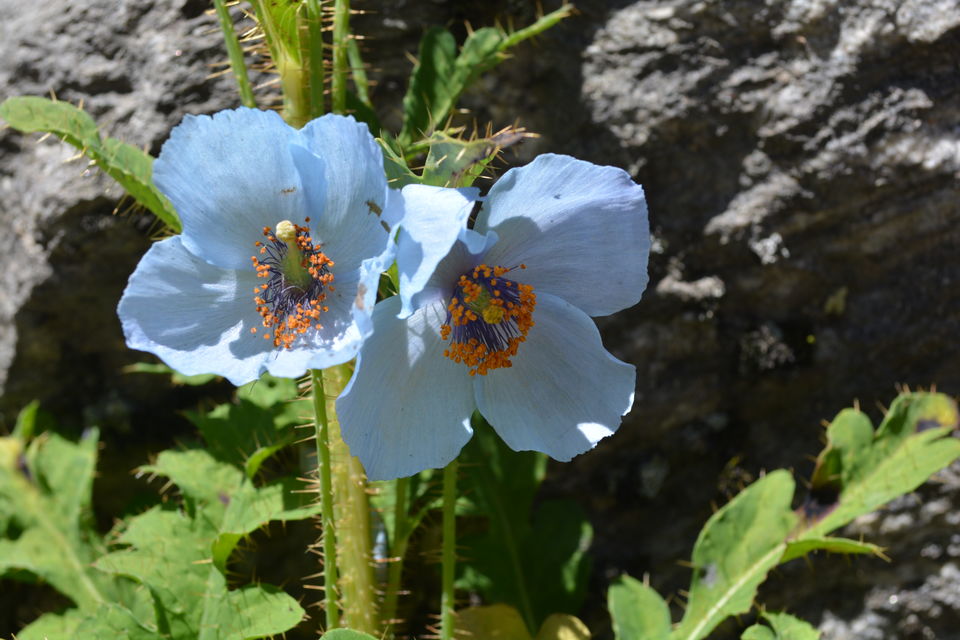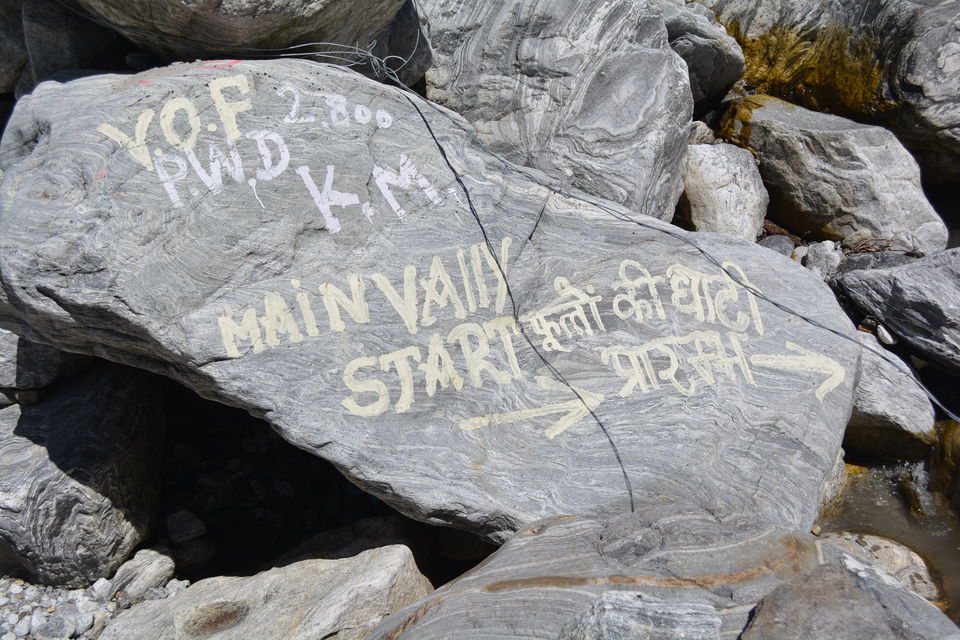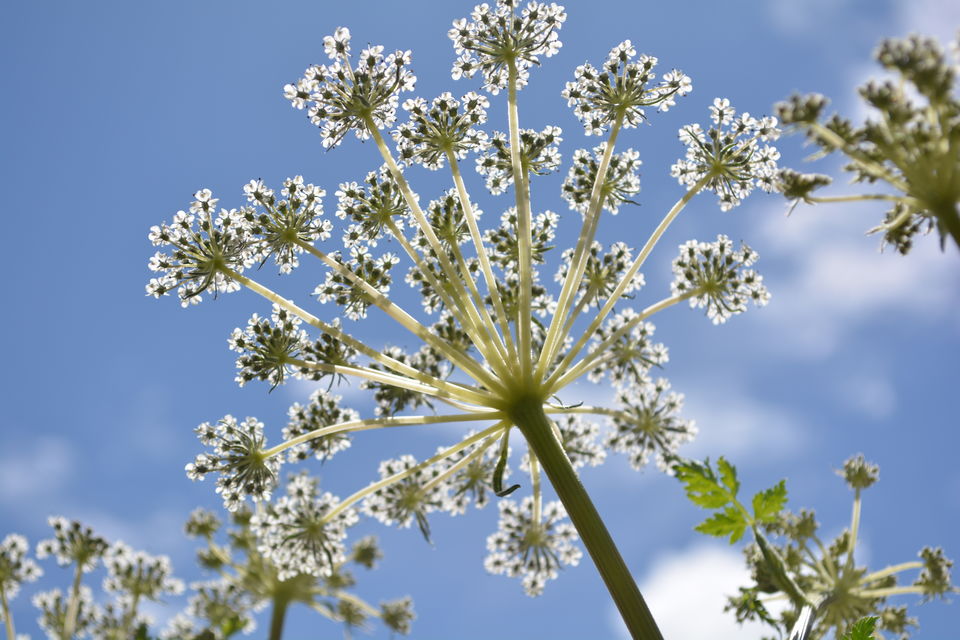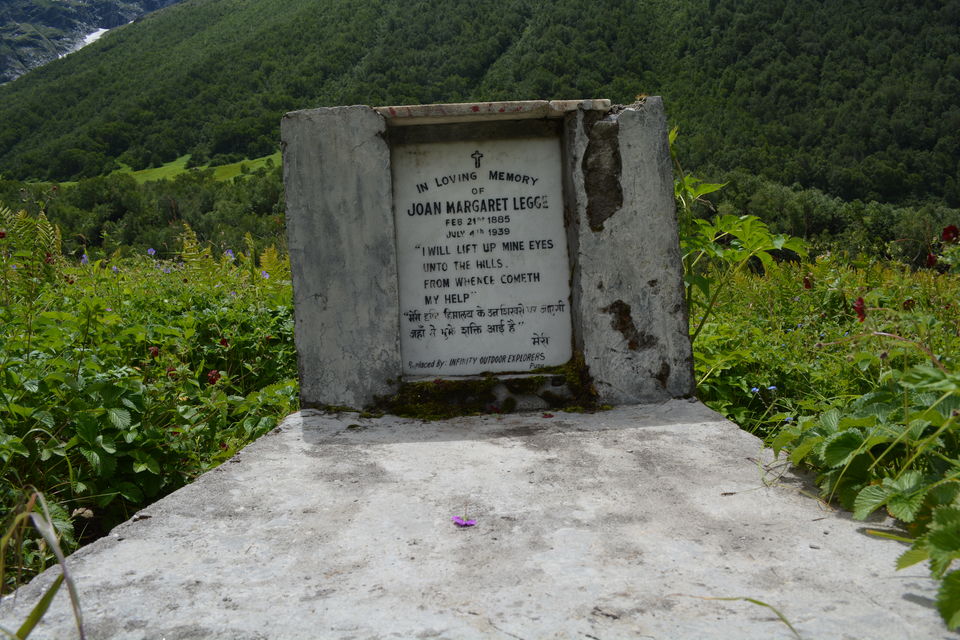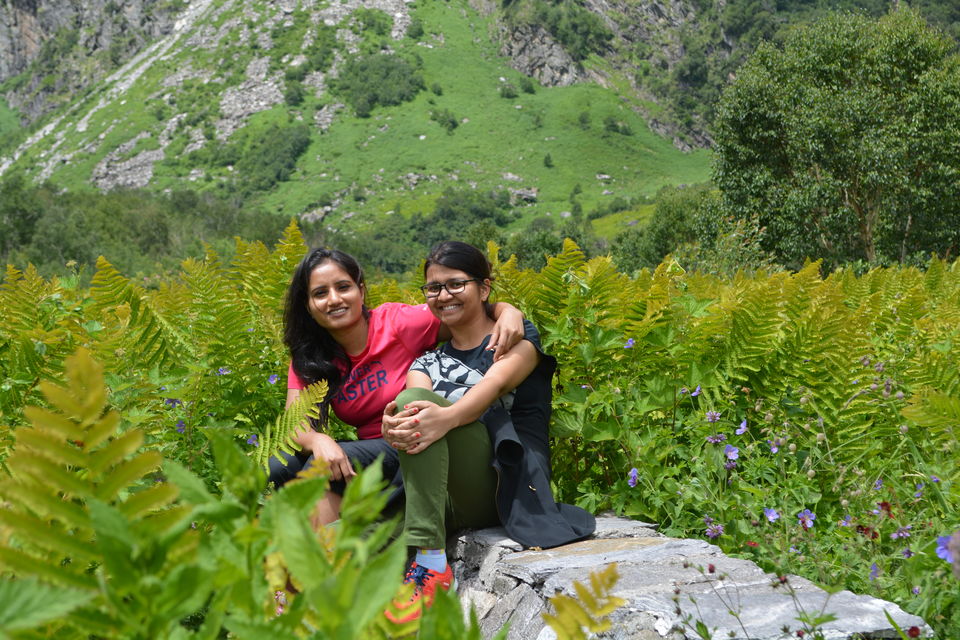 Day 4: Ghangaria to Hemkund Sahib
This was a day for Hemkund Sahib, important pilgrimage for Sikhs. Reaching Hemkund sahib was little tough. The walk is all uphill for about 6km and can test your physical fitness. So,be patient and keep walking.On the route you get a faraway view of Ghangaria. The devotees offered us prasads, which the hungry we gladly accepted! We saw brahma kamal (rare flower )only on the route to Hemkund Sahib! So it is not that just the valley has flowers, flowers are everywhere. I must say It was differently very beautiful place. Full cloudy weather and hot Prasad made us feel like we were in heaven. No doubt why people visit this place every year. The beauty of the high altitude lake was stunning. There is a temple devoted to Lord Lakshman next to the gurudwara.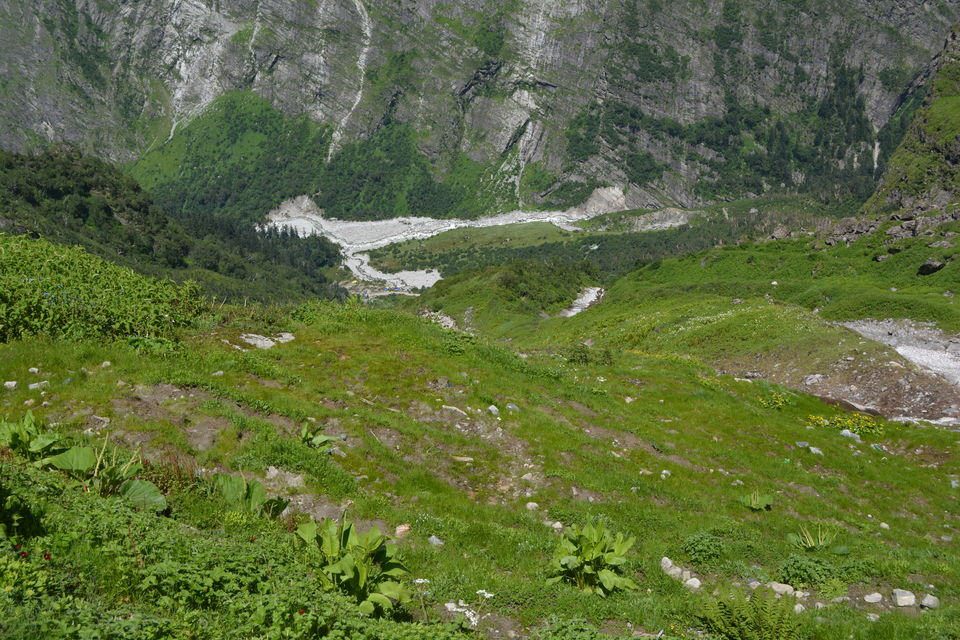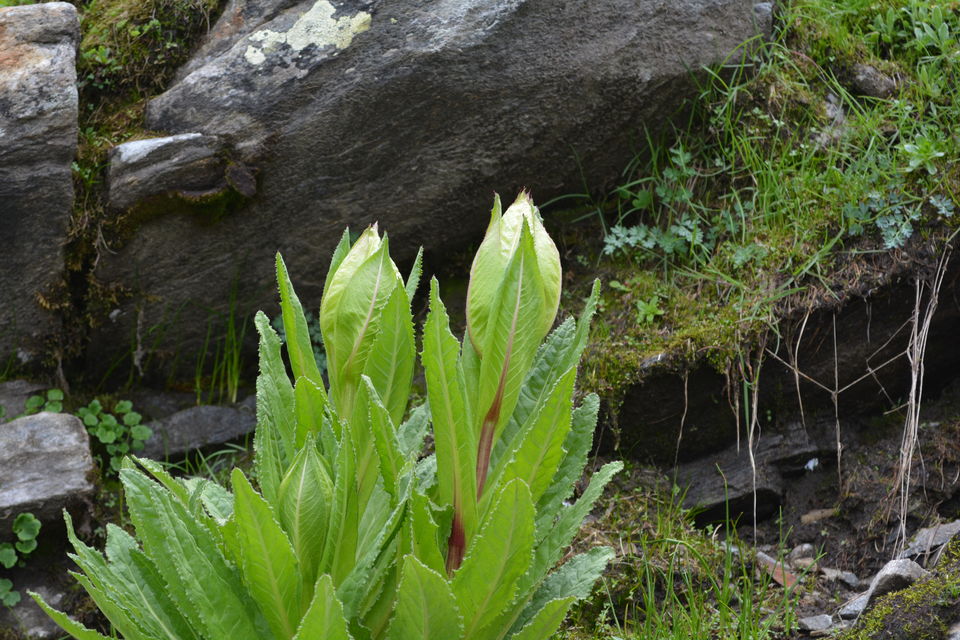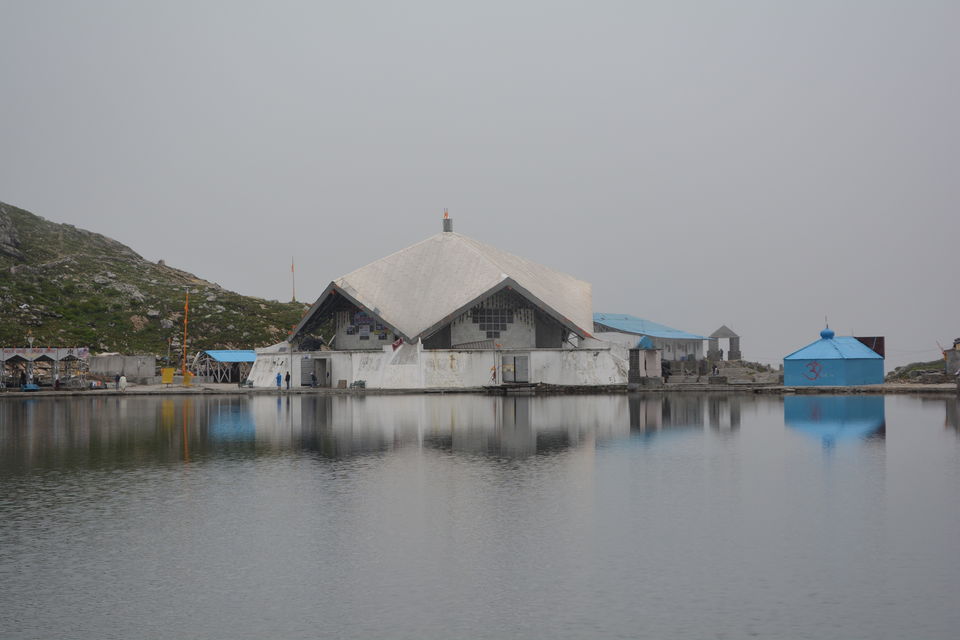 Ghangaria is the base for both the Valley Of Flowers and Hemkund Sahib. I would strongly recommend that if you have gone that far, you do both.
Day 5: Ghangaria to GovindGhat
The next day even though we walk back the same path from Ghangaria to Govindghat, but the memories of the trek lingered in my mind and heart.
Day 6: Govindghat to Haridwar
Again started our trip early in the morning from Govindghat to reach haridwar on time. We went Har ki paudi and had spiritual experience after attending evening Ganga Arti.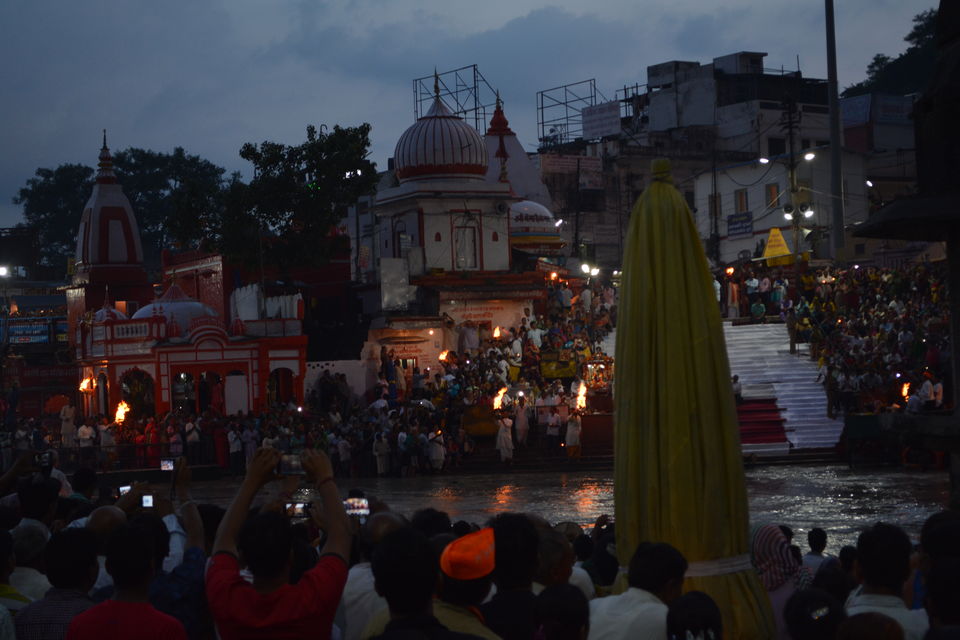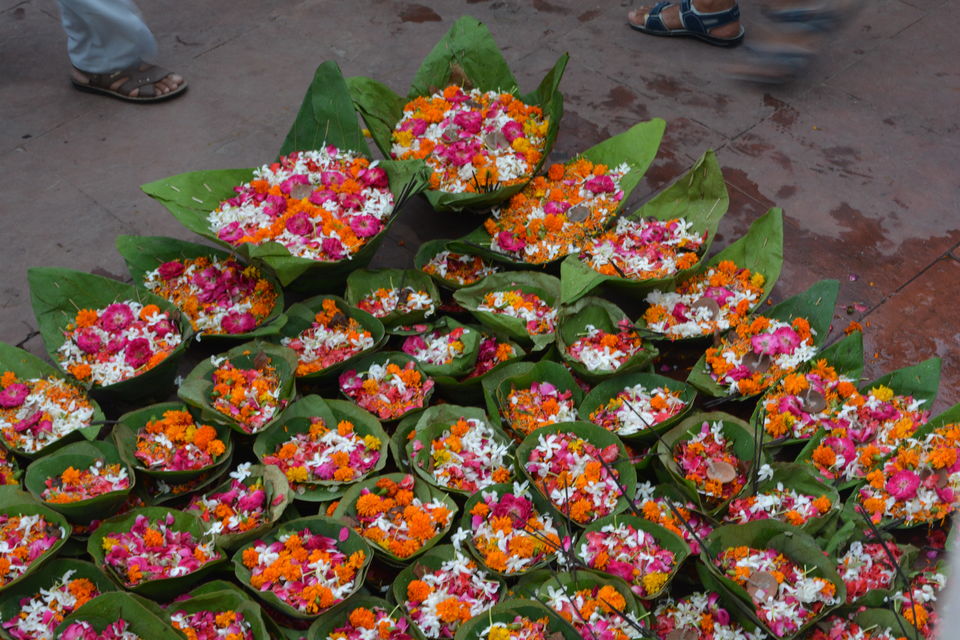 Day 7: Haridwar to Mumbai.
We boarded train from Haridwar in the morning to reach Delhi on time as I had a flight for Mumbai in the eve.
Truly a trip of a lifetime , made friends and experienced just a different world.
Picture Courtesy: #Catchsnap
Visit us on : https://www.facebook.com/catchsnapbysonamsingh/