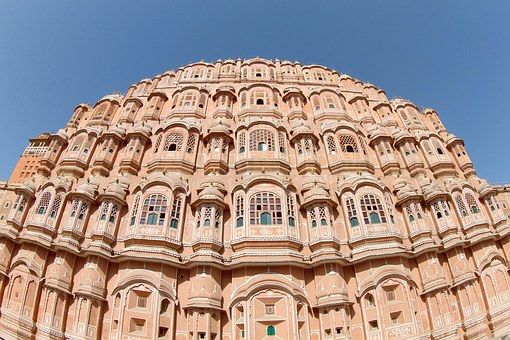 The land of Indian desert, Rajasthan is a treasure trove of culture, architecture, tradition, history and beauty. Whether you are going for family holidays, Jaipur is home to some of the world famous attractions that caters to every holiday experience that you wish for. Be it shopping or the picturesque beauty, the capital city of Rajasthan is a paradise for globe trotters. Visit popular destinations, such as Ajmer, Jodhpur and Jaipur through Rajasthan tour packages which are famous for their historical landmarks and a number of other interesting activities to do here. Well, here is a list of top 4 tourist attractions that are covered by holiday packages in Rajasthan:
1- Amber Palace, Jaipur: Being on the top list of every traveler's itinerary, Amber Fort is an architectural wonder built of marble and red stones. This fort was constructed by Raja Man Singh and has been recognized in the list of UNESCO world heritage.
2- Hawa Mahal, Jaipur: Popularly known as the Palace of Wind, this building stands 5 stories tall and is beautifully decorated with 'jharokhas'. Delight of every photographer, these 'jharokhas' were used by the ladies of the Royal family to observe the life outside palace. Shopping through Jaipur markets such as Bapu Bazaar, Johar Bazaar is a unique experience in itself and should be on your to-do list when you are here.
3- Umaid Bhawan Palace, Jodhpur: This palace boasts of being one of the largest and royal private residences in the world. Built in the 20th century, this spectacular building is one of the must-see attractions of Rajasthan.
4- Ajmer Sharif Dargah, Ajmer: Housing the Maqbara of Khwaja Moinuddin Chisti, this dargah was built in the 13th century. People from all over the country flock here to be blessed and to have their prayers answered. It is also very famous among Bollywood celebrities who come here to pray for the success of their new movie releases.
Don't wait, take time from your busy schedule and explore these incredible places in Rajasthan. You can enjoy discounts on various Rajasthan tour packages available on several online travel websites. Also, get the best travel deal from a range of holiday packages, for a hassle-free family holiday.