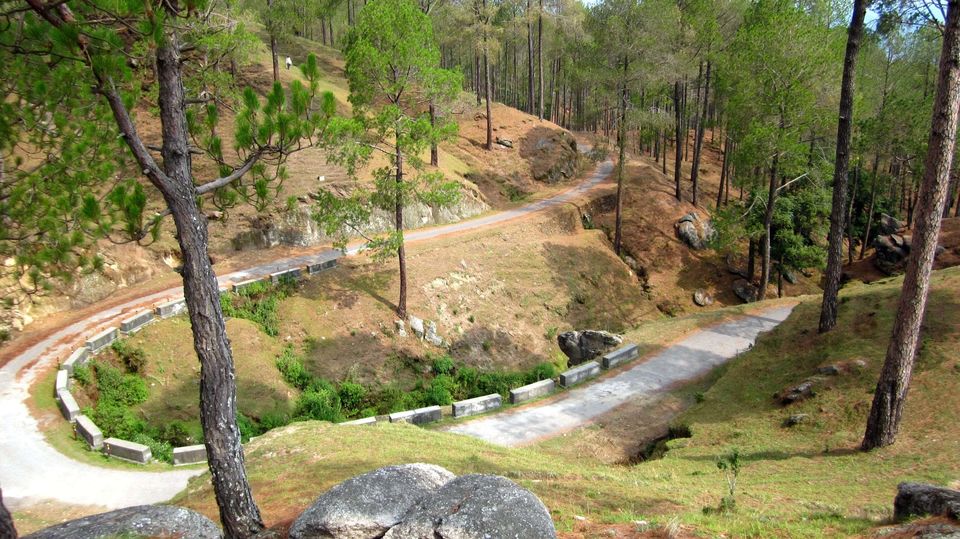 The best moment is when you are enjoying your own company, and sometimes being alone gives you so much happiness and helps you discover something which you couldn't see. I myself love taking solo trips and it helps in becoming bold and active in many parts of our life. Travelling also makes you confident in many parts of your life.
I today am listing some best trips you can take under Rs. 5000 for some couple of days, sometimes due to the budget we discard the plan to travel. But, no matter whether it is travelling in India or European countries, travelling can be done in every budget. It is a myth that says you need a big amount of money to travel to the places you like.
The things which can be included in this budget range are a good stay, food, local travelling & sightseeing and some shopping of course. Budget travelling doesn't necessarily mean that you compromise on safety and put yourself in trouble and risk. Budget travelling in other sense means exploring the places like a local, the locals don't spend huge money every day, so you got the actual points.
1. Udaipur (Rajasthan)
Udaipur is the city of lakes and it is also referred to as 'Venice of the East' – from handmade to nature made lakes the city has many things to offer you the relaxation. The city is vibrant and colourful with old and huge palaces which is yet another experience. Apart from that, you can do many things like street photography, street shopping and you can too enjoy some street foods too like pyaaz kachori, jalebi and more.
Distance from Delhi: 662 km
Nearest Airport: Udaipur (UDR)
Cheapest transport: Train from Delhi (NDLS) to Udaipur City (UDZ)
Train fare and timing: One way at Rs. 410 and 13 hrs
2. Rishikesh (Uttarakhand)
Rishikesh is the relaxing place if you want to enjoy your own company alone. From fun activities to relaxing your soul to some adventure, this is the place for all type of traveller. If not, just sitting on the bank of the river is also the best way to relax yourself and to give time on exploring yourself. If you are keen to adventure, try river rafting, bungee jumping and camping.
Distance from Delhi: 253 km
Nearest Airport: Dehradun (DED)
Cheapest transport: Train from Nizamuddin (NZM) to Rishikesh (RKSH)
Train fare and timing: One way at Rs. 190 and 10 hrs
3. Kasol (Himachal Pradesh)
Kasol is a pure destination for nature lovers and I love getting lost in nature. In a busy lifestyle, it is indeed important to take a break from a jumbled world and get lost in nature and give much space to you. Kasol is totally like this, from the beauty of the mountains to the sound of flowing rivers it is just relaxing and soothing. You can easily spot a cafe where you can enjoy your food while seeing the mountains.
Distance from Delhi: 519 kms
Nearest Airport: Kullu (KUU)
Cheapest transport: Bus from Delhi to Kullu
Bus fare and timing: One way at Rs. 1000 and 14 hrs
4. Varanasi (Uttar Pradesh)
Varanasi is situated on the banks of river Ganga, is also known as Benaras or Kashi. Taking a holy dip is a must to do in Varanasi. The travelling and staying won't cost much and hence will give you a wave of peace at the mind level. The street foods of Varanasi are the tasty ones and are so much affordable which are pocket-friendly for sure.
Distance from Delhi: 820 km
Nearest Airport: Varanasi (VNS)
Cheapest transport: Train from Delhi (NDLS) to Varanasi (BSB)
Train fare and timing: One way at Rs. 400 and 12 hours
5. Ranikhet (Uttarakhand)
Ranikhet is one of the best hill stations in India, and it is known for its view of the Himalayas. Ranikhet is for both adventure seeker and nature lover, from the mesmerising views to getting your camping tents there, every moment is special and is worth spending there.
Distance from Delhi: 393 kms
Nearest Airport: Pantnagar (PGH)
Cheapest transport: Train from Delhi (NDLS) to Kathgodam (KGM) then taxi/bus to Ranikhet
Train fare and timing: One way at Rs. 190 and 6 hours