One of the best aspects of traveling in Europe is the food. From the best pastries in the world to savory dishes created with care and perfection. There are a lot of great foods from which to choose, but these are my favorite go-to foods for whenever I'm in Europe.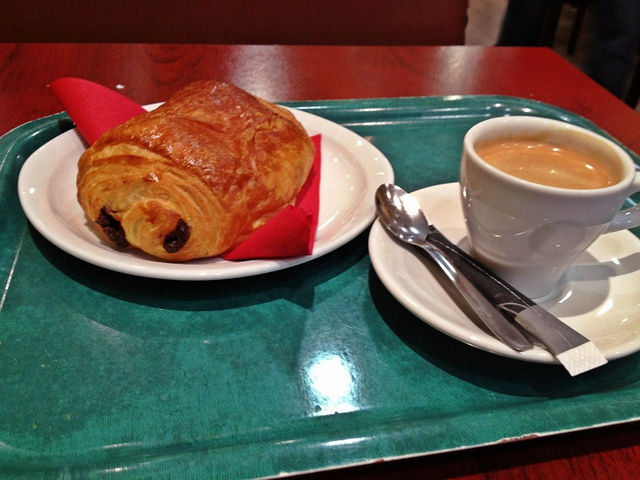 1. Chocolate Croissant – I've always had a special place in my heart for the classic chocolate croissant. I'm not sure why, but it's become a must-have snack on every trip to Europe. Universally found at cafes and pastry shops for breakfast, it can also make for a fantastic afternoon snack. The pain au chocolat, which is pure Franglais, is a cube-shaped piece of dough similar to puff pastry with one or two pieces of chocolate in the center. This delicious snack food isn't limited to France, you can find it all around the world, but the best are almost always found in Paris. I don't have a preferred location for my favorite breakfast food, but what I love most about it is how easy it is to find in the city. They're everywhere, from train station cafes to the best bakeries in the city. For the ultimate in European experiences, grab a fresh croissant and a coffee and watch the world walk by from a quiet café as you enjoy your perfect snack.
Doner kebab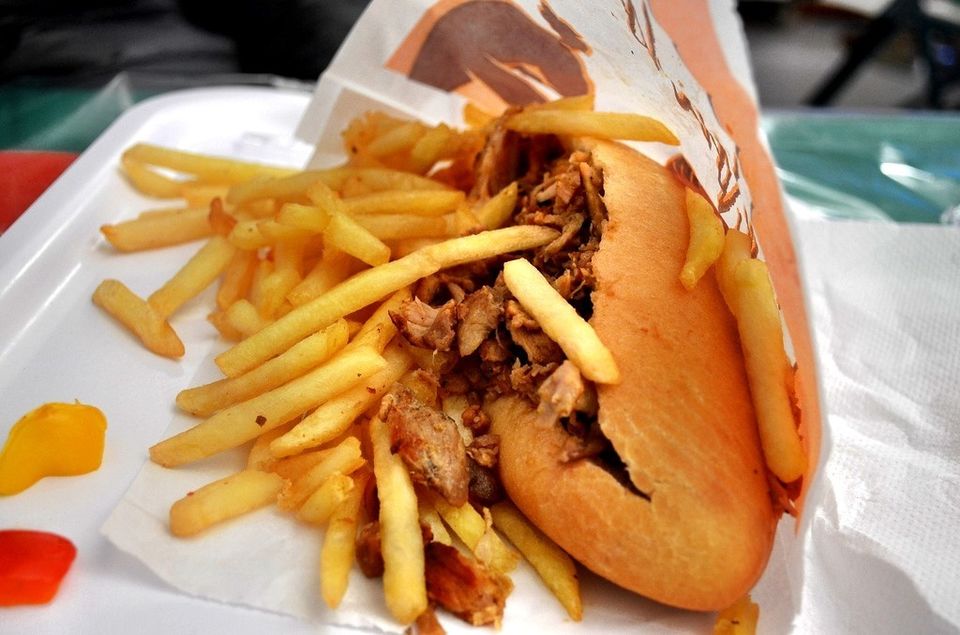 2. Doner kebab – I'm not sure where I first discovered these savory concoctions of meat and bread, it may have been Turkey or it could just as easily have been New York. Yes, you can find doner kebabs in the US but it can be a challenge and in comparison, it seems like they're on every street corner throughout Europe. I'm sure many of you have seen them cooking, doner kebabs are the meat mixtures that spin around upright on a spit and from which the purveyor of the meaty goodness shaves off some succulent slices for all to enjoy. At one time this was a regional dish but immigration has spread it throughout the Middle East, Europe and beyond. The meat is sliced off into a pita and then topped with any number of items, from lettuce to olives and tomatoes. It makes for a great quick bite on the go and is something I look forward to enjoying whenever I travel.
Liege Waffle
3. Anything with Nutella – I may once or twice have espoused my love of Nutella. I may have even written and recorded a song about it. But I'm not alone in my love for this chocolate hazelnut spread and one of the things I love most about it is its versatility. For many of us, Nutella IS Europe. It was our earliest culinary memory of the continent and even though it has made inroads into overseas markets... read more
Explore mind-boggling East Europe Holidays deals from Anubhav Vacations today and seek advantage of our luxurious Europe Tour Packages From India to jet off to one of the most beautiful countries on this planet.