If Mumbai is your home and you're someone who likes visiting new and interesting places now and again, then you don't really have to go very far. There are some great cities that you can reach in a maximum of 6 hours from here – all you have to do is hop on to a Shatabdi express!
Getting aboard a Shatabdi and trusting it to take you to some of the most interesting destinations not very far from Mumbai is something you can count on. Here's a list of seven places around Mumbai Shatabdis can take you to and a follow up of how you can get there and what you can do in these places.
Ahmedabad is the largest city in Gujarat – which means that you get a taste of Gujarat in all its urban-ness of today in Ahmedabad. And it isn't just that, there are plenty of ancient art treasures here for us to experience. From fashion to architecture, there are exhibits of some really precious ancient techniques and styles at display here. There's some amazing Gujarati food we get to savour while we're here too, like the traditional Gujarati thali.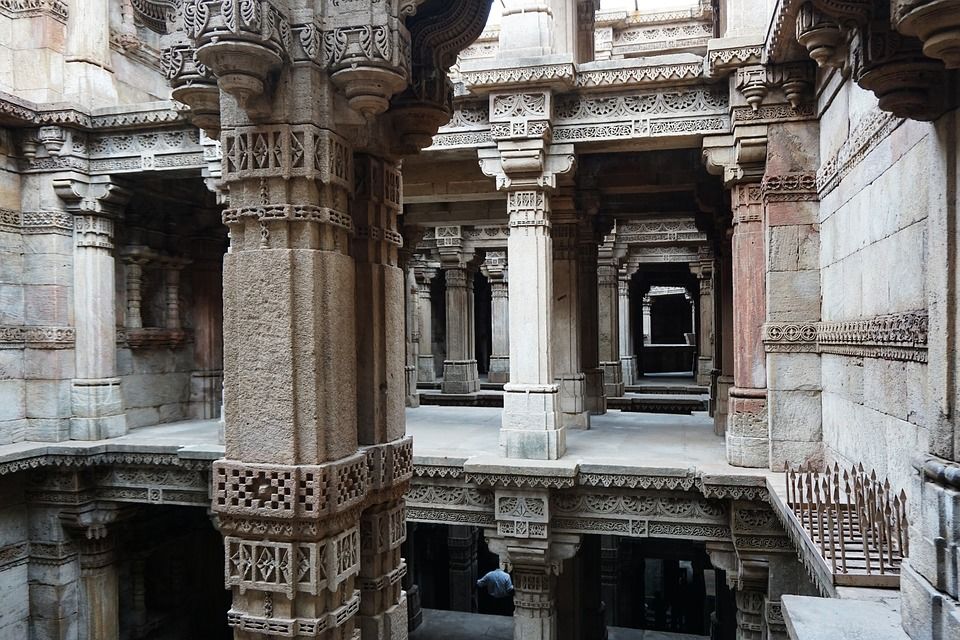 Shatabdi from Mumbai :
The shatabdi train number 12009 takes 6 hours and 45 minutes to reach Ahmedabad from Mumbai. It usually starts at 6:45 in the morning in Mumbai and reaches Ahmedabad at 13:10 in the afternoon.
Top things to do in Ahmedabad :
Visit the Sabarmati Ashram to learn all about Gandhi and how he lived; Make a tour of the popular Jama Majid; Go shopping in Law street; Visit the textile museum; The step well with its great architecture is a must-visit; Pay a visit to the Kankaria lake where you will have a lot of things to do.
Beaches, sea food and life at its pleasurable best, Goa is a place that keeps pulling us back to it over and again. So taking a Shatabdi to this beach paradise is something that you can do numerous times from Mumbai and never get bored no matter how many times. If all the beautiful beaches, the water sports, the yummy food isn't enough for you, you can go visiting all the ancient churches, the flea markets and some forests (around the city), because there's always a lot to do in Goa!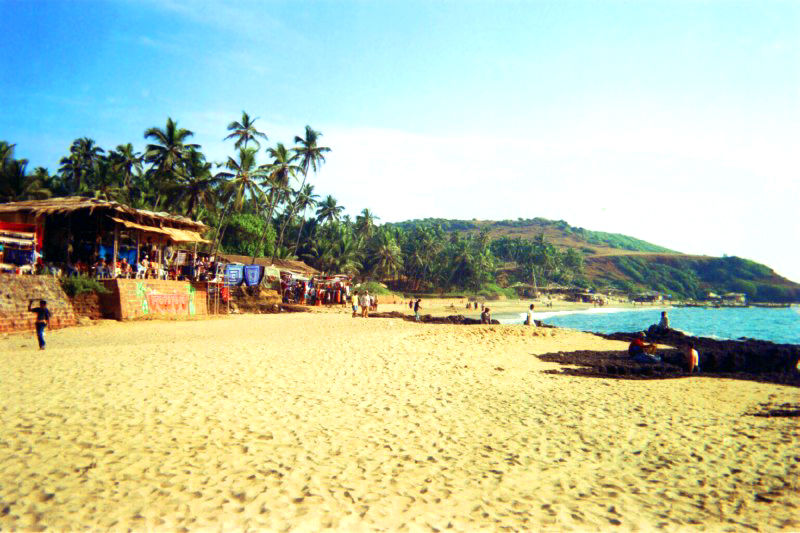 Shatabdi from Mumbai to Goa :
The Shatabdi train number 12051 takes you from Mumbai to Goa in all of 8 and a half hours. Board the train at Mumbai at 5:25 in the morning and reach Goa (Madgaon station) at 14:05 in the afternoon.
Top Things to do in Goa:
Beach hop through all the wonderful beaches in Goa – the Baga beach, the Anjuna beach, the Calagunte beach, the Majorda beach and many more; Pay a visit to the Dudhsagar waterfalls a little away from the city; Visit some of the really old and beautiful churches such as the Basilica of the Bom Jesus, Santa Catarina church and more like that; Experience serenity and nature at its beautiful best at the Mahavir wild life sanctuary and Mollem national park.
One of the primary cities of Gujarat, the highly unexplored Surat can also make for an interesting day or a weekend visit from Mumbai. You can get here in all of3 and 1/2 hours through a Shatabdi. The city is known for its textiles and is therefore filled with some really interesting textile markets for you to explore such as the diamond market. There are many historical structures such as temples, palaces and gardens that you can get to explore some interesting Gujarati cuisine to sample as well, while you are here.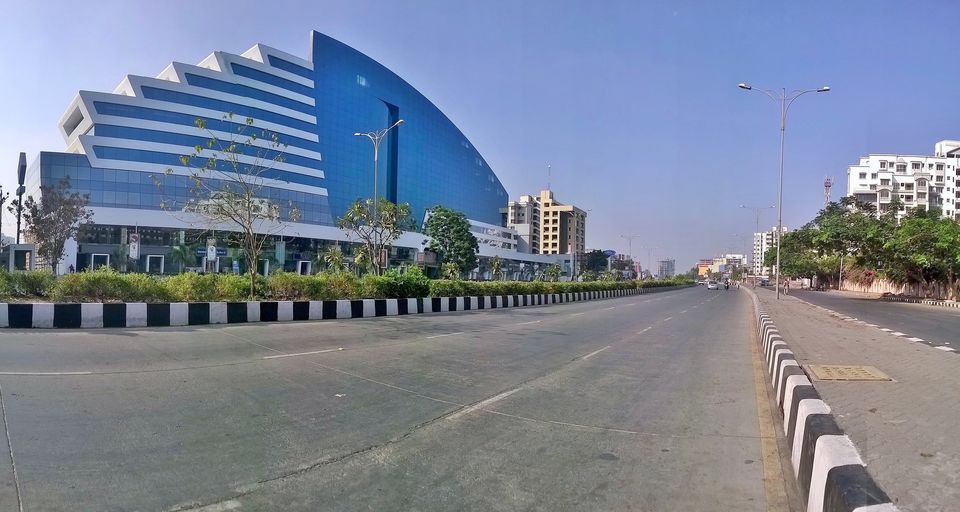 Shatabdi to Surat :
The Shatabdi 120009 which takes you to Ahmedabad goes via Surat which happens to be one of the stations (the 3rd station from Mumbai, to be precise) and takes you there by 9:45 after you have boarded the Shatabi at 6:25.
Top things to do in Surat:
Pay a visit to the Dumas beach of the city (which is also reputed to be haunted); The massive Surat fort built in 16th century is something you can't miss; Visit Jagadish Chandrabose underwater aquarium; Stroll through the beautiful Dutch gardens; Shop at the many textile markets spread across the town.
Vadodara/Baroda is one Gujarati city that you will have plenty to do and see in over a weekend or a few days that you can spend here. You can get to Vadodara in a little over five hours. A beautiful amalgam of the western and the ancient cultures, Vadodara is filled with museums, temples and some really great architectural marvels.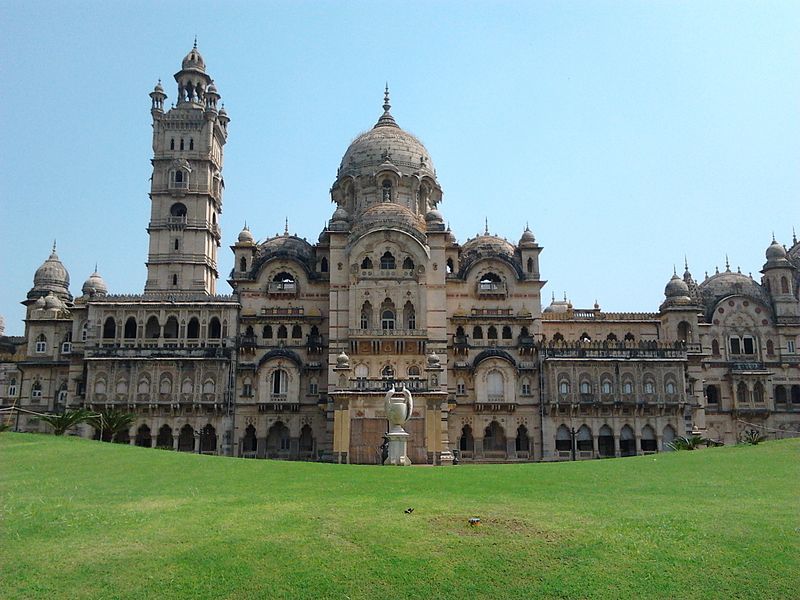 Shatabdi to Vadodara:
The Shatabdi 12009 which takes you to Ahmedabad also stops over at Vadodara which happens to be the fifth station from Mumbai. You get here by 11:20 in the morning after you get on board the train at 6:25 in the morning.
Top things to do in Vadodara:
The beautiful Laxmi Vilas palace is an architectural marvel you should visit while you are here; The Sayaji Baug gardens/zoo is a beautiful place that you can walk through; Visit the Sursagar lake to watch the giant Shiva statue in the middle of the water; Sample the Gujarati thali in Mandap which happens to be a popular restaurant; Visit the Vadodara museum; Visit the historical restored ancient town of Champaner 47 kms away from the city.
Yet another beautiful Maharastrian city, Thane, also known as the 'city of lakes' for the numerous lakes that fill the city also makes for an interesting place to spend your weekend in. There's a whole lot to see and experience apart from some really beautiful lakes, such as the national park and the many ancient temples of the place. Despite the very Marathi flavor to the city, there is quite a lot of modernization happening the city as well which is a result of the rapid commercialization and the industrialization of it.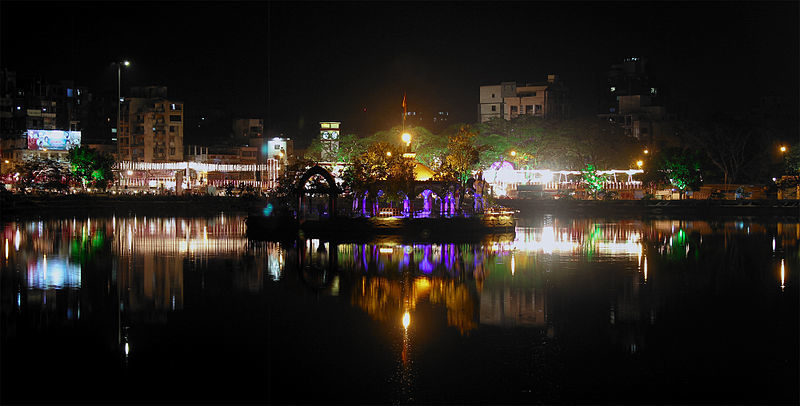 Shatabdi from Mumbai to Thane :
Right outside of Mumbai, Thane is a city that you can reach in just about a half an hour in the Shatabdi number 12051 which goes on to Goa. Thane is the first stop and when you board your Shatabdi at 5:25 in the morning, you reach Thane at 5:47.
Top things to do in Thane :
There are quite a few water parks in Thane such as the Tikuji-ni-Wadi Sargam and Suraj water park with some really fun rides that you may want to go visiting; The Sanjay Gandhi national park with its many animals and safaris as well is worth paying a visit to; Visit some of the popular lakes in the city such as the Upvan lake and Talao Pali lake.
Have you traveled to any of these cities before? And have you taken a Shatabdi? Let us know of your experiences here. Also, don't forget to check out Tripoto's youtube page for some great travel videos.
A quiet beach town close to Mumbai, Ratnagiri has got plenty to see - quite some forts that bear a lot of history and beautiful beaches being some of them. A day or two spent in this beautiful town can surely make for a memorable vacation. The Western ghats, the Arabian sea, all the history that dates back to the times of the Bahmani rule – there's a lot that beckons visitors here apart from the Alphonso mangoes, that is to say!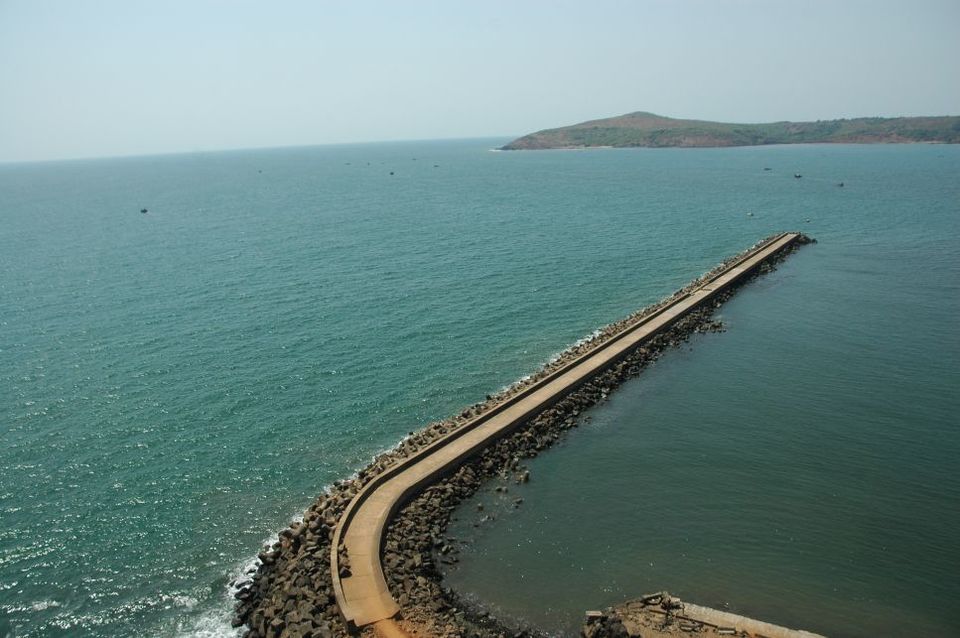 Shatabdi from Mumbai to Ratnagiri :
The shatabdi number 12051 for which the Goa is the end-destination is what you should board to reach Ratnagiri from Mumbai. Ratnagiri is the 5th stop and it takes you five hours to reach here. Boarding in Mumbai at 5:25 will take you to Ratnagiri by 10:45.
Top things to do in Ratnagiri :
The horse-shoe shaped Ratnagiri or Ratnadurga fort with Arabian sea on all of its sides is a must-visit; Soak up some sun in the Mandvi beach (a black sand beach); Visit the beautiful Ganapatipule beach (a white sand beach) with beautiful greenery around it; Visit the coastal fort – the Jaigar fort; Pay a visit to the nearby Chiplun known for its scenic natural beauty.
Nadiad, a small town filled with a whole lot of beautiful temples makes for a good one-day trip from Mumbai. Along with the temples, there are some really old churches as well that you can get to see when you visit this town. Despite being a small town, this town has had quite a history to it with the Gaykwad kings ruling it for many years in the past. A taste of authentic Gujarat is what you get to sample here, including the people, the food and the culture.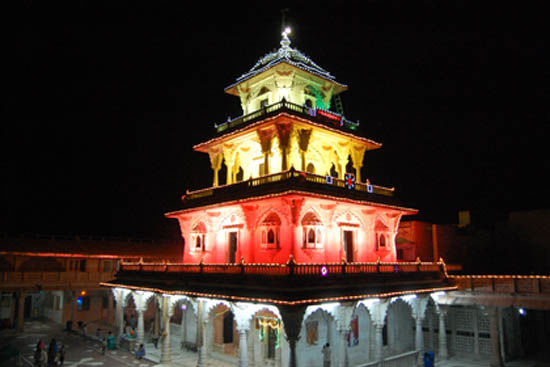 Shatabdi from Mumbai to Nadiad :
Nadiad is a stop just before Ahmedabad when you board the 12009 Shatabdi that takes you from Mumbai to Ahmedabad. As you board the train in Mumbai at 6:25 in the morning you would reach Nadiad at 12:00 in the afternoon and that is about five and a half hours.
Things to do in Nadiad :
The Santram mandir with its beautiful carvings and architecture is a must-visit when you are here; The 700 year old Mahadev mandir is also worth a visit; More temple-hopping can be done in some beautiful and really old temples like Mahakali mata mandir, Narayandev mandir, Bhairav mandir; Visit the Santram mandir; Spend some time by the Gomti lake with temples afloat it; Shop for some popular spices in the town.
Have you been to these places before and have something about them or your experiences with the Shatabdis to share with us? Let us know here. Also, check out Tripoto's youtube channel for some great travel videos.