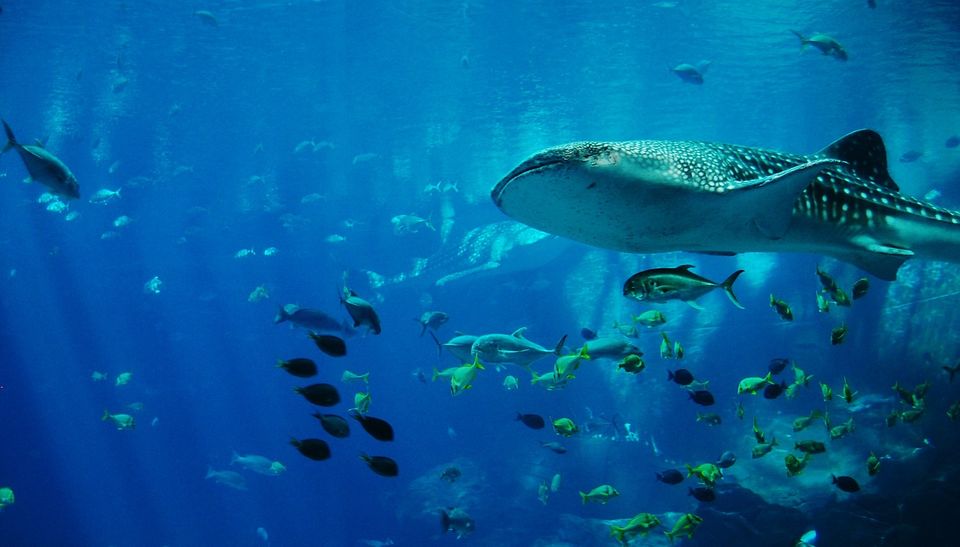 It was November of 2014 when I first took a plunge into the depths of the underworld. Deep in the belly of the Atlantic, I found fascinating creatures and corals wherever I looked. The light bulb went off in those dark deep waters. Since that November of 2014, I have dived with penguins in Isabela Island, sea lions in San Cristobal, sharks in Belize and manta rays in Indonesia.
Diving and snorkelling is a lot like long-term travelling. You start discovering new layers and enter deeper depths with time. And, this zeal for diving is diverse underbellies of the ocean helped me discover some of the well-kept secrets of Asia.
Not many look at Myanmar as a diving destination which is a good thing. The Mergui Archipelago consisting of around 800 small islands hides some of the best-kept underwater secrets. You can dive around huge boulders, a series of tunnels and sharp drop-offs in search of Manta Rays, Barracudas, Dogtooth Tuna, Unicornfish, Batfish, Lobsters, Crabs and Shrimps. It is a true off-the-beaten-path experience.
How to reach Mergui Archipelago: Round-trip flights from Kolkata to Yangon, Myanmar cost ₹14,000. You need to catch a domestic flight from Yangon to Kawthaung Airport to reach the Mergui Archipelago.
Best time to visit Mergui Archipelago: March and April is the best time for scuba diving in Mergui Archipelago due to warm weather, steady winds and calm seas.
Where to stay: Myint Mo Hotel (₹1,655 for double), Regent Hotel (₹3,600 for double). For more options, check here.
Vietnam has a fair share of diving spots among which Nha Trang is one of the least visited. Madonna Rock and Moray Beach are dive spots rich in colourful corals and marine life. Madonna Rock has an average depth of 25 metres and harbours morays, lionfish, scorpion fish and various vibrant corals. The depth around Moray Beach is 18 metres and you can expect to swim with pipefish, clown fish, black frogfish, razorfish and devil scorpionfish here.
How to reach Nha Trang: Round-trip flights from Bengaluru to Nha Trang Airport, Vietnam cost ₹21,000.
Best time to visit Nha Trang: January to August is the best time to visit Nha Trang with average temperature being 25 Celsius and little to no rainfall.
Where to stay: Carpe Dm Hotel (₹1,361 for double), Green World Hotel (₹4,397 for double). For more options, check here.
Coral Triangle is where the Indian and Pacific Oceans meet. It is one of the most bio-diverse regions given the differences in the underwater life of the two oceans and their coming together. Tioman island is located in the Coral Triangle making it an ideal spot to explore the underwater biodiversity. Tiger Reef is the most popular reef with a depth of 24 metres. You can easily spot black tip sharks, snappers, fusiliers, batfish and barracudas. If you are fortunate then you will even come across nurse sharks, eagle rays and whale sharks.
How to reach Tioman Island: Round-trip flights from Visakhapatnam to Kuala Lumpur Airport, Malaysia cost ₹7,000. From Kuala Lumpur, you have to take a bus to Mersing and from Mersing, a ferry will get you to Tioman Island.
Best time to visit Tioman Island: The best time to visit Tioman Island is between March and October when the average temperature is 23 Celsius, the winds are steady and the sea is calm.
Where to stay: Muara Inn (₹1,464 for double), Mersing Beach Hotel (₹3,730). For more options, check here.
Indonesia is a diver's paradise with over 17,000 islands surrounded by crystal clear waters giving life to weird and wonderful creatures and corals. While Raja Ampat and Komodo Islands take the crown of being the most popular dive sites in Indonesia, the Alor Archipelago is a secret dive spot hiding under the open sky. Dive in to find the strange mola mola fish, curious hammerhead sharks, melon-headed whales, orcas and various species of dolphins.
How to reach Alor Archipelago: Round-trip flights from Chennai to Makassar Airport, Indonesia cost ₹25,674. From Makassar, you will have to get a domestic flight to Mali Airport in Kalabahi, the main town of Alor.
Best time to visit Alor: The best time to dive in Alor is from March to December when the average water temperature is 25 Celsius with visibility of around 25-30 metres.
Where to stay: Alor Beach Front (₹1,453 for double), Pantai Sebanjar Bungalow (₹1,453 for double).
When you have to sail for 1o hours to reach a diving spot you know it can't get any remoter. Tubbataha Reef has been untouched by the destruction that mankind has caused to the oceans around the world. This Eden of the ocean is home to soft and hard corals, reef fish, turtles, reef sharks, manta rays, whale sharks, tiger sharks and hammerhead sharks. You will also encounter underwater caves, crevices and overhangs.
How to reach Tubbataha Reef: Round-trip flights from Chennai to Puerto Princesa, Philippines cost ₹26,000. From Puerto Princesa, you will have to arrange a live-aboard to reach Tubbataha Reef.
Best time to visit Tubbataha Reef: Tubbataha Reef can only be visited from mid-March to mid-June.
Where to stay: Bambua Nature Cottages (₹547 for double), Paboreal Boutique Hotel (₹2,768 for double). For more options, check here.
What are your dream diving destinations? Write your own travelogue and share it with millions of other travellers. And subscribe to Tripoto YouTube Channel for stunning videos.