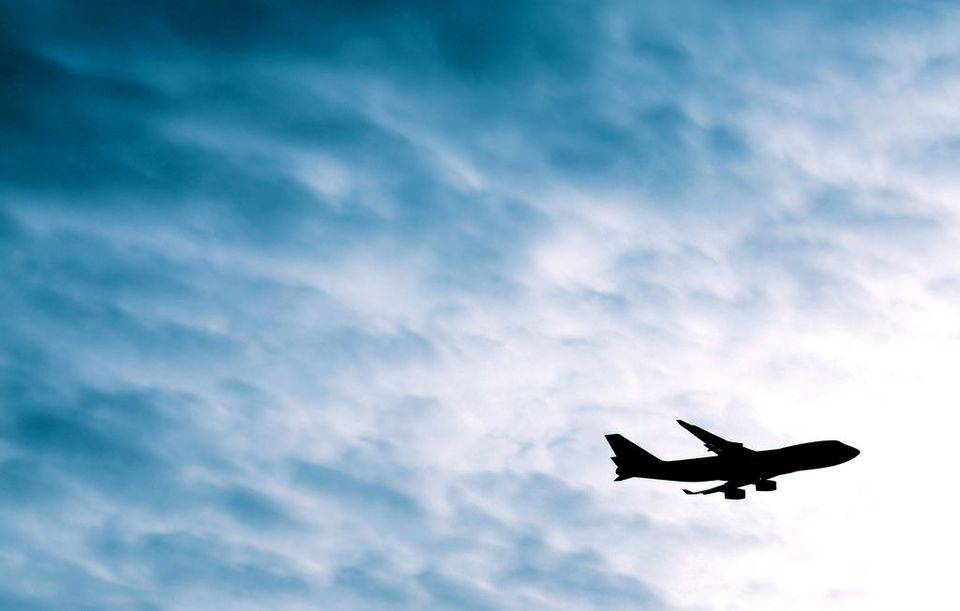 We all know how it can be. Long flights can be brutal. There's nothing worse than sitting in a tight spot for twelve-plus hours with complete strangers and not much to do. That's why we've put together a list of the top five tips you can use to survive a long flight. By following these tips, you will have the tools necessary to make even the worst flight bearable.
So let's take a look at how you can make your next long flight stress and hassle free!
1. Noise-Cancellation Headphones
If you've ever been on a flight with a screaming baby or an angry customer, you likely already know that a normal pair of headphones doesn't always cut it.
Instead, invest in a quality pair of noise-cancellation headphones. By doing so, you can tune out the noise and distractions around you and finally get that shut-eye you've been dreaming of.
The good thing about noise-cancellation headphones is that you don't have to use them for sleep. While they are great at tuning out sounds and allowing you to listen to soft, peaceful music, they are also perfect for any in-flight entertainment your airline might offer!
2. Get Your Devices Ready
Chances are, whatever airline you are flying will already have plenty of in-flight entertainment. From movies to music, there's sure to be something in store for you.
Still, if you are more particular, there's nothing wrong with getting your devices ready with some of your favorite content. Download your favorite games, movies, and songs to prepare for your long flight. This will help you make it through the hours and arrive at your destination as stress-free as possible.
Of course, you will want to make sure that your devices are fully charged, too. You won't be able to get as much enjoyment out of your mobile devices if they go dead halfway through your flight (or if you have to use them sparingly for fear they will go dead).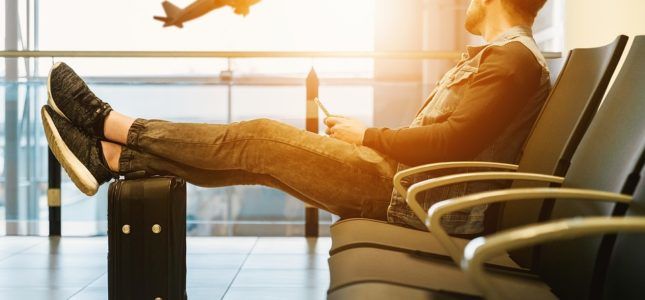 3. Bring a Book or Two… or Three
If you're more old-fashioned, you probably already know the drill. Bring a few books to get you through your flight. Whether you are bringing books you've never read before or are simply reliving old classics, you can never go wrong by bringing a quality book to read.
If you're up for a challenge, consider bringing a series. Try to tackle a whole trilogy while you're on your flight, and you'll find that the time just disappears. Getting lost in another, better world is one of the best ways to make it through a long and grueling flight.
Just remember that your baggage likely has weight limits, so you don't want to overpack your bag. Make sure you have room for everything you need. Once this is done, you will be able to lose yourself in a more optimal world, away from those screaming babies and noisy travelers.
4. Choose the Right Seat
This step should be performed before you ever get on the plane. By booking early, you can optimize your experience by choosing a seat that's most comfortable for you.
Do you sleep on flights? Then consider getting a window seat so that you have something to lean your head against. Want room to stretch? An aisle seat may be better, and it may also provide you with cleaner access to the bathroom.
Whatever your preferences, choosing a seat early can help you find the right location for you. Remember that you will be in the air for quite some time, so it's important that you find a seat that works best for you.
5. Bring Your Own Snacks
We know—your airline will already provide food.
Still, they might not provide the meal you want. Consider packing a few of your favorite granola or protein bars or other admissible snacks. Keeping full can help you make it through your flight without feeling groggy, tired, or uncomfortable.
This is especially true if you find that you don't like any of the options your airline is offering. In this disastrous case, having back-up snacks is essential for comfortable flying. And even truer if you're traveling with kids. You do need to be prepared with the right kids travel accessories including snacks to make your travel with kids easier. 

The Bottom Line
Long flights can be grueling. That's why you need to have a strategy in place to successfully manage them. This is particularly true if you are a first-time flyer or have never been on a long-distance flight before. Keeping the above tips in mind can help you pass the long hours between points A and B. No matter how far you are flying, you want to make sure that your flight is as comfortable and stress-free as possible. This can only be managed if you take the proper steps beforehand to ensure a completely stress-free flight. And having all the necessary travel essentials for a long flight will help to make the time pass by quickly. 

If you're planning on flying long distance soon, don't worry! Following these tips will keep you covered!