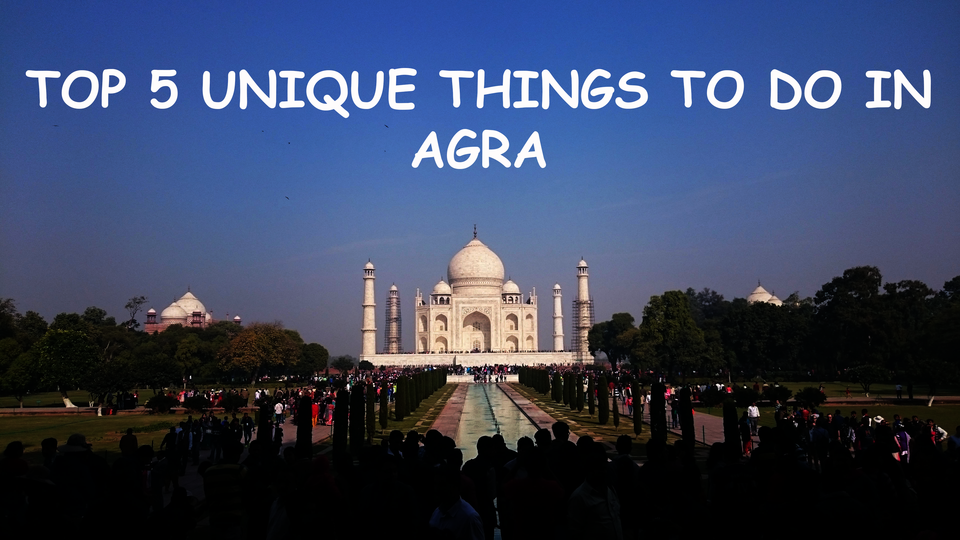 The Taj mahal needs no introduction. There is endless information about Taj mahal, places to visit in Agra, Things to do in Agra, What to eat, where to stay each and every information is available. So In this blog I tried to highlight few Unique experiences in Agra which will make a trip spellbound, make sure not to miss these extraordinary experiences.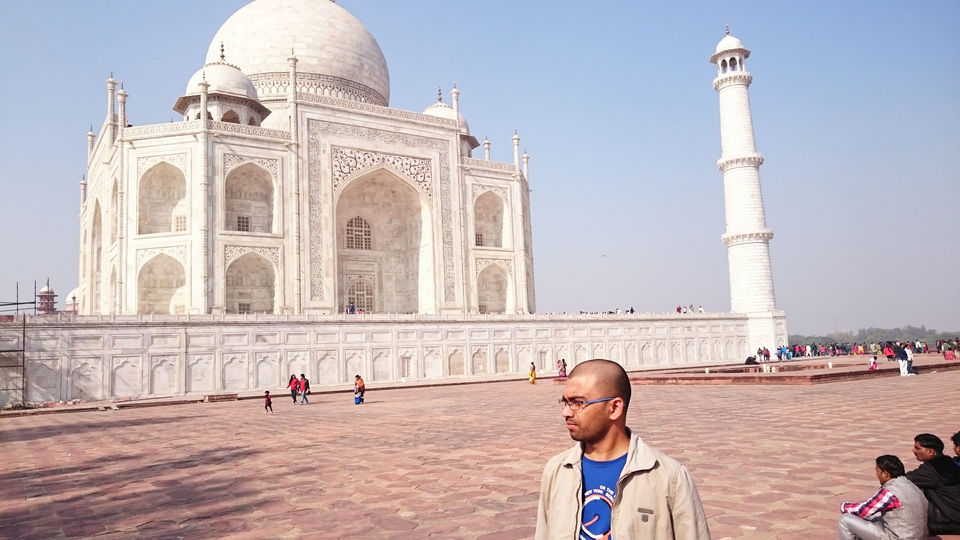 Must have unique Experiences in Agra
1. Visit Taj mahal on full moon night – Yes you can visit this marvelous monument at night too. Night viewing of the Taj Mahal is available on five days in a month i.e. on full moon night and two nights before and after the full moon.Tickets are available 1 day before Night Viewing of the Taj between 10 A.M. to 6 P.M. at Archaeological Survey of India. It is better to buy tickets as soon as window opens because only 400 people are allowed in a day and they can visit in batches of 50 people for 30 minutes. you can check more details here.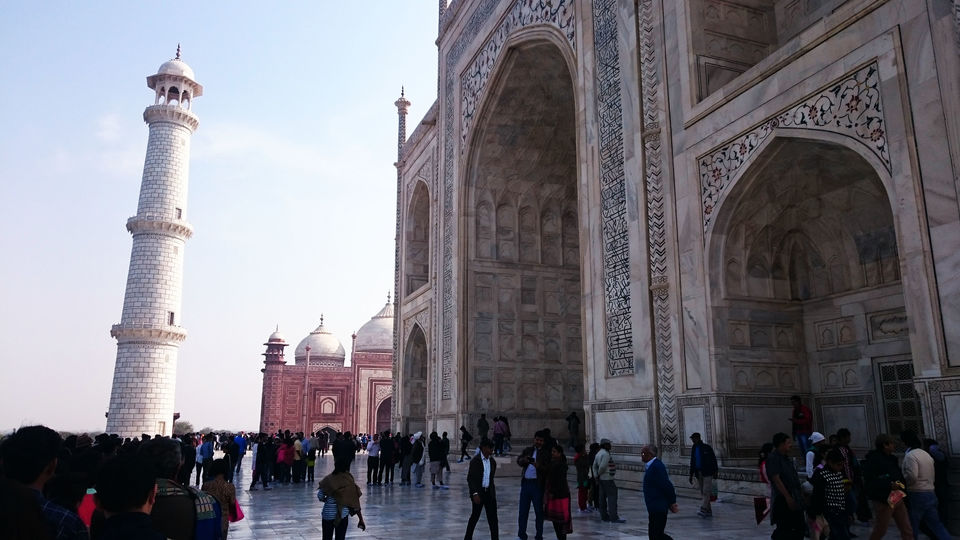 2. Go for a Food Trail – Delectable Agra ka petha,exquisite muglai food, lip-smacking Jalebi, Bedai, kachori, aloo chat the list is inexhaustible. Agra is Paradise for a foodie.
3. Light and Sound Show at Agra Fort – The Show Is mesmerizing and will apprise you about the legends who ruled the Mugal Empire, history of the monument and major historic events. There are two evening Shows everyday in two different languages Hindi and English.
4. Taj Mahotsav – This vibrant carnival takes you to India's rich arts, crafts, cultures, cuisine, dance and music. Taj Mahotsav is organized by UP Tourism. Taj Mahotsav is a 10-day carnival with many performances and cultural shows, About 400 artisans from different parts of India get an opportunity to display their works of art. Every year Taj Mahotsav have a different theme.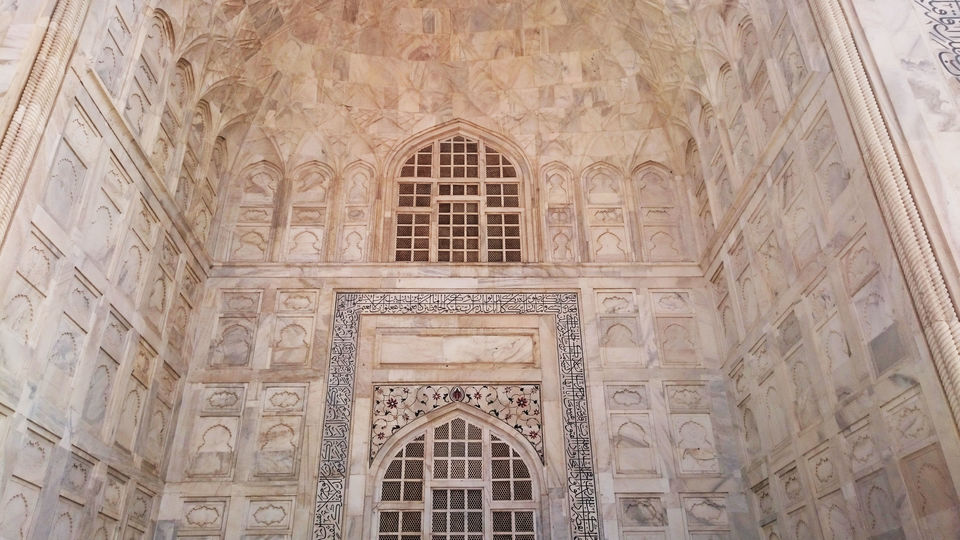 Unique experience Which I request you to Avoid.
Tonga ride – Western gate of the Taj Mahal is nearest to the Agra Fort and usually tourists heads to Agra fort from this point. At western gate you can see lots of decorated Tonga available for rides. Tonga is basically a Cart pulled by Camel or horse, usually a camel pulls 12 to 15 people and a horse pulls 8 to 10 people. People who saw Tonga for first time were exited and ready to pay whatever demanded by Tonga owners. I felt it is cruelty to poor Animal because it was quiet hot even on a winter Afternoon and the road is little uphill. I discourage such inhuman way of promoting Tourism and request readers to avoid Tonga ride, better you can go for a e-rickshaw ride.
Tips –
1. Reach Taj Mahal At sunrise to avoid crowd and to Capture better photographs.
2. I will suggest to get a government approved Travel guide or a audio guide for the Agra fort, because the Fort is big and a guide can help you to understand importance and details about the Agra Fort.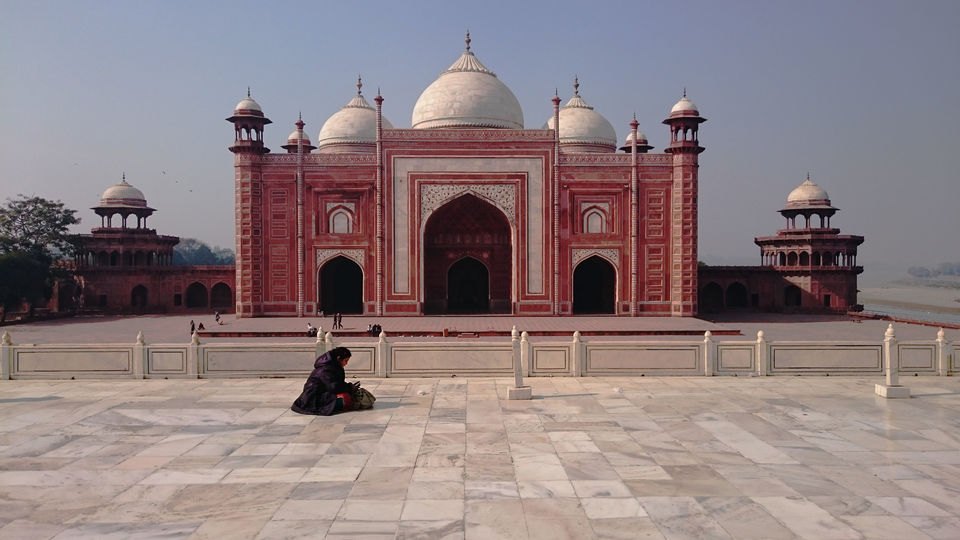 3. Must visit places in Agra are Sheesh Mahal, Sikandra, Tomb of Itimad-ud-Daulah, Mahtab bagh and Jama Masjid
4. Near by Agra Fetehpur sikri is also a must visit place located at a distance of 36 Km from Agra. Mathura and Vrindavan can also be covered in day.