A shout out to all nature lovers; bird watchers - you now have something special to look up to if you are in and around Mumbai. Grab your binoculars, sunscreen and book yourself a wonderful day out with India's first flamingo safari in the city. Head to the Sanctuary of 1690 hectares located between Vashi and Airoli (Thane Creek Mudflats) and enjoy the beautiful migratory birds who fly in from Kutch for about five months every year.
The flamingo safari is a hour-long tour that takes you around 10km of the mangroves along the city's eastern seaboard all the way up to Vashi and back.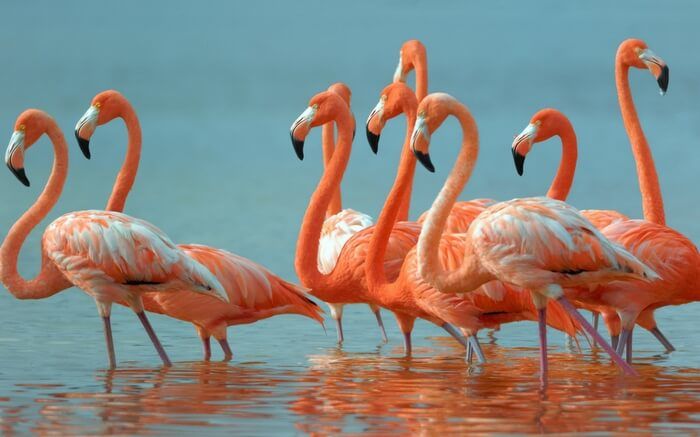 Each boat houses 24 people, with provisions for a smaller eight-seater speed boat to go through the less-navigable parts.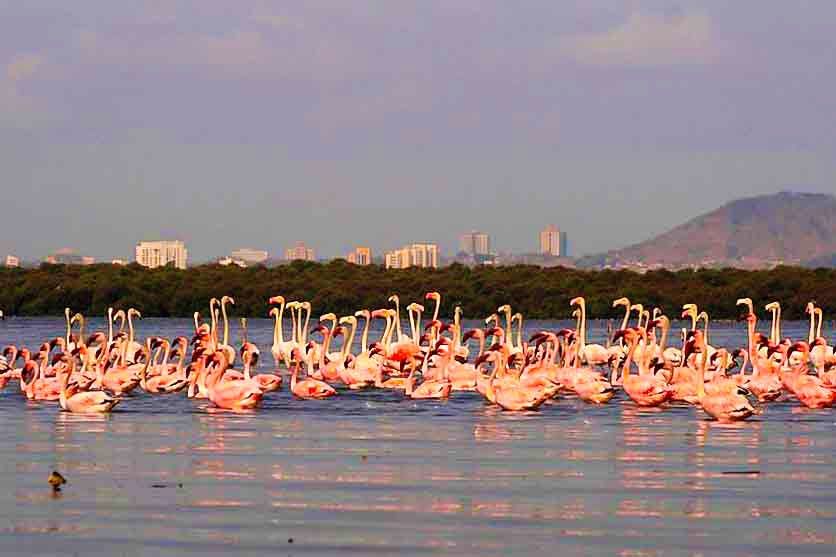 The safari is a guided tour and the tour guide is trained by the Bombay Natural History Society (BNHS). If this interests you, go experience this enchanting activity and do not forget to pick the book Birds of Thane Creek from the souvenir store too.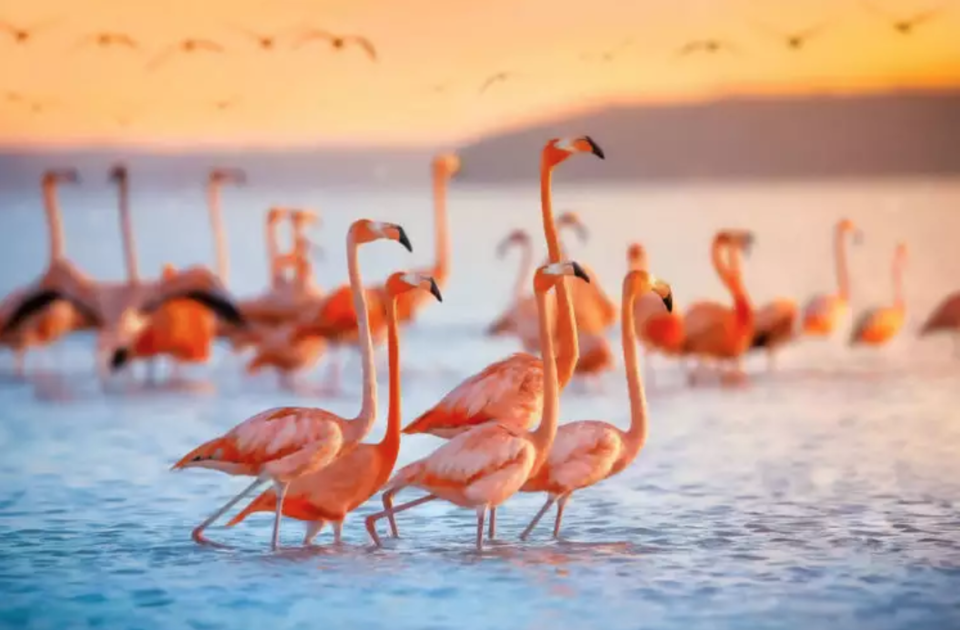 Plan a weekend getaway with friends or family, the city's Flamingo Sanctuary is worth a visit this migratory season!
How to reach
Take a boat and reach the mudflat. Additionally, there is an 8-seater speed boat too; which delves deeper into the mangroves where migratory birds can be spotted closely.
Best time:
February end –mid May is the best time to visit the sanctuary
Address:
Coastal and Marine Biodiversity Centre
2/Mangrove Forest, Sector 10, Diva Nagar Road
Airoli, Navi Mumbai, Maharashtra 400708
Timings:
10 am to 6 pm
Cost:
INR 50 per head for adults, INR 25 per head for kids
Boat ride charges:
INR 300 (Monday to Friday), INR 400 (Saturday & Sunday) per person
INR 5000 per speedboat for 7 people
Contact:
For bookings, contact the Coastal Marine Biodiversity Centre at +91-9987673737