Travel makes an individual perfect, pure, more calm, intrinsic and even holier than books can ever make them. Travelling in seclusion should be practiced extensively and is even better than group travel as it helps an individual to be more engrossed in his or her own interest and explore the possibilities even on a broader perspective.
Eastern Himalayas in India has plenty to offer to both domestic and international travellers.
Valley Of Rhodendrons
The best honeymoon destination and the Valley of Rhodendrons in the lush green pastures of Sikkim,India is this valley of Yumthang away from too much human interference as compared to other other places.Although this valley does not have provisions for stay except for one tourist guest house one can spend the full day acclimatizing himself to the serene environment before descending to Lachung or the state capital Gangtok. The road from Gangtok to Yumthang is quite challenging and involves passing waterfalls,rocks,ridges across the way.Yumthang is home to various species of rhodendrons and heavenly flowers.This made me feel about Sanjeevani,the life saving herb that could cure millions to be traced in this magical valley.Much to my surprise I was even astonished to see a tributary of the river Teesta flowing past this valley making a buzzing sound.This place offers enchanting views of the Mighty Himalayas and can leave any traveller blindfolded by witnessing hypnotizing and spectacular offerings of Mother Nature.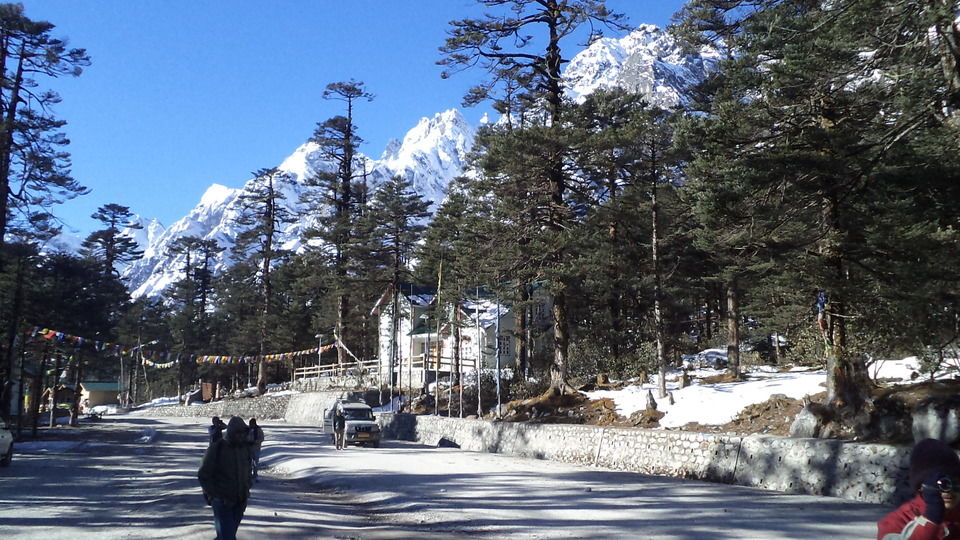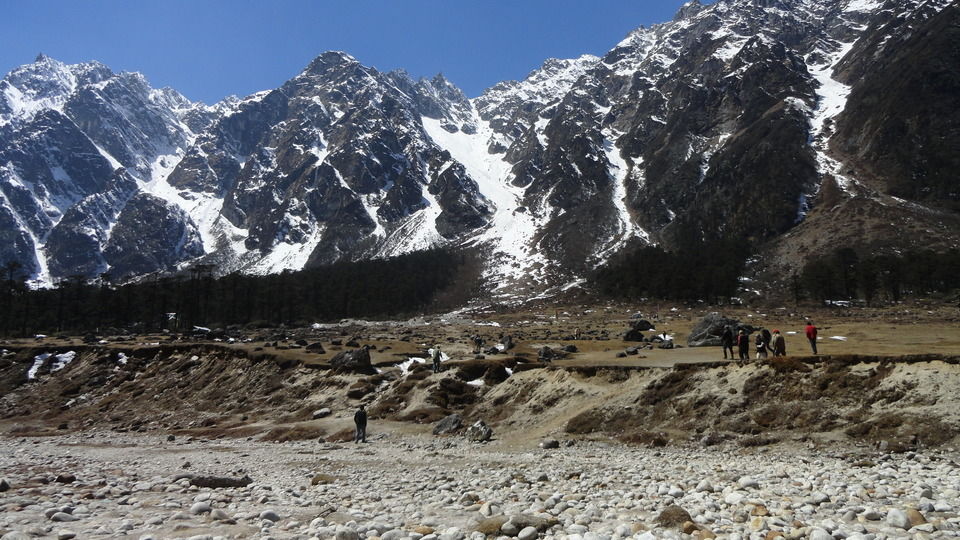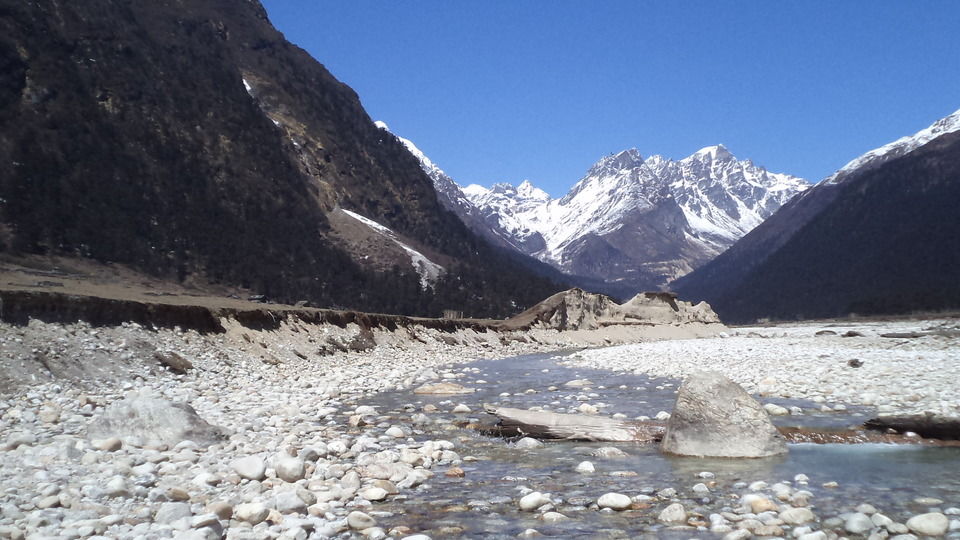 2. Yumesamdong
Land of Perennial snow in North Sikkim
Going further 25 kms is another offbeat destination known as Yumesamdong or Zero Point favourable among real time travellers.It is the land of perennial snow in North Sikkim and the Eastern Himalayas are a delight to watch from here.Lack of oxygen in this place does not allow any one to stay after 2-3 pm in the afternoon as the rain starts spoilsport and clouds gather all over so it is quite difficult for drivers to make a comeback.The road ends here and the best time to visit this place is Mar-Apr after which the snow starts melting.If one is planning to add any place to their wishlist before they die it should be Yumesamdong as Mother Nature and Heaven appear very clearly from here.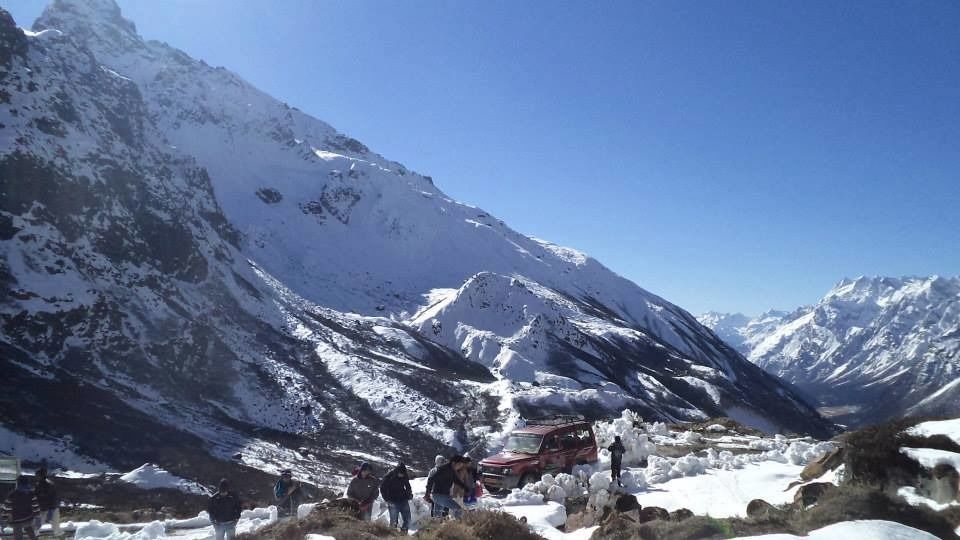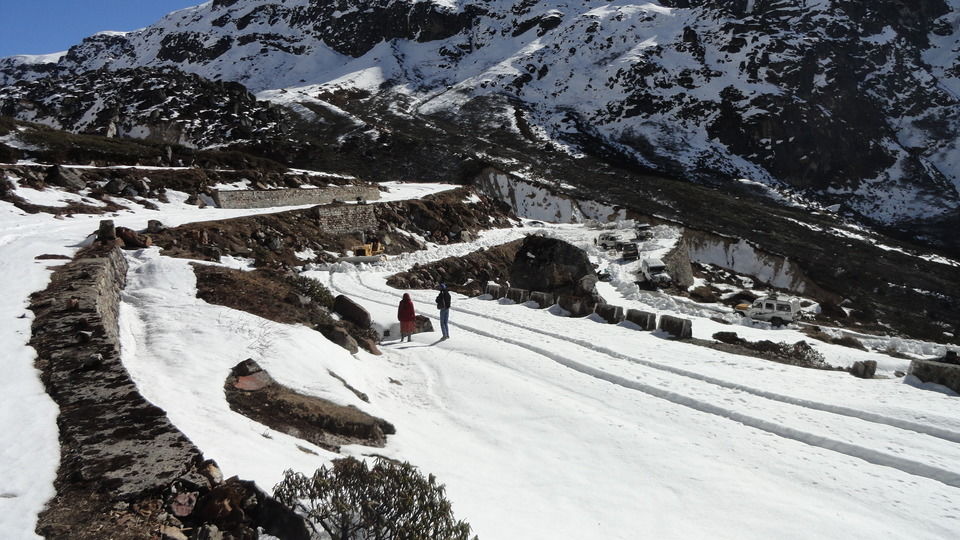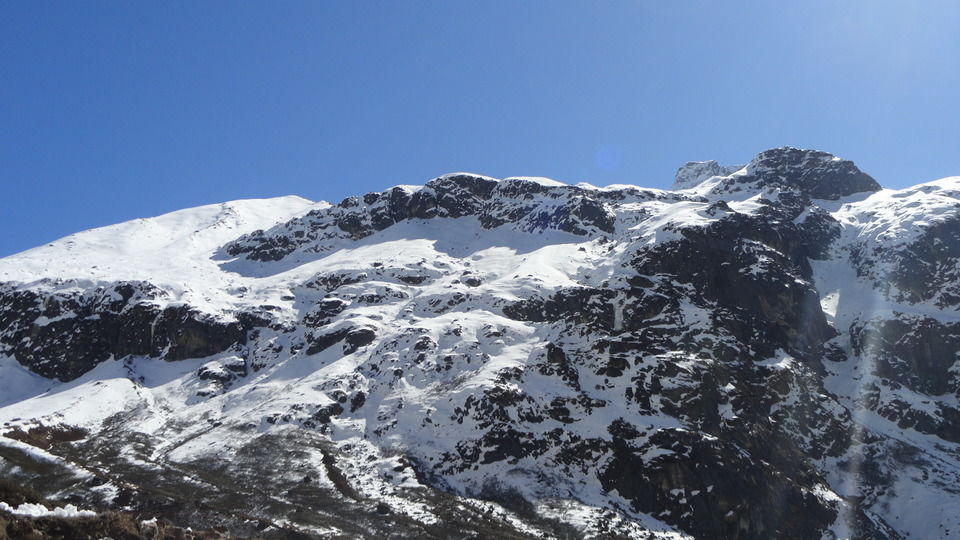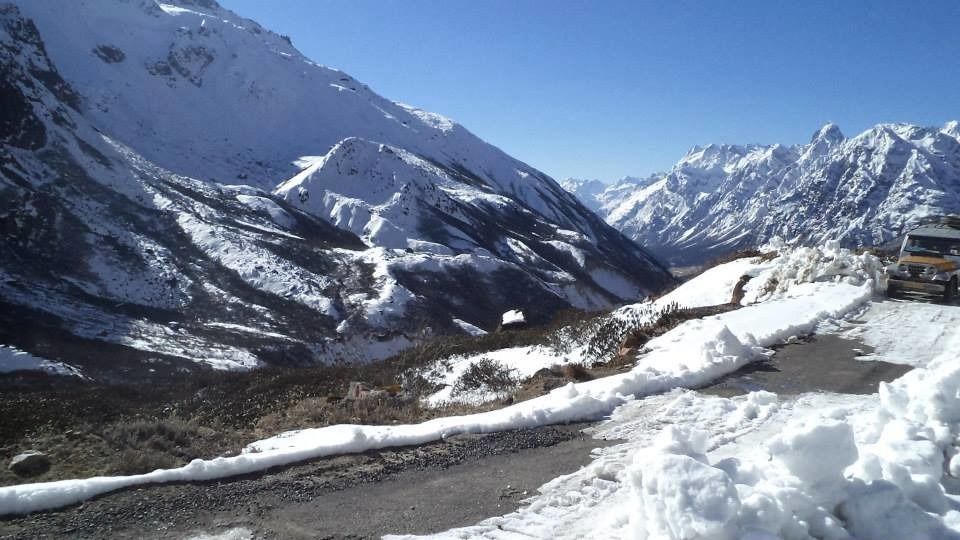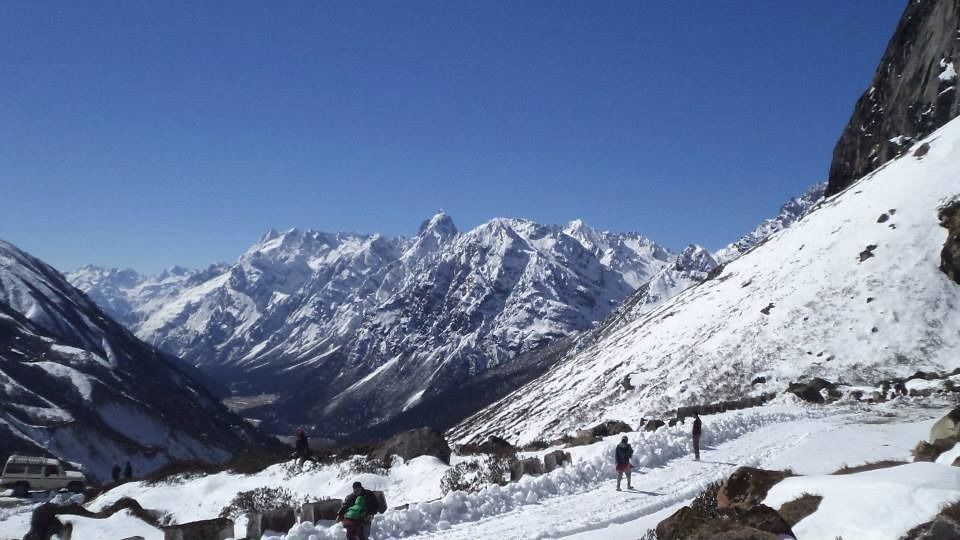 3. Sandakphu & Phalut
Where the road ends and life stops!!!
Yes it's Sandakphu the highest point of West Bengal where everything stops but only mountains dazzle…I am talking about the spiritual trek of Sandakphu and Phalut.Many people might be wondering why it's called spiritual trek:Yes There are 2 routes to the spiritual trek one the landrover way from Maneybhanjang and the other the trek of 32 kms which many people fear due to the isolation and wilderness all around..One of the most fascinating treks of my lifetime. Involves a trekking distance of 32 kms which can be covered in 2 days depending on the traveller.Covered with dense trees and forests this entire area receives huge rainfall during June-Aug.So the best time to visit this place is around Mar-Apr to witness the bone chilling winters and the clear sky with the sunlight dazzle.Its an amazing trek among rhodendrons, trees, flowers of the Singalila national park which is the gateway to Sandakphu.It was a steep ascent and involved stopping at 2-3 places in the mid way to refresh and energize ourselves.Important and notable places that fell in the way are Tumling,Kapokhari Lake,Tonglu and Gairibas.Finally after reaching the summit we can see the victory and the joy in everyone's face as Kanchenjunga rises in front of us amongst all odds..Also the amazing views of the peaks of Makalu,Lhotse and Everest makes it even more enchanting.