Flea markets in Europe are places of confluence where various races, cultures, nationalities, cuisines meet. Old, new & the hybrid converge to create a multicultural potpourri which has something for all classes of the society, either an experience to cherish or a memento to remember for eternity.
London's Flea markets along with the usual stuff are dominated by Antiques, Immitations, LP Records, Cultural artifacts, Art considering Britisher's love for anything vintage. They are filled with food stalls dishing out world cuisine reflecting the multicultural heart of London.
The surprise element is intact while walking through the flea markets of London be it a store selling vintage tin advertisements and immitations of a popular graffiti Artist in Portobello market, a store selling vintage costume in Camden market, a stall selling handmade shoes and hats in Spitalfields, stores selling African and Asian garments in Petticoat lane.
While in London, I loved going to the below Flea markets and each of it is iconic in its own right. I will start with the most famous of all, thanks to Julia Roberts and Hugh Grant!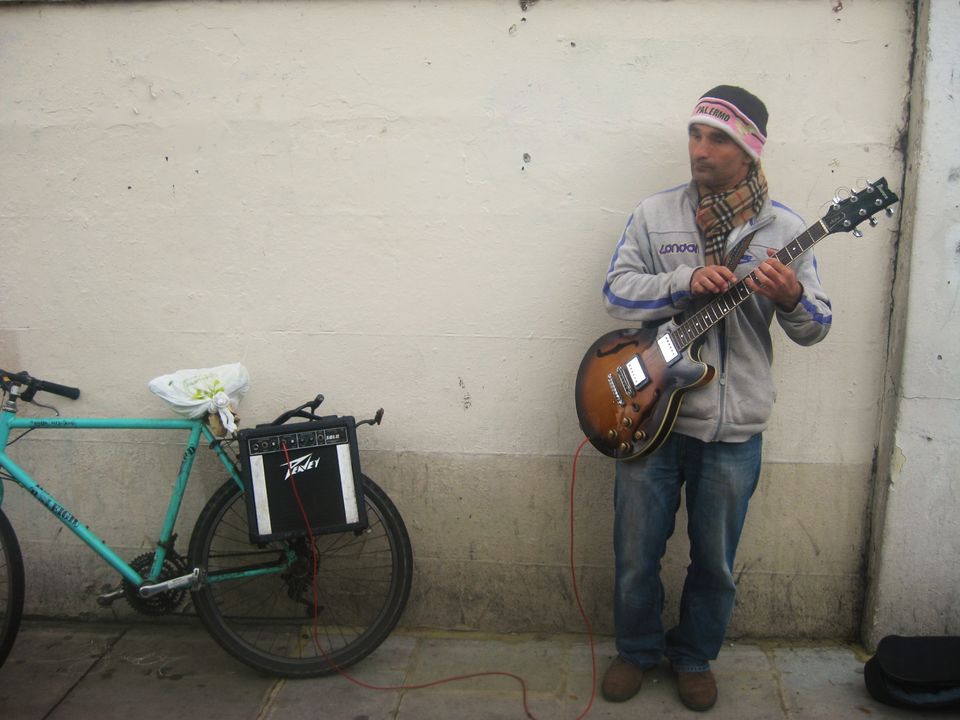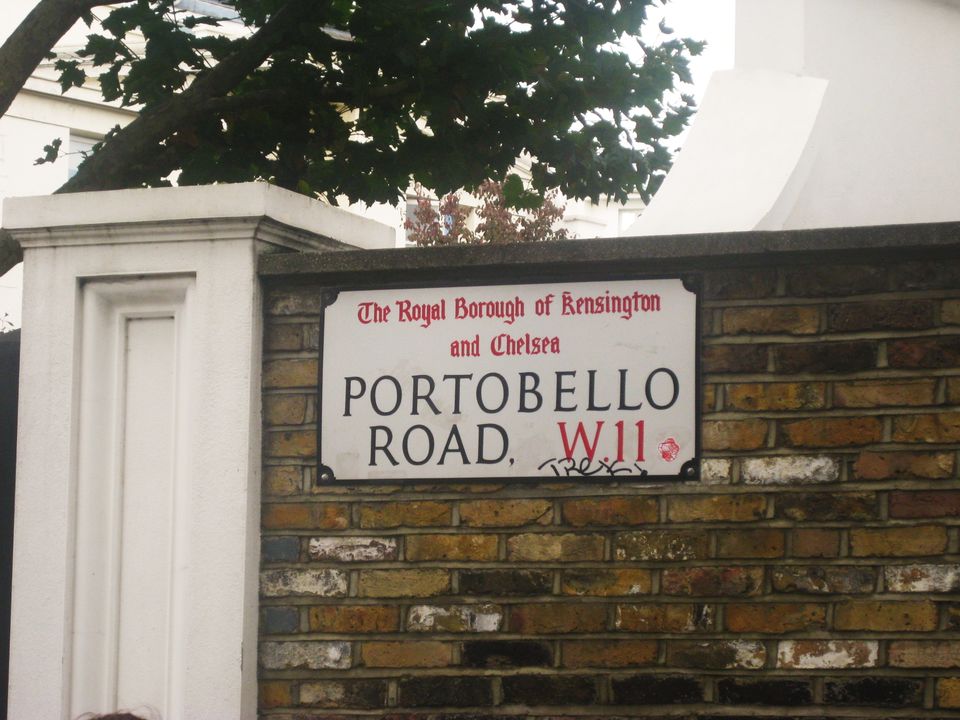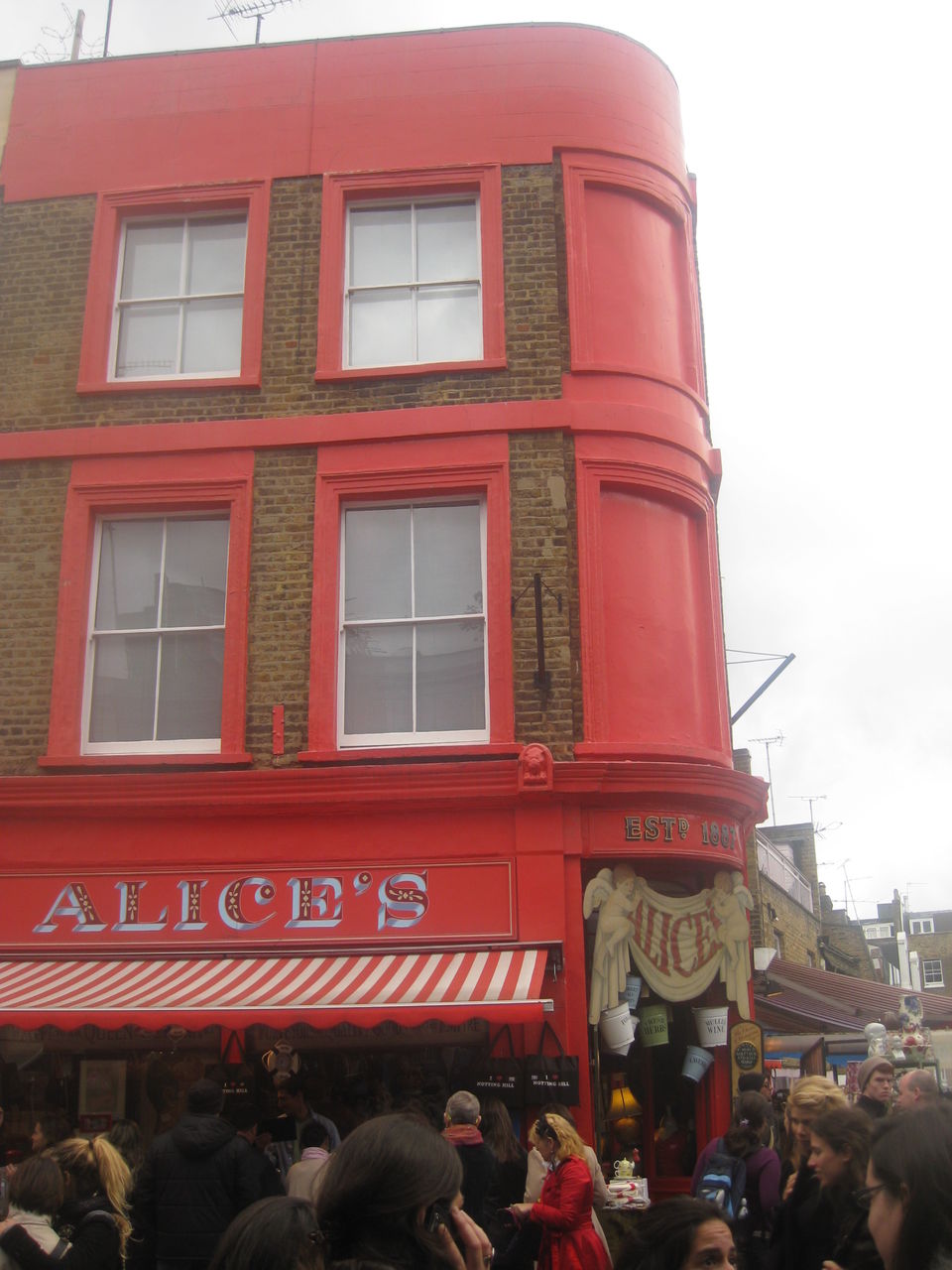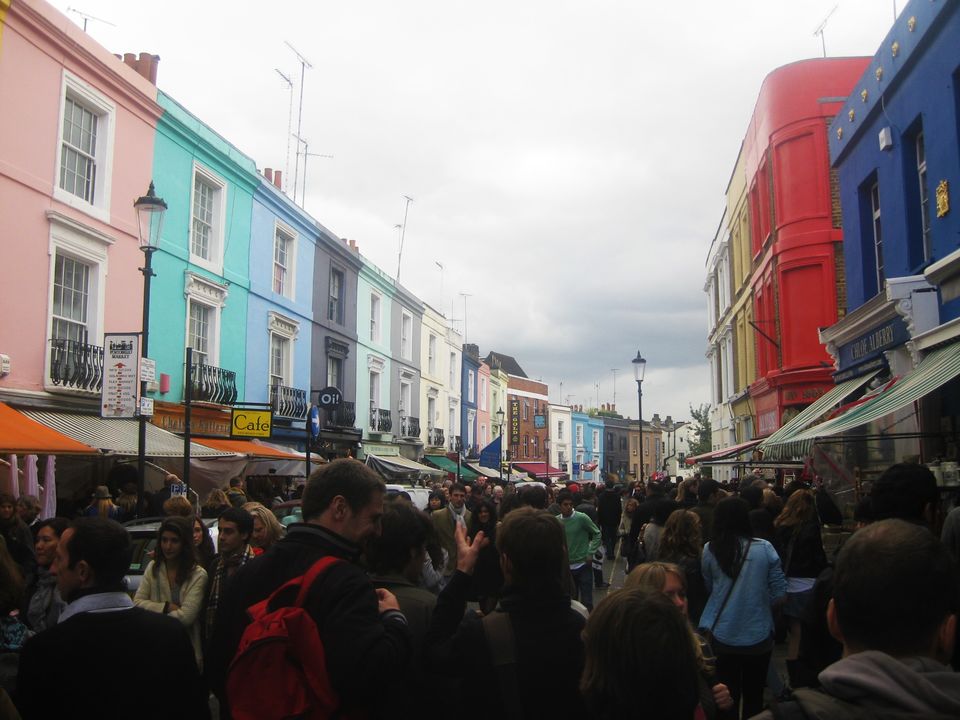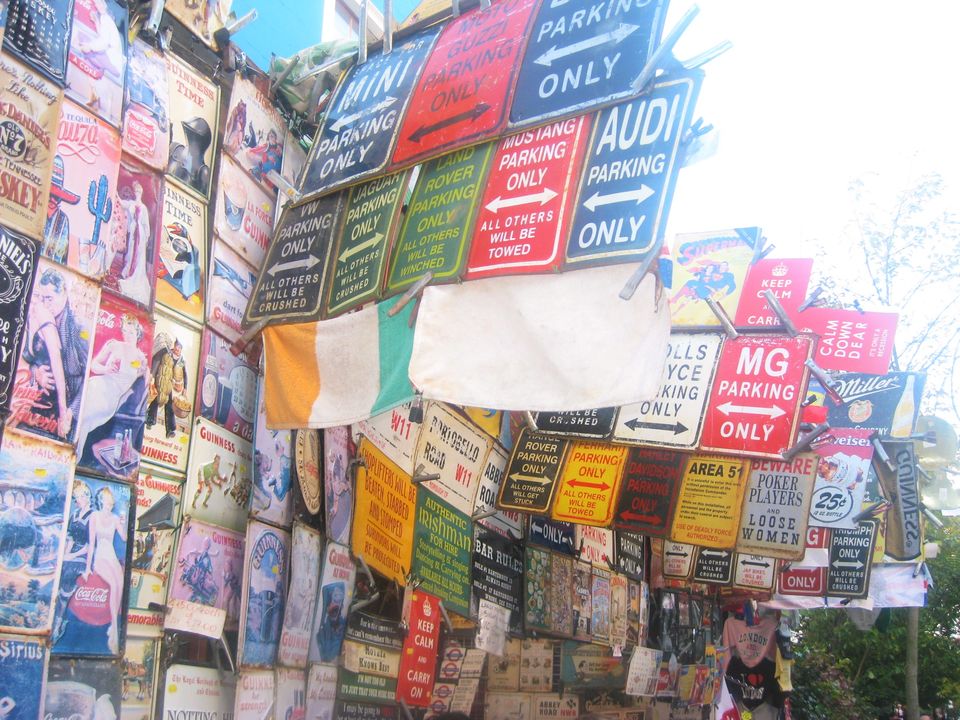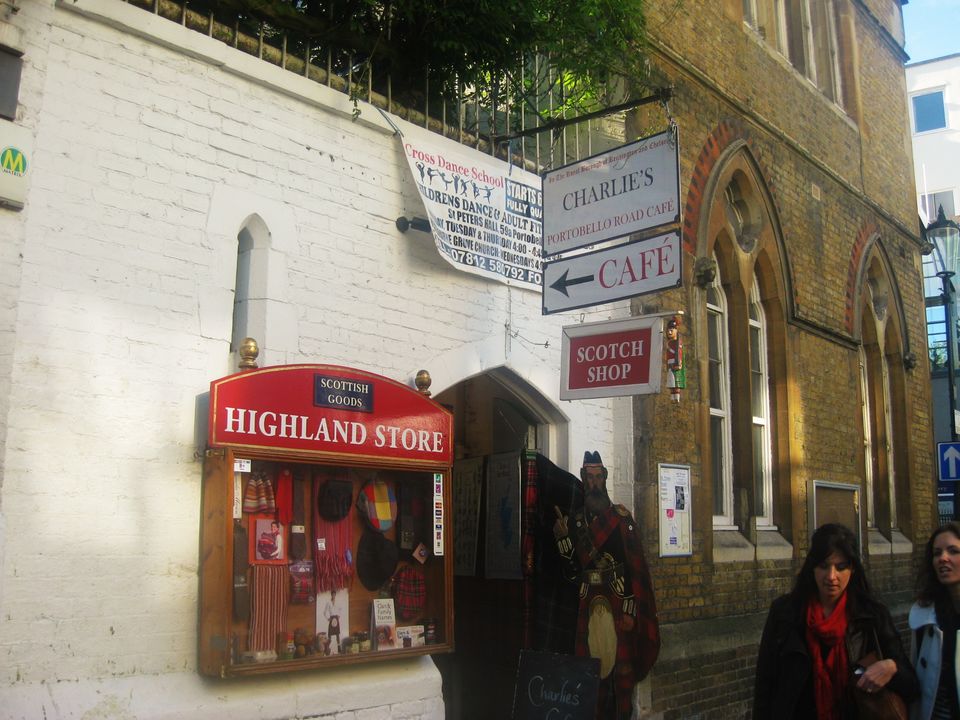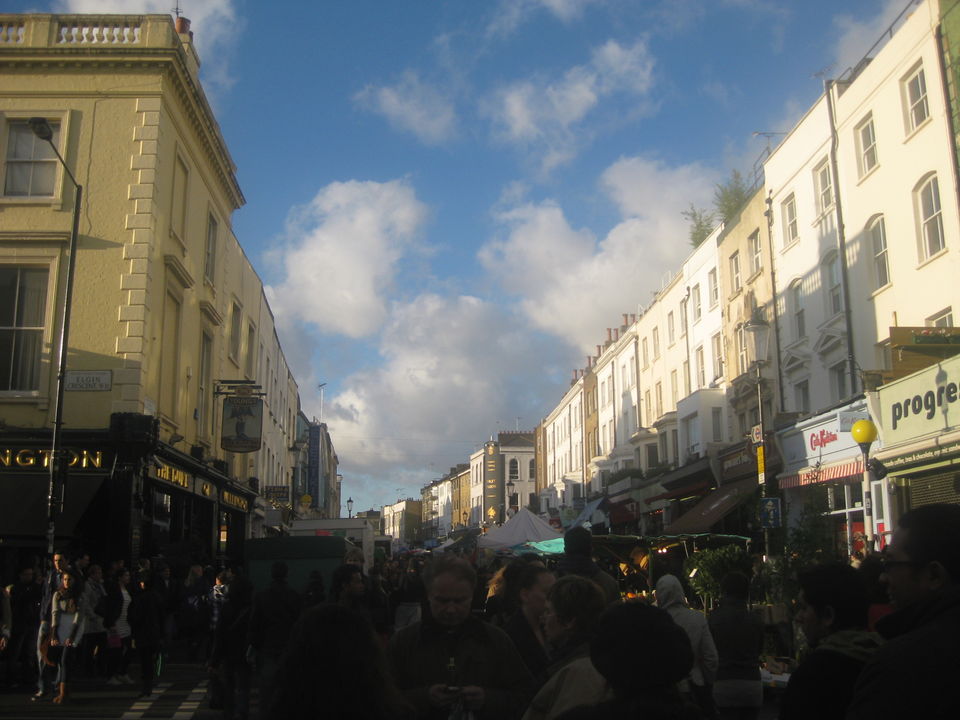 Made famous by the romcom "Notting Hill" where Julia Roberts and Hugh Grant romanced and the character played by Hugh Grant owned a book store, this is one of the best Flea vintage markets in Europe. The Market is characterized by colorful line houses with stalls on both sides of the pedestrian lane. Vintage stores dominate this market with a smattering of food stalls, boutiques, stores selling imitations, Records. My favorites are a store selling vintage tin advertisements / World War era announcements (Keep calm & Carry on stuff) and a store selling wall hangings, posters, stickers including imitations of Banksy's (a popular London based graffiti artist) iconic grafitti . The best time to visit the market is on Fridays and Saturdays as all the stores are open between 9AM and 7PM. The market is accessible by underground Tube. Notting Hill Gate station ( Central/Circle/District lines) is the closest
The market is located along the picturesque Regent's canal. The stores in this hip neighbourhood are more on the funkier side . It has boutique garment stores, shoe stores & stalls filled with cheap fancy stuff typical of a flea market. Foodies can explore upscale restaurants facing the canal, music venues and roadside food stalls. My favourites are shops selling Retro fashion wear, Handmade Leather accessories, Printed T shirts and Folk Art . The market is open from 10AM till late night and gets crowded on fridays and weekends
Spitalfields is located in the heart of London's Eastend in the vicinity of the Central Financial District (Square Mile). It is one of the oldest markets in London and the most modern of all. It was renovated in 2005 as part of a regeneration program transforming it into a modern public space cum market and has become popular with the office crowd and tourists. It is known for its restaurants and food stalls, each day a different set of Traders sell their stuff. For music lovers, vintage Records sale happen on every 1st & 3rd Friday / 2nd Saturday of the month. Thursdays are reserved for Antique dealers and traders. On the other days the market has regular traders selling a wide range of things from homewares, to jewellery, fashion, art and collectables. The market is at a walkable distance from the Liverpool Street Station which is a major hub
Petticoat Lane which is just stone's throw away from Spitalfields market was established over 400 years ago by the French Huguenots who sold petticoats and lace here. The lane is filled with bargain clothing stores catering to the East End's immigrant community as well as tourists on all weekdays with a larger market on Sundays.
On weekdays a food street is setup in the afternoon with stalls selling Japanese,Chinese,Thai,Morrocon and Indian cuisines which is thronged by the office crowd from the Square mile. Petticoat Lane market can be accessed from Liverpool Street Station or Aldgate Underground Station. While in the market look out for the Shop shutters painted with alphabets
There are other Flea markets like Leadenhall market, Greenwich Market , Deptford Market , Covent Garden Market which can also be explored