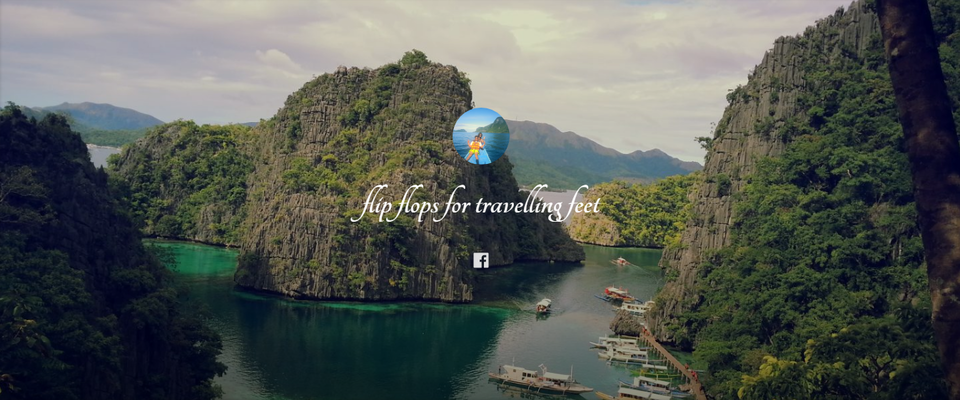 Visit https://flipflopsfortravellingfeet.wordpress.com/ to know more about backpacking in Philippines' 7 islands.

From clear turquoise waters, white beaches, beautiful corals to vibrant party scenes, you can find everything in the Philippines. This place can't disappoint you for two things, one, its beauty will outdo your imagination, second, the hospitality that you would enjoy here will make you want to come back.
We are sharing our itinerary, must do activities, expenses and general tips from our backpacking experience in the Philippines. We visited the country in November'17 and all information pertains to that time. For any queries feel free to reach us at krutika139@gmail.com
Itinerary: Cebu – Bohol – Puerto Princesa – El Nido – Coron – Boracay – Manila
If you are more in to diving, check the page 'Girls that Scuba' and add destinations of your choice. Note that there are many more diving sites in the Philippines other than the ones in aforementioned article, a simple Google search will get you to portals of dive operators
Duration: 18 days
Itinerary (if hard pressed for time): Cebu – El Nido – Boracay
Best time to visit:
- Most popular time: Between November and April (Dry Season)
- Shoulder months: May and November (Weather would still be pleasant and flights/accommodations cheaper)
- Tubbataha's dive season is just three months long, running from mid-March until mid-June
Note: The wet season occurs between May and October, but the rain isn't continuous. Typhoon season usually runs from end of August till October, however weather can be unpredictable and typhoons can sometimes occur as early as August or as late as December/January.
Safety: After reading a few travel advisories on internet, just as a precaution we pre-booked one-day group tours for most places. On the other hand, we did not encounter any safety issue or threat in the places we visited. In our experience, all the towns/cities were peaceful and bustling with tourists, most important of all, the locals were very helpful and absolutely friendly.
Language: Most spoken native languages include Tagalog and Visayan. However, almost everybody in the Philippines could understand and speak English.
Travellers' SIM: You would find kiosks of two operators 'Globe' and 'Smart' at the airport arrivals
Money Exchange:
- City/Town: You will find many pawn shops in major cities like Cebu, Puerto Princesa and Manila. In towns expect the exchange rate and number of pawn shops lesser compared to bigger cities.
- Airport: If you want to exchange money at airport, then choose the one with more passenger footprint. The money exchange shop at Puerto Princesa airport offered poor rate of exchange, while the same at Manila airport was pretty reasonable.
ATM: We could find ATMs in all the islands that we visited. Although, a few in number there were ATMs in El Nido and Coron as well.
Good investment: Buy a pair of aqua shoes. The terrain was rugged at many places where you need to waddle through the waters. Moreover, complimentary use of snorkel was covered in many tours but not the use of aqua shoes and we had to rent them often. Hence, it is better to buy a pair of aqua shoes instead of renting them every time.
Things to buy on reaching any island other than Manila: To ensure you don't miss out on pictures, do buy a plastic cover for your mobile phone and a waterproof ocean pack. You will find many street vendors selling them at all major tourists' places. A general rule is to bargain.
General note on tour booking: Depending on the season book your tours in advance. If it's not a peak season, we found that booking tours after reaching the islands would have been cheaper.
Also, we would recommend that in any single island book tours with the same agency, this brings a flexibility to rejig other tours in case of cancellation of any due to bad weather conditions.
We have provided exact links to the booking portals for each tour that we did, nevertheless you will find many travel agencies and tour operators' online portals for booking tours.
Stay: We booked our stay through booking.com. For visa application purpose we required hotel booking vouchers to reflect name of both the travellers. Few other agencies did not have that option and their bookings mentioned name of only one/primary traveller, hence did not explore other options like agoda.com
Commute: Depending on the place you will get the options of white taxi, yellow taxi, jeepney, tricycle or bike taxi
Taxi fare:
- Yellow taxi: Flag down rate Php 70, succeeding 300 m rate Php 4
- White taxi: Flag down rate Php 40, succeeding 300 m rate Php 3.5
Happy Travelling!