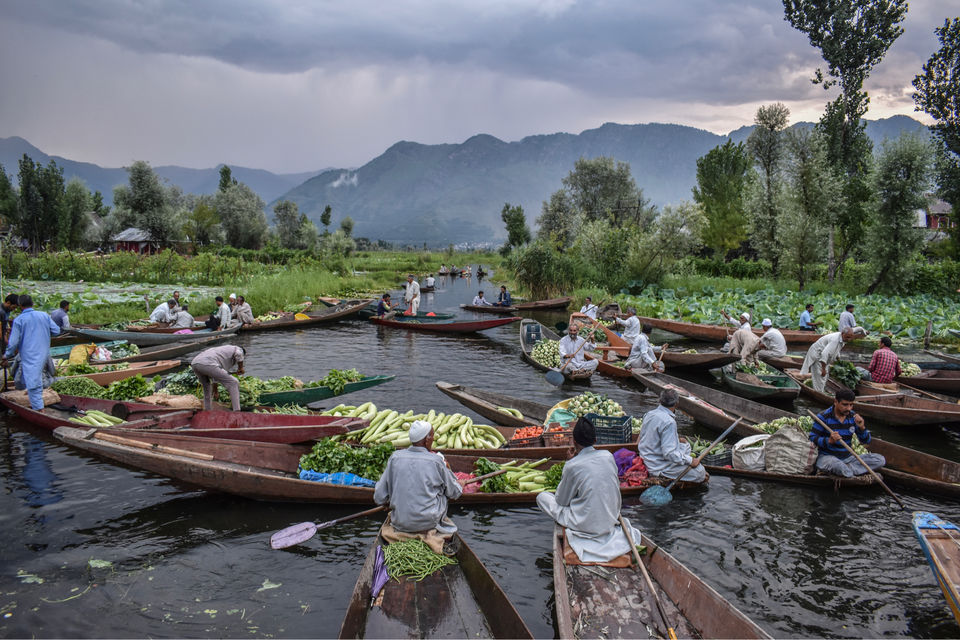 Dal Lake is famous the world over for its scenic location and for its shikaras. It is also famous for its 'floating vegetable market'. The one of a kind floating market starts early at around 4:30 in the morning and finishes within an hour.
Day by day this market is becoming a tourist attraction, apparently the market first attracted international attention in 1960, when a Japanese photographer featured it in a tourist guide that was published out of Japan.
The vegetables sold here are grown on the land along the lake which caters to the requirement of the whole Srinagar city.
If you are in Kashmir or you are planning to visit, do take out time to see this market. One must book a shikara a day in advance which can be done either at Nigeen lake or the Dal.