The Renaissance period fascinates me. More so, the life and works of Michelangelo. The incurable nerd that I am, I was beyond excited when we planned our trip to Italy earlier this year; I knew this was my best chance to get up close and personal with some of Michelangelo's most famous creations.
Years ago I had come across the biographical novel of Michelangelo Buonarotti, a book which holds a special place on my bookshelf and in my heart :) This book then formed the basis of my itinerary planning as I charted my path to walk on his footsteps. What now follows is a list of his most famous masterpieces, their locations and how best to experience them.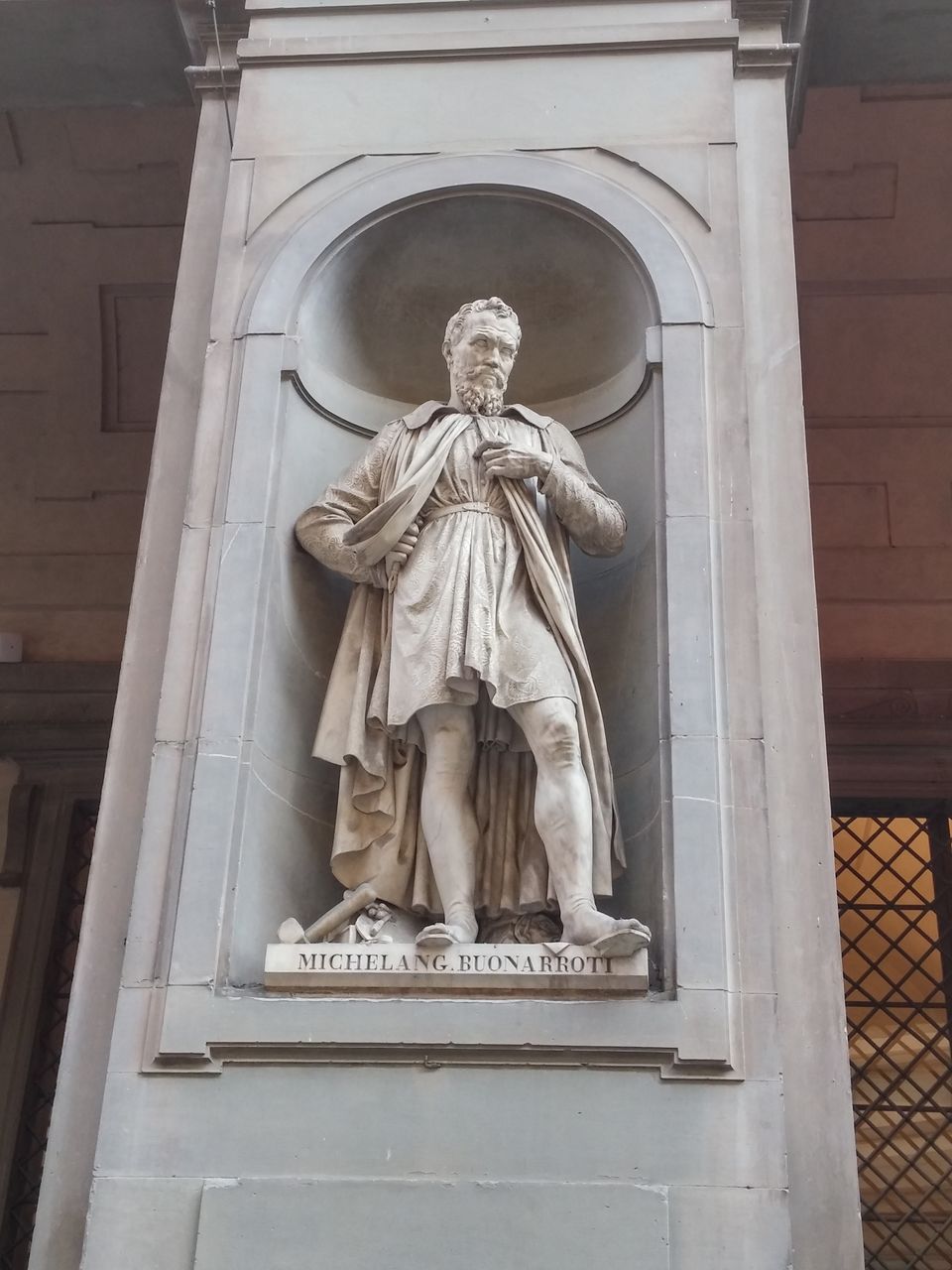 Madonna of the Stairs
Probably not his most famous work, but an important milestone for young Michelangelo who created this in the year 1491 in the sculpture garden at the Medici palace. Michelangelo was by nature a sculptor and moving into the sculpture garden from the art studio at Ghirlandaio's was a huge step for him. Madonna of the Stairs was the first commission he had earned from Lorenzo Medici, it was his very first sculpture and indicates the start of his illustrious journey.
Where to find it: Casa Buonarotti, Florence
More information &Tickets: Click here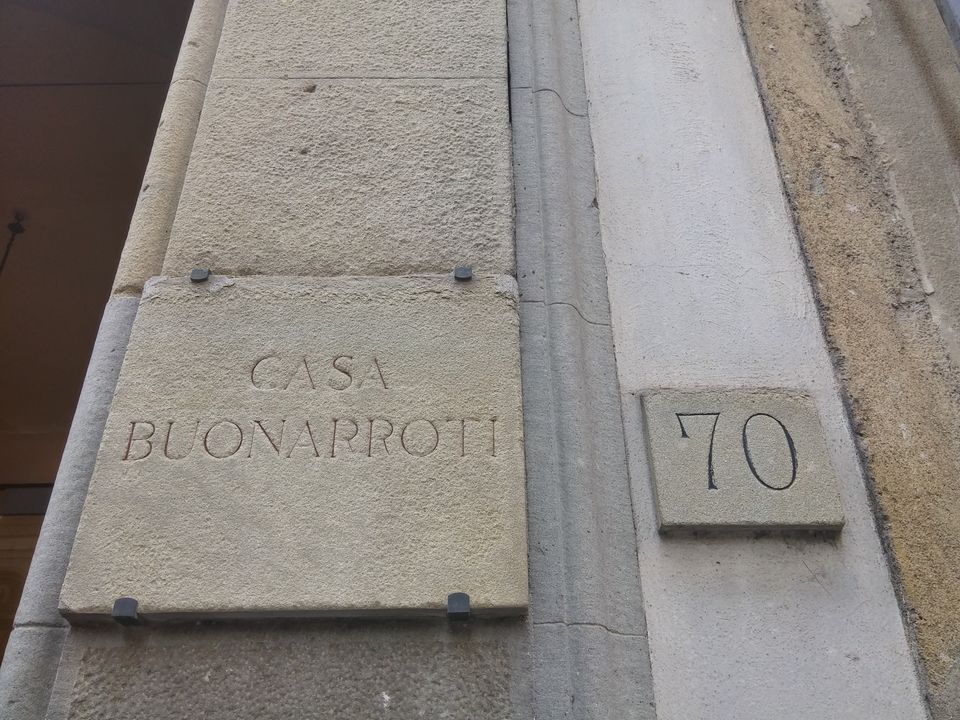 Tip: This is about a 15 minute walk from Galleria dell'Accademia and a definite must see if you are in Florence. Usually a spot not crowded by tourists, it is an interesting way to spend a quiet afternoon.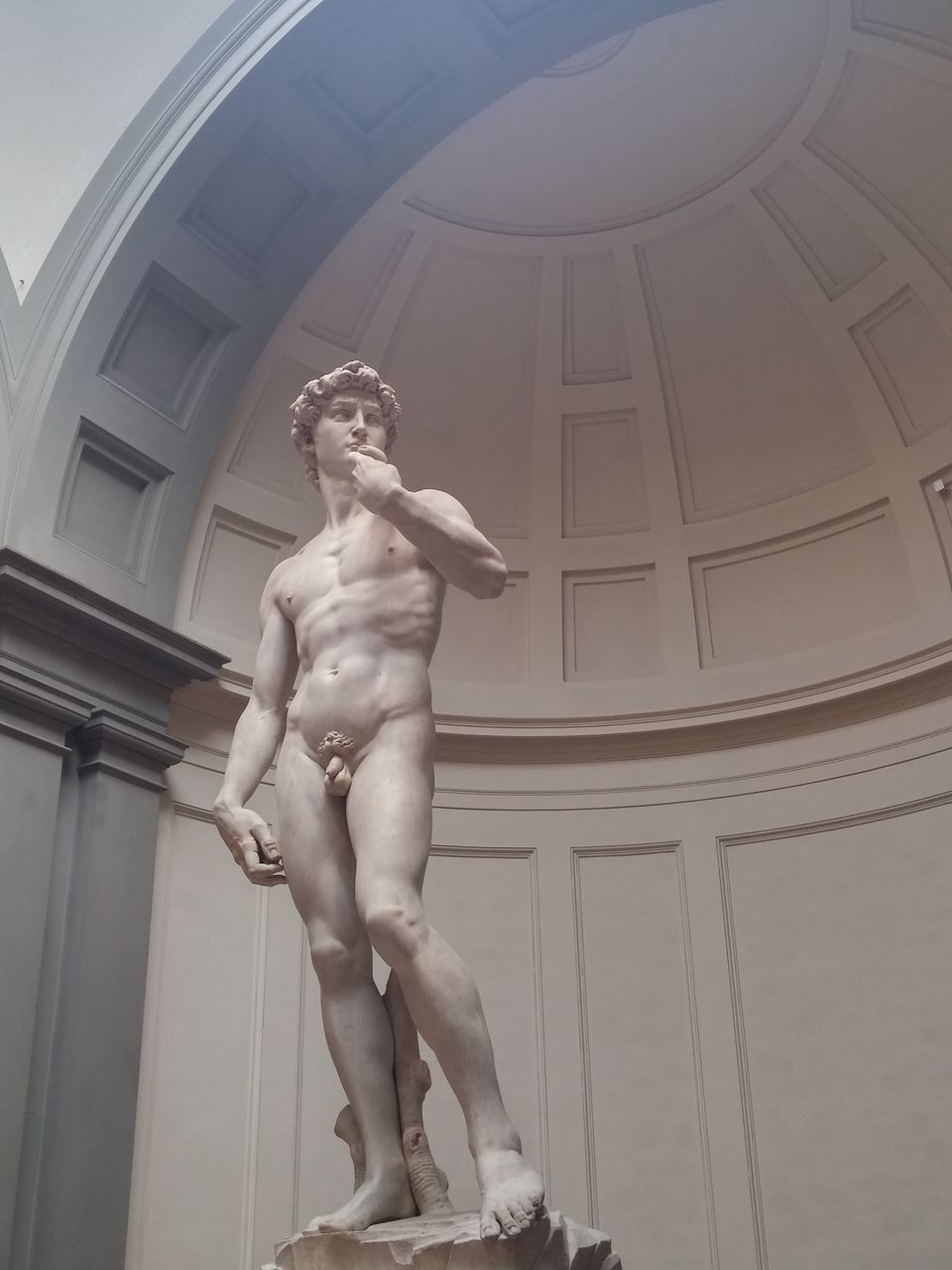 Creating the David was probably the most happiest phase in Michelangelo's life. He had earned considerable fame, was back in Florence, where he belonged, amongst his family and friends, and was doing what he did the best - work with marble. Also, this was a time when Florence was reeling under the impact of a Medici revolution and the burning of the fanatic Savonarola, and was in desperate need of something which would symbolize its strength and resiliency. And that was precisely what Michelangelo gave them.
Standing before this giant masterpiece, it is easy to feel a sense of awe and wonder, trying to figure out how, a human being, can create something so grand, from a single block of marble!
Where to find it: Galleria dell'Accademia, Florence
More information & Tickets: Click here
Tip: Learn how to skip queues, click here
Pieta
A single block of Carrara marble, and a masterpiece admired for centuries. The Pieta was one of the most important commissions for Michelangelo, when he moved to the city of Rome in search of pastures green. Michelangelo tirelessly sketched models from the city's Jewish quarters in Trastevere in his preparations for depicting Christ and Mary in an image which is now known the world over. It is also, the only piece of art to be autographed by him.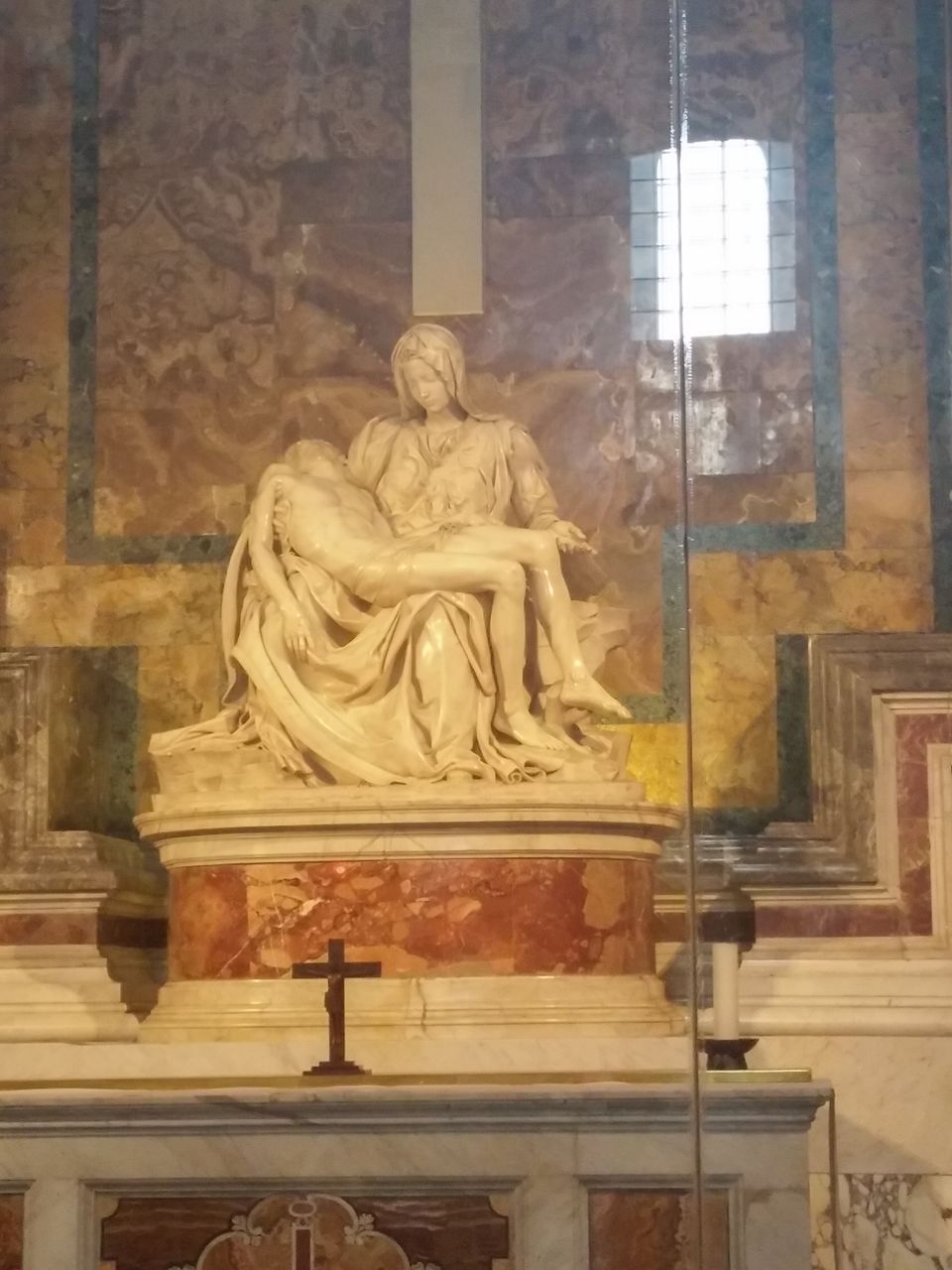 Where to find it: St. Peter's Basilica, Vatican City
More information & Tickets: Click here
Tip: Learn how to skip queues, click here
Sistine Ceiling and The Last Judgement
Michelangelo spent nearly 10 years of his life working in the Sistine Chapel, first the Genesis on the ceiling vaults and then later returning to paint the Last Judgement behind the altar. The power of his genius is felt as you walk in through the doors of the Sistine, at once overwhelmed and humbled. The unique blue of the Lapis Lazuli which forms the background of The Last Judgement, the fingers of God and Man, nearly touching, they stand testimony to what a human being is capable of doing on his own once he sets his mind to it.
This is a must visit not only for art lovers and students, but everyone who is in Rome or in vicinity thereof.
I did my Sistine tour with Walks of Italy for the most intimate experience with Michelangelo's genius, and have written all about it here.
More information & Tickets: Click here

Note: This is an edited version of my full blog post 'In Michelangelo's Footsteps' which originally appeared here